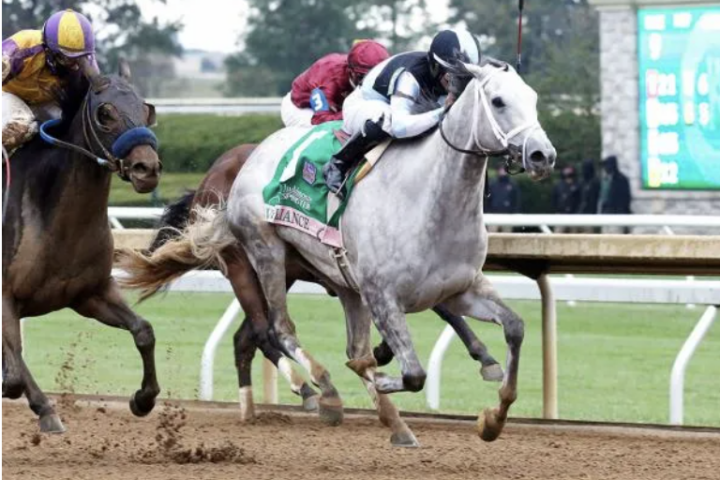 Top 20 Eclipse Highlights of 2020 & 2021 Vision
The calendar has turned to 2021 and as difficult as it is to find brightness in the midst of the darkness of a pandemic and in the wake of yesterday's disturbing events in our nation's Capital,  Eclipse will continue to forge ahead in an effort to bring light and positivity to our partner's and our fans lives.  We'd be remiss if we didn't take a look back on the year that was 2020 for the Eclipse stable, as it was a dandy and certainly worthy of celebration!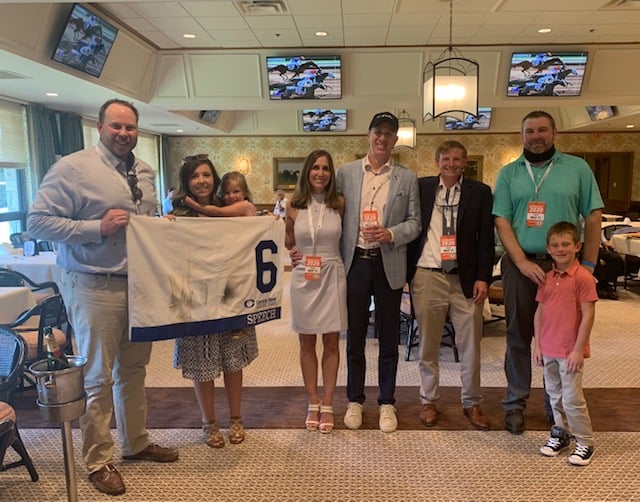 While there are always transition periods, rebuilding phases with the retirement of stable stars and natural attrition associated with the operation of any major stable, 2020 presented unique challenges by virtue of the onslaught of a global pandemic which knocked the world and the industry off its axis.  Thanks to the efforts of too many devoted individuals to mention in this edition of Total Eclipse, including tracks who managed to keep the game alive, our loyal partner base and the horses, the horses the horses…2020 was another banner season for the baby blue and black.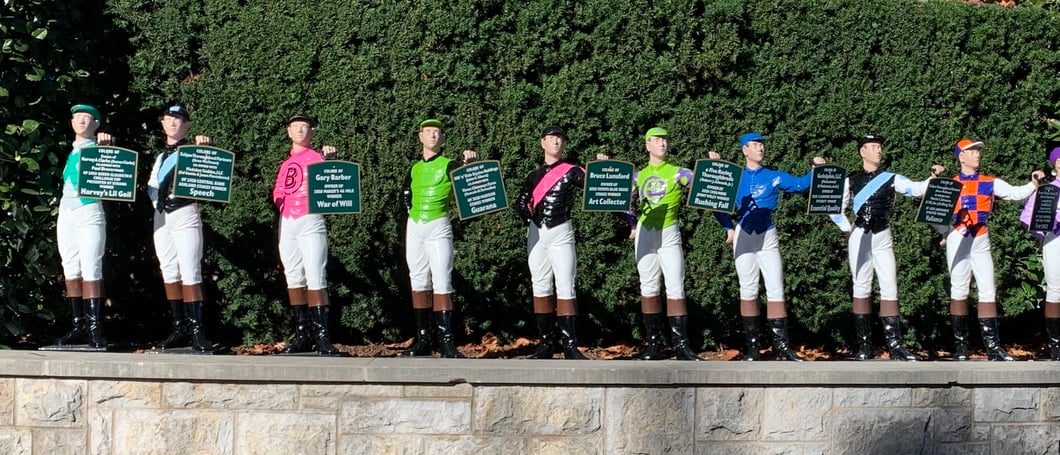 Since the company's launch in late 2011, Eclipse has established itself as a perennial leader in the public partnership space in every meaningful statistical category and 2020 was a continuation of that trend, as the squad managed to further distance itself from the pack, racking up a robust 69 total wins, good for a lofty 23% win clip and tacked on another 50 seconds and 34 thirds from 309 starters, which equates to a 50+% in-the-money rate.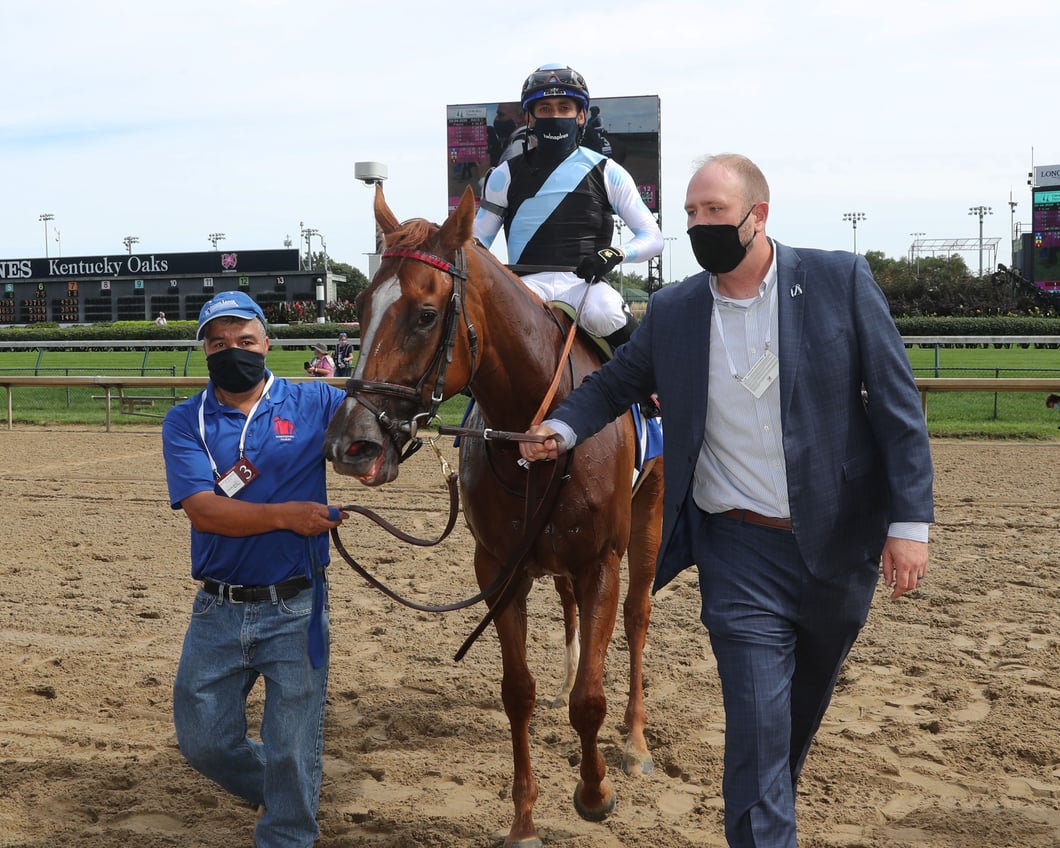 It wasn't just action galore and wins by the many that marked the season that was 2020, but the stable stayed true to our mission to compete and win at the very upper echelon of the sport, topping the Stakes standings among all partnerships by winning a whopping 20 Stakes races, including 4 Grade 1's with 4 individual horses and placing 26 more times high level events.  In the process of racking up these types of stats, Eclipse topped the charts in overall earnings with a $16,316 average earnings per start and seeing our runners bank in excess of $5 million for the first time in the stable's history!
Eclipse always operates under the notion that horse racing is "the ultimate what have you done for me lately?" game, so to be able to deliver top caliber results for our partners and to keep identifying the "big horses" year in and year out on a consistent basis is a heartfelt source of pride and drive for the Eclipse team.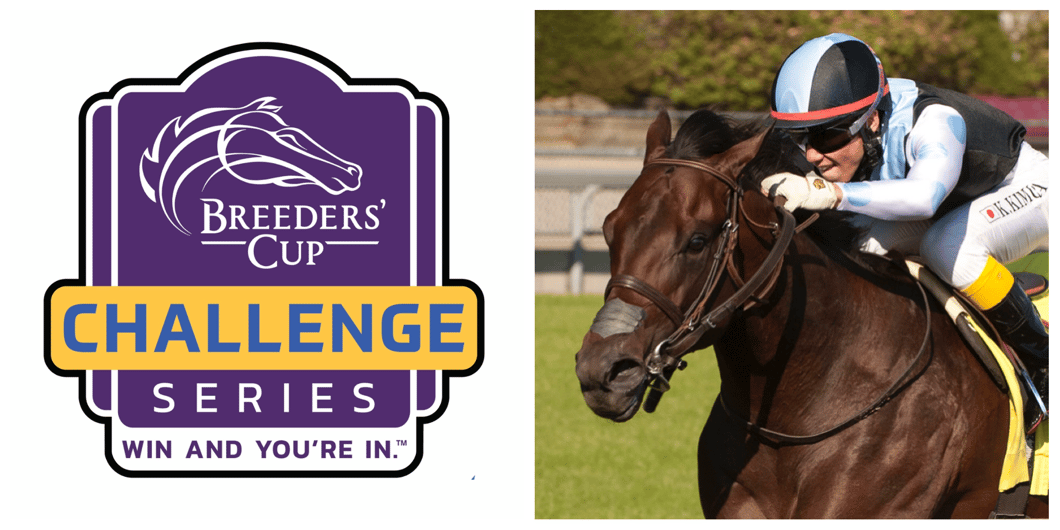 One area where the roster continues to be particularly adept at was with the babies, as Eclipse won 13 races with 2 year-olds, including 6 Stakes with 5 individual Freshman, including Gretzky the Great's victory in the Grade 1 Summer Stakes at Woodbine, a "Win & You're In" event for the Breeders' Cup.  Gretzky the Great's G1 win was another monumental G1 for the team, but it was also significant in that he marked the 10th time since 2011 that Eclipse has sent out a juvenile in a Breeders' Cup fixture, as he was joined by stablemates Spanish Loveaffair and Dirty Dangle in this year's "Future Stars Friday" program (6 of those 10 have won or hit the board in their respective BC events).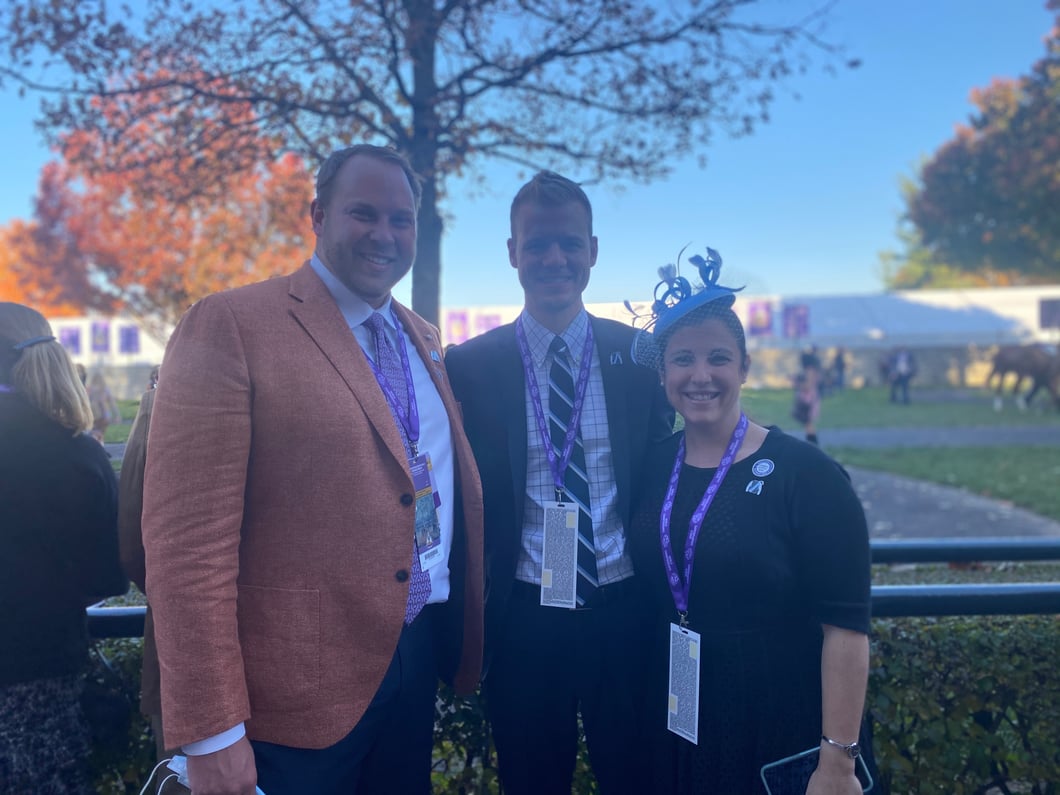 The strength of the 2020 Freshman class certainly allows for supreme optimism as they become Sophs and the Classic dream lives on for several prime-time youngsters on the roster, including Gretzky the Great, Aviano and Excursion and a few others for the Derby and the likes of Vacay, Con Lima (who has already set the tone with a Stakes win at Gulfstream Park opening week of 2021) and Mia Martina et al for the Oaks.  The improved depth in the Sophomore class along with the passing of the torch to the newly turned Freshman symbolize Eclipse's constant mission of trying to improve scouting and developmental methods.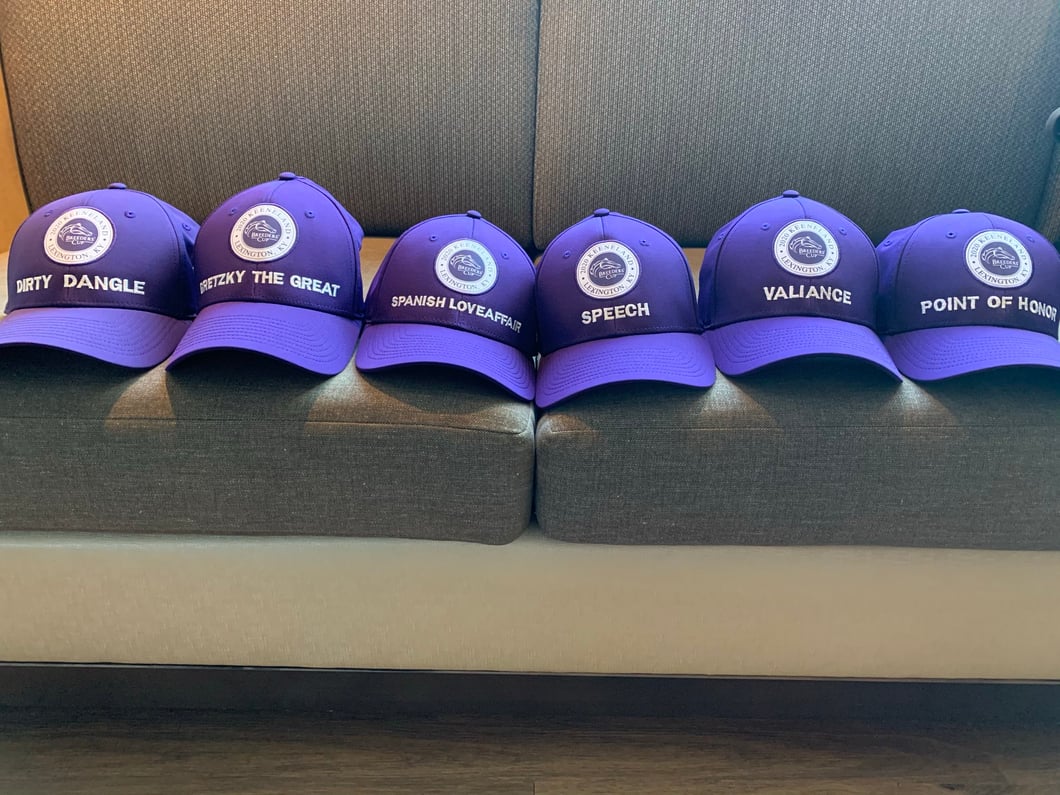 In addition to a stacked roster of Classic prospects, never before has Eclipse come into a season with so many proven Graded Stakes and Stakes winners and leaders of their division as we are bringing into 2021.  Normally, the stable's top fillies will typically be sold as major liquidation events for partners in the November sales, but only Point of Honor was sold this past season for a huge some of dough, which means more elite #EclipseFillies will be returning to action in conjunction with the big boys.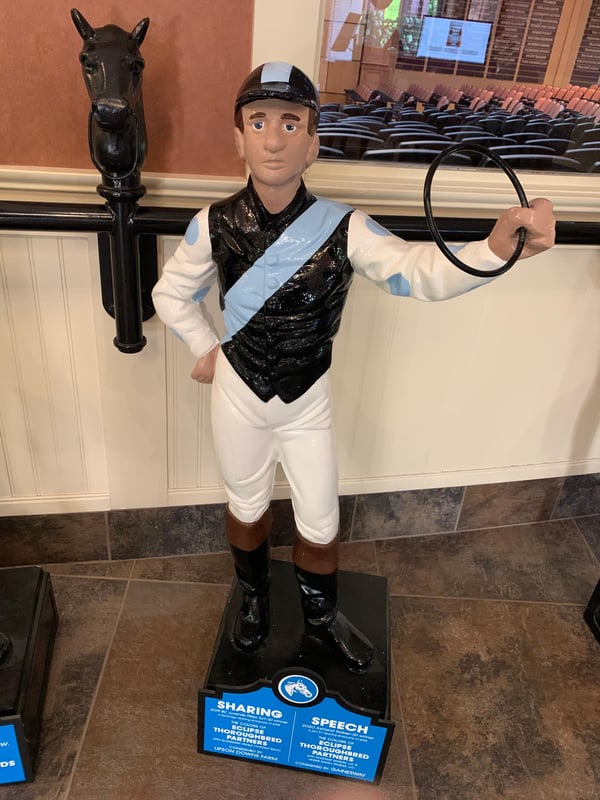 A remarkable 6 Grade 1 winners will rep the squad in 2021, including the marquis #EclipseFillies: Valiance, Sharing, Speech and Red Lark and they'll be complemented by the Graded and/or Stakes-winning fillies, Blame Debbie, Bulletproof One, She's So Special, Spanish Loveaffair, Dirty Dangle, Con Lima and Vacay, not to mention a host of Black Type fillies as well.
The Grade 1-winning colts include the elder statesman of the squad, Ohio, who is raring to go at age 10 and Gretzky the Great, who heads up the Classic charge.  Largent is a Grade 2 hero and multiple Stakes scorer and he's revving up to contest the Grade 1, $1 million Pegasus World Cup Turf in a couple weeks time.  Tack on Independence Hall, Moretti and Gray Magician and the boys will be on the prowl, too.
Eclipse is never an operation to rest on our laurels and we remain hungrier than ever to deliver the 1st class results on and off the racetrack that our partners desire and deserve.
Historically, this edition of Total Eclipse will be composed of our Top 10 highlights of the prior year, but seeing as though we were so fortunate and blessed to have such a monumental season, we're going to make it the Top 20 of 2020!  So, without further ado, here's the Top 20 Highlights of the 2020 season: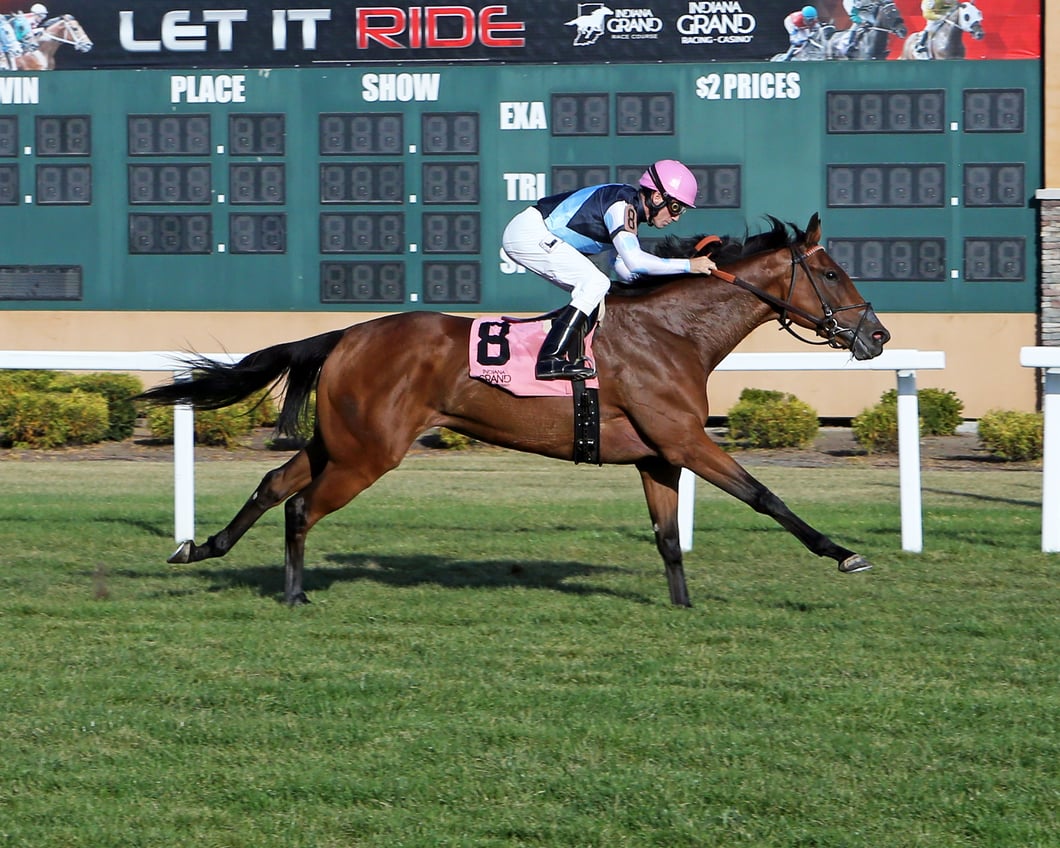 20.  Complete won't show up in Eclipse's Stakes stats, but she was a barn fave and one can never underestimate how hard it is to win 4 races in a year at any level.  A bargain-basement purchase as an unbroken 2 year-old, Complete racked up over $100,000 in earnings and her 4 wins in 2020 throughout the Midwest for Byron "Scooter" Hughes certainly deserve mention as a Top 20 bright spot of 2020.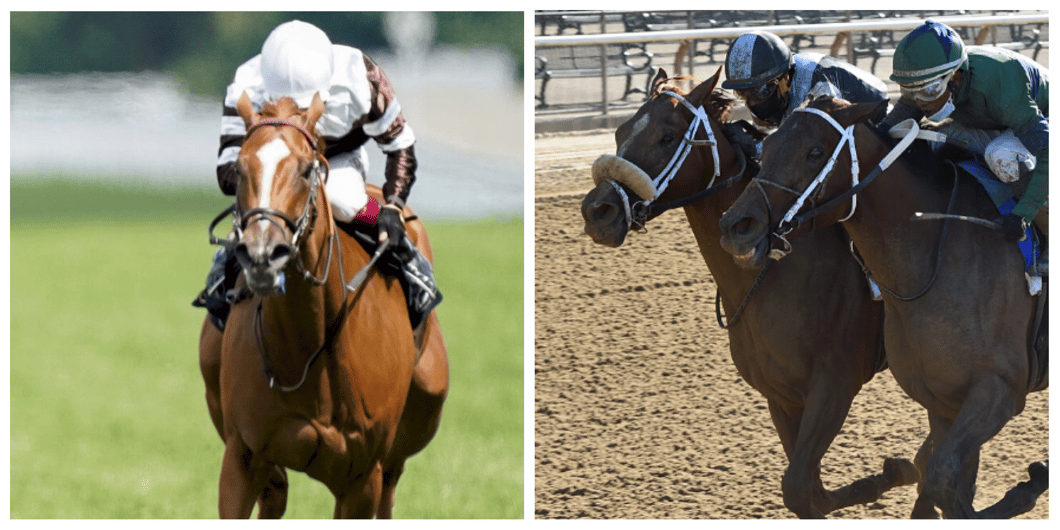 19.  Rarely will non-wins show up on our highlight reel, but the nose 2nd by Point of Honor in the Grade 1 Ogden Phipps at Belmont and Sharing's Trans-Atlantic excursion to be a gallant 2nd in the Group 1 Coronation at Royal Ascot were incredible feats during a trying 2020 season.  Point of Honor, who will receive her just due as the lone Member to be inducted into the Eclipse Hall of Fame later in this edition, was unable to find her way to the winners' circle in 2020, but her placings in such prestigious events as the Apple Blossom, Ogden Phipps. Personal Ensign and Beldame, not to mention her brave 6th in the Breeders' Cup Distaff were noteworthy to say the least.  Kudos to George Weaver for a tremendous training job during her 2 seasons for the baby blue and black.  Sharing had a Grade 2 victory and a Stakes victory in 2020 to follow-up her Breeders' Cup 2 year-old win for Graham Motion, but her trek to England for a tilt at a Royal Ascot bid was truly historic, especially in the face of such stringent protocols and restrictions due to Covid.  To travel across the world under such circumstances and still turn in a bold 2nd on taxing ground at Royal Ascot was a humbling moment to see and represented so much good this sport stands for.  It was sportsmanship and competitive spirit at its finest. G1 Ogden Phipps Stakes: https://youtu.be/9D8Q4hARP0I   G1 Coronation Stakes (wearing partner Gainesway's silks): https://youtu.be/mlpE7TRDGbs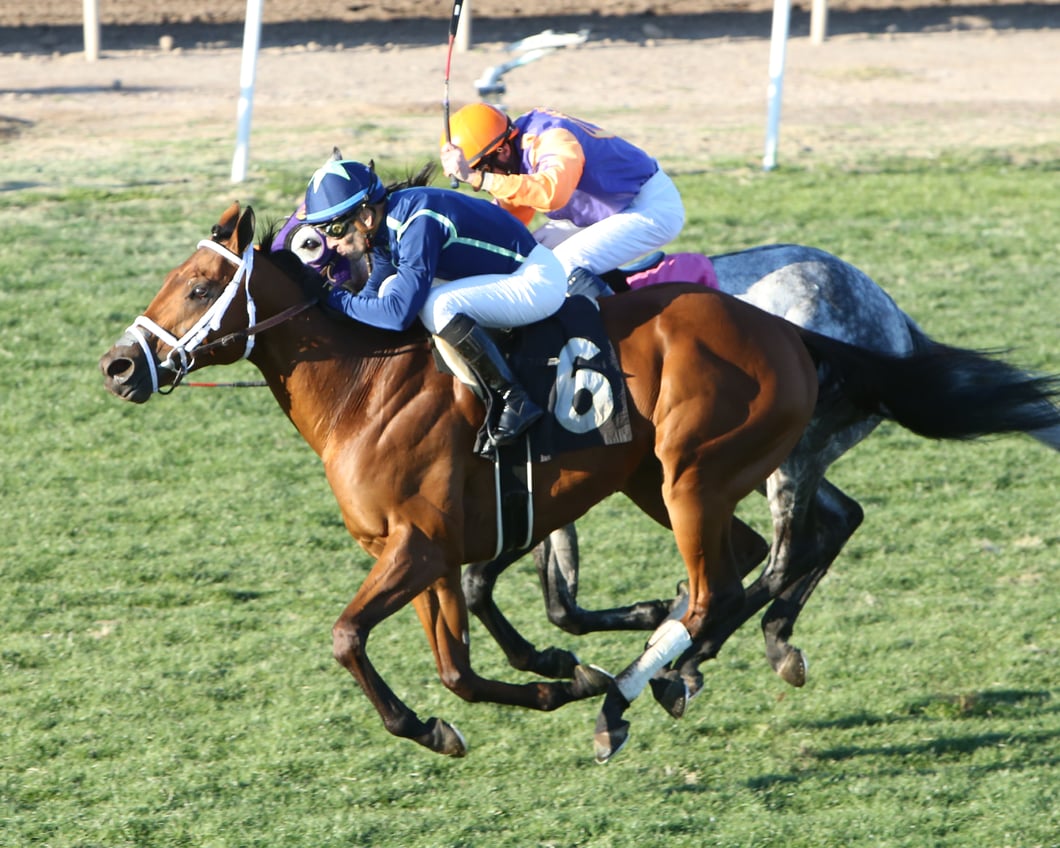 18.  Ohio repeating in the Cotton Fitzsimmons Memorial Stakes at Turf Paradise at the age of 9 was just plain old cool.  An unorthodox claim of the $50,000 variety for Eclipse in 2019, Ohio will forever go down in history as one of the greatest claims of all-time as a result of his score in the Grade 1, $400,000 Frank E. Kilroe Mile for Eclipse and the veteran is coming back for more in 2021 for Michael McCarthy at the ripe age of 10!  Cotton Fitzsimmons Stakes (wearing partner Bruce Treitman's silks): https://youtu.be/aanrffhLgoU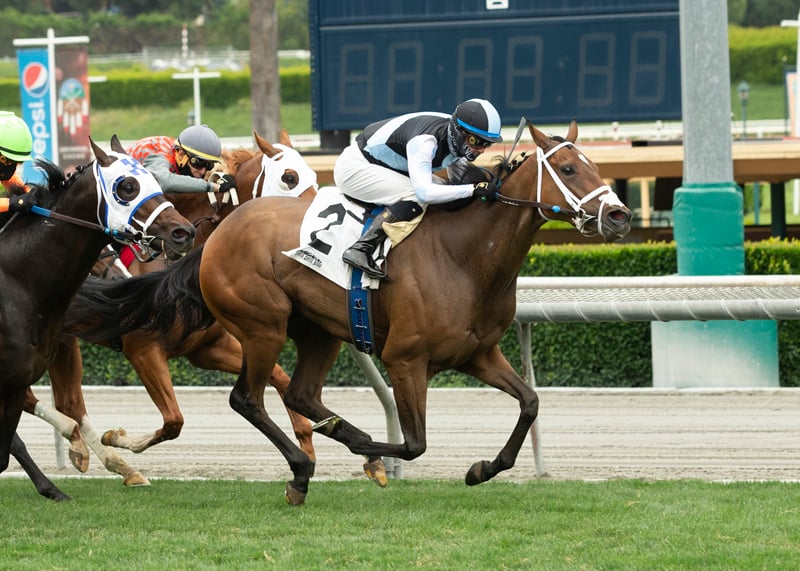 17.  She's So Special is another team member who reeled off 4 wins during the 2020 stand, but her triumph in the Desert Code Stakes at Santa Anita when she conquered colts was extra "special."  This daughter of Hard Spun was a modest purchase after she caught Eclipse's eye in a training session at San Luis Rey and Pete Miller had her in the zone all season long. Desert Code Stakes: https://youtu.be/yJLw4BrngGA
16.  Bulletproof One notched a quartet of W's in 2020 and her Unzip Me Stakes (joining fellow #EclipseFilly Byrama as the 2nd runner to capture this event) score was the exclamation point!  Wickedly fast, BP1 managed to stretch her speed to be 2nd in a Stakes going a mile early in the frame, but she made her mark as a grass-dasher in 2020 and she'll be gunning towards a tilt at the Breeders' Cup Turf Sprint at Del Mar in 2021 for Pete Miler. Unzip Me Stakes (wearing partner Gary Barber's silks) : https://youtu.be/DnY4JzPul6c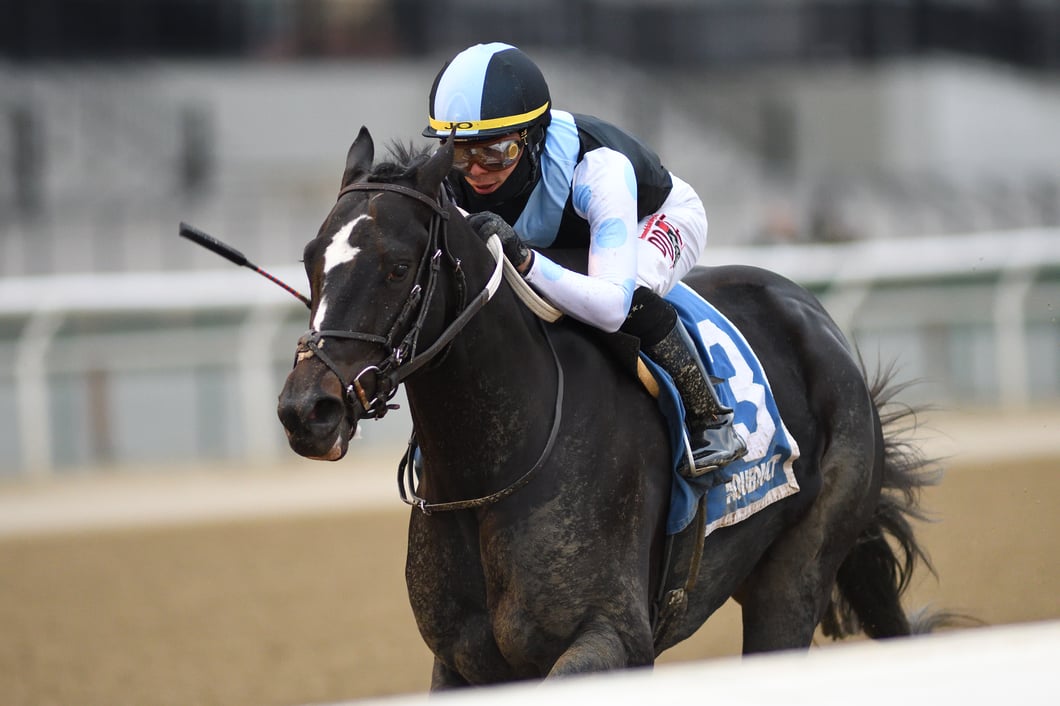 15.  Independence Hall dropped jaws at the end of 2019 with a scintillating performance in his Eclipse debut when he spread-eagled the field in the Grade 3 Nashua and he got the 2020 momentum rolling with a snazzy score in the Jerome Stakes at The Big A on New Year's Day for Mike Trombetta.  Independence Hall took his partners on quite the thrill-ride as one of the faves for the Kentucky Derby, but his season was compromised by Covod-related interruptions and he never did quite make his Classic bid.  There is a stallion deal in place for the smashing son of Constitution, but he will be looking to ring the bell again on the gridiron in 2021 for Michael McCarthy. Jerome Stakes: https://youtu.be/C7mewiwG77I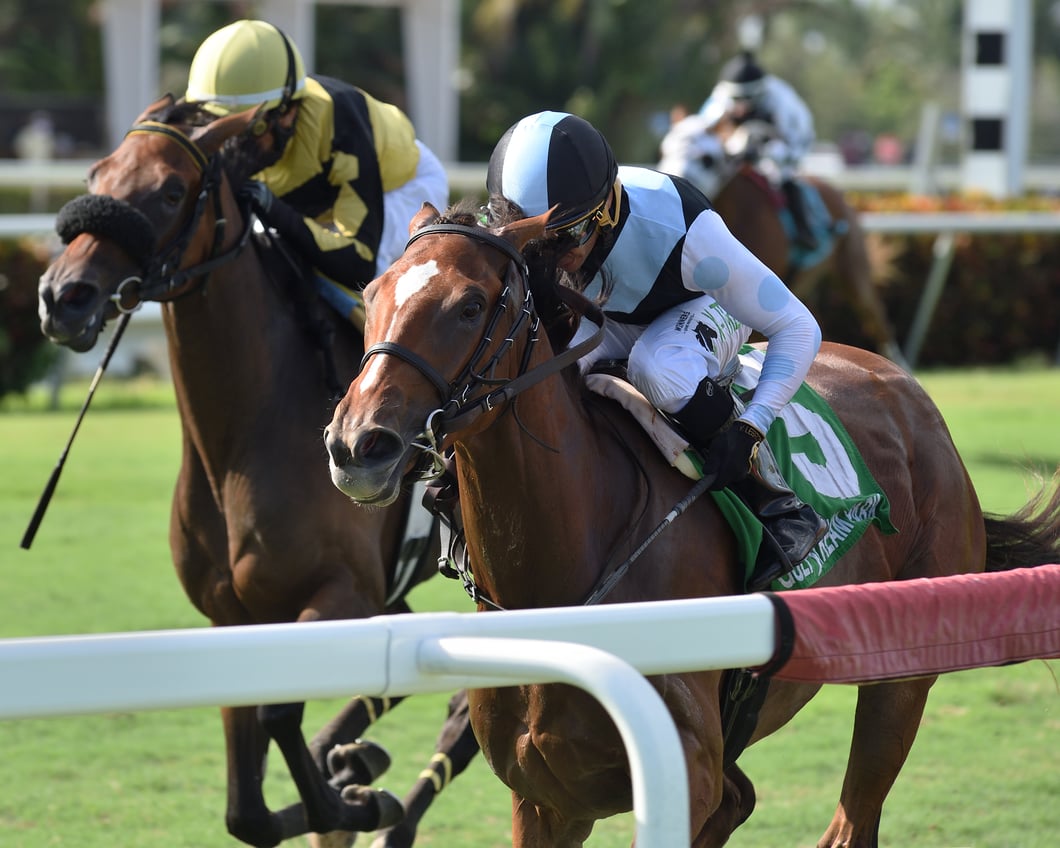 14.  Spanish Loveaffair paid quick dividends for her partners off a private purchase when she dazzled in the Sharp Susan Stakes at Gulfstream Park.  The Karakontie filly then parlayed that Stakes tally into a Grade 2-placing at Keeneland and she ran huge to be a close 6th in the Breeders' Cup Juvenile Fillies Turf.  Mark Casse has developed this turfster in fine fashion and she ought to be one of the leaders of a ridiculously deep group of elite #EclipseFillies to take the stage in 2021. Sharp Susan Stakes: https://youtu.be/BA2cnuUHLAc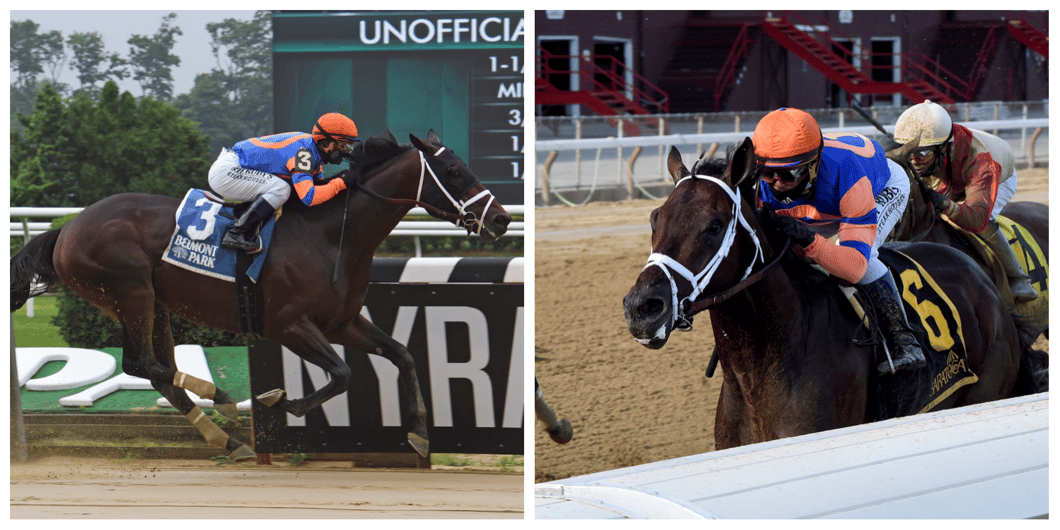 13/12.  Moretti was an expensive yearling acquired with Classic aspirations, as partner Mike Repole instructed Eclipse to find him a Belmont Stakes prospect in the wake of Eclipse's triumph in the Test of a Champion in 2017 with Tapwrit.  Moretti's Classic hopes were derailed as a Soph, but he made up for it as a 4 year-old in 2020, establishing himself as the premiere Marathon performer in the country by virtue of his 2 Stakes wins in the Birdstone at Saratoga and in the Flat Out at Belmont Park.  The hulking son of Medaglia d'Oro missed out on a shot at the Breeders' Cup Marathon, but he's gearing up for a return to action in 2021 for Todd Pletcher. Flat Out Stakes: https://youtu.be/5_Au3G7W0I4  Birdstone Stakes: https://youtu.be/yqT2di75RzU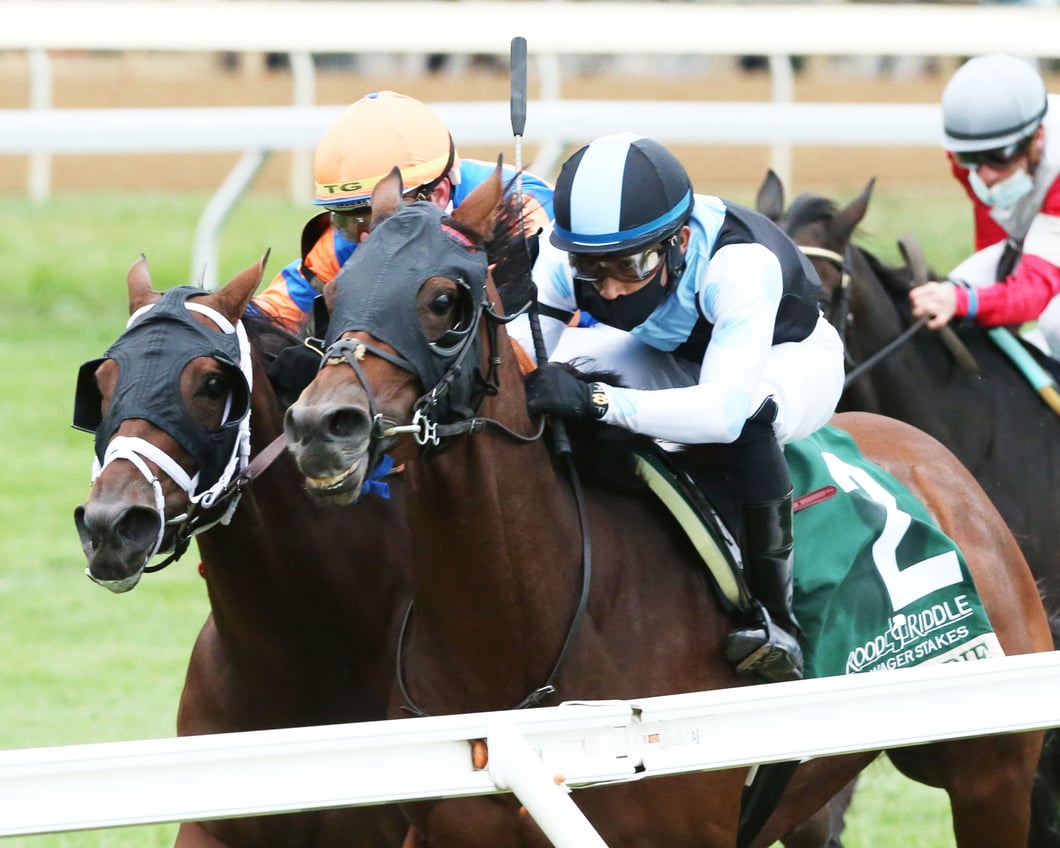 11.  Blame Debbie winning the Grade 3 Dowager Stakes at Keeneland probably deserves to be higher up on the totem pole, but with so many top, top wins by the team this year, she's relegated to #11.  Blame Debbie's effort to prove superior in the Dowager over 12 furlongs on taxing turf in Lexington was perhaps the single-most courageous performance of the season…not just in Eclipse land, but anywhere in the world.  Debbie is the poster child for resilience, having battled through trials and tribulations of her own and to witness her shrug off an unjust DQ at Kentucky Downs, win an Allowance at Keeneland and then lay her body and heart down for her partners less than 3 weeks later to claw her way to victory in a Graded Stakes in the horse capital of the world…it was nothing short of moving, emotional, inspiring and representative of what the thoroughbred racehorse and horse racing is all about.  If you want to see and feel what overcoming 2020 and all it means is all about, take a few moments and watch the guts, bravery and all-out heart and will Debbie delivered on this occasion for Manny Franco and Graham Motion. G3 Dowager Stakes: https://youtu.be/l8v87-6LFn8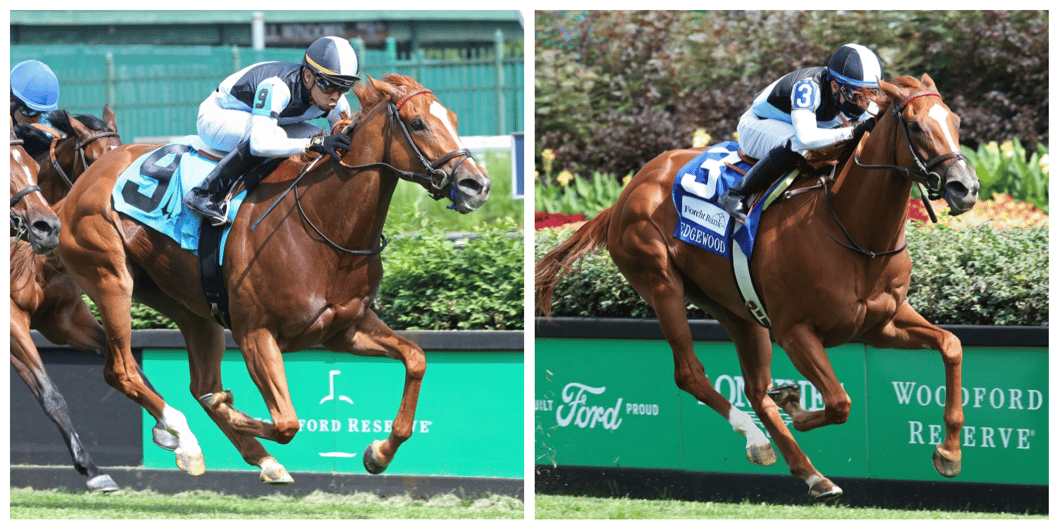 10/9.  Sharing provided her partners with the ultimate in 2019 when she streaked home to win the Breeders' Cup Juvenile Fillies Turf, so the pressure was on to deliver the goods again as a Soph.  Plagued by foot ailments all year long, Sharing was simply spectacular when she did show up, starting her season right with a beautiful win beneath the Twin Spires in the Tepin Stakes and she re-established herself as the Queen of her generation when dominating the Grade 2 Edgewood on the Oaks undercard at Churchill (joining fellow #EclipseFilly Feathered as the 2nd filly to add this trophy to her case for Eclipse).  The hardest thing to do is translate brilliant, Championship 2 year-old form into a stellar 3 year-old season and Sharing did it with pure class for Graham Motion and her 2 triumphs absolutely rank in the Top 10.  And, she ain't done yet, as she comes back for more at age 4! Tepin Stakes: https://youtu.be/5gnkTzweI-0       Edgewood Stakes: https://youtu.be/yPGWhJRfBsY
8.  Largent had a pair of Virginia-Bred Stakes wins during 2020, neither of which made the Top 20, but he thrust himself into the big-time with a phenomenal win in the Grade 2, $200,000 Ft. Lauderdale Stakes at Gulfstream Park.  Largent had always presented himself as a high-caliber individual and his 5 wins from 8 starts with 3 seconds is about as good as it gets, but his G2 glory was off the charts.  And, it punched his ticket to the Grade 1, $1 million Pegasus World Cup Turf on January 23rd.  He is all racehorse.  Go deep! G2 Ft. Lauderdale: https://youtu.be/6Cecc2__ZIk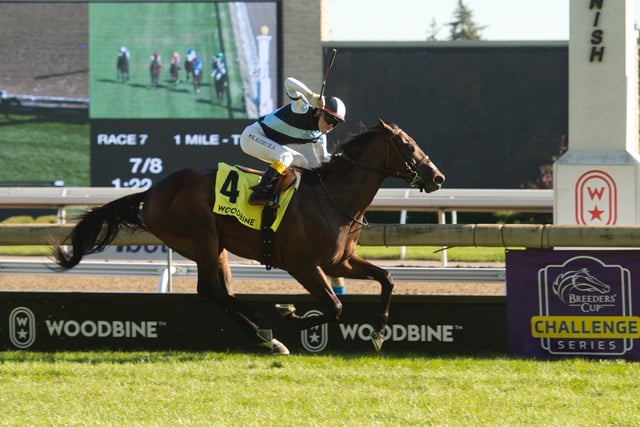 7.  Gretzky the Great was named with greatness expected of him, a tall order to be sure, yet he felt no pressure and showed that he had ice in his veins with a score in the Soaring Free Stakes and then he raised the trophy in the Grade 1 Summer Stakes at Woodbine.  Masterfully developed by Mark Casse, Gretzky the Great provided young jockey Kazushi Kimura with his 1st ever G1 and he took his partners to the Breeders' Cup where he couldn't find the net after getting hit with a huge clod of turf early in the race.  The son of Nyquist is going great guns as he loads up to hop onto the Kentucky Derby Trail in 2021. G1 Summer Stakes: https://youtu.be/eVLDnwfcPnE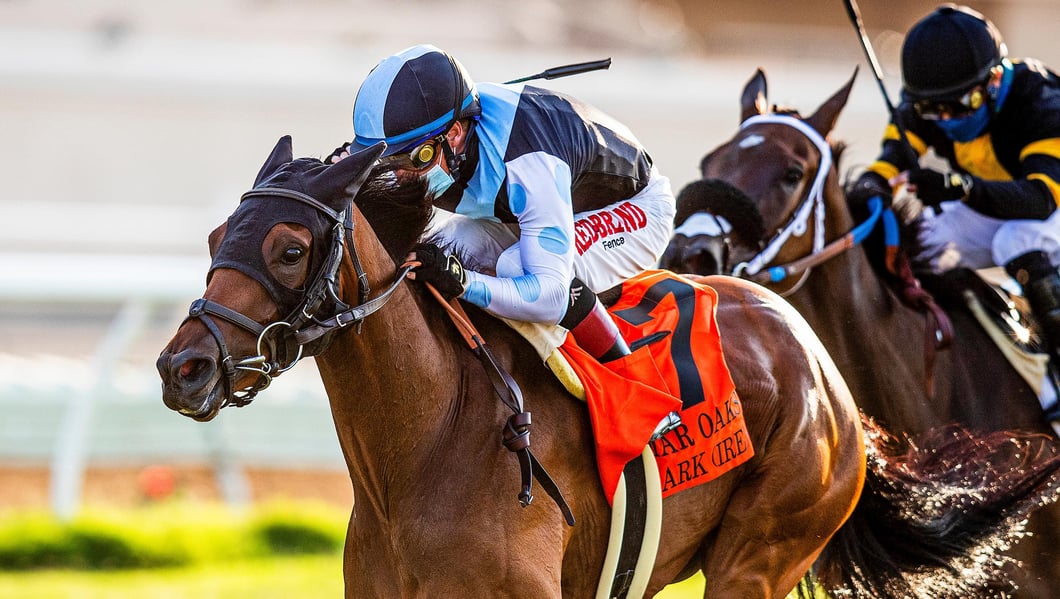 6.  Red Lark winning the Grade 1 Del Mar Oaks was about as special as it gets, as she symbolizes the roots on which Eclipse was established.  A modest purchase from Europe as a Maiden, Red Lark was expertly handled by Paddy Gallagher from the moment she landed on American soil and to have come so close so many times in this historic event with Paddy and to finally get it done was exhilarating and gratifying beyond belief for all involved.  Paddy G. may not be a household name, but he is a true horseman through and through and he's been a treasure for Eclipse when it comes to our Euro imports in So Cal.  Tough as nails and getting better by the day, Red Lark will look to frolic in 2021. G1 Del Mar Oaks: https://youtu.be/xrv0ipoy3_0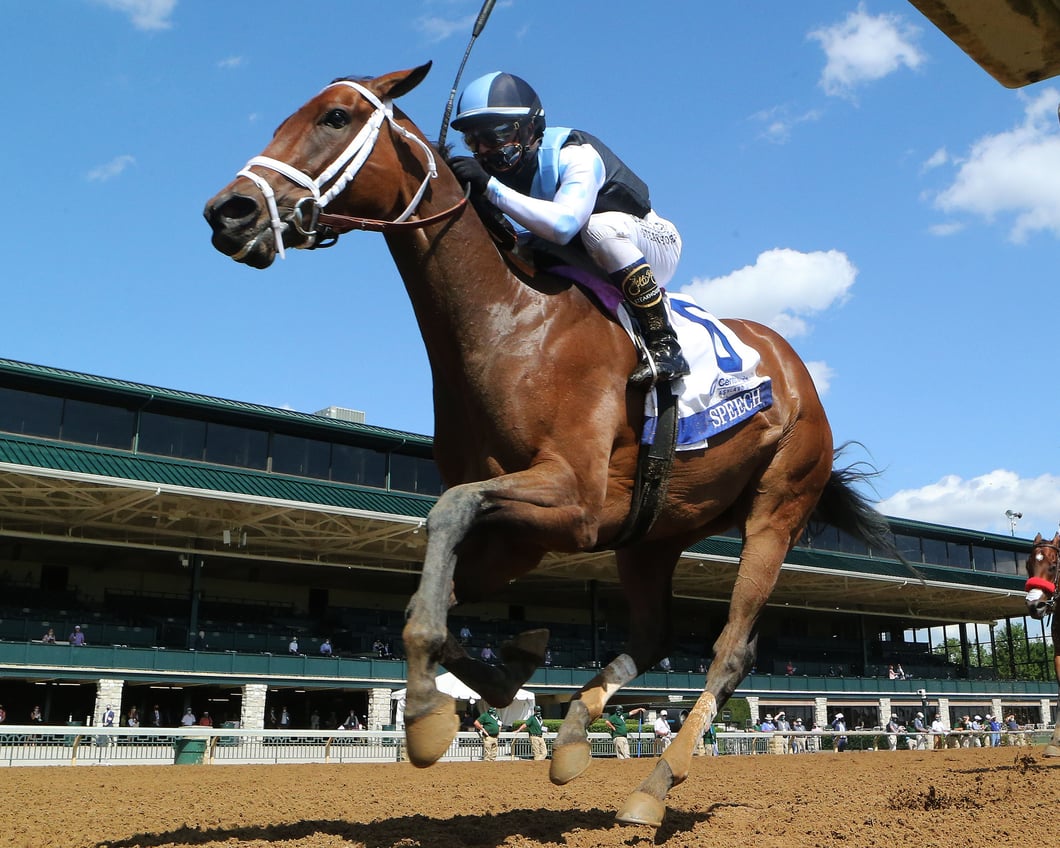 5.  Speech is another relatively rags to riches story and her authoritative win in the Grade 1 Ashland at Keeneland was out of this world.  Obscurely bred and somewhat of a blue-collar variety filly, she showed the blue-bloods and the hard-boots in the bluegrass what she's made of when she tuned on the afterburners in the stretch and powered home a daylight winner in the historic Grade 1 fixture at Keeneland.  Yet another example of Michael McCarthy's supreme horsemanship skills, Speech had a remarkable season in 2020 and after some hard luck in the Kentucky Oaks and the Breeders' Cup, we can look back on her Ashland triumph as a massive moment on the calendar.  Like so many proven top-notch runners, Speech is champing at the bit to add more trophies to her case and more accolades to her resume in 2021. G1 Ashland: https://youtu.be/lPTek2q6iuk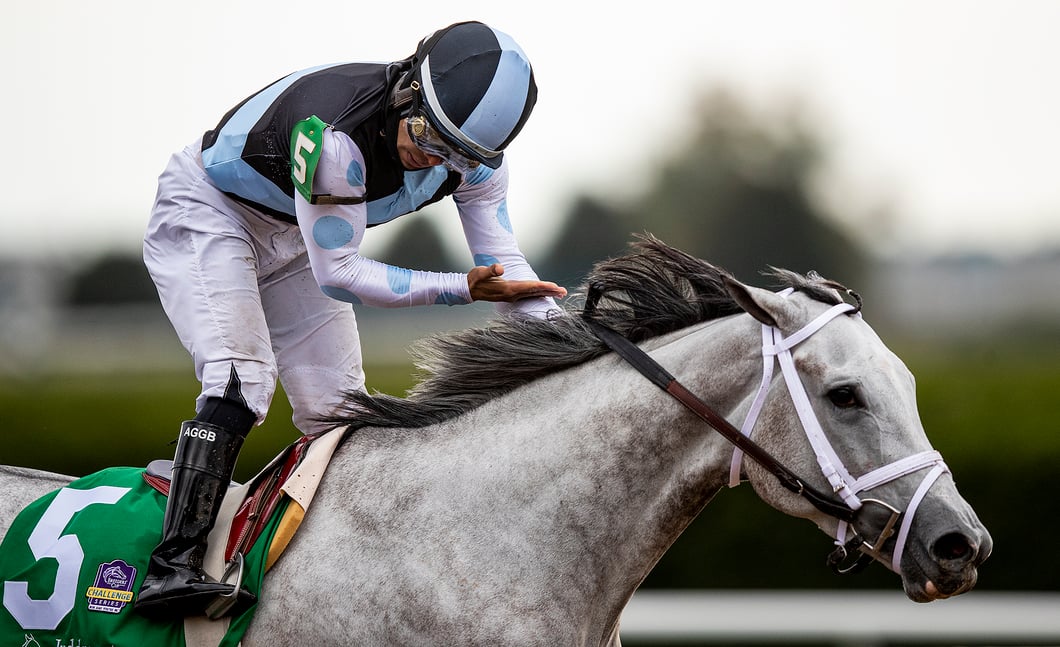 4/3.  Valiance was undefeated at a perfect 3 for 3 at age 3 and when her 4 year-old season got off to a rocky start, it was nervous-time.  But, the long-awaited transfer to the dirt resulted in a splendid score in the slop in the Eatontown, which translated into Grade 1 glory in the Spinster at Keeneland, a top level accomplishment which not only sent her value into the top 1% of 1% on the planet, but also earned her an all-expenses-paid trip to the Breeders' Cup Distaff.  Valiance is regally-bred and as fine of a female specimen as you'll find in the thoroughbred breed and she gave Monomoy Girl all she could handle when she ran her to the wire in the Distaff at Keeneland, settling for 2nd, but likely earning herself an Eclipse Award nomination for Older Mare.  Valiance joined In Lingerie as the 2nd #EclipseFilly to win the G1 Spinster (you see a pattern here of the history-making variety?) and she is fresh and feisty as she, too, bids to make 2021 another banner season for Todd Pletcher, who continues to deliver the goods for Eclipse and our partners and proves why he is the GOAT. G1 Spinster Stakes: https://youtu.be/TiqIIEha1AI   G1 Distaff: https://youtu.be/jOWHk-u_8lM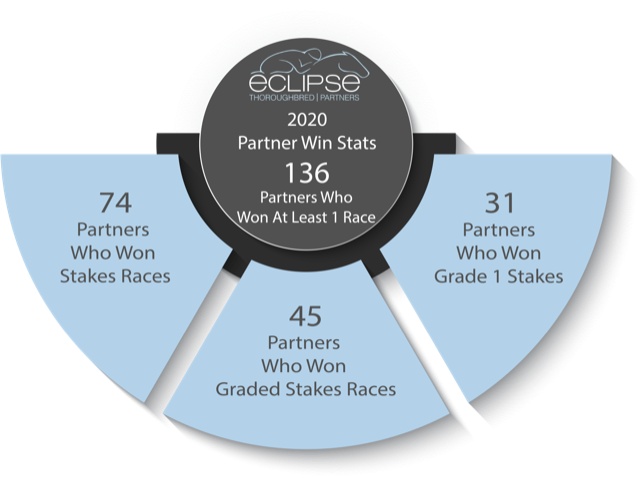 2.  Scoreboard.  There are so many intangible components capable of making racehorse ownership one of the most pleasurable and gratifying ventures one can endeavor, none of which we take lightly at Eclipse.  In fact, we encourage it and take pride in the platform and service we provide so that our partners can maximize their experience as a Member of the baby blue and black brethren.  But, above all, our partners join Eclipse because they want to WIN, they want to win often and they want to win on the biggest stage in the biggest races.  In 2020, we sent out 309 runners, 69 of whom were best in their races and posing for photos in the winners' circle when all was said and done.  20 of those 69 victories came in Stakes races and 4 of those 20 came in Grade 1's with 4 individual horses.  All of this, in conjunction with another 85 placings, culminated in purse earnings in excess of $5 million. A source of enhanced pride is that 136 partners won at least 1 race as Members of Eclipse partnerships in 2020, 74 of whom enjoyed Stakes glory, 45 of whom enjoyed Graded Stakes glory and 31 of whom enjoyed the taste of Grade 1 victory.  This is some heady stuff and while the Eclipse Award voting is generally limited to individuals when it comes to nominations for Champion Owner, the stats delivered by Eclipse managed partnerships will have outperformed the likely Eclipse Award nominees for Champion Owner.  Thanks to Cot Campbell, the face of ownership has changed and partnerships have become the overwhelming rule rather than the exception when it comes to racehorse ownership and we are hopeful that sometime in the near future the Eclipse Award criteria for Champion Owner will be adjusted to reflect the reality of modern ownership.  Nevertheless, we are hugely proud of what Eclipse achieved in 2020 and we will only strive that much harder to improve our program every year for our deserving partners.
To see our 2020 North American stats and all historical stats for Eclipse check out this link on ownerview:
https://www.ownerview.com/syndicate/o6-1861482/eclipse-thoroughbred-partners
1. Health & Safety.  At the core of everything Eclipse stands for is pure horsemanship and a totally devoted appreciation for the equine athletes who are the heart of the Eclipse program. Therefore, the #1 highlight of the 2020 season is the fact that each and every one of the 309 horses and jockeys that Eclipse sent out onto the racetrack to compete in a race came home safe.  Inevitably, the stable is frequently experiencing injuries to equine members of the roster during training or in other unfortunate ways, some minor, some crushing.  This comes with the territory and Eclipse exercises every ounce of skill and effort to minimize this risk.  We also recognize and appreciate the risk taken by horse and jockey every time they go to battle and this is something Eclipse never takes for granted and we take extreme pride in the care, attention and horsemanship that goes into every member of the stable.  It is our wish that this can be our #1 highlight every single year and that all we have to do is cut and paste this paragraph year in and year out!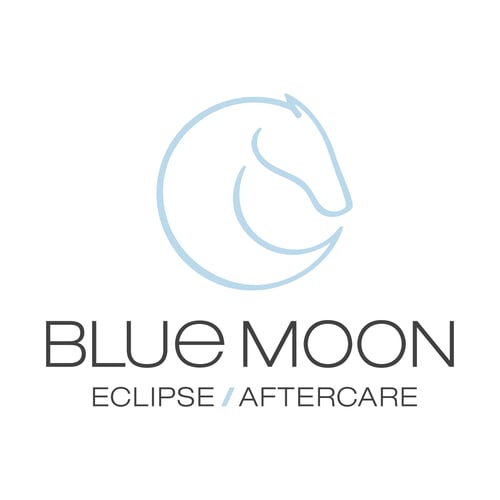 In that vein, Eclipse has been very proud of the progress that has been made with the Blue Moon Aftercare Program, which was founded in 2018. In just its third year of full operation, Blue Moon funding contributed to several noble "rescue" missions and charitable initiatives, all of which were memorialized in Kelsey Marshall's 2020 Blue Moon Happenings, which can be seen again here: https://eclipsetbpartners.com/news/blue-moon-2020-happenings/
To enjoy the highlight reel of many of the races mentioned above, which we produced as a symbol of what we were thankful for on Thanksgiving: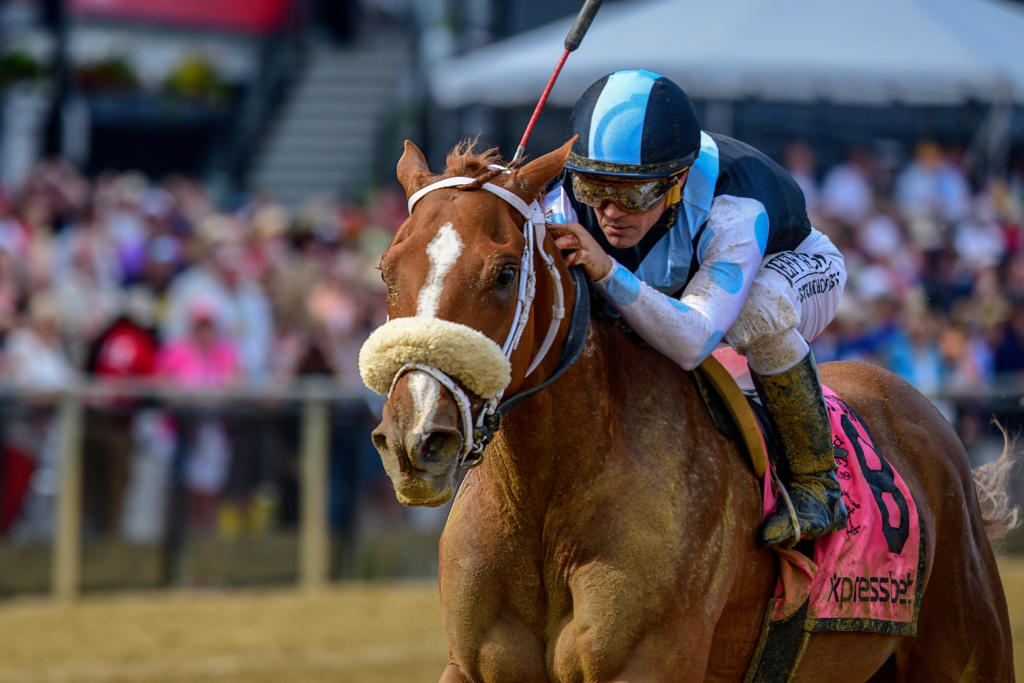 Point of Honor will be inducted as the lone Member of the 2020 Hall of Fame class.  It is not often that a non-Grade 1-winning horse will earn its way into the Hall of Fame, but Point of Honor defies that trend, and for good reason.  A private purchase after just a debut win in an off-the-turf affair in December of her 2 year-old season, Point of Honor went on to capture the Suncoast Stakes at Tampa in her Eclipse unveiling and then took down the 2nd jewel of the filly Triple Crown when she stormed home best in the Grade 2 Black Eyed Susan at Pimlico (joining fellow Hall of Famer, In Lingerie, as the 2nd filly to etch her name onto the Black Eyed Susan trophy).  Point of Honor would then place in an unbelievable 6 Grade 1 events throughout her Eclipse career, including the Coaching Club American Oaks, Alabama, Apple Blossom, Ogden Phipps, Personal Ensign and the Beldame.  The most prestigious and historic races for fillies and mares will have Point of Honor's name on them in the record books and charts and she will always be remembered as a top class #EclipseFilly to rep the baby blue and black.  Even though she tantalized her partners coming so close to the ultimate Grade 1 feat, she rewardedB them not just with so many thrills, but she was bought based on a Grade 1-winning valuation, making those narrow defeats much more tolerable when all was said and done.  Point of Honor was consistently piloted by Javier Castellano in her career and immaculately conditioned by George Weaver.

Believe Big!