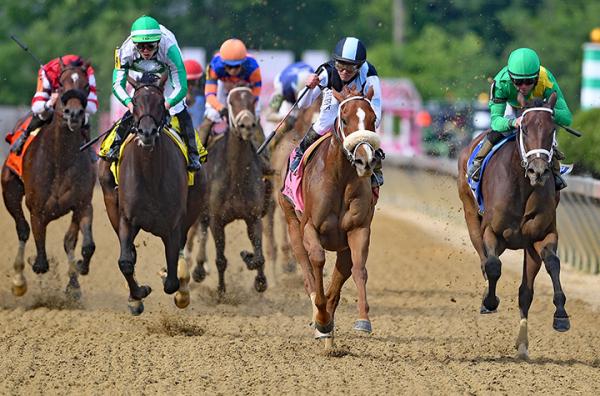 Point of Honor drills for Coaching Club American Oaks
SARATOGA SPRINGS, N.Y. – Point of Honor completed final preparations for next week's Grade 1 Coaching Club American Oaks by breezing an easy half-mile in 49.03 seconds over the Oklahoma training track on Saturday.
Point of Honor has not run since rallying to a half-length victory in the Grade 2 Black-Eyed Susan on May 17 at Pimlico. She has had five works, all over the training track, since her last start.
:: Get PPs, Clocker Reports, picks, and more from DRF's Saratoga One-Stop Shop
"She breezed in 49, which is pretty par for the course for her," said trainer George Weaver. "That's always been her. That's what she does. She never works fast. I'm happy with her. We've spaced her races out because she's not a big, robust filly.
"We've kind of had this race in mind since the Black-Eyed Susan. We really like a two-turn configuration for her, which is why we weren't dying to run the races at Belmont, the one-turn mile, the one-turn mile and a sixteenth, which can turn into sprints. Two turns is really her strength. We've been looking forward to the Oaks for a long time."