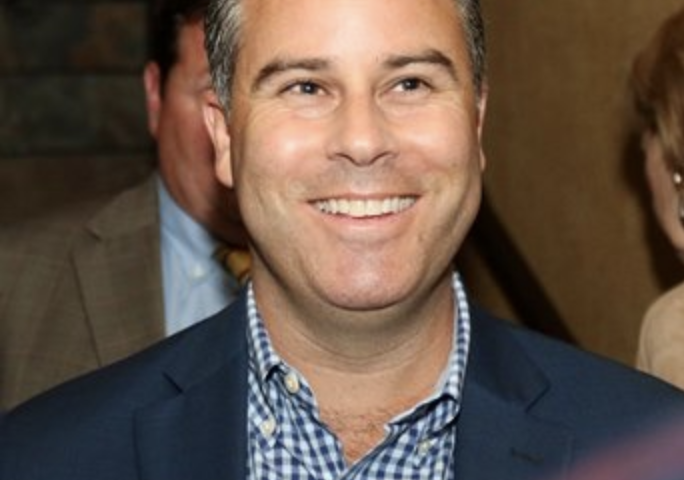 Wellman: 'It's Important To Support Del Mar And California Racing'
by Del Mar Thoroughbred Club | 07.15.2019 | 5:27pm
It will be 227 days from the December 2 end of the 2018 Fall racing season at Del Mar to Wednesday's start of the 80th Summer season.
And 227 days of absence, coupled with a winter/spring of misfortune and discontent at Santa Anita, appears to have made horsemen's hearts even fonder than usual for the return to the seaside track for the annual 36-day, seven-week season.
Take Aron Wellman for example.
"It's no secret we've (California Thoroughbred industry) had a rough go of it for several months," Wellman, President and Founder of Eclipse Thoroughbred Partners, said Monday morning after watching workouts with trainer Mike McCarthy. "I don't think there's any horseman, at any level, who isn't looking forward to Del Mar and starting fresh again."
Wellman started the Eclipse group from offices in Del Mar and has seen it achieve success across the country. But, he said, the 2019 season here is more than a homecoming.
"As a Californian through and through, but with a national stable, I know it's important to support Del Mar and California racing at this time," Wellman said. "Eclipse has 25 horses here now, which is more than we've ever had in eight years. Our stock is about evenly distributed between Saratoga and here."
Wellman had praise for Del Mar Executive Vice President of Racing Tom Robbins, Racing Secretary David Jerkens, Janine Sahadi and the entire racing office.
"They work hard and I think they do a great job without getting enough credit," Wellman said."
Eclipse Partners figures to be represented in several stakes during the meeting.
Ohio, winner of the Kilroe Mile in March at Santa Anita is set to run in the Grade II $250,000 Eddie Read Stakes on Sunday. Paved will make her 4-year-old debut in Friday's $85,000-added Osunitas Stakes. Pakhet, who ran in the Breeders' Cup Juvenile Fillies Turf last fall at Churchill Downs while trained by Todd Pletcher, is slated for an allowance event on Friday with bigger things in mind for later in the meeting. Valiance, a 3-year-old daughter of Tapit who won the Open Mind Stakes at Monmouth Park in New Jersey on June 30, is a candidate for the $300,000 Grade I Del Mar Oaks on the Pacific Classic Day card August 17.
Gray Magician, recently second in the Indiana Derby, might jump into the second or third legs of the grass series for 3-year-olds which begins with the Runhappy Oceanside Stakes on opening day. Recently purchased Bulletproof One is intended for the $100,000 CTBA Stakes on July 31. Vibrance, second in the Chandelier and third in the $2 million Breeders' Cup Juvenile Fillies is on track for her, as yet undetermined, 3-year-old debut. Policy could go in an allowance race during the second week of the meeting or the $150,000 Real Good Deal Stakes for California-bred 3-year-olds on July 27.