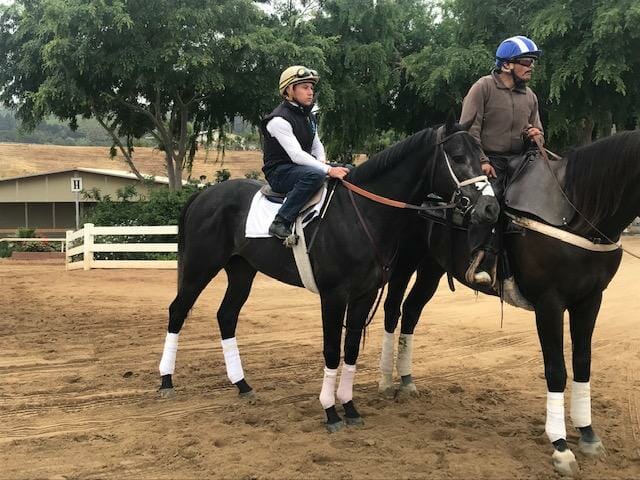 Gray Magician All Set To Become Eclipse's 4th Kentucky Derby Runner In 8 Years Since Launch
Gray Magician has taken the overland route to Kentucky, as the California-based son of Graydar ran 2nd in a Stakes in Maryland and then a monstrous 2nd in the Grade 2, $2.5 million UAE Derby to qualify for the Run For The Roses.
Following a pair of impressive workouts at the San Luis Rey base of trainer Peter Miller, Gray Magician has been given the green light to head to Kentucky to represent Eclipse as the 4th runner in the 8 year existence of the stable in the most coveted race on the planet.
Danza was 3rd while Destin and Tapwrit both finished 6th, with Destin following up with a nose defeat to be 2nd in the Belmont Stakes while Tapwrit conquered the Test of a Champion carrying Eclipse's baby blue and black silks.
Miller and Eclipse President, Aron Wellman, we onhand for Gray Magician's breeze Saturday morning and after going 5 furlongs on 1:00 2/5 and galloping out 6 poles in 1:12 and change under Drayden Van Dyke, the team declares Gray Magician a go for the Kentucky Derby.
Van Dyke has the mount on the 1st Saturday in May.
Gray Magician will ship to Louisville on Monday and gallop into the race at Churchill Downs.
To see a video of Gray Magician's workout: