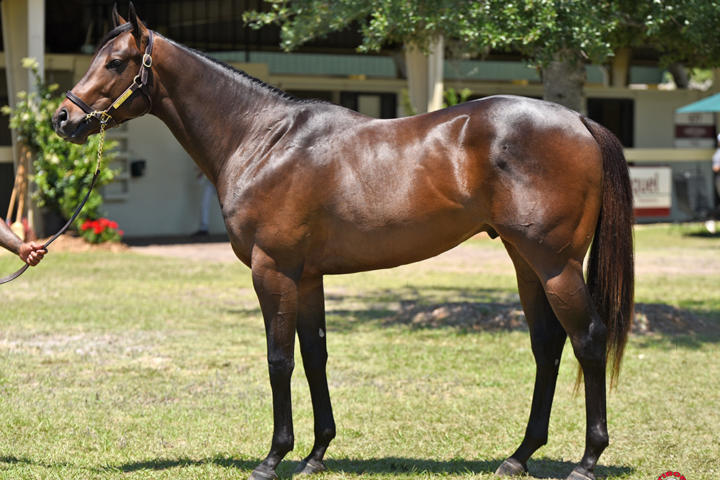 Colt purchased for $550,000 will be named in honor of Dogwood's Campbell
"He is a knockout," said an excited Jack Sadler of the colt during a telephone interview. "He took my breath away."
Sadler, who lives in Aiken, is the vice president of operations for Eclipse and the vice president of Dogwood.
His sire (father) is Palace Malice, who captured the 2013 Belmont Stakes and 2014 Metropolitan Handicap while owned by Dogwood.
The colt's dam (mother) is Moon Beamy, who did not race. But she is the producer of a multiple stakes winner, Daddy Justice, who is a half-brother to the colt.
Palace Malice now is a stallion in Kentucky, and the $550,000 colt is a member of the former Dogwood star's first crop of foals.
Eclipse's president and founder, Aron Wellman, reserved Cothran as a name with The Jockey Club, and since then, "he's been looking for the right horse for it," Sadler said. "This horse was the one."
There is a small white star on the colt's forehead that is similar to a marking that Palace Malice has, Sadler said.
Prior to the auction, the colt covered an eighth of a mile in 10 seconds during an under tack show.
Sadler said the colt would be sent to Todd Pletcher, who was the trainer of Palace Malice.
In 2013 and 2014, Palace Malice was the Aiken-trained Horse of the Year.
Campbell died last October in Aiken. He is a member of thoroughbred racing's national Hall of Fame in Saratoga Springs, New York.