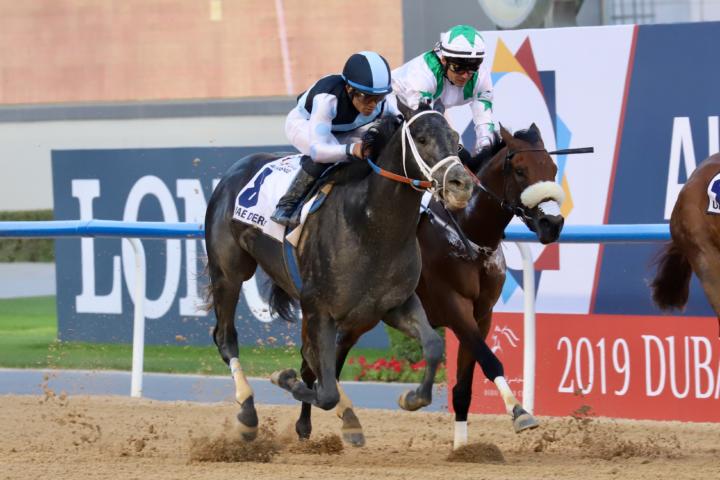 Eclipse's Gray Magician Breezes And Remains Under Consideration For Kentucky Derby
Although Gray Magician was just chilling out in his stall at San Luis Rey after clearing quarantine to get back into the U.S.A after his epic 2nd in the Grade 2, $2.5 million UAE Derby, the culmination of Kentucky Derby qualifiers took place this past weekend and when all was said and done, Gray Magician's 41 points landed him in 18th of 20 to earn a slot in the starting gate for the 145th Run For The Roses.
Gray Magician becomes the 4th colt in Eclipse's 8 year existence to qualify for the Kentucky Derby and for a stable who is not infatuated and solely focused on acquiring Classic runners, that's some pretty heady stuff.
In that time span, Danza finished 3rd (recently referred to by Steve Haskin of Blood-Horse as one of the top 10 worst trips in Derby history) while Destin and Tapwrit were both 6th in the most sought after race on the planet. The latter pair went on the be a narrow 2nd and a winner, respectively, of the Belmont Stakes.
Gray Magician was eyeballed by Eclipse out of his 5 furlong debut 3rd in August at Del Mar where he earned a modest 61 Beyer, but was acquired by the stable with Derby aspirations, believing that he could evolve into one of the top 20 colts of his generation to earn a berth into the Big Dance. The purchase is a testament to the partners who have faith and confidence in Eclipse's abilities and in the Eclipse vision and program.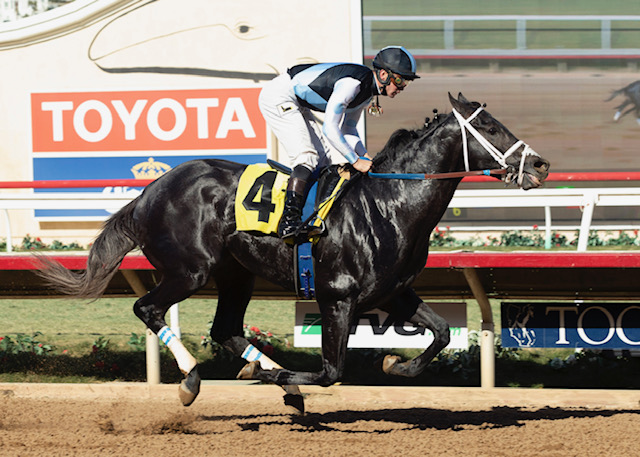 Despite having a guaranteed spot in the Kentucky Derby gate, Eclipse will monitor Gray Magician's energy and training closely in the next 10 days before determining whether he will make the jaunt to Louisville.
Step #1 along that path took place this morning at San Luis Rey Downs where Gray Magician turned in an impressive 4 furlong workout in 48 2/5 with a nice 5 panel gallop-our in 1:01 and change. Eclipse president, Aron Wellman and trainer Peter Miller were onhand for the breeze and both felt as though Gray Magician performed well enough to march forward to another drill next weekend, at which time a determination as to Gray Magician's status for the Kentucky Derby will be finalized.
To see video of Gray Magician's workout, click on this link:
Although the vast majority of owners across the globe would run in the Derby no matter what if they were fortunate enough to qualify a colt, that is not Eclipse's M.O. and Gray Magician will only show up beneath the Twin Spires if Eclipse and Peter Miller have conviction that his gun is loaded.