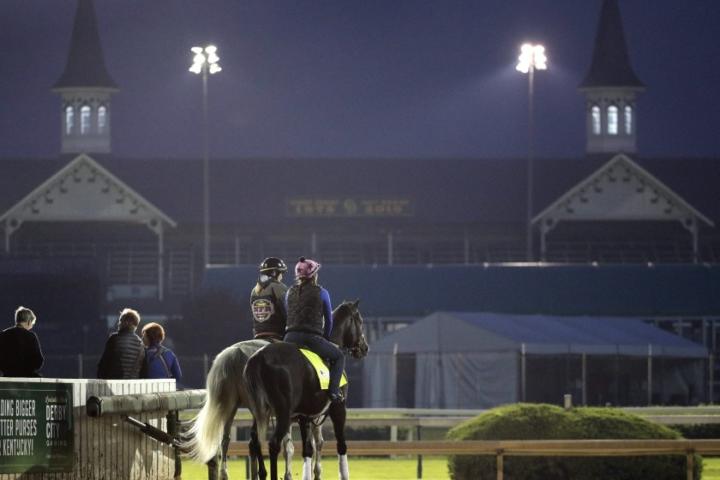 Column: Owners of Kentucky Derby long shot pledge money to Chabad of Poway
By BRYCE MILLER
LOUISVILLE, Ky. — A broken-hearted community just found a horse to root for, two minutes to shake the horror and the hate and the pain of healing, a momentary pause from a harrowing storm.
When 3-year-old Kentucky Derby upstart Gray Magician loads into the gate Saturday in front of 160,000 or so at iconic Churchill Downs, there will be more on the line than a cut of the $3 million purse.
The four Jewish decision makers behind the long shot — 50-1, according to the track's morning line — plan to contribute money to the Chabad of Poway synagogue and awareness groups after a fatal shooting at the place of worship Saturday claimed the life of member Lori Gilbert-Kaye.
At the home of horse racing's biggest dreamers, add a unique, personal and heartfelt one: owners Aron Wellman, Gary Barber and Adam Wachtel and trainer Peter Miller pledge to offer a percentage of any Derby winnings, as well.