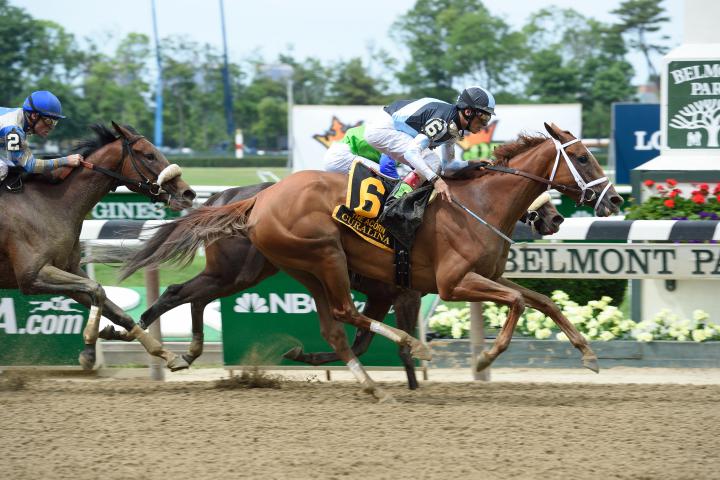 Eclipse/Dogwood "Marriage" Highlighted as Curalina Etches Name in Aiken History Books
On Sunday, March 20, Eclipse Thoroughbred Partner's Curalina was honored as the 2015 Aiken-Trained Horse of the Year. The celebration was held at the Aiken Thoroughbred Racing Hall of Fame.
Cot Campbell, President of Dogwood Stable, and Aron Wellman, President of Eclipse Thoroughbred Partners, came together in 2013 forming a joint venture agreement. Campbell, who retired from forming racing partnerships about that time, gave Wellman the opportunity to have access to the Dogwood client base. Over the past few years, numerous former Dogwood partners have become a part of the Eclipse family.
Curalina was purchased for $125,000 at the 2013 Keeneland Fall yearling sale. She was shipped to Brad Stauffer and Ron Stevens, owners of Legacy Stable in Aiken, S.C. This daughter of Curlin and out of Whatdreamsrmadeof passed through the breaking process with flying colors. In the early summer of 2014, Curalina was shipped to Todd Pletcher in New York. She made her racing debut at Saratoga in July finishing second. That fall, Curalina returned to Aiken to grow and mature. The time off benefited her well as she prepared for a busy and what turned out to be a very successful three-year-old campaign.
In 2015, Curalina won four of her seven starts while competing in Florida, Kentucky and New York. At Belmont Park, she won the Grade I Acorn Stakes and in July, Curalina was victorious in the Grade I Coaching Club American Oaks at Saratoga.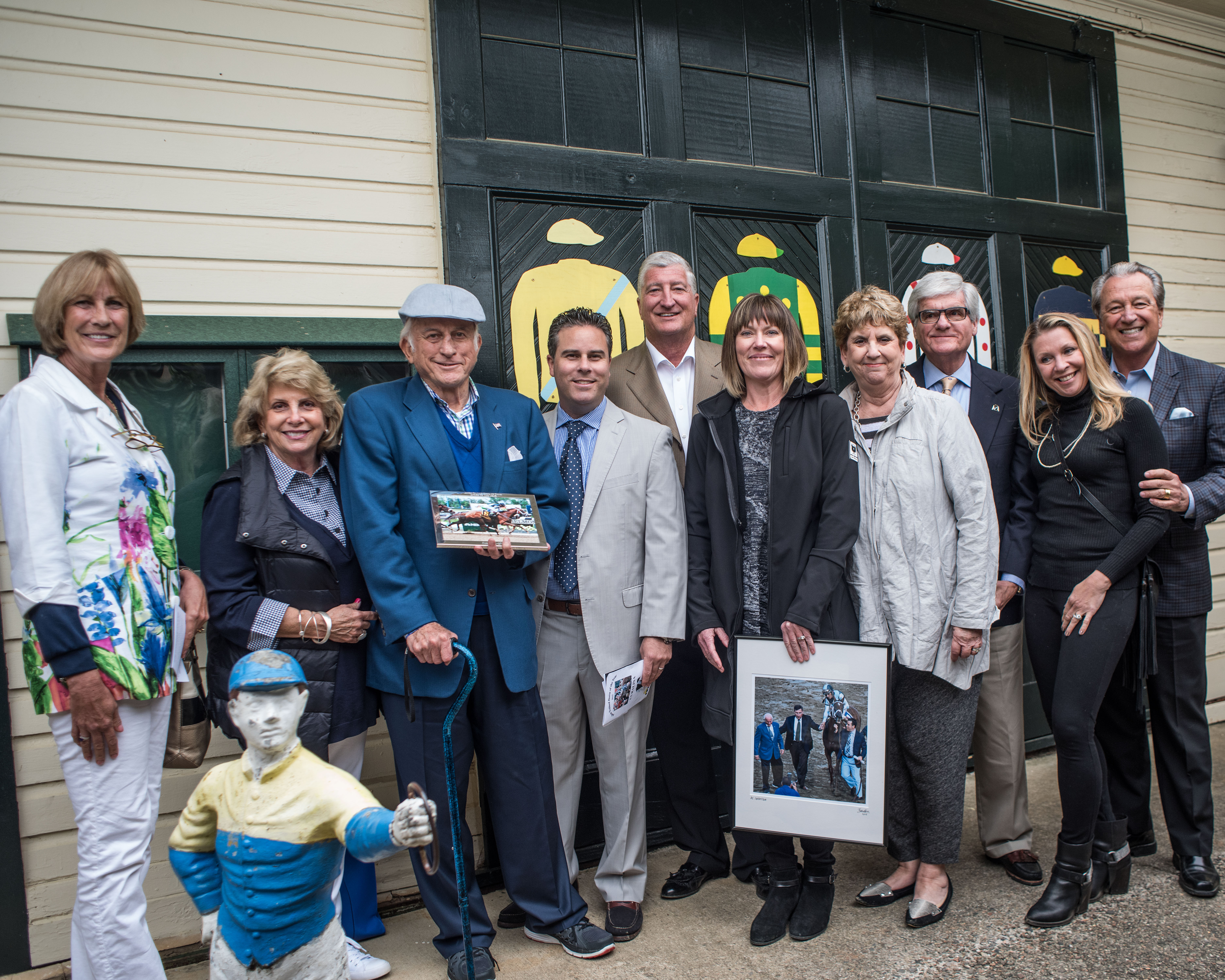 While introducing Wellman at the ceremony, Campbell commented, "Curalina was a serious candidate to be North America's champion 3-year-old filly. She won big-time races in big-time places. Wellman responded saying, "She (Curalina) has taken us on a magical ride with some magical partners. It has been incredibly rewarding for everyone involved."
Curalina is only the second filly or mare honored as Aiken-Trained Horse of the Year. Previous recipients include two-time winners Palace Malice and Quality Road.
During her career, Curalina has four wins in eight races accumulating earnings of $1,006,800. Along with her Grade I wins, she finished second in the Grade I Beldame Stakes and third in the Grade I Alabama Stakes and Grade I Longines Breeders' Cup Distaff.
Expressing his appreciation to the Aiken team, Wellman said, "It has been, hands down, the most humbling and rewarding experience to have this association with Cot, Anne and the whole Dogwood family. Now, to have a piece of history here in Aiken with Curalina after just a few years is truly special. One thing that Brad, Ron and Gene (the filly's regular exercise rider in Aiken) have in common is this thread of really caring for a horse and riding a horse. They really put their all into it and give that extra behind just the basics."
Curalina is with Todd Pletcher in Florida preparing for her 2016 campaign.
Believe Big!