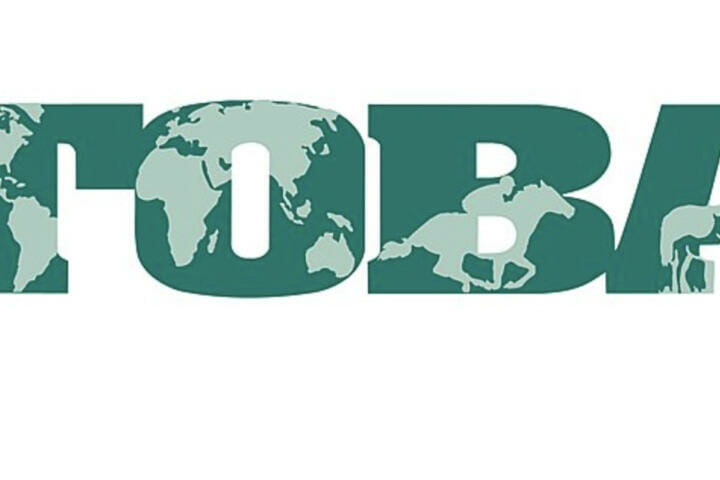 Eclipse Voted TOBA Cot Campbell Partnership of the Year for 2020
The Thoroughbred Owners and Breeders Association announced Aug. 31 that Gary Barber, Godolphin, Klaravich Stables, the partnership of Spendthrift Farm and MyRacehorse, Madaket Stables and Starlight Racing, and Three Diamonds Farm have been selected as finalists for the TOBA National Owner of the Year.
The TOBA National Owner of the Year will be announced live at the TOBA National Awards Dinner, which will be held on Saturday, Sept. 11 at Hill 'n' Dale at Xalapa in Paris, Ky.
TOBA will also honor breeders from 18 states and Canada. The National Breeder of the Year and the National Small Breeder of the Year will also be revealed at the TOBA National Awards Dinner. Samantha Siegel will be presented with the TOBA Industry Service Award and Drumette  has been named National Broodmare of the Year.
Other TOBA national award winners include Frost or Frippery , who will be honored as Claiming Crown Horse of the Year, presented by the National Horseman's Benevolent and Protective Association. Eclipse Thoroughbred Partners will receive the Cot Campbell Partnership of the Year Award.
DOGWOOD STABLE – THE ORIGINAL RACING PARTNERSHIP AND THE EVOLUTION OF ECLIPSE
The Rood & Riddle Sport Horse of the Year will go to Kaytee Mountain, owned by Susan Gallagher, and John and Leslie Malone will receive the Robert N. Clay Award, which recognizes a member of the Thoroughbred community who has made an outstanding contribution to preserving land for equine use.
"These owners, breeders, and horses exemplify the best of our sport and we are honored to be able to recognize their outstanding achievements," said Dan Metzger, president of TOBA. "Hill 'n' Dale at Xalapa will present an incredible experience for what promises to be a memorable evening."
To participate in the online auction and purchase tickets to the TOBA National Awards Dinner, visit toba.wedoauctions.com.
TOBA National Awards Dinner sponsors include Hill 'n' Dale at Xalapa, Keeneland, TVG, Stonestreet Farm, Jackson Family Wines, Breeders' Cup, NTRA Advantage and John Deere, Limestone Bank, Stoll Keenon Ogden, BloodHorse, The Jockey Club, National HBPA, Independence Bank, Flair LLC, Wildcat Moving, Pyranha, and The Horse.