Dogwood Stable – The Original Racing Partnership and the Evolution of Eclipse

Dogwood Stable (Cot Campbell) is credited with pioneering the group ownership concept in Thoroughbred racing, from a very modest beginning in 1973. Forty years later (just after winning the Belmont Stakes), for a variety of good reasons we seized the opportunity to merge our operation into a young, and rapidly blossoming blue-ribbon partnership. This was Eclipse Thoroughbred Partners.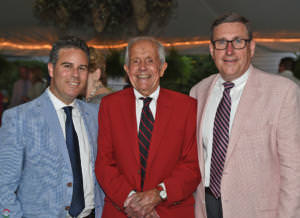 After the merger of July 2013, key Dogwood people continue with Eclipse today, most notably Jack Sadler, COO, and Bill Victor, Treasurer. Happily, Dogwood partners/clients have blended seamlessly into the Eclipse fold, and have enjoyed above-average success.
Eclipse Thoroughbred Partners is owned and guided by two men: Aron Wellman, a Californian and one of the most astute horsemen on the international racing scene; and Brian Spearman, a Saratogian and a former Senior Vice President at PepsiCo.
Partnerships are today the backbone of Thoroughbred racing. And, none can surpass the accomplishments of Eclipse. Incredibly, in 2016 this outfit ranked 11th among all American owners in money won ($3.3 million), with a winning strike rate of 23%. This, after only five years of total existence.
Dogwood is proud of its own role and place in the sport and industry of Thoroughbred horse racing, and grateful for the recognition we have received. Our legacy is now in the hands of Eclipse Thoroughbred Partners. How gratifying that is.
Sincerely,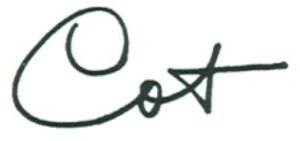 W. Cothran Campbell