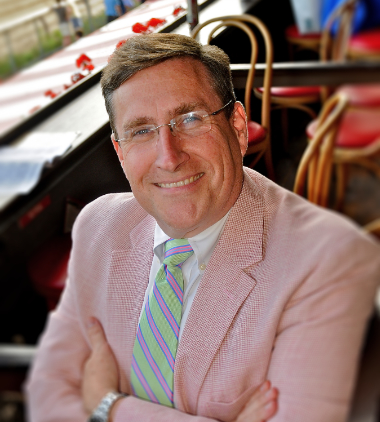 Brian Spearman has been a racing fan since his childhood days growing up in Saratoga Springs, New York. As a young man, Spearman would attend the Saratoga races by day with his family, and at night, visit his dad who worked evenings during the meet as a Pinkerton security guard. In high school, he saw the likes of Alydar's Travers win in 1978 and General Assembly's record setting 2:00:00 1 1/4-miles run in 1979.
The subsequent seeds of his passion for the game were planted when he worked at the historic Saratoga Race Course during the summer of his college years. During college, Spearman and his friends also frequented Churchill Downs, Pimlico and Belmont, in addition to Saratoga, to watch the Classics in person as often as they could.
While all of these early experiences hooked Spearman on horse racing, a career at PepsiCo that had him on the move and raising a family prevented him from being more actively involved in the industry.
Spearman spent years applying himself to various aspects of racing, but was first introduced to racehorse ownership through his involvement with Cot Campbell and Dogwood Stables. It was through the Dogwood/Eclipse merger that Spearman and Aron Wellman struck up a friendship that led to his accelerated involvement in Eclipse, ultimately leading to Spearman becoming a partner in Eclipse and serving as the Chairman of the company.
In 2016, Spearman retired from PepsiCo after 32 years.
More recently, Spearman's retirement from PepsiCo has allowed him to focus on his support of solidifying Eclipse's status as the premiere racing partnership in the country and working towards consistently improving and innovating Eclipse Thoroughbred Partners.
In addition to serving as the Chairman of Eclipse, Spearman also serves as Chairman of the Board of Saratoga War Horse, a not-for-profit organization that serves U.S. Military Veterans struggling to adjust to life after military service by way of a unique, interactive experience with off-the-track Thoroughbreds.
Contact Brian at: brian@eclipsetbpartners.com