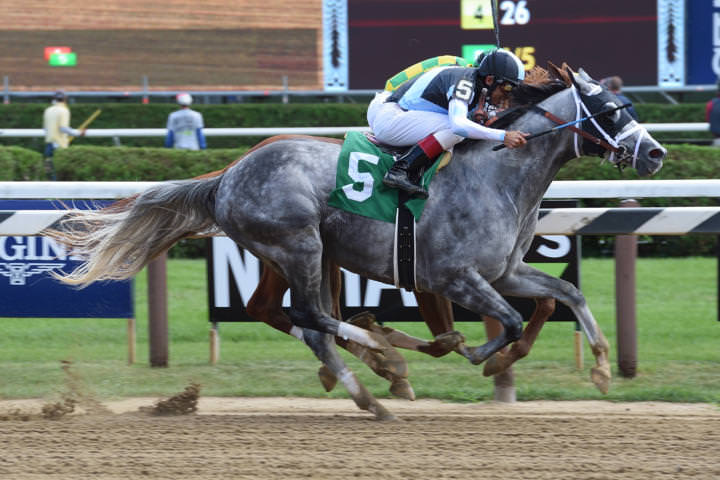 Total Eclipse: Believe Big!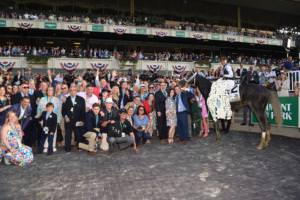 This upcoming weekend of racing exemplifies why people join Eclipse Thoroughbred Partners racing partnerships.
Just 6 years ago, the Eclipse stable was launched with the mission of providing its' racing partners with access to top caliber equine athletes capable of allowing partners to experience the thrill of a paddock festivity and pageantry, racing on the big stage and celebrating in the winners' circle in the most historic and prestigious races at the most esteemed racing venues.
Now in the double-digits for Grade 1 wins and with a Classic victory under its' belt, not to mention dozens of Graded Stakes and Listed Stakes scores, Eclipse is again loaded for bear with the whole world watching during one of the most important Saturday's on the annual racing calendar.
The team mantra: Believe Big! will be on full display throughout the weekend, with a modest event serving as an appetizer at Laurel this afternoon with Via Frattina, but in particular on Super Saturday at Belmont Park where the baby blue and black and a strong contingent of racing partners on hand to enjoy the show, along with trainer Todd Pletcher, has a star-studded cast of 5 and possibly 6 runners set to represent the fledgling stable. In the wake of a gut-wrenching beat last Sunday afternoon when Solid got tagged right on the wire at Belmont Park, Eclipse is adopting a "take no prisoners" approach to Breeders' Cup preview day at Big Sandy.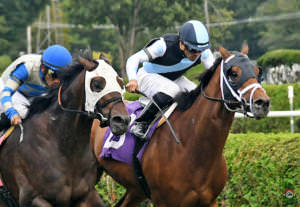 Caribbean will set the tone for the squad in a Starter Allowance going long on the sod with a juicy $55,000 pot. This son of Harlan's Holiday was nothing short of sensational when inhaling a large field in seemingly the blink of an eye en route to a stylish score 3 weeks ago on Long Island and he looks live as can be to post back-to-back wins with Luis Saez up for Todd Pletcher.
A race later, Montauk makes his much-anticipated debut for an Eclipse partnership that includes Twin Creeks, Bridlewood Farm and Robert LaPenta. This fancily-bred son of Medaglia d'Oro out of the brilliant mare, Indian Vale, has trained like he could be a special colt and the time has come for him to prove it on the playing field during game time. Montauk faces a deep field comprised of nothing but blue chip prospects and he's parked on the far outside in post 12 of 12 going 7 panels, so the obstacles and challenges are noted, but he is acting like the real thing and is all set to make a statement with John Velazquez in the tack for Pletcher.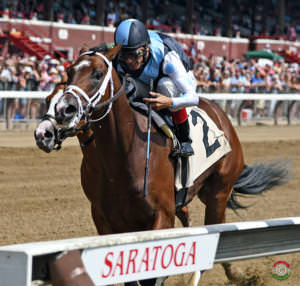 The Eclipse brethren will get a race intermission before the action revs up again when Hazit competes in the Grade 1, $500,000 Champagne. Tabbed a "TDN Rising Star" for his smashing debut score at Saratoga, this royally-bred son of War Front has excelled in his training since his unveiling and will be led over with confidence for this important Grade 1 test. Hazit caught the eye of some of the sharpest players in the game with his impressive performance at The Spa and Eclipse was honored to secure a deal with famed Coolmore to join the Hazit partnership. The Coolmore team and principals have put a considerable amount of faith in this promising individual and Eclipse very much looks forward to delivering the goods to the original Eclipse partners who put their faith in Hazit from the get-go and to the Coolmore crew. Velazquez gets a leg up from Pletcher going a 1-turn mile.
The big money opportunities keep on rolling when Hieroglyphics essays the Grade 3, $500,000 Hill Prince going 9 poles on the lawn. The Pioneerof The Nile colt has made remarkable progress this season since being transformed into a turf specialist, highlighted by a scintillating swoosh to glory in the $100,000 Better Talk Now Stakes at Saratoga. Hieroglyphics is white-hot and on top of his game, so he gets the acid test in this massive-purse fixture with Velazquez and Pletcher again teaming up.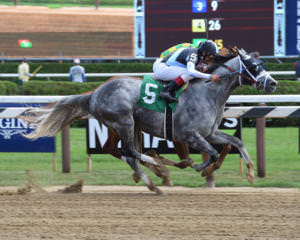 The grand finale of what might be a monumental day for the Eclipse faithful comes in the Grade 1, $750,000 Jockey Club Gold Cup when Destin returns to the site of his agonizing nose defeat in last year's Belmont Stakes. Destin has long touted himself as a Grade 1 caliber player and he will have an outsider's look at conquering the top of the mountain in this historic fixture. Luis Saez will don the lime and chocolate Twin Creeks colors and Pletcher tightens the girth.
As if the New York quintet isn't enough action, the Eclipse team will have dessert on Saturday night in So Cal when Lady Valeur laces 'em up for the $70,000 Swingtime Stakes at Santa Anita. Thrice a Listed Stakes winner and now with a bankroll just shy of $300-large, Lady Valeur faces a Grade 1 quality cast of fillies and mares in this Listed event and has the pleasure of toting 126 pounds, but she's a sturdy, honest, classy filly who is capable on her best day. Paddy Gallagher turns the reins over to Drayden Van Dyke to polish off the 6-pack for the baby blue and black on Saturday night.
On Sunday, Eclipse has a pair of runners, both well-spotted and well-intended.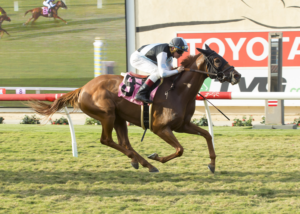 Paddy Gallagher and Van Dyke will team up again for the upstart Cal-Bred filly, Speakers. Speakers had been threatening to find the right frequency in her initial 3 trips to post and finally nailed the tune with a rousing victory at Del Mar last month. The daughter of Unusual Heat has a wicked turn of foot and while she's making the toughest leap out of the Maiden ranks and into the land of winners, this spitfire gal looks to be hitting on all cylinders and ready for a biggie.
In Kentucky, the Irish-import, Shahroze, is prepared to make his stateside debut for Eclipse and Sol Kumin's nom du corse, Head of Plains Partners. Shahroze was acquired with summertime aspirations designed, but he was a bit slower to come around than anticipated and now is unveiled during the fall stand at Keeneland for Graham Motion. The Shahroze outing will be a full-fledged international affair as the Irish import will be saddled by an English trainer and ridden by Frenchman, Julien Leparoux. Shahroze will likely require a race or 2 to find his best stride on American soil, but should make a respectable account of himself in the Blue Grass.
Off the playing field, Eclipse has always made a concerted effort to consistently give back to several industry-related charities and to support general charitable causes when appropriate opportunities arise. This coming weekend, Eclipse and all of the partners involved in the 8 runners slated to compete have made a pledge of 5% of the gross earnings of each horse who earns purse money this weekend to the racetrack, farm and jockey school workers in Puerto Rico.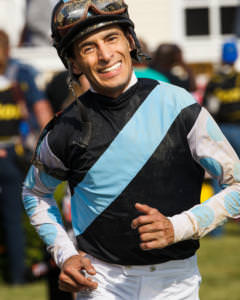 Hall of Fame jockey, key member of the Eclipse team and a friend to all, John Velazquez, a native of Puerto Rico, has agreed to join Eclipse to support this important cause. Velazquez still has the majority of his family in Puerto Rico and he is supremely in tune with the reality of the situation transpiring in Puerto Rico in the aftermath of the unfortunate natural disaster which has wiped out the island. When Eclipse approached John questioning how the stable and its' partners may contribute and help, he jumped at the idea and stressed that while the horses in Puerto Rico do require food and supplies, even more important is the attention needed for the people who work at the racetrack, local farms and at the famous jockey school.
"Fortunately, the horses have been delivered ample food and supplies for the time being," Velazquez said. "Now, my mission is to turn the focus to the workers who devote their lives to the horses and who have been overlooked at receiving aide. If the people aren't fed, nourished and housed and have access to supplies, the horses will not be taken care of! So, we must turn some focus to these people who are essentially stranded without resources. Every penny we raise will be devoted specifically to these wonderful people who are in desperate need of our help. Between myself and Eclipse I hope we can raise real money and hopefully others will see what we're doing and contribute as well."
Eclipse has agreed to match all pledges and donations up to $10,000.
If you would like to participate or want to learn more information about supporting this cause, please feel free to reach out to anyone on the Eclipse staff.
We appreciate your support and thank you in advance fro your generosity!
Believe Big!