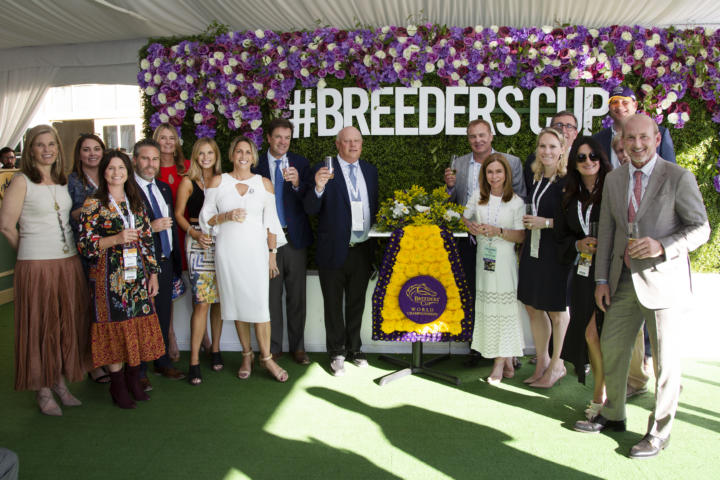 Total Eclipse: 2019 Top 10 & 2020 Vision
The calendar has turned to 2020, but we'd be remiss if we didn't take a look back on the year that was 2019 for the Eclipse stable.
While there are always transition periods, rebuilding phases with the retirement of stable stars and attrition associated with the operation of any major stable, 2019 was another strong one, if not another banner season for the baby blue and black.
Since the company's launch in late 2011, Eclipse has established itself as a perennial leader in the public partnership space in every meaningful statistical category and 2019 was no different, as the squad racked up 41 total wins, good for a solid 18% win clip and tacked on another 44 seconds and 32 thirds from 229 starters, which equates to a 51% in-the-money rate.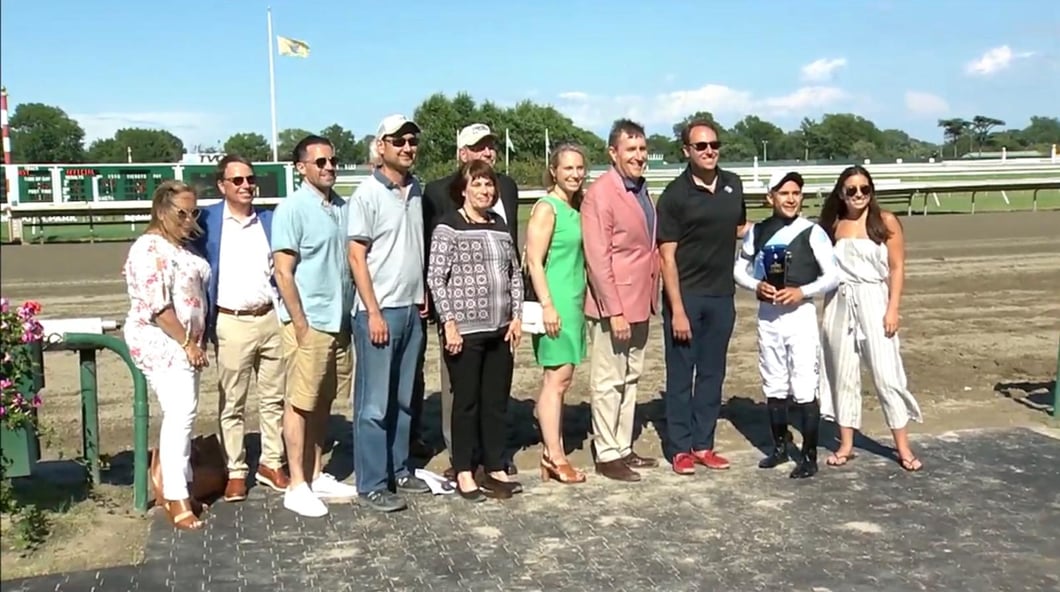 The stable topped the Stakes standings among all partnerships by winning 10 Black Type races, including a pair of Grade 1's, and placed in another 21 high level events while in the process topping the charts in overall earnings by seeing runners bank $3,924,572 (oh so close to getting to that $4 million mark!) with a $17,136 average earnings per start.

Eclipse always understands that horse racing is "the ultimate what have you done for me lately?" game, so to be able to deliver top caliber results for our partners and to keep identifying the "big horses" year in and year out on a consistent basis, is a legitimate source of pride and drive for the Eclipse team.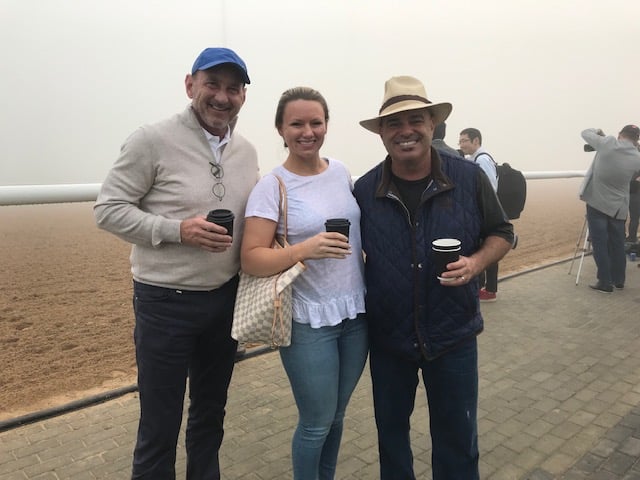 One area where the roster continues to be particularly adept at was with the babies, as Eclipse won 8 races with 5 individual 2 year-olds and was represented by Sharing's victory in the Breeders' Cup (below).  Sharing's win was monumental, but it was also significant in that it marked the 6th time since 2011 that Eclipse has sent out a juvenile to hit the frame in a Breeders' Cup fixture.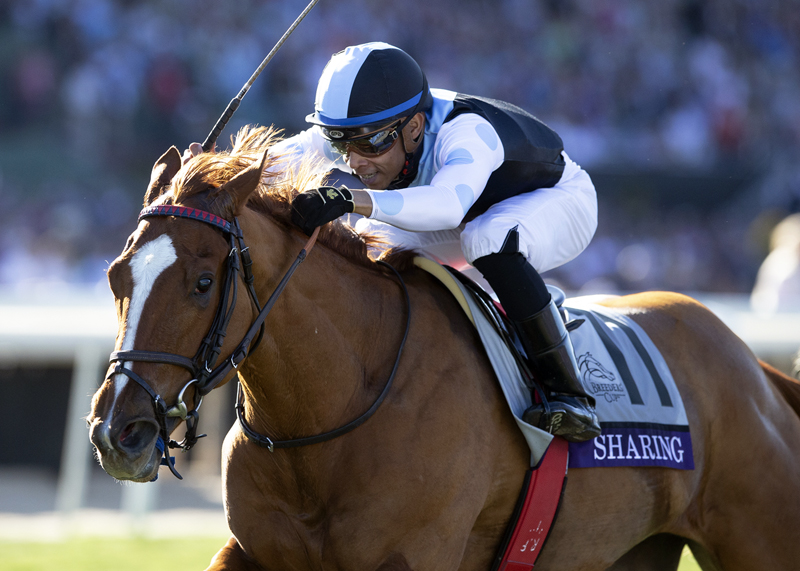 The strength of the 2019 Freshman class certainly allows for supreme optimism as they become Sophs and the Classic dream lives on for several prime-time youngsters on the roster, including Independence Hall (below) and a few others for the Derby and Blame Debbie and Sharing, et al for the Oaks.  The improved depth in the Sophomore class along with the passing of the torch to the newly turned Freshman symbolize Eclipse's constant mission of trying to improve scouting and developmental methods.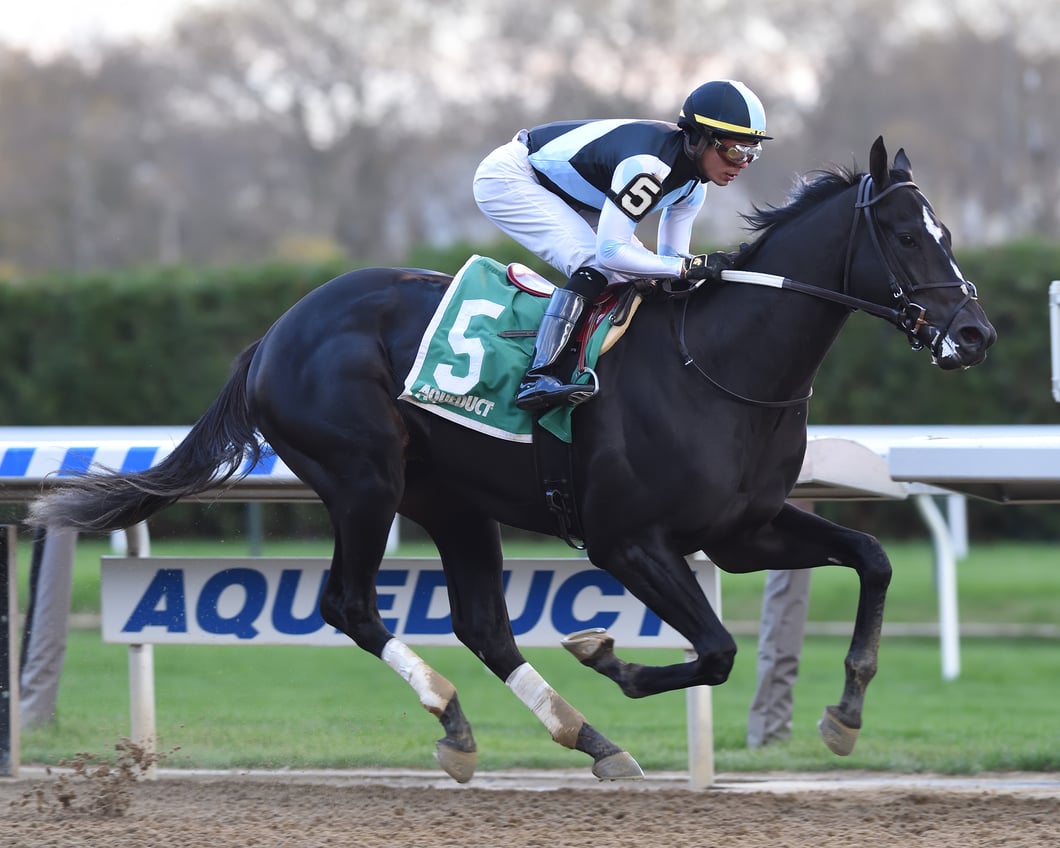 Eclipse is never an operation to rest on laurels and we remain hungrier than ever to deliver the 1st class results on and off the racetrack that our partners desire and deserve. 
So, without further ado, here's the Top 10 Highlights of the 2019 season:

10.  Absorb (above) may not be a household name on a national scale, but for the partners who own this Buckeye-Bred daughter of Orb, it was pretty cool to see her launch her career with a natural hat trick, as she reeled off 3 wins by open daylight within a 2 month time span.  Absorb may have soaked up her 15 minutes of fame too soon for her own good, but it was a heck of a run she strung together!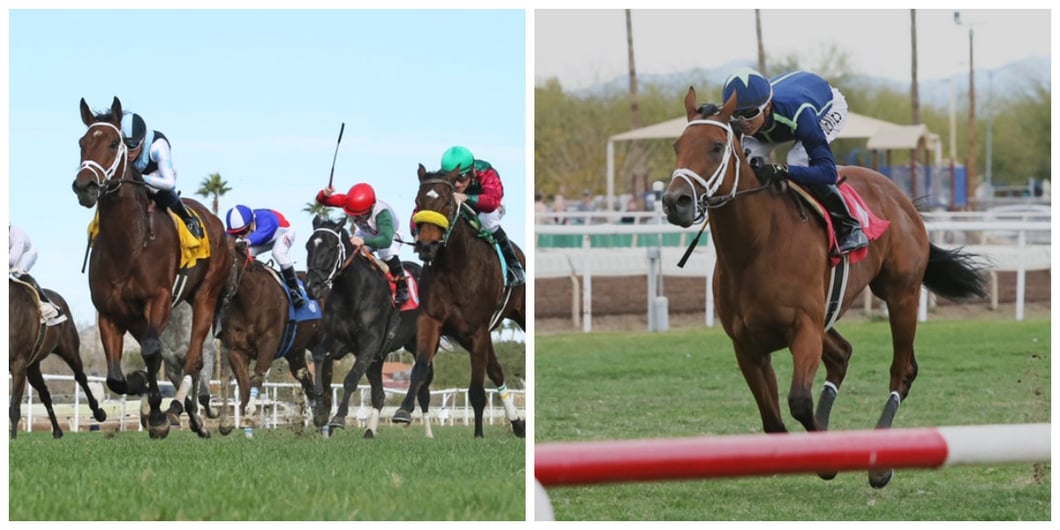 9.  Again, this may not have been a day which captured national attention like some of Eclipse's blockbuster wins on the year, but it was a whole lot of fun to sweep the 2 main Stakes races conducted at Turf Paradise on a single card in 2019 when Impasse (above, left) and Ohio (above, right) invaded Phoenix from So Cal for Michael McCarthy and stole the show, returning home with all the hardware in the Glendale Handicap and the Cotton Fitzsimmons Stakes, respectively.  It was also a breakout day for jockey Ruben Fuentes, who piloted both winners for the baby blue and black.  Impasse was an unorthodox purchase late in her career off of D. Wayne Lukas and was immediately bred to Into Mischief before ringing the bell to the tune of $385,000 at Keeneland November.  Ohio, of course, subsequently went down in the claiming Hall of Fame for turning his Fitzsimmons score into a G1.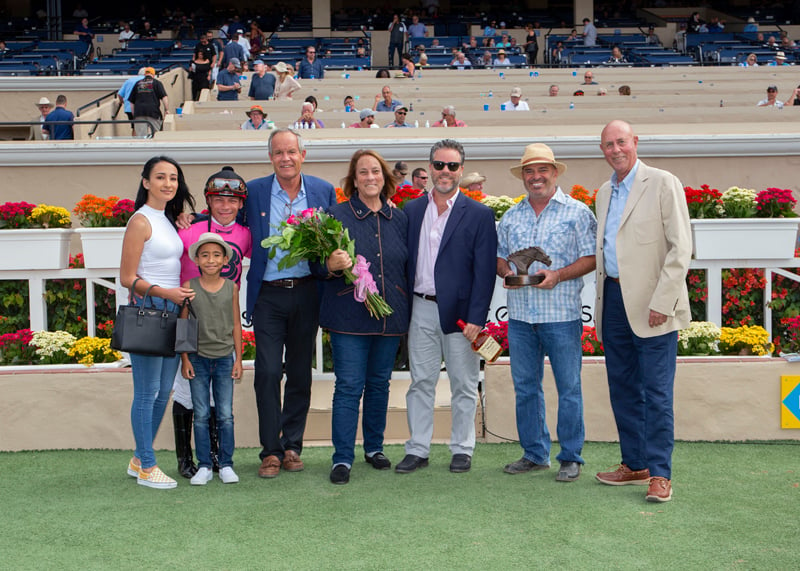 8.  Bulletproof One's (above and below) dominant win in the $100,000 CTBA Stakes at Del Mar was one of the finest displays of sheer speed a 2 year-old has ever exhibited while representing the Eclipse stable.  Acquired privately just a few weeks prior to her Stakes romp "Where The Turf Meets The Surf," Bulletproof One was 1 of 2 Stakes winners campaigned in 2019 in partnership with Gary Barber, who has received a nomination for an Eclipse Award for top owner in North America, an honor Eclipse is proud to have played a role in along the way.  After her CTBA triumph, Bulletproof One came within a nostril of beating the boys in the Speakeasy Stakes, a "Win & You're In Fixture" for the Breeders' Cup Juvenile Turf Sprint.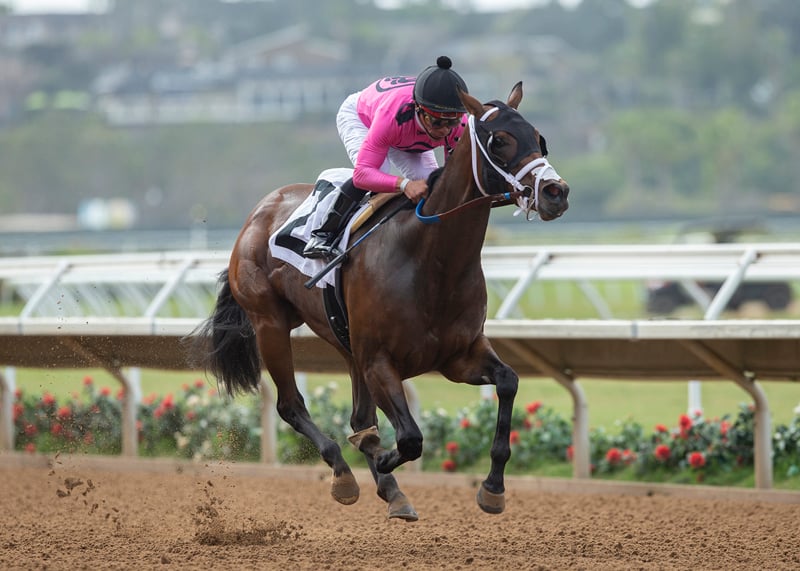 7.  Valiance (below) was a $650,000 yearling purchase at Fasig-Tipton Saratoga and the regally bred daughter of Tapit, who boasts a G1-winning 1st dam and a G1-winning 2nd dam, was flawless in her initial 3 trips to post, streaking to victory in a MSW at Gulfstream and then dominating an Allowance at Monmouth before powering home on top in the Opening Verse Stakes by the shore in June.  The trifecta was super, but to punch home a Black Type win sent Valiance's value into a stratosphere reserved for only the most elite of fillies, serving as another reminder that when Eclipse extends beyond $500,000 to purchase a horse, the squad has a history of operating with sniper-like precision and delivering the goods.  Valiance is not too far away from rejoining Todd Pletcher and the gorgeous gray goddess is expected to make major noise in 2020.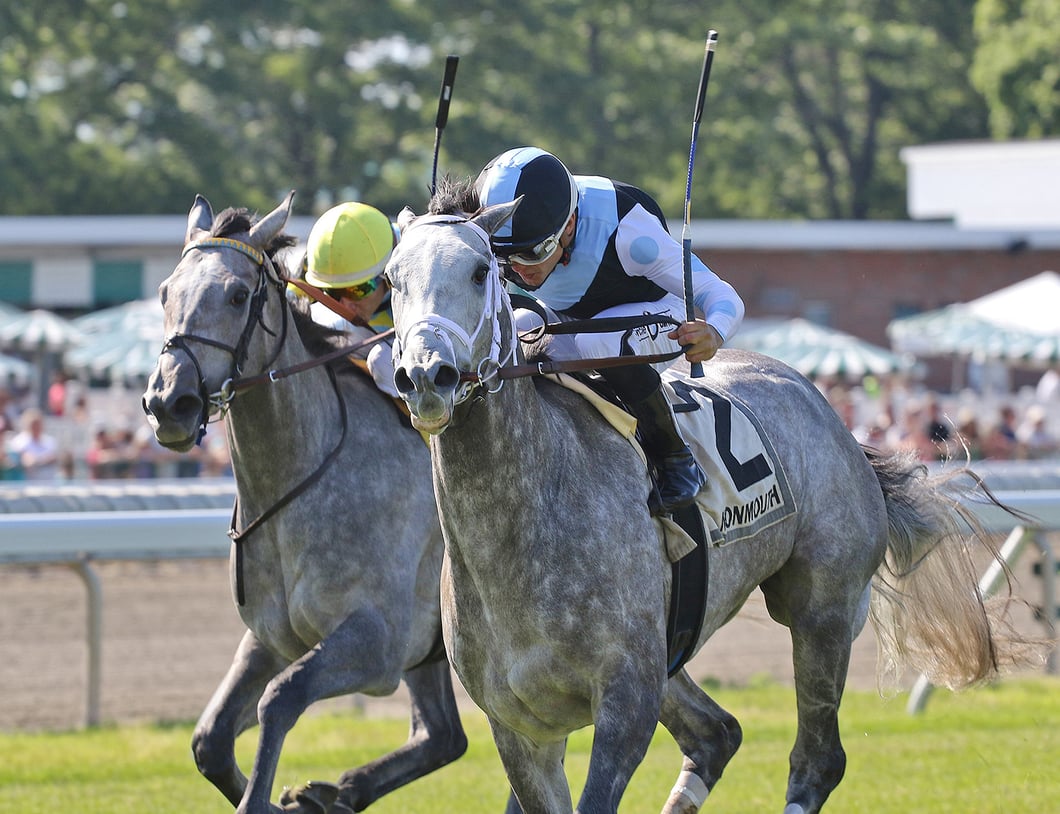 6.  It's hard to imagine that a colt who earned in excess of $800,000 in 2019 is only #6 on the Top 10 list, but that's where Gray Magician (below) lands and he does so with nothing but pure respect for the campaign he put together.  Plucked privately by Eclipse out of a quiet 3rd sprinting at Del Mar in the summer of his 2 year-old season, Gray Magician took his partners on a magic carpet ride in 2019, registering wins in Kentucky, including the Ellis Park Derby and a participation ribbon in the Kentucky Derby.  But his real damage was done with a global trip to Dubai where he came within a head of winning the $2.5 million UAE Derby and his Road Warrior moniker only accentuated from there with a 2nd in the Indiana Derby and the Smarty Jones in Pennsylvania.  Even though he habitually washes out worse than any horse Eclipse has ever owned, Gray Magician is one seriously cool dude and he's poised for another money run season, which should see him surpass the $1 million earnings plateau.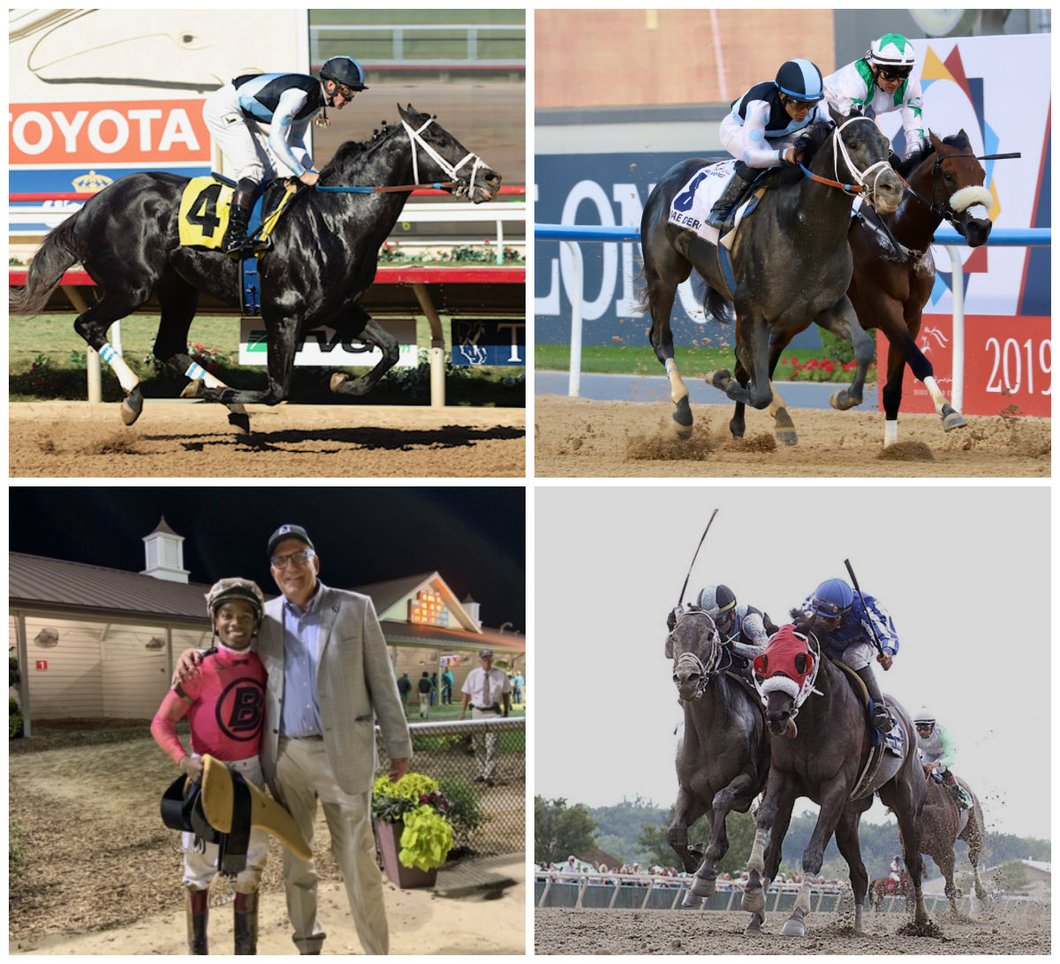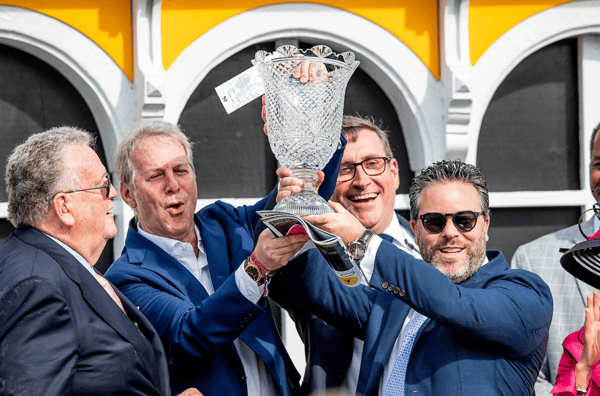 5.  Point of Honor (below) had a spectacular season in 2019 after being privately purchased off of just a debut win in an off-the-turf heat late in her 2 year-old year.  She won the Suncoast Stakes in her Eclipse unveiling at Tampa in February, but the highlight came when she handed the stable it's 2nd Black-Eyed Susan trophy at Pimlico in May.  Another filly with royal blood running through her veins, the daughter of Curlin enhanced her residual value immensely by adding to her Stakes and prestigious G2-win with G1-placings in Saratoga's premiere 3 year-old filly races, the Coaching Club American Oaks and the Alabama.  Point of Honor joined the likes of Eclipse franchise fillies In Lingerie and Curalina as one of the top dirt 3 year-old fillies of her generation and she's on the comeback for George Weaver, seeking to establish herself as a prime-time older filly & mare in 2020.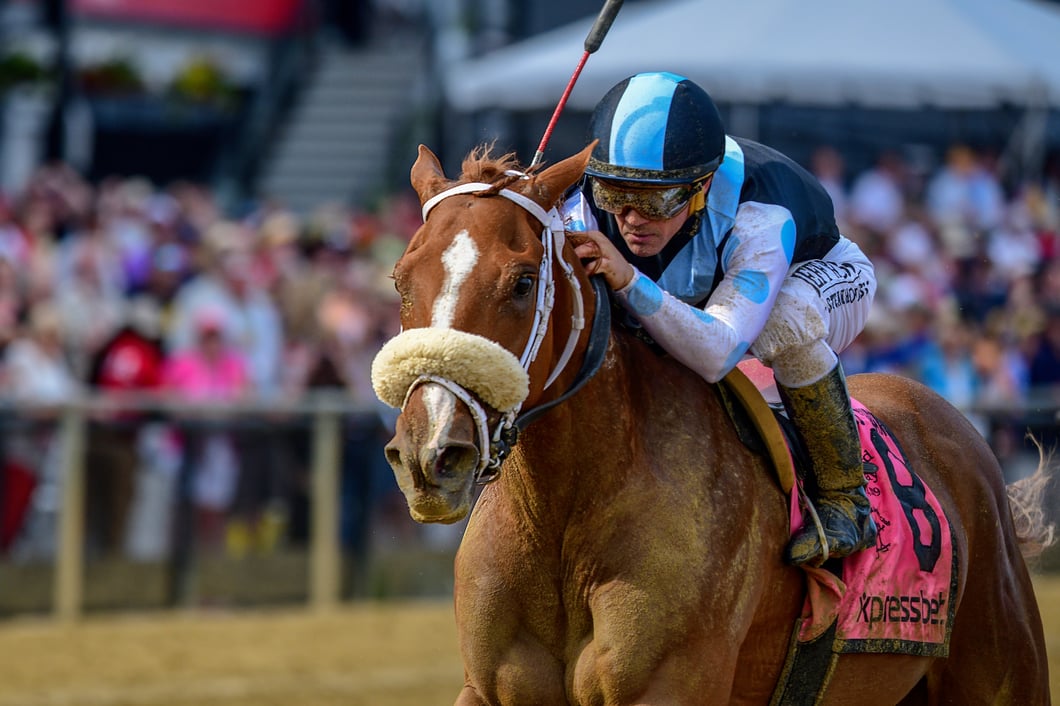 4.  It's almost unfair to have a Grade 1 win positioned as a #4 highlight, but the elder statesman of the stable, Ohio (below), won't mind.  He leads by example on the gridiron and is just happy to go out, do his job and please and let the younger studs in the Eclipse stable get the headlines.  But, he earned major props in his own right when he got his nose down right on the line in the Grade 1, $400,000 Frank E. Kilroe Mile at Santa Anita in April.  Ohio still ranks as the only horse to ever be claimed by Eclipse and for him to transition into a Grade 1 hero under the tutelage of Michael McCarthy was an immeasurably gratifying experience.  Now 9 years-old, Ohio is still drinking from the Fountain of Youth and treks to Arizona tomorrow to spring into action in 2020, seeking a defense of his crown in the Cotton Fitzsimmons.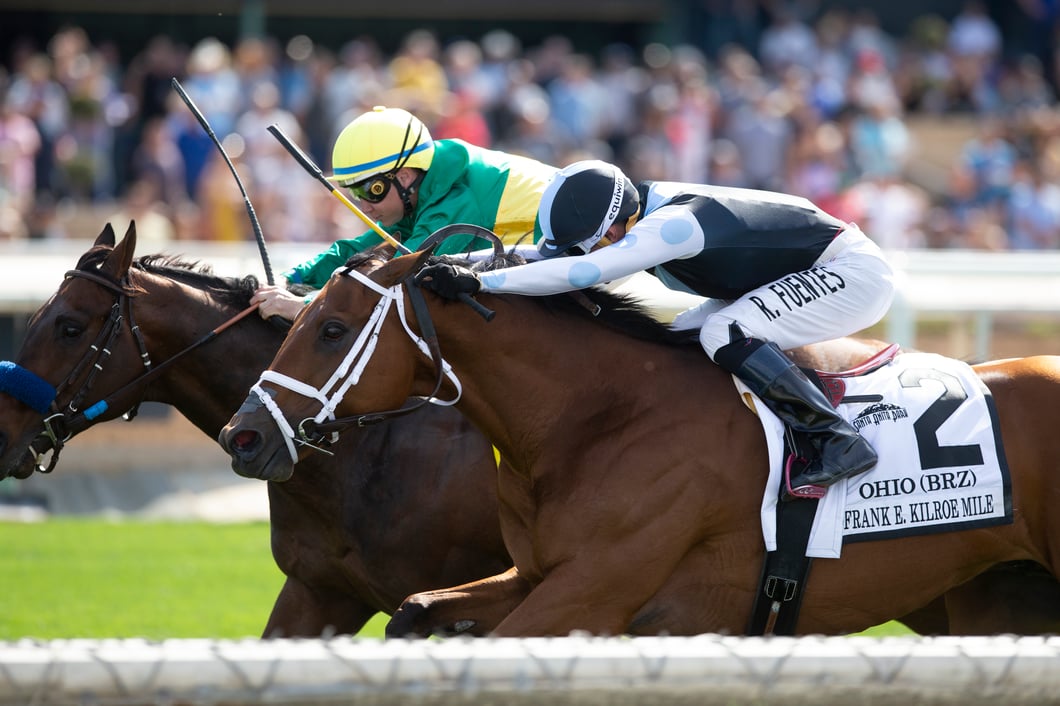 3.  Independence Hall (below) delivered one of the most jaw-dropping performances ever to be produced by an Eclipse color-bearer when he motored home 12+ lengths to the good of his rivals in the Grade 3, $150,000 Nashua at Aqueduct in November.  Another bold Eclipse purchase off just a debut win at a relatively obscure venue, Independence Hall thrust himself into Kentucky Derby discussions by virtue of this logic-defying display of raw speed and supreme talent, not to mention the gaudy 101 Beyer he earned in the process, making him the only 2 year-old in 2019 to register a triple-digit figure.  Independence Hall has since validated his Nashua victory with a monster win in the Jerome on New Year's Day, a sign that this beast of an animal and potentially special specimen provided a set-the-tone for the year type performance for the stable and for himself as a sign of things to come.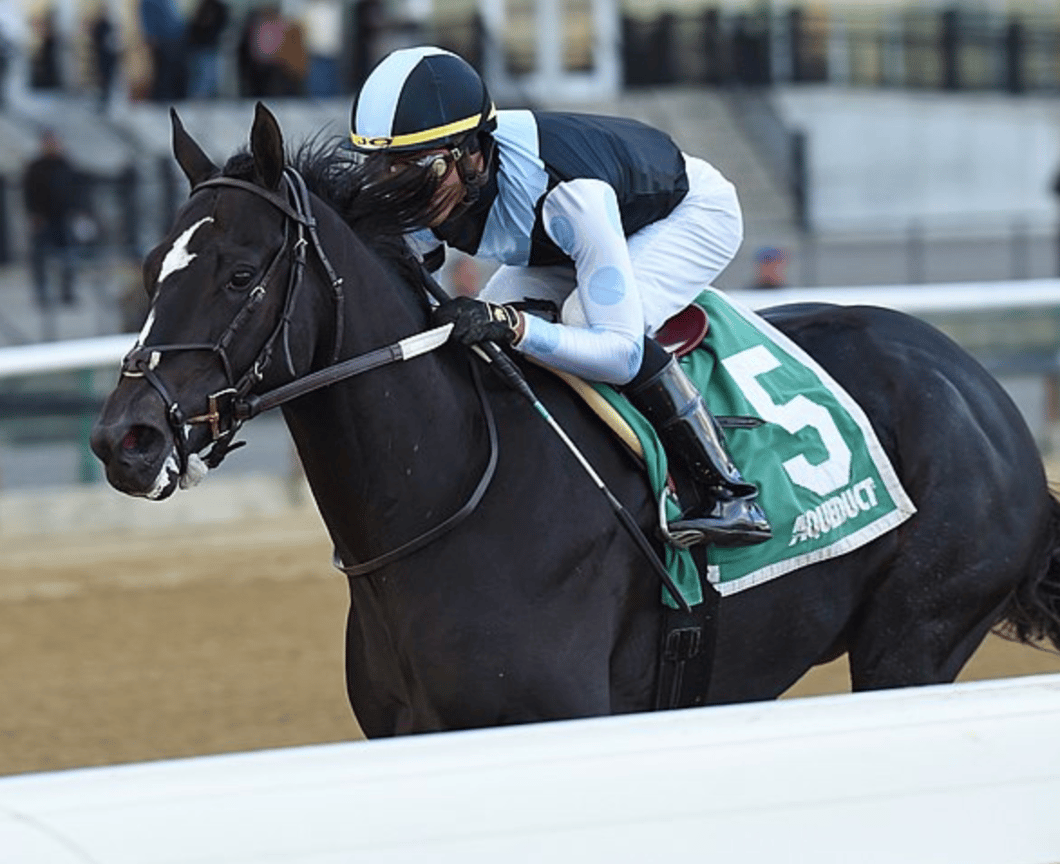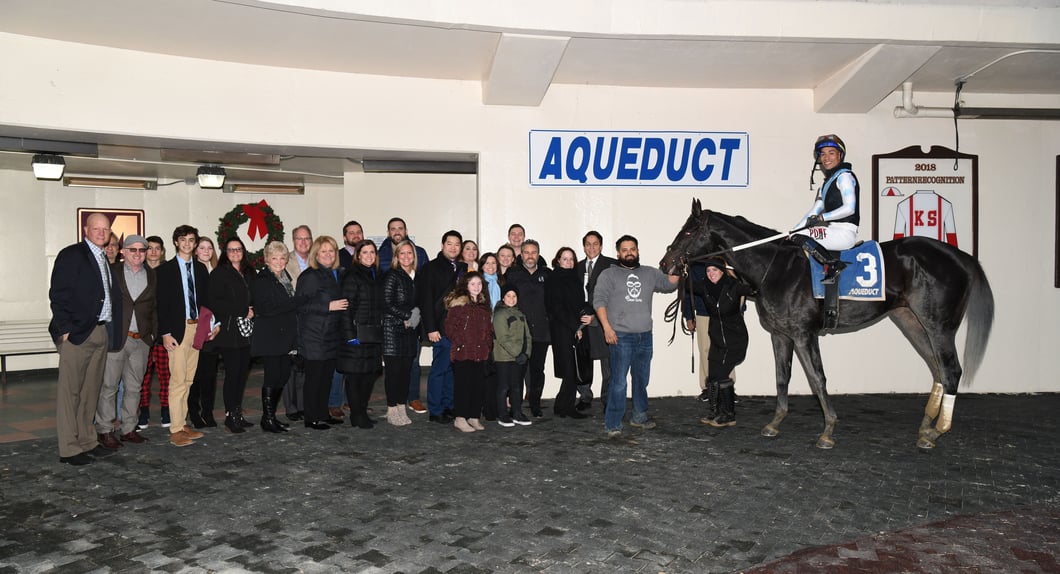 2.  Sharing (below) was absolutely brilliant in providing Eclipse with the stable's 1st ever Breeders' Cup trophy when she provided a rarely seen turn of foot to blast by an elite group of internationally esteemed fillies in the Grade 1, $1 million BC Juvenile Fillies Turf.  Yet another filly bred in the purple who was identified as a yearling at Fasig-Tipton Saratoga for what now looks like a steal at $350,000, Sharing got beat a head on debut at The Spa when much best and then earned TDN "Rising Star" status on the dirt in upstate NY and proceeded to punch her ticket to the BC with a rousing win in the $200k Selima.  After several close calls and a handful of in the frame finishes in Championship events, Sharing delivered the ultimate with her win in the Breeders' Cup, a tremendous thrill and honor and an accolade which will always be revered in Eclipse history.  To join Graham Motion and Gainesway Farm in the achievement and for it to translate into an Eclipse Award nomination is the icing on top of the cake and hopefully 2019 was just the beginning of the history Sharing is destined to make in 2020 and beyond.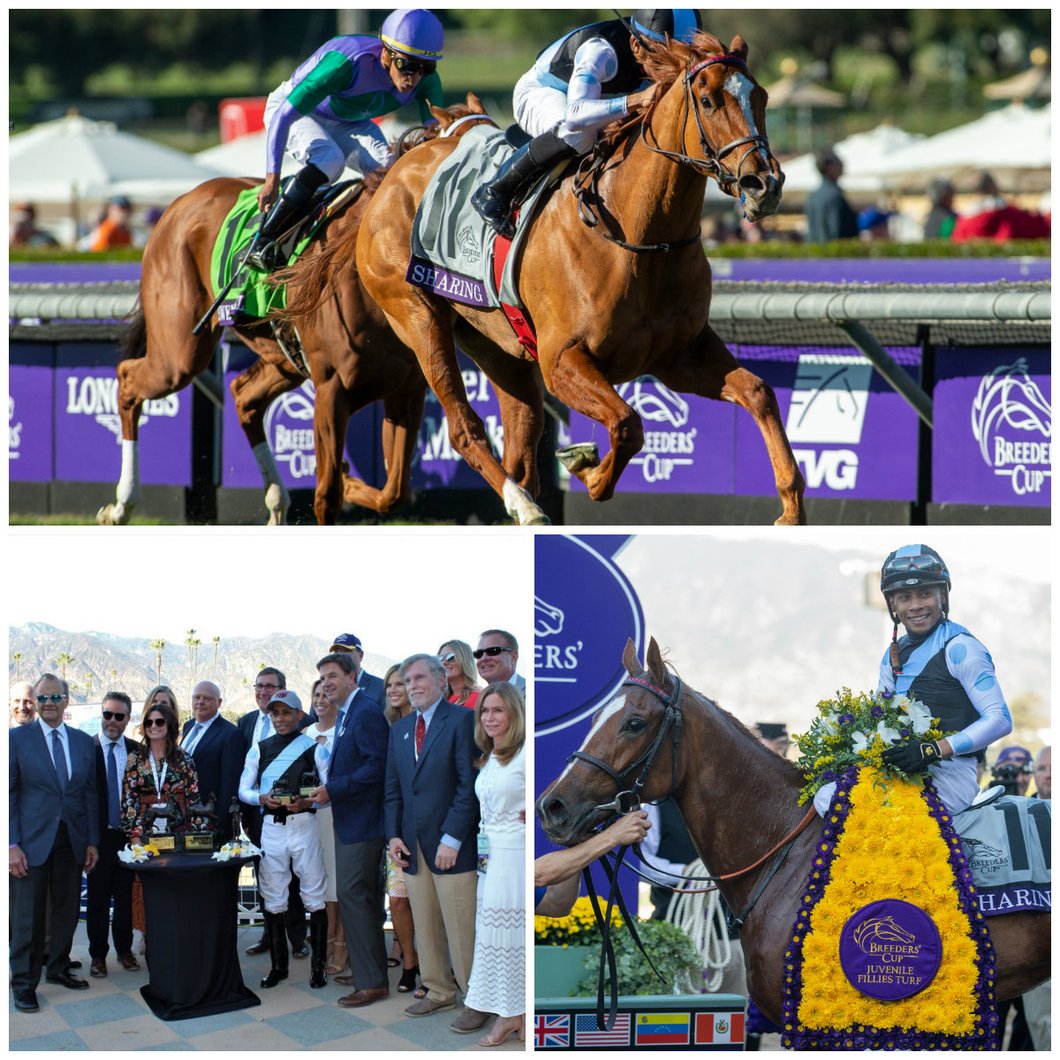 1. Health & Safety.  At the core of everything Eclipse stands for is pure horsemanship and a totally devoted appreciation for the equine athletes who are the heart of the Eclipse program. Therefore, the #1 highlight of the 2019 season is the fact that each and every one of the 229 horses and jockeys that Eclipse sent out onto the racetrack to compete in a race came home safe.  Inevitably, the stable is frequently experiencing injuries to equine members of the roster during training or in other unfortunate ways, some minor, some crushing.  This comes with the territory and Eclipse exercises every ounce of skill and effort to minimize this risk.  We also recognize and appreciate the risk taken by horse and jockey every time they go to battle and this is something Eclipse never takes for granted and we take extreme pride in the care, attention and horsemanship that goes into every member of the stable.  It is our wish that this can be our #1 highlight every single year.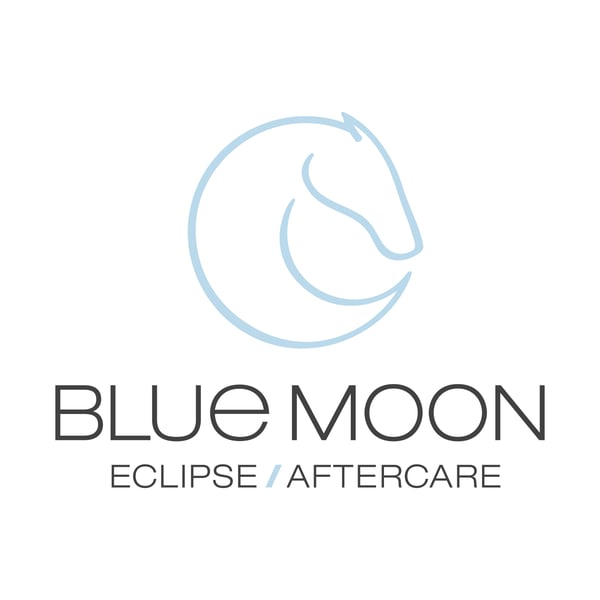 In that vein, Eclipse has been very proud of the progress that has been made with the Blue Moon Aftercare Program, which was founded in 2018. In just its second year of full operation, Blue Moon funding contributed to several noble "rescue" missions and charitable initiatives, including the claim of prior Eclipse Stakes winner, Squadron (below, left), who is now learning a secondary career through the New Vocations program; the rescue of former Eclipse multiple winner, Whisk (below, right), who was discovered to be in need of help in Washington State; the sponsorship of the annual CARMA hoedown at Del Mar; Ride On at Santa Anita and the upcoming Grand-Prix Eventing at Bruce's Field in Aiken, SC. Funds were also judiciously directed towards the rehab and retraining for several retirees off the track who have since been comfortably and safely rehomed. We plan to expand this program in 2020.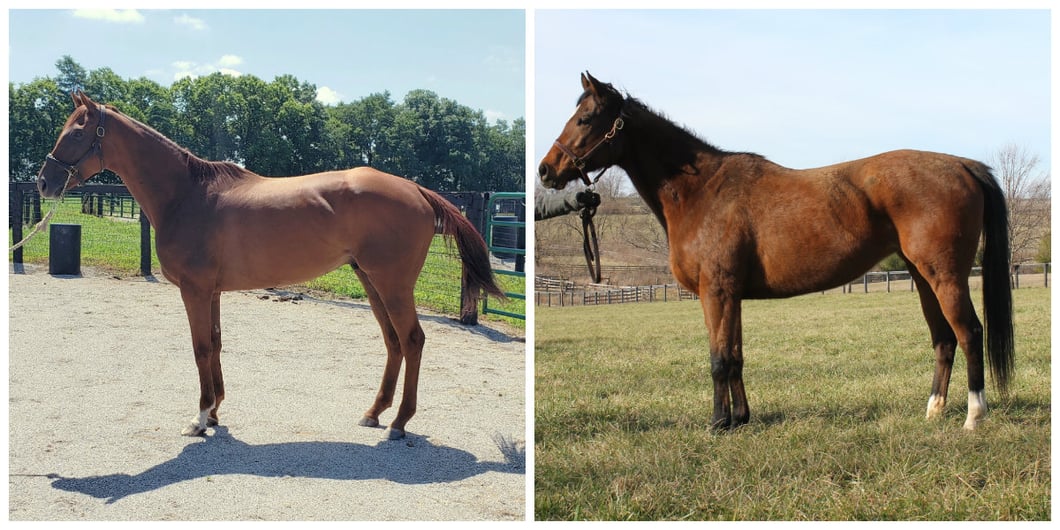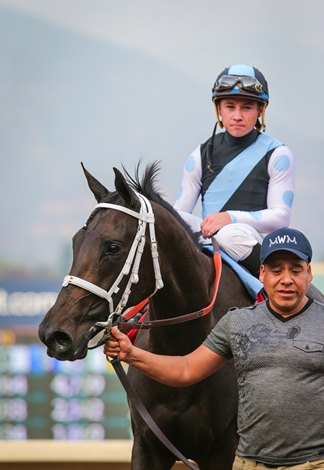 Paved (right and below) carried the Eclipse flag with incredible pride during her 3 seasons on the track.  The daughter of Quality Road admirably filled the shoes of her fellow stablemate and paternal sis, Illuminant, as she made history of her own, ranking as the 1st ever filly to beat the boys in the El Camino Real Derby at Golden Gate and then polishing off her Sophomore season with a stellar win in the Grade 2, $200,000 Honeymoon at Santa Anita.  Paved earned Grade 1 Black Type as a 3 year-old versus her elders in the Rodeo Drive and then represented the stable in the Breeders' Cup Filly & Mare Turf at Churchill Downs.  I gorgeous, sleek, jet black gal, Paved was sold in November of her 4 year-old year for $750,000 and headed to Japan to join other Eclipse Hall of Fame fillies, In Lingerie, Curalina, Pinot and Illuminant.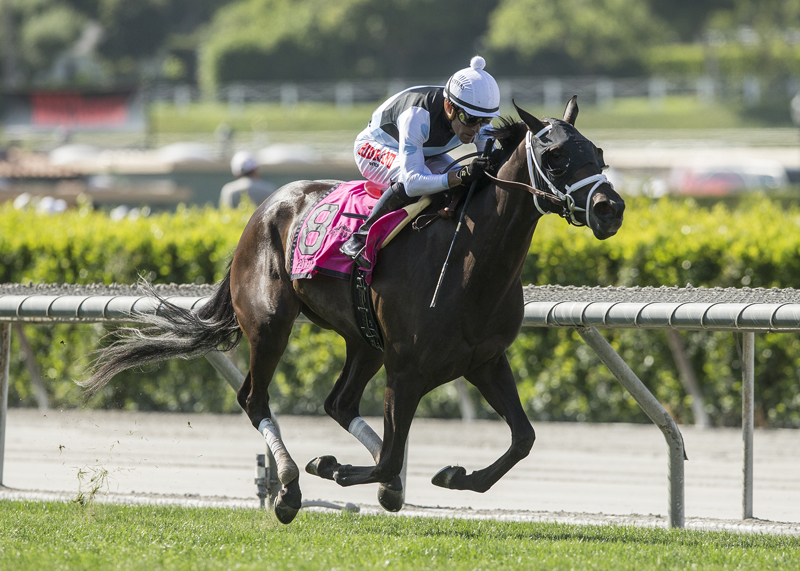 Vibrance (below) may have won just 1 race in her career, but her pair of Grade 1 placings in the prestigious Chandelier at Santa Anita and then to cap off a monster 2 year-old season with a gallant 3rd in the Grade 1, $2 million Breeders' Cup Juvenile Fillies certainly qualifies the classy daughter of Violence for induction into the Hall of Fame.  Vibrance added to her resume at age 3 by showing off her versatility by gaining Black Type in the Grade 3 Red Carpet going 11 furlongs on the turf at Del Mar.  Like her 2019 fellow inductee, Paved, Vibrance has joined the famed Yoshida Family's "Box of Jewels" broodmare band in Japan.