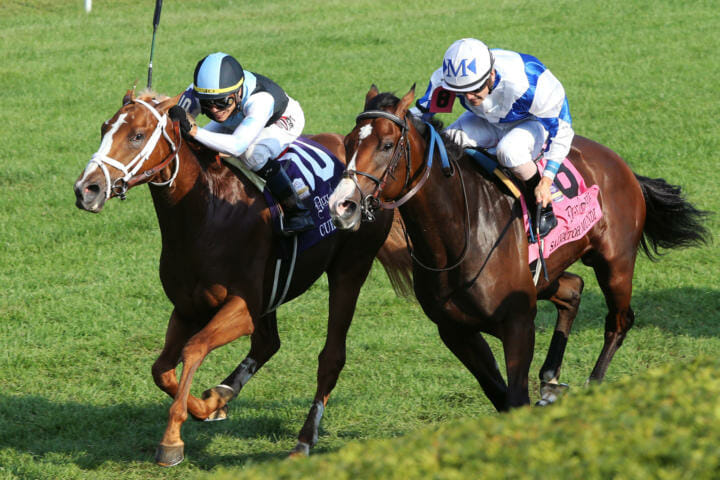 Total Eclipse: 2018 Top 10 Highlights & Year In Review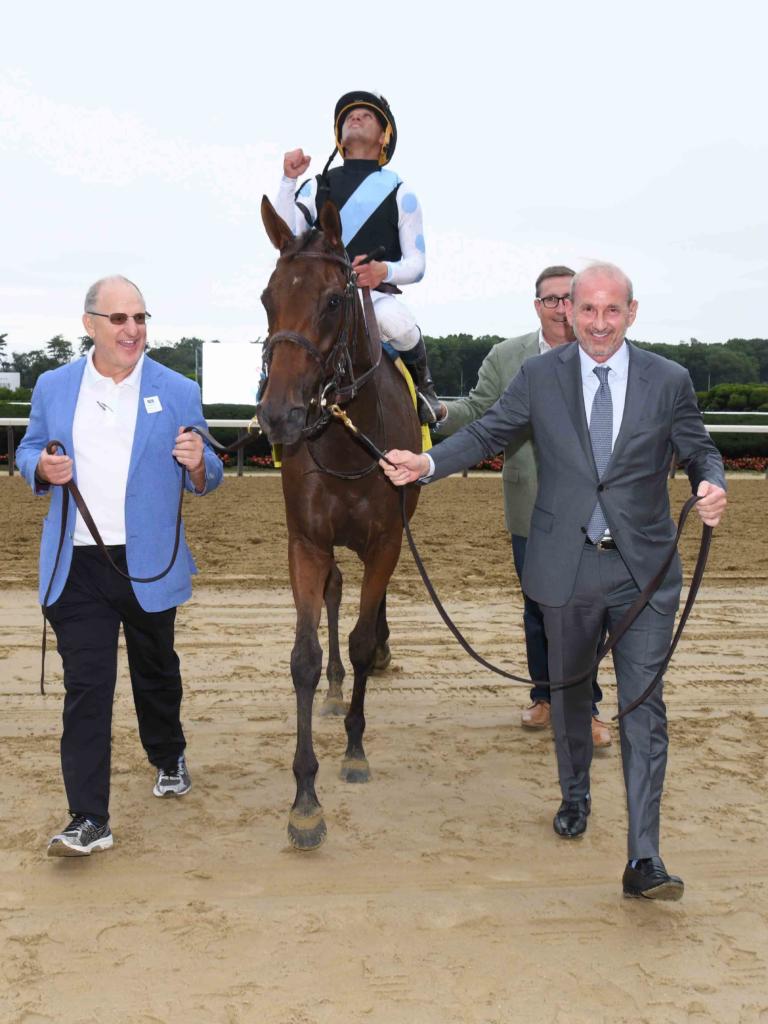 The calendar has turned to 2019, but we'd be remised if we didn't take a look back on the year that was 2018 for the Eclipse stable.
While there are always transition periods, rebuilding phases with the retirement of stable stars and attrition associated with the operation of any major stable, 2018 was another strong one for the baby blue and black.
Since the company's launch in late 2011, Eclipse has established itself as a perennial leader in the public partnership space in every meaningful statistical category and 2018 was no different, as the squad racked up 43 total wins, good for a solid 18.45% win clip and tacked on another 35 seconds and 36 thirds from 233 starters, which equates to a 48.93% in-the-money rate.
The stable won 7 Black Type races and placed in another 23 high level events while in the process seeing runners bank in excess of $2.8 million with a $12,320 average earnings per start. Eclipse always understands that horse racing is "the ultimate what have you done for me lately?" game, so to be able to deliver top caliber results for our partners and to keep identifying the "big horses" year in and year out (as evidenced by 4 Breeders' Cup entrants this season) on a consistent basis, is a legitimate source of pride and drive for the Eclipse team.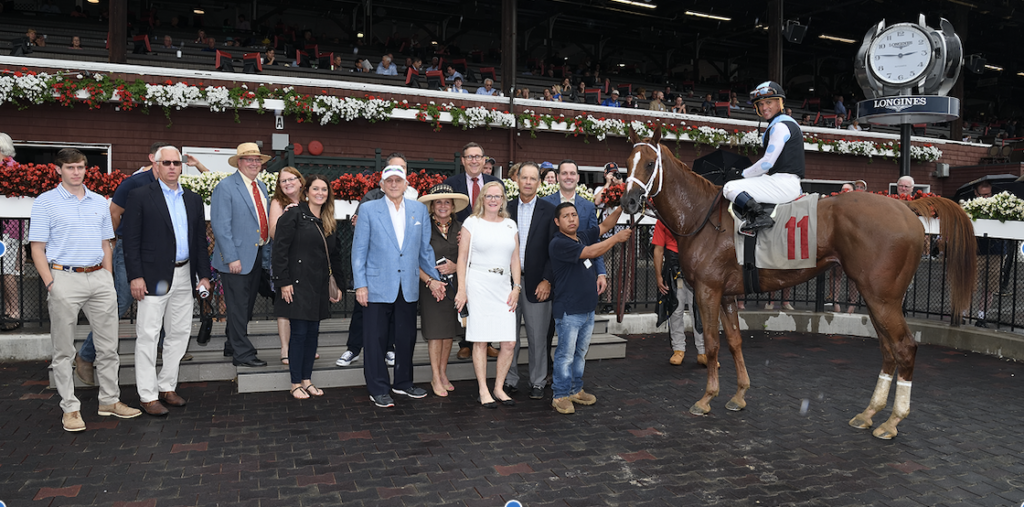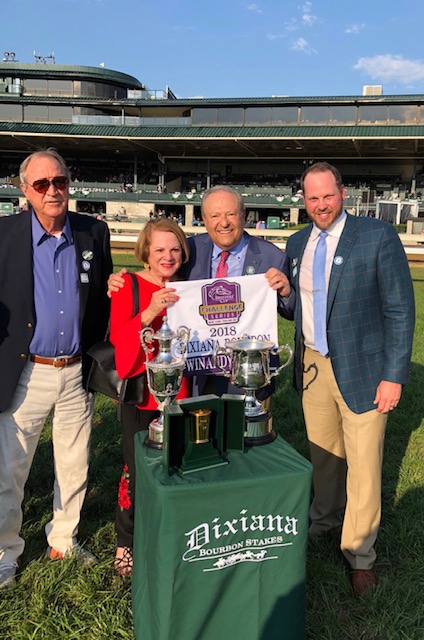 One area where the roster was particularly adept in 2018 was with the babies, as Eclipse won 11 races with 10 individual 2 year-olds and was represented by 3 Freshman in Breeders' Cup events with Vibrance producing the most favorable result with a 3rd in the $2 million Breeders' Cup Juvenile Fillies, marking the 5th time since 2011 that Eclipse has sent out a juvenile to hit the frame in a Breeders' Cup fixture.
The strength of the 2018 Freshman class certainly allows for supreme optimism as they become Sophs and the Classic dream lives on for several prime-time youngsters on the roster, which includes considerable depth in the Sophomore class and welcomes the best ever draft of Freshman to accept the torch on the constant mission of trying to improve scouting and developmental methods.
Eclipse is never an operation to rest on laurels and we remain hungrier than ever to deliver the 1st class results on and off the racetrack that our partners desire and deserve.
So, without further ado, here's the Top 10 Highlights of the 2018 season:
10. One of Eclipse's yearly missions is to create a stable capable of competing in as many divisions of the Breeders' Cup as possible and one of the highlights of 2018 was being represented by a whopping 4 runners in the Breeders' Cup. The Breeders' Cup is the pinnacle of any racing stable's year and to see so many partners congregate in Louisville in November with the thrill of having a shot at the ultimate glory was most definitely a bright spot on the calendar for the baby blue and black.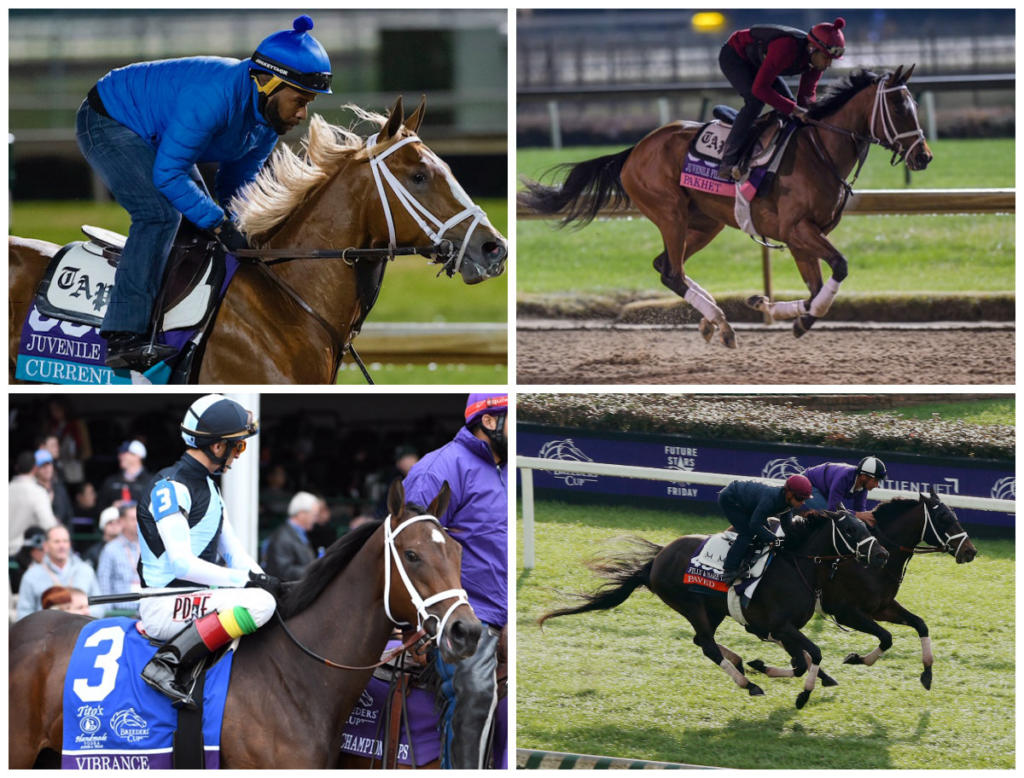 9. Another important mission for Eclipse is to create assets for partners through their Eclipse "equine portfolio." Eclipse is careful to avoid characterizing participating in racehorse ownership as a traditional "investment," but it is a goal for Eclipse to create value for our partners and one of the primary vehicles for accomplishing this mission is through the residual value in fillies. While the stable came up short of winning a Grade 1 in 2018 for the first time in the stable's history, there were several Grade 1-placings realized, 2 of which took place within an hour of one another on September 29th when Vibrance ran a game 2nd in the Grade 1 Chandelier and Paved came smoking home to be a brilliant 2nd versus older mares in the Grade 1 Rodeo Drive. There's no substitute for winning, but cultivating Grade 1-performing fillies is a huge deal and the partners who are involved in each of these tremendous fillies will reap the benefit of these Grade 1 efforts when they come to market at the end of their respective racing careers.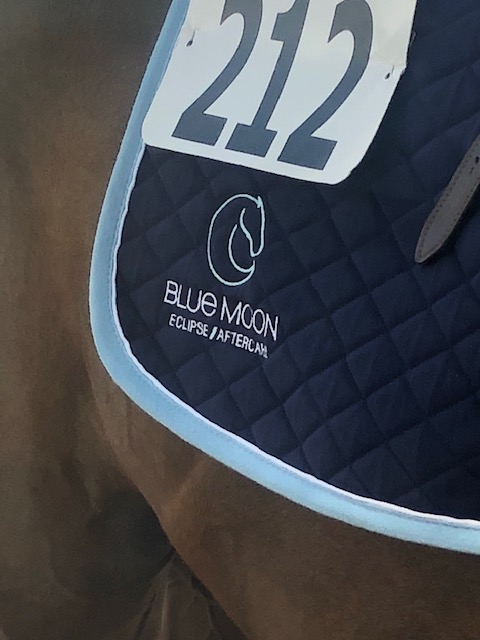 8. Although racehorse aftercare has always been a priority for Eclipse and the company has always taken the rehoming and retraining of our retirees very seriously, the formation of a formal aftercare program was long overdue. With the creation of Blue Moon, partners now have an organized and structured program to be able to tap into to know that to the best of Eclipse's ability, past, present and future Eclipse runners will be looked after and cared for in a safe and healthy manner. Blue Moon is just in its infantile stages, but the overwhelming response from partners across the country wanting to be a part of the special program speaks volumes about how our partner's hearts are in the right place and how important proper and responsible aftercare is to Eclipse.
7. Tesora winning the $100,000 Christiecat Stakes was an awesome moment in 2018. A parrot-mouthed, slight and backwards $130,000 yearling, Eclipse saw something in this spitfire filly at Keeneland September 2016 and after being dubbed a "TDN Rising Star" at age 2, it was huge to see this royally-bred Scat Daddy filly swoop past her rivals on the sod at Belmont Park and notch that all-important Stakes win to her resume. Tesora was and continues to be a high-maintenance filly deluxe, but she's worth every penny. Kudos must be doled out to Jonathan Thomas and his staff for an admirable job getting this feisty gal a Stakes win in New York.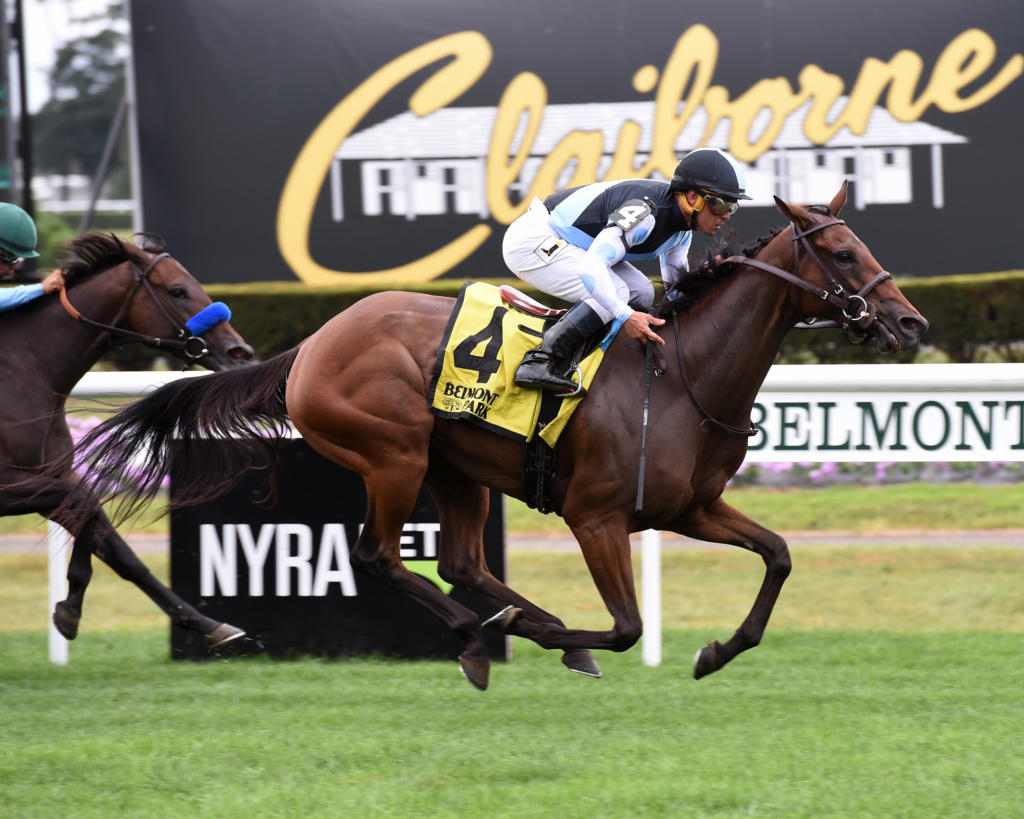 6. Once a year for the past couple of years, Eclipse has hand-picked a single prospect to be the horse devoted to the "Newcomer Partnership," which is restricted solely to 1st time Eclipse partners. 2 years ago, Shahroze was the subject of the inaugural Newcomer program, so when he inhaled his foes in the Grade 3, $150,000 Singspiel Stakes at Woodbine, he simultaneously knocked the wind right out of his newbie partners who had their breath taken away by the Graded Stakes winning experience. For the first ever horse to be part of the program to capture Graded Stakes heroism is what it's all about.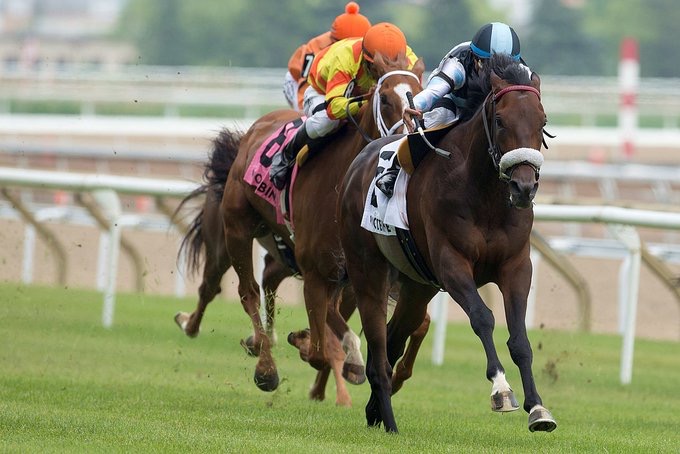 5. Another Euro import who did right by those who put their faith in her was Consolida, who weaved her way through a sea of fillies en route to a thrilling victory in the California Oaks at Golden Gate in February. Consolida was modestly acquired from relative obscurity and imported to Southern California where Paddy Gallagher worked his magic and sure enough, it translated into a scintillating Stakes win in the filly's stateside debut.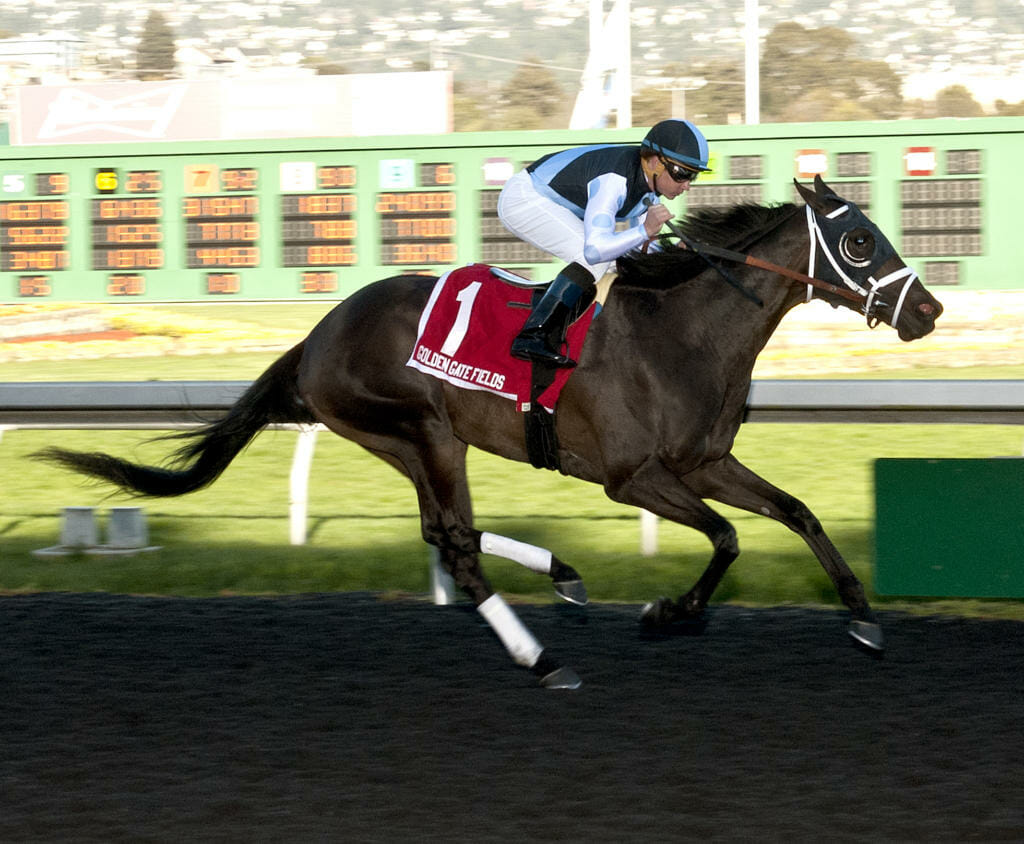 4. With the Australian Oaks winner of 2017, Pinot, being sold, a huge onus was placed on Paved to carry the Eclipse flag in the 3 year-old Oaks division in 2018 and the stunning daughter of Quality Road did so with phenomenal class. Although Paved came up short of winning an Oaks, she did manage to make history as the only filly to ever prove superior over males in the El Camino Real Derby. It was a bold and unconventional move for Eclipse and Michael McCarthy to ship a young filly off the heels of a mere Maiden score and run her in a major race versus boys, but the creative move paid real dividends as Paved steamrolled home a decisive winner, capping off a magical Eclipse parlay of Golden Gate's most prestigious races, as Consolida got the Oaks and Paved hammered home the Derby.
3. History has proven that when Eclipse signs a ticket for mega-bucks and pays the Piper for a young prospect at auction, one best pay attention because such plunges have consistently produced the goods. So when Current electrified the Keeneland turf course with a logic-defying turn of foot to capture the Grade 3, $250,000 Bourbon and earning a "Win & You're In" berth to the Breeders Cup, it should not have come as all that significant of a surprise. The flaxen-maned GQ coverboy was nothing short of sensational on the occasion, personifying athleticism, heart, class and brilliance. Things were rough on Current in his 2 races subsequent to the Bourbon bomber, but he's on a mission to make amends in 2019 with potential Classic bids in mind with Todd Pletcher calling the shots.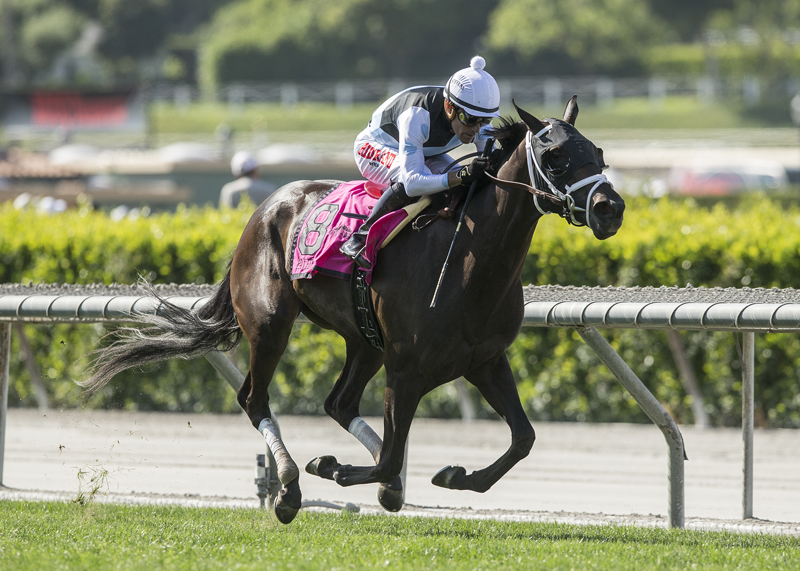 2. It's hard enough to run 1st or 2nd in any race, let alone in a Graded Stakes race at one of the premiere tracks in the country, so when Paved and Animosity turned in an all-Eclipse exacta in the Grade 2, $200,000 Honeymoon at Santa Anita on June 9th, it was a truly special achievement for all involved. Eclipse does its best to avoid running stablemates against one another, but when it comes to Black Type races, especially for fillies, the opportunities are so limited and the timing is so fleeting that when a pair of fillies are doing well and deserve a shot at a prestigious race, well they must settle the score on the playing field. The Eclipse fillies put on a show that afternoon with Paved proving superior on the day over Animosity, who ran her heart out, but it was a highlight worthy of high ranking to be sure and a standard that Eclipse will be all too happy to replicate with frequency if given the opportunities to do so in the future!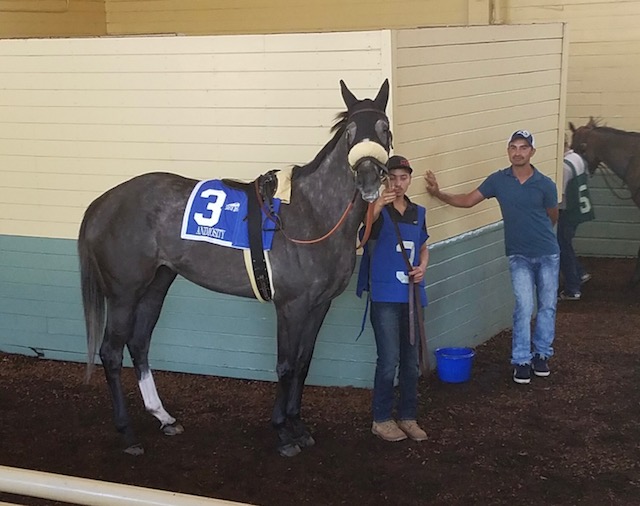 1. Health & Safety. At the core of everything Eclipse stands for is pure horsemanship and a totally devoted appreciation for the equine athletes who are the heart of the Eclipse program. Therefore, the #1 highlight of the 2018 season is the fact that each and every one of the 233 horses and jockeys that Eclipse sent out onto the racetrack to compete in a race came home safe. Inevitably, the stable is frequently experiencing injuries to equine members of the roster during training or in other unfortunate ways, some minor, some crushing. This comes with the territory and Eclipse exercises every ounce of skill and effort to minimize this risk. We also recognize and appreciate the risk taken by horse and jockey every time they go to battle and this is something Eclipse never takes for granted and we take extreme pride in the care, attention and horsemanship that goes into every member of the stable. It is our wish that this can be our #1 highlight every single year.
*HONORABLE MENTIONABLES*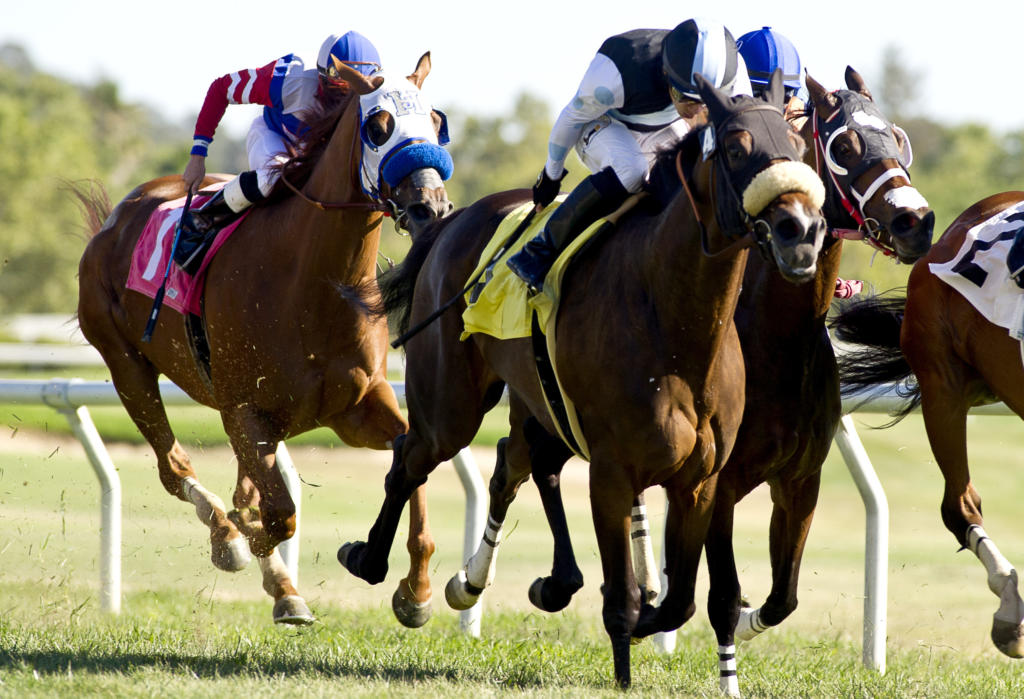 It's just a neat little $50,000 Overnight Stakes at Santa Rosa that takes place in mid-summer every season, but it was very cool when The Tulip surged in the final strides to grant Eclipse back-to-back wins in the Luther Burbank Stakes, following in the footsteps of her fellow Euro import, Paddy Gallagher-trained filly, Lady Valeur. Stakes wins are hard to come by and Eclipse is proud to hold the crown in the Luther Burbank in 2017 & 2018.
This edition of the 2018 season highlights would be flawed if a partner and fan favorite, Orecchiette, went without mention. The tiny-eared, yet humongous-hearted spitfire filly has been a project child throughout her career, so to see her reel off a hat trick of wins at Belmont Park this season and place in the $100,000 Jill Jellison Memorial was a kick for everyone who has followed and adores the daughter of Harlan's Holiday. Orecchiette is a fast filly with constant fight on her mind. She may run a time or 2 more before becoming part of the Eclipse broodmare band, at which time she will have a scheduled engagement at Gainesway Farm with Eclipse's 5-star stallion prospect, Tapwrit.
Just as it was mentioned in the Top 10 highlights reel that achieving Grade 1 Black Type with fillies like Paved and Vibrance was a major feat in establishing residual value and tangible assets for partners, so too is creating stallion prospects with colts. This year, Eclipse sent a pair of studs to the breeding shed in the form of Tapwrit and Destin. These 2 gray guys were Classic performers for Eclipse on the gridiron and competed and won at the very highest level and their partners were rewarded upon retirement with lucrative stallion deals. Tapwrit will stand alongside his legendary father at the historical Gainesway Farm while Destin will ply his new trade in the Empire State of New York at Sequel Stallions. Tapwrit and Destin join an ever-growing roster of Eclipse stallions at stud throughout the United States and the globe, including Danza (Spendthrift Farm); War Correspondent (Calumet Farm); Capo Bastone (Adena Springs); Amira's Prince (Pleasant Acres); and Matterhorn (Uruguay).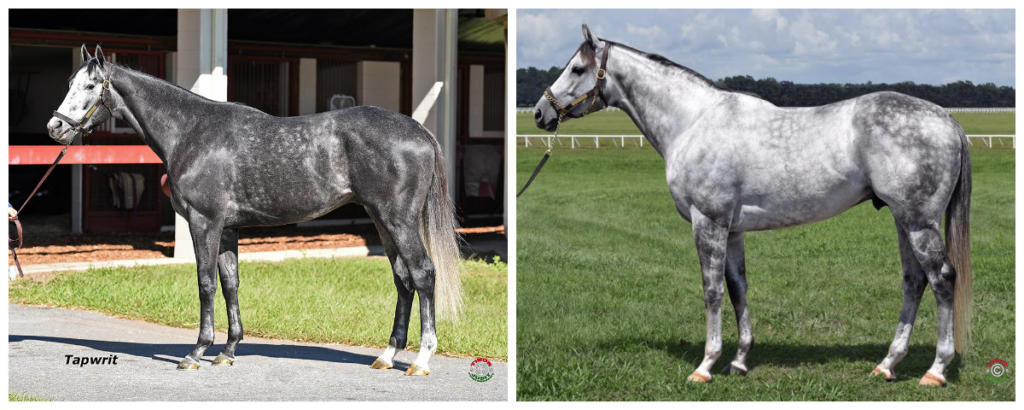 Along with the stallion deals getting sealed for Tapwrit and Destin, Eclipse secured another blockbuster sale of a filly when Pinot was retired from racing earlier this year. The Australian Oaks winner never could return to the playing field after her monumental victory, but she certainly owed her partners nothing and she was sold for a hefty sum to the famed Japanese breeding juggernaut, the Yoshida Family of Shadai and Northern Farm. Pinot has joined a slew of superstar Eclipse fillies who reside in "Yoshida's Box Of Jewels," including In Lingerie, Curalina and Illuminant. To have developed and campaigned such esteemed fillies as that quartet, all of whom were courted by one of the most coveted breeding bands the world over, is a massive honor for Eclipse and we sleep well at night knowing each of these prized mares have been placed on a pedestal and receive the utmost care and respect.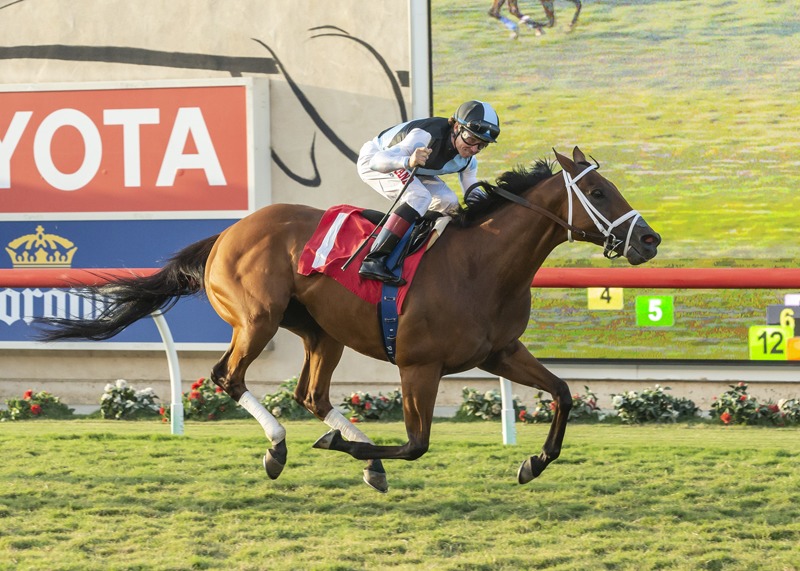 Deserving of mention for the novelty by which Eclipse's ownership of him came to be, if nothing else, is the accomplishment of Ohio, who was a rare pick-up by Eclipse via the claim box. In fact, Ohio was the only horse Eclipse has ever claimed for racing purposes and he rewarded the operation immediately with a cagey-placement win at Del Mar, which capped off a 7-win day for Drayden Van Dyke. Ohio then went on to post a triple-digit Beyer when a close 3rd in the Grade 2, $200,000 City of Hope Mile. Ohio is a neat horse to have in the barn and he looks to be destined to add some trophies to his mantle this coming season.
Speaking of Drayden Van Dyke's 7-win day at Del Mar this past summer, it was ultra-cool for Eclipse to be a part of that history by providing Drayden with the late-double to secure the 6th and 7th wins of his iconic day. Ohio was the cherry on top, but Policy also played an important role with win #6. A handsome and supremely talented Cal-Bred, Policy gets honorable mention for that highlight and deserves bonus credit for wheeling back on just 12 days rest after a smashing debut score to be a game 2nd in the $100,000 I'm Smokin' Stakes at Del Mar. He's a racehorse and will make noise in 2019 and beyond
*IN MEMORIAM*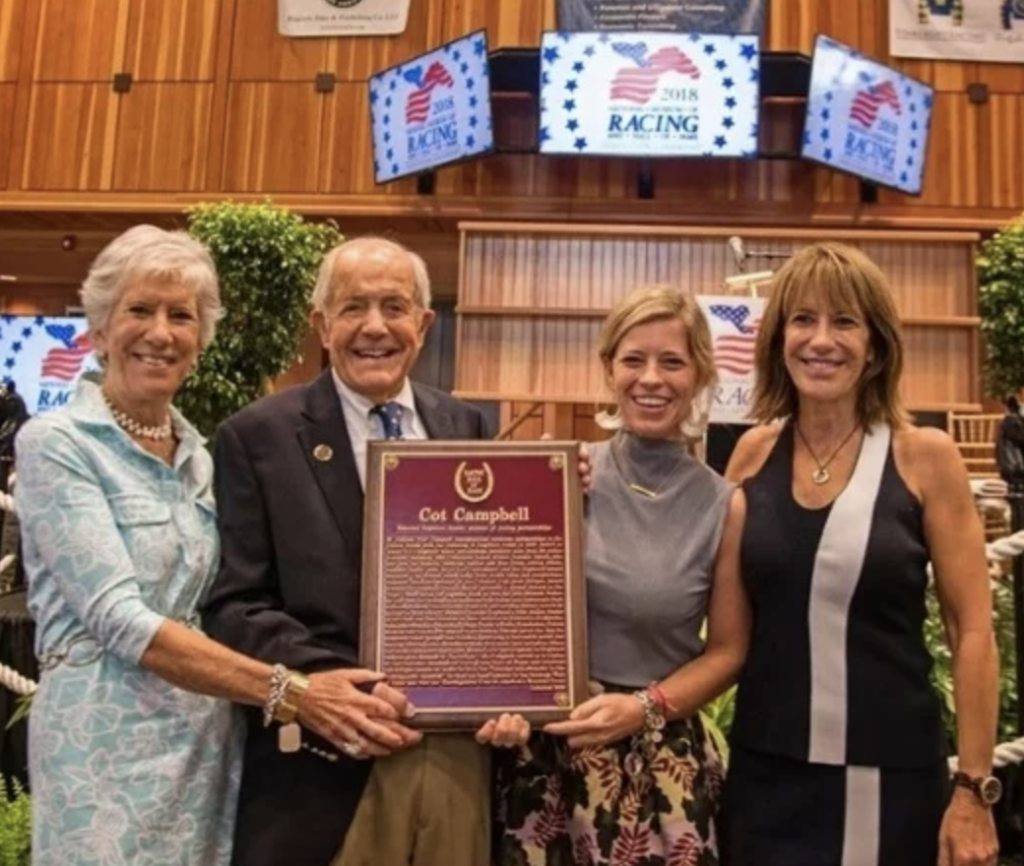 The passing of Cot Campbell was a brutal blow and has left an enormous void in the entire Eclipse/Dogwood family, the industry and the world. Plain and simple, Cot was one of a kind and he will forever be admired, missed and loved. Words don't exist which can adequately express enough appreciation for what Cot meant to Eclipse.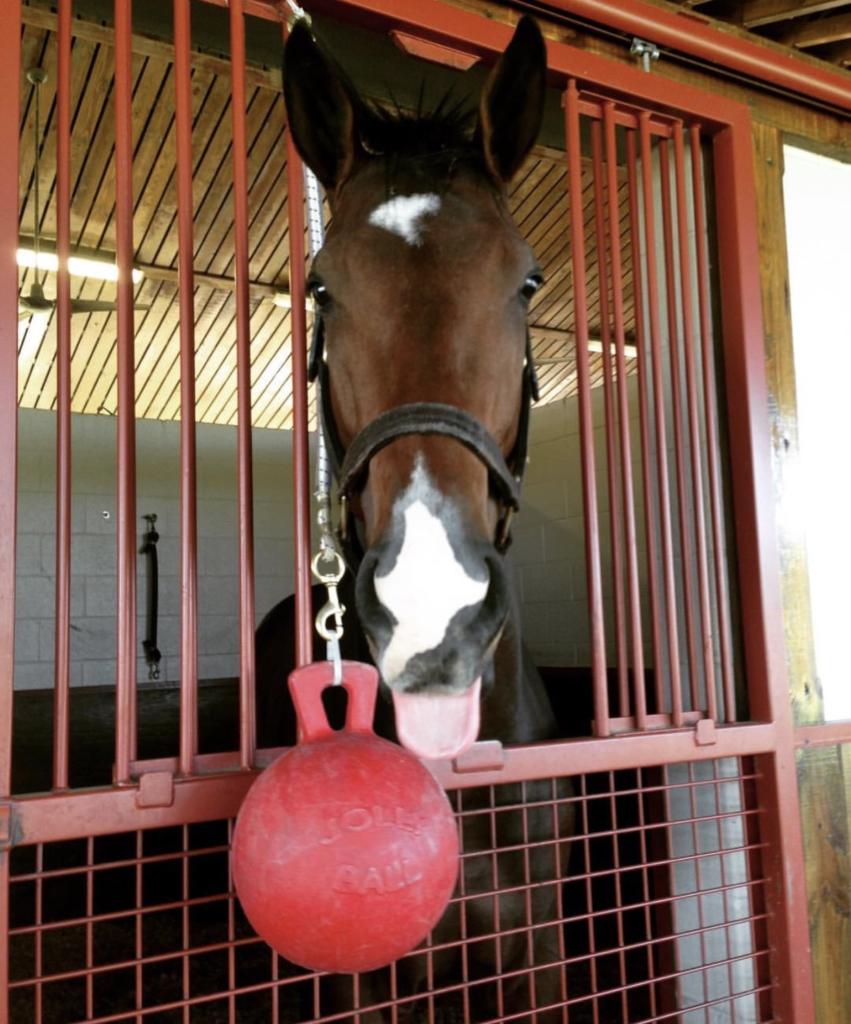 On the equine front, Eclipse lost a trio of really, really nice horses this past year. Montauk suffered an unfortunate and untimely life-ending injury during training. The son of Medaglia d'Oro is considered to have been one of the most, if not the most talented equine athletes to ever grace the Eclipse stable. The world got to see Montauk in action just once, and he decimated his rivals in a jaw-dropping display of sheer speed and dominance at Belmont Park, but the world lost out on a pure talent who possessed unlimited ability. There's no telling how good that dude might have been and the heights he was capable of scaling.
Well Developed was all racehorse, winning 3 races, pacing 4 times and running 3rd in a Stakes from 10 lifetime outings. A Wellman-bred son of Unusual Heat, Well Developed succumbed to a freak training mishap last month and marked another tough loss for the stable of a quality runner who will be difficult to replace.
Not many people may know of or remember a filly by the name of Undisputed, as she ran only twice dating back to the summer of 2015, but the daughter of Street Boss was one of the speediest fillies ever campaigned by Eclipse and when she suffered a training injury 3 years ago of the variety where most owners would have taken the easy path out, Undisputed's partners went to extreme extents to save her life and provide her with a quality of life. Undisputed survived the ordeal against the odds and actually delivered a Verrazano colt who is now 2 and in the process of being broken and trained. Unfortunately, while giving birth to a foal this past Spring, Undisputed encountered severe complications and she and her foal didn't make it. Undisputed was fast as a bullet and had so much character and courage. Eclipse hopes that her legacy will live on positively by virtue of her newly-turned 2 year-old colt.
*HALL OF FAME*
This year's inductees into the Eclipse Hall of Fame are a diverse trio of runners who represented the stable at the highest level and have been retired, either to stud or to the breeding shed.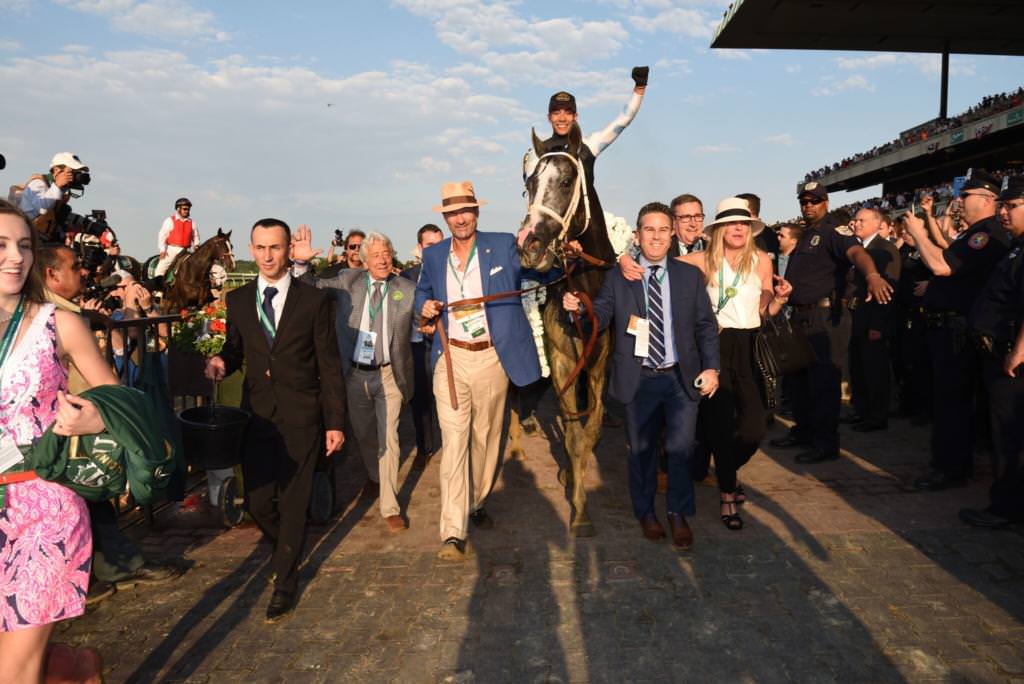 Tapwrit is most definitely a class of 2018 Hall of Famer. He will forever be remembered as the 2017 Belmont Stakes hero and beyond that it's all gravy. He will have every opportunity to prove he can be a meaningful stallion at Gainesway Farm and it is an honor of epic proportions for Eclipse to have been part of such a remarkable colt who captured a Classic and now gets his shot to change the breed for the better at one of the best stallion stations the world over.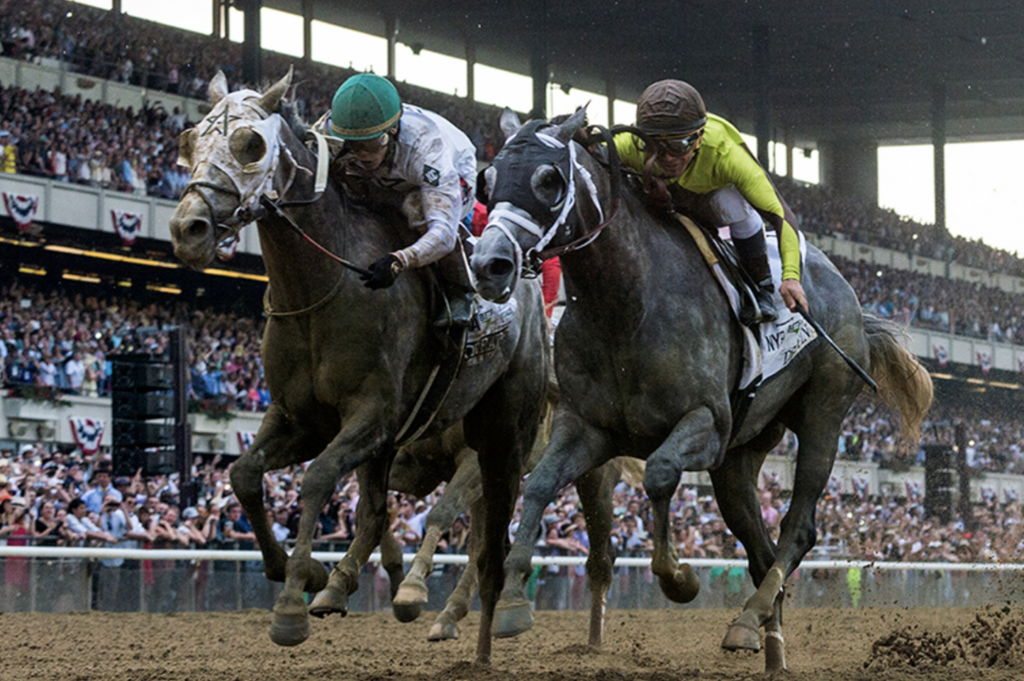 Destin handed the Eclipse brethren one of the most brutal beats in the history of the American Turf when he got nostrilized in the 2016 Belmont Stakes. Little did those who bleed baby blue and black know that the nasty defeat would be avenged at Big Sandy just 1 year later, but Destin will forever go down in the history books as perhaps the narrowest loss in the Triple Crown era. Destin provided a consolation prize to his partners when he stormed home to win the 2017 Breeders' Cup Marathon at Del Mar.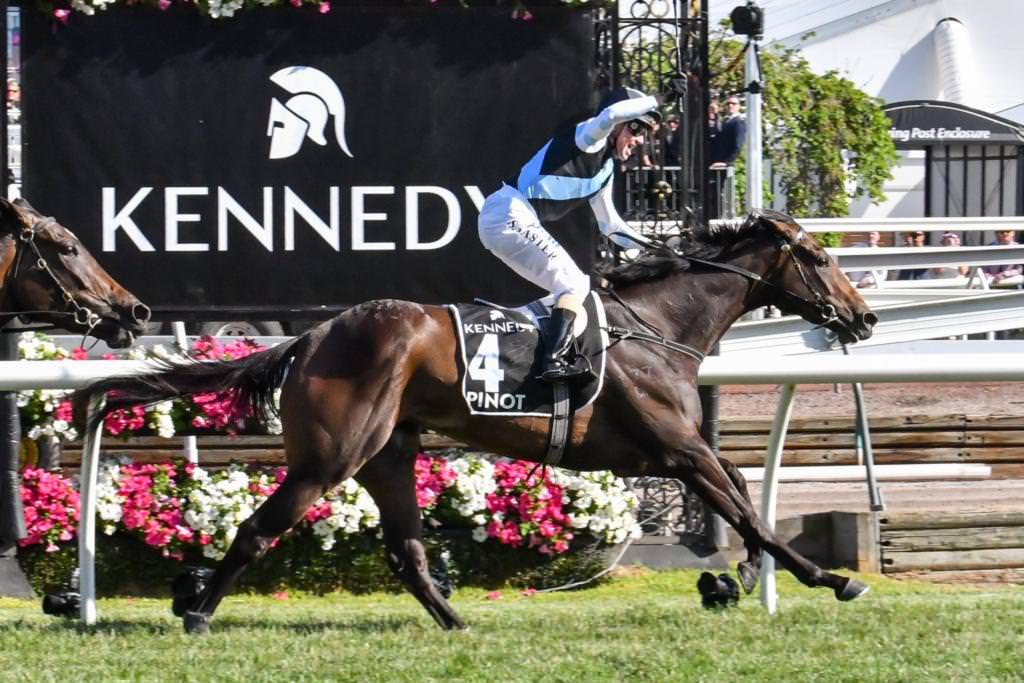 Pinot was the first ever horse ever acquired and campaigned in Australia for Eclipse and did she ever set the bar high when winning the Group 3 Ethereal Stakes and then converting that score into an epic triumph in the Australian version of the Kentucky Oaks. Pinot was a fairy-tale through and through for her partners who traveled Down Under to experience the magic in the Kennedy Oaks and capped off a dual-Classic-winning season for Eclipse in 2017. Pinot was a special filly and while her career was brief, it was one for the ages.
Onwards and upwards to 2019 and beyond!
Believe Big!