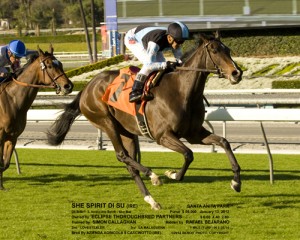 She Spirit di Su Looks To Parlay Stylish Maiden Tally Into Stakes Glory
She Spirit di Su was no secret when she made her U.S. debut 30 days ago. Her stellar Euro form combined with some sneaky-good morning workouts hinted the dark bay filly was sitting on "go" for her domestic unveiling and the money showed up at the betting windows as she went off as the solid 2-1 choice in a deep field of 10 fillies. The $58,000 maiden affair turned out to be a coming out party for the smart daughter of Invincible Spirit, as she put on a dazzling display of acceleration when she blasted by her 9 rivals en route to a 1 ½-length score while being geared down late by jockey Rafael Bejarano.
The sterling performance allowed the Thoroughbred Daily News to dub the sophomore turfster as "One To Watch." All eyes will be on She Spirit di Su come Sunday when she emerges from the "Kiddy Pool," otherwise known as maiden company and into the deep, treacherous waters of Stakes competition. The most difficult transition for any horse is to go from earning their diploma and heading out into the real world of winners. Adding a wrinkle to the challenge for She Spirit di Su is that she will be cutting back in distance from a 2-turn flat-mile to the unique toboggan slide layout of the 6 ½-furlong downhill turf course at Santa Anita. While the 6 ½-layout can play like a mile, the pace scenario will unquestionably be much more brisk and She Spirit will have to be much sharper in order to stake her claim for the spoils.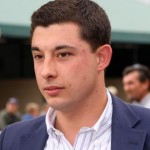 "Going from a mile to what can be perceived as a sprint is not exactly an ideal move for a young filly," conditioner Simon Callaghan acknowledged. "That said, She Spirit possesses more tactical lick than her initial race suggests, so I don't necessarily think that she'd be out of sorts in a race down the hill. She Spirit is a smart filly and she always seems to be willing to give whatever she's asked for. Would I prefer the race was a true route? Of course. But I think She Spirit is talented enough to handle the adversity and run back to her form. Rafael (Bejarano) knows her."
She Spirit di Su has had 2 workouts leading up to the Sweet Life Stakes, the most recent a 5 panel drill recorded in 1:03 with Bejarano in the tack. "It was a good move," Callaghan noted. "She broke off nice and relaxed and blitzed home. She Spirit is coming into this really well."
She Spirit will face a stern test for class in the Sweet Life, which has drawn a contentious group of 8 fillies. She Spirit di Su and Vionette are the only 2 fillies in the lineup who have yet to face winners. Half of the sophs have run in Stakes races and the Euro invader, Dijarvo, is a Listed Stakes winner in France this past June.
"If She Spirit didn't have such a sensible mind, there's no way we'd ever consider running her 6 ½-furlongs down the hill after running a 2-turn mile _and_asking her to step up against a talented group of bona fide Stakes caliber fillies with just a maiden win to her credit," Eclipse President, Aron Wellman remarked. "That's a double-whammy for any horse, let alone a relatively unseasoned, young filly. But, She Spirit is wise beyond her years and because she is so smart and versatile, we thought that the Sweet Life was worth taking a shot at.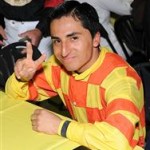 "Our options are limited at the moment and even if she places and earns black type, her residual value stands to increase significantly," Wellman stated. "This filly is sharp and happy, so we see no reason to keep her in the barn. With as much speed as there is in the race, we'd expect for her to settle early and be rolling down the lane."
The Sweet Life Stakes goes as the 8th race on the Sunday card at The Great Race Place. The starter will spring the latch at 4:07pm PT.