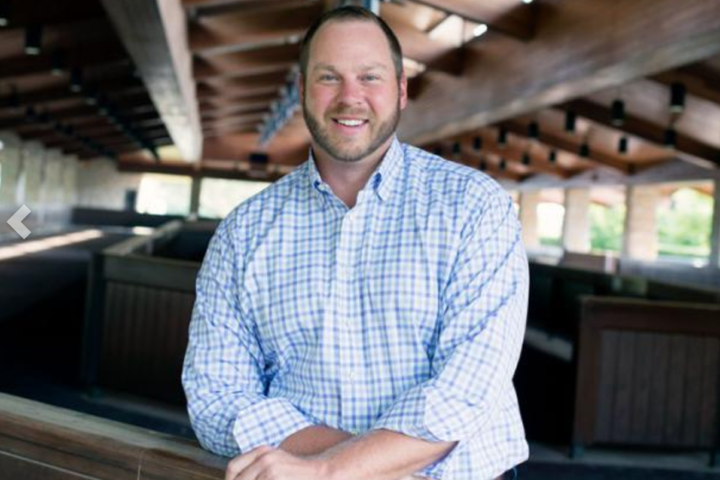 Meet Eclipse's new VP of Bloodstock, Jacob West, as he's profiled as the "Colt of the Month"
By: Jen Roytz
Eclipse Thoroughbred Partners has quickly gained a reputation over the past decade as one of the leading Thoroughbred racing partnerships in the world, allowing their partners to enjoy the view from winner's circles around the country and the world, including at this year's Belmont Stakes with Tapwrit.
While Eclipse Thoroughbred's principals and partners are spread throughout the country, the newest member of their management team, Jacob West, is based in Lexington, Kentucky and will be tasked with identifying racing prospects at public auctions in both the U. S. and internationally.
An Unusual Path
West's career path in the horse industry has been anything but traditional. While many involved with Thoroughbreds are following in the footsteps of generations of family members before them, West did not get his first job working with horses until after graduating from college.
"I have the most untraditional way of getting into the horse business as anyone I've ever met," said West. "I graduated from school and was working as a teller for a local bank. It was when the economy was crashing and everyone thought the sky was falling and the world was coming to an end. It was as miserable of a job as I could imagine."
West had also been coaching high school baseball throughout college and after graduation and sought the advice of fellow coach and mentor Herb Hammond, who had also noticed West's sullen demeanor as he would arrive at practice directly from his bank job.
Hammond encouraged West to think about what he was truly passionate about, and that led the to a conversation about Thoroughbred racehorses.
"I loved horseracing, but from the outside looking in. In college, I would go to Keeneland in the mornings to watch the workouts," said West.
"Back then I really didn't even know how the whole racing thing worked, but I would grab coffee and watch, taking it all in."
Hammond connected West with a former player of his, Patrick Mahan, who at the time worked at Taylor Made Sales. Mahan suggested West test his interest in a career change by working one of the horse sales.
"I took my vacation time to work the 2009 January Sale. That was the year of the polar vortex and it was one of the coldest sales Keeneland ever had. Everyone was miserable, except for me. Mark Taylor [of Taylor Made Sales] asked how I liked working the sale in the brutal cold and I told him I loved it. He laughed and said, 'If you love it now, you'll really love it when the economy and the temperature picks back up.'"