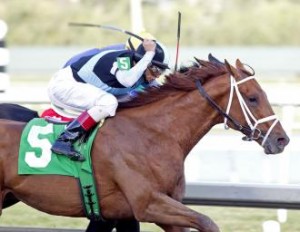 Eclipse Sends Out Pair of Grade 1 Runners this Weekend Coast to Coast
Eclipse will have 2 runners diving into the deepest of waters this weekend on opposite coasts.
On Saturday, Capo Bastone, who was 3rd in last year's $2 million Breeders' Cup Juvenile, will take aim at his long term seasonal goal of the Grade 1, $500,000 King's Bishop at Saratoga. Todd Pletcher will saddle the handsome chestnut son of Street Boss and provide a leg up to Irad Ortiz, who will be charged with the mission of navigating a relax and uncoil trip from the 3-hole of 14 sophs going 7 panels at The Spa.
"After Capo's 2 year-old season, we had aspirations of him being a Derby prospect, but the race I always envisioned as being the most likely opportunity for Capo to win a Grade 1 at age 3 was the King's Bishop," Eclipse President Aron Wellman remarked. "Although it's been a rough and tumble year for Capo, he's actually run some pretty darn good races, the Derby Trial being a brilliant performance, albeit in defeat. With the exception of the Spiral where he was absolutely eliminated at the start and the Woody Stephens, when he lost his noodle before he ever entered the paddock, Capo has done just about everything we'veasked of him.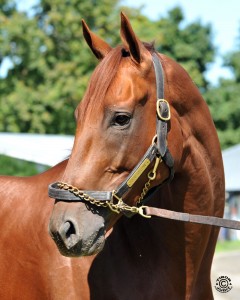 "The only other race this season where Todd (Pletcher) and I felt like he was really thriving going into the race was prior to the Derby Trial, and what a performance he put forth on that night" Wellman added. "We have that same type of good feeling and conviction about Capo's condition right now heading into the King's Bishop. Capo has been getting over the Saratoga main track amazingly well the past month and anyone who has ever watched a workout knows how superb his breeze was last week with Verrazano. On paper, Capo may look overmatched, but for those of us close to him in his camp, we know that he's coming into this race in as good of shape as he's ever been in.
On Sunday the action turns to the left coast.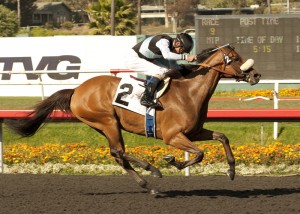 Eclipse's flagship filly and Grade 1-winner, Byrama, will attempt to make history as she tackles 12 males in the Grade 1, $1 million Pacific Classic at Del Mar. Byrama will be the 4th filly to ever take on males in Del Mar's marquis fixture and should she pull off the monumental challenge she'd be the first of her gender to take the grand prize.
"It's really simple: Byrama is thriving, she adores the Poly at Del Mar, she acts as though she'll get the 1 1/4-miles trip, there figures to be a lot of speed in the race which can make Game On Dude and other major players vulnerable and Gary Stevens is ultra-confident that our filly has a legitimate opportunity to make her presence felt in this prestigious fixture," Wellman summarized. "We are drawn in an ideal spot, to boot.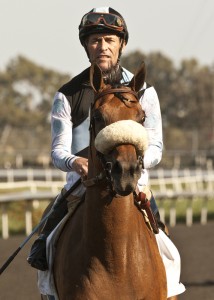 "Byrama is as tough as they come and she's doing as well as we've ever seen her. We have felt no pressure at all to run in this race and take on this ambitious challenge, but she's given us every indication that she's deserving of the opportunity. This is a chance for her to make history and no matter what the outcome, we know she will make us proud. It is exciting and nerve-wracking as can be, but it's going to be so fun to watch her go out there against those boys and do her thing. Wouldn't it be something if she pulled this thing off?!?!?," Wellman concluded.
Post time on Saturday for the King's Bishop,which goes as the 11th on the Travers Day card at Saratoga is 5:10pm ET.
Post time for the Pacific Classic, which goes as the 9th on the card at Del Mar on Sunday is 5:10pm PT.