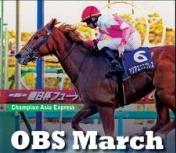 Eclipse in Search of Next Stable Stars as 2 Year-Old Auction Season Ramps Up
With the private market becoming more and more difficult to penetrate, the public auctions have become a more important and viable source of scouting and acquiring high caliber racehorses.
The 2 year-old in-training sales have proven to be a phenomenal place for Eclipse to identify top shelf prospects while scouring the grounds for true value for our partner's hard-earned dollars.
The past 2 seasons Eclipse has acquired just 7 youngsters at the 2 year-old in-training sales. The results have been nothing short of off the charts. 2 have blossomed into bona fide superstars while a pair of others are potential stars in the making, with another colt being a solid producer.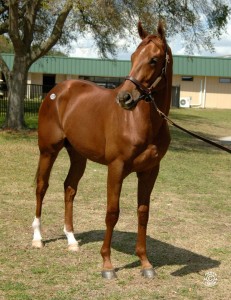 "The 2 year-old in-training sales are proven hunting grounds for top notch racehorses," Wellman added. "Two years ago we dipped our toe into the shallow end of the pool and bought 3 horses, 1 of whom was Capo Bastone. Last year, we bought 4 and we came up with Bajan and a few other fillies who are blossoming into stars. Gary Young is a tremendous clocker who has become a vital part of our team. He and I have established a great rhythm and understanding of what I like and when you combine mine and Gary's strengths as horseman, we believe we've found a potent recipe for success. While we will maintain our disciplined approach seeking to uncover hidden gems, we anticipate being a bit more active at the baby sales than in years past. Our partners have faith in our program, and, in turn, they've expressed a keen desire to get more heavily involved. We're really, really excited about the upcoming sales and we expect to find more stars who will represent our stable at the pinnacle of the sport," Wellman said.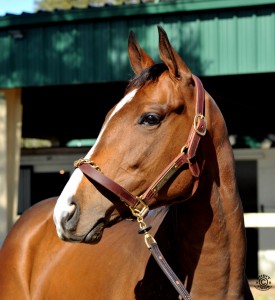 Bajan broke her maiden at Del Mar and then captured Stakes at Santa Anita and Hollywood Park and competed in multiple Grade 1 affairs as a freshman. She has accumulated over $180,000 in purse earnings and is worth several multiples of her initial purchase cost.
La Sorella was also identified at the March OBS 2013 auction and she is a star on the rise. A ½-sister to Capo Bastone, La Sorella ("The Sister") was knocked down for just $110,000 and is valued at considerably more by virtue of her brother's Grade 1 success since Eclipse acquired this gal. In a pair of outings La Sorella was given a schooling session when 4th on debut and then just got nailed on the money in start #2. She has flashed enough ability to suggest Stakes races are in her future.