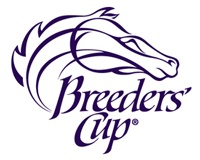 Eclipse Founder & President Aron Wellman Elected To Breeders' Cup Board
FOAL AND STALLION NOMINATORS ELECT 19
BREEDERS' CUP MEMBERS
LEXINGTON, KY – (June 15, 2016) – The Breeders' Cup announced today that 19 individuals have won election to serve as Breeders' Cup Members. Voting by Breeders' Cup foal and stallion nominators was concluded at 5:00 p.m. ET on June 13. The election results are expected to be ratified by the current Breeders' Cup Members at the annual meeting on July 13.
The following individuals received the most votes of the Breeders' Cup nominators to fill 19 Member seats having four year terms:
Barbara Banke
Boyd Browning
Doug Cauthen
Carlos Heller
Andreas Jacobs
Sol Kumin
Bruce Lunsford
Clem Murphy
Maria Niarchos-Gouaze
David O'Farrell
Bill Oppenheim
David Richardson
Mike Rogers
Bernie Sams
Alex Solis II
Oliver Tait
Elliott Walden
Barry Weisbord
Aron Wellman
Ten Members were re-elected to their posts: Barbara Banke, Doug Cauthen, Andreas Jacobs, W. Bruce Lunsford, Clem Murphy, Maria Niarchos-Gouaze, Bill Oppenheim, J. David Richardson, W. Elliott Walden, and Barry Weisbord.
Voting, which began on June 6 with 30 candidates on the ballot, was conducted online. Complete election results may be obtained at the following link: https://members.breederscup.com/election/.
"This class of new and returning Members represents some of the finest individuals in the Thoroughbred industry," said Bill Farish, Breeders' Cup Chairman. "We look forward to utilizing their valuable knowledge and expertise in the growth and enhancement of the Breeders' Cup program."
The Breeders' Cup Members are elected every other year by Breeders' Cup foal and stallion nominators through a proportional voting system based on the level of nominations paid to the organization. There are a total of 39 elected Breeders' Cup Members.
The election of three Breeders' Cup Directors will open on July 7 and will conclude at the July 13 Annual Meeting of Members. The Breeders' Cup Board of Directors, comprised of 13 elected individuals and the President, oversees the activities of the organization.
About Breeders' Cup
The Breeders' Cup administers the Breeders' Cup World Championships, Thoroughbred racing's year-end Championships. The Breeders' Cup also administers the Breeders' Cup Challenge qualifying series, which provides automatic starting positions into the Championships races. The 2016 Breeders' Cup World Championships, consisting of 13 races and purses totaling $28 million will be held Nov. 4-5 at Santa Anita Park in Arcadia, Calif., and will be televised live by the NBC Sports Group. Breeders' Cup press releases appear on the Breeders' Cup Web site, www.breederscup.com. You can also follow the Breeders' Cup on social media platforms Facebook, Twitter and YouTube.