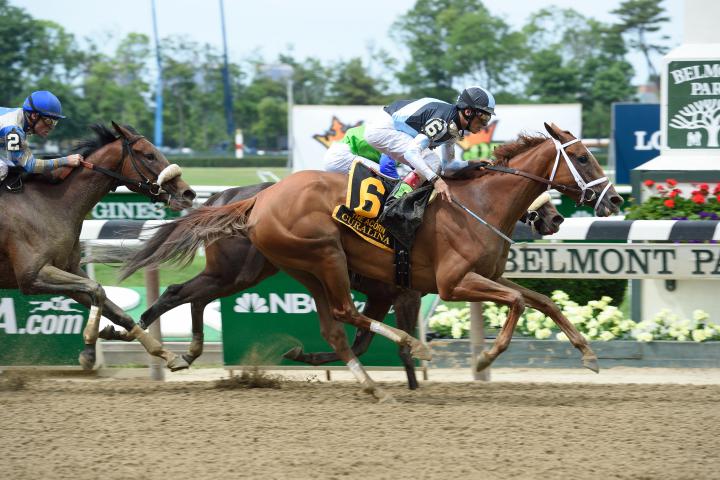 Curalina Looks for BC Glory
Eclipse Thoroughbred Partners' CURALINA goes for Breeders' Cup glory – and, for all intents and purposes, a championship title – when she lines up in Friday's $2 million GI Distaff at Keeneland Race Course.
The 1 1/8-mile race on the main track for fillies and mares aged 3 and up has drawn an overflow field of 14.
The Distaff will air on NBCSN and TVG and has a scheduled post of 5:35 p.m. EDT.
A win in the Distaff would put a big exclamation on CURALINA's year. Earlier this season, the 3-year-old daughter of the Breeders' Cup Classic winner Curlin capped a three-race winning skein with a victory in the one-mile GI Acorn S. in June.
At odds-on in the nine-furlong GI CCA Oaks at Saratoga in late July, she looked to be rallying past I'm a Chatterbox when she was knocked by that rival, and was subsequently awarded her second Grade I by the stewards.
CURALINA came back to be third in the GI Alabama S. at 1 1/4 miles, and in her latest was a game second to Wedding Toast in the GI Beldame S. at Belmont in her first test against elders.
To be sure, the stakes are high for the Distaff. A win by CURALINA, I'm a Chatterbox or Stellar Wind would likely ensure that filly an Eclipse as Champion 3-Year-Old Filly.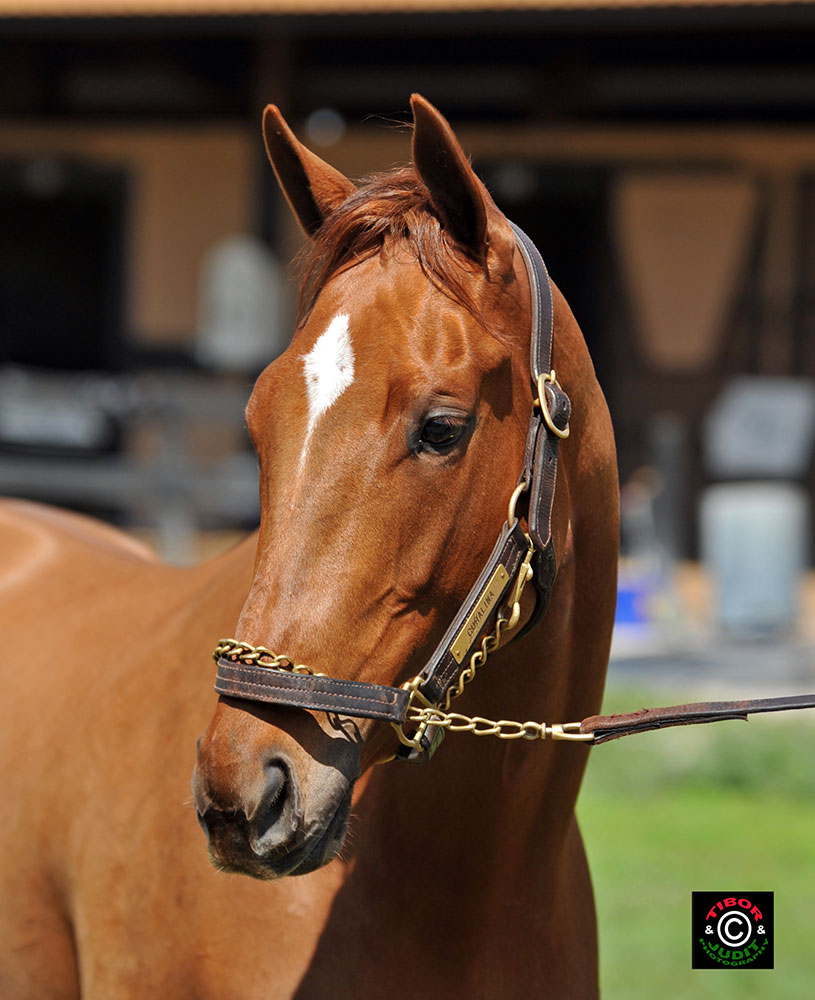 Of course, CURALINA will be facing some tough older mares, too, including Wedding Toast and Sheer Drama (last year's winner, Untapable, was scratched). But 3-year-olds have a good record in the Distaff. The race has been contested 31 times, and 3-year-olds have won 10 times. That includes three of the last four renewals, mostly recently in 2014, when Untapable capped a championship season at Santa Anita.
We spoke with Eclipse's Aron Wellman about CURALINA's prospects, how the race might unfold, and the privilege of having a Breeders' Cup starter.
Eclipse has been knocking on the door of BC success. Capo Bastone and Sweet Cat were third, Feathered and Tara from the Cape were fourth. How do you feel about Curalina's chances coming into the Distaff?
AW: We've been so fortunate to have Breeders' Cup runners every year since Eclipse was launched, and we've had some major thrills with some narrow defeats. Sweet Cat really got everyone's blood pumping at Churchill in 2011, and she ran a monster race to be 3rd. The following year Capo Bastone looked every bit a winner in the Juvenile, and Tara from the Cape nearly pulled off a massive upset. Last year we came so close with Feathered, but she came up just shy. This year, we are bringing our most accomplished horse to a Breeders' Cup race in CURALINA. It's such a special moment to look back on when we bought her at Keeneland as a yearling, and to see her train and school on these very grounds as she takes aim at the most important race for fillies and mares in the USA with a championship on the line is very emotional. She's had an incredible year, winning two Grade 1's and being Grade 1-placed 2 more times. She shows up and goes to battle every time, and despite the fact she's had a tough year, she seems to be peaking as the big dance approaches. With no Beholder to worry about, the Distaff is a wide open affair and it would come as no surprise if any number of fillies posed for photos when all was said and done. We are so proud of CURALINA and all she has accomplished this season and another major effort and result would purely be icing on the cake. We are here with a legitimate contender and we are confident she is going to prove to the world that she is worthy of being crowned a champion.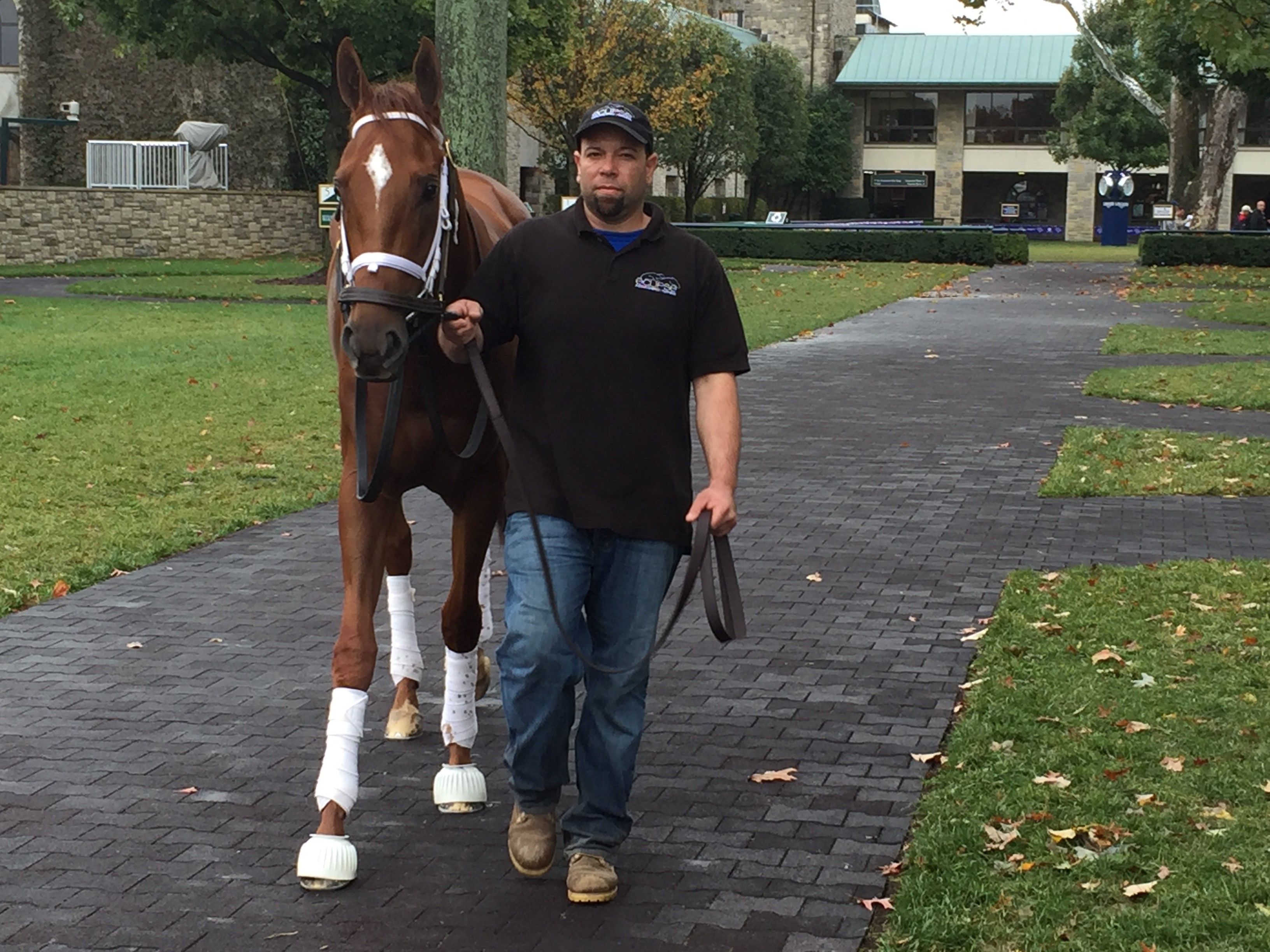 Curalina drew post 8. How do you see the race unfolding pace-wise?
AW: CURALINA has been at a disadvantage in her last handful of races from a post position and a pace perspective. We are thrilled with post 8, and we also envision her being able to work out the kind of trip which caters to her strengths. With Calamity Kate, My Sweet Addiction, Yahwila, I'm A Chatterbox and Weddding Toast in the lineup, there figures to be a true pace up front and, hopefully, a contested one as well. The past few races CURALINA has been bottled up in tight, claustrophobic spots and we have had to take her out of her game a bit strategically, but if the pace manifests and she gets out of the gate smoothly, and Joel Rosario can secure comfortable position going into the first turn, she ought to be able to find herself in a fluid rhythm up the backside sitting mid-pack and cruising along. We hope there's 3-5 fillies who stack up in front of CURALINA, and Joel has her coasting while against the bridle. If he's able to keep her gathered heading into the far turn, she should be ready for her cue to go engage the first flight. The key is to work out a clear run when it's time for her to uncoil and for her to get the jump on the closers. All we want is a fair trip, and if things play out how we see it in our minds, CURALINA should have a major say in the outcome and provide our partners with something to get their hearts pumping when the money and glory is on the line.
Eclipse has had horses in the Kentucky Derby and Breeders' Cup. How does the Breeders' Cup experience differ from the Derby?
AW: It's Eclipse's mission to not just have horses to run in Classic and Breeders' Cup races, but to show up with a bona fide opportunity to win. We've been so blessed to have run in Classic races and Breeders' Cup races, and it's very hard to compare the two. The Kentucky Derby is unique in that it's just one race, and it captures the attention of the entire world, whether you're a horse racing fan or not. It's clearly the most prestigious race in the world to win, and I've been so fortunate to participate in the management and ownership of a Kentucky Derby winner with Animal Kingdom in 2011, and we were so lucky to have Danza run 3rd in the Derby last year. It would be unfair to compare any other race or event to the Derby, because it is truly the Holy Grail. The Breeders' Cup is special in its own right and it's a monstrous privilege to be a participant in any of the divisions. The glamour, prestige and the money with potential Championship honors is what we want our partners exposed to as much as possible and it would be an honor of epic proportions to win a Breeders' Cup race. We aren't here as spectators or to see our name in the program, we're here to win and while the experience of running and even hitting the board is phenomenal, our goal is to reach the top of the mountain. We have so much respect for each of our opponents, but we do Believe Big that Friday will be the day for Eclipse and our partners, and CURALINA to be crowned Breeders' Cup Champions.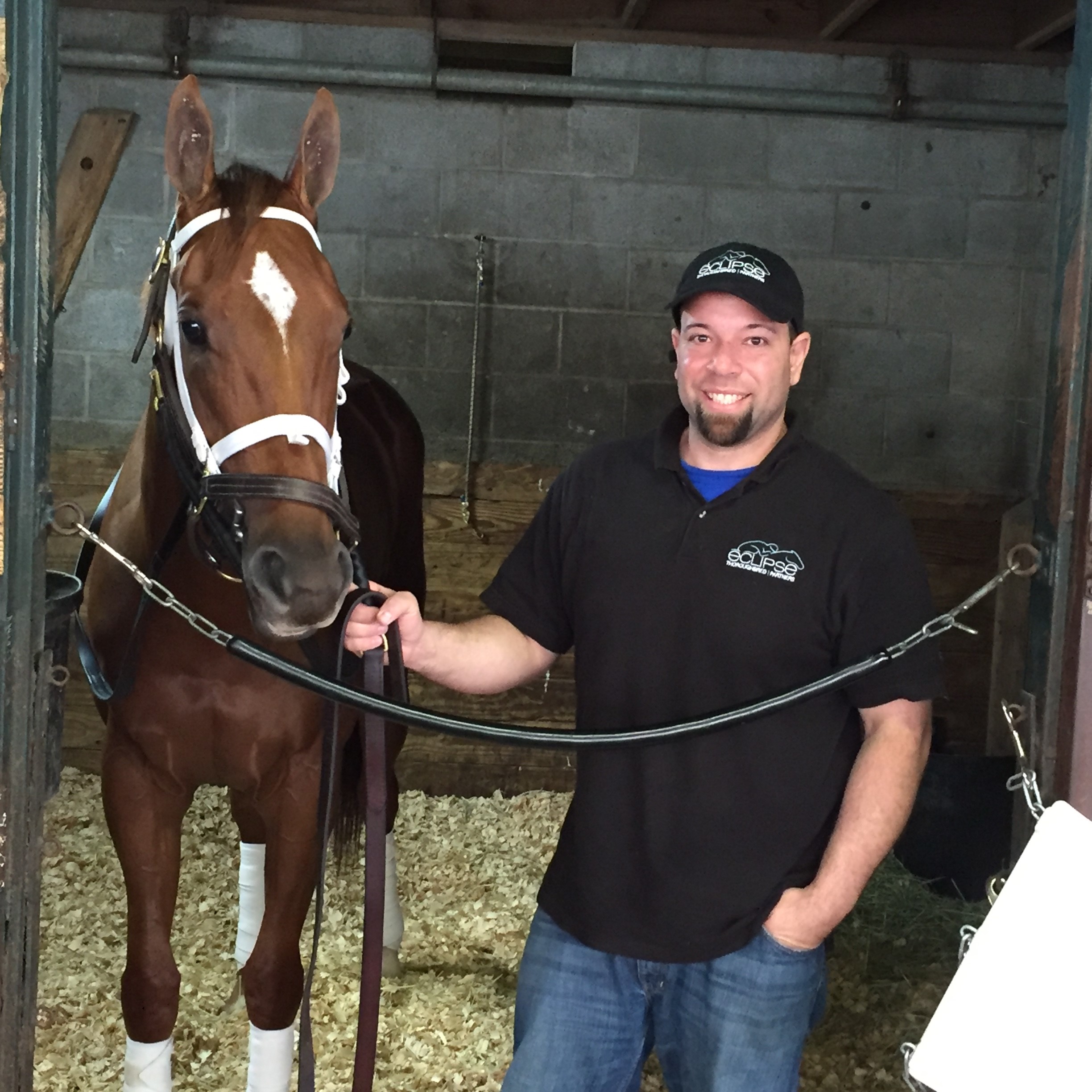 How many Eclipse partners will be in town for the Breeders' Cup? From how far and wide have people traveled?
There are just a handful partners in CURALINA, and they come from all parts of the country. All are set to converge on Lexington for Friday's festivities, and we're humbled that they can all be here with friends and family to share in this special event. The partners have been on a fantasy ride all season with CURALINA, and while we've watched the filly develop into a world-class athlete and competitor, so too have the friendships and bonds among the partners blossomed. There is no substitute for winning, but the relationships our partnerships provide the platform for is very gratifying to see evolve. The experience and the moments our partners share in victory and defeat is a real joy to see. I am so proud of our partners, who represent Eclipse with class and dignity, and it's been so heartwarming to see other Eclipse partners and fans who don't own an interest in CURALINA, join the team and root for her as she were their own. That's the spirit, camaraderie and familial environment we set out to establish when Eclipse was formed, and it's a pleasure to see it come to fruition.