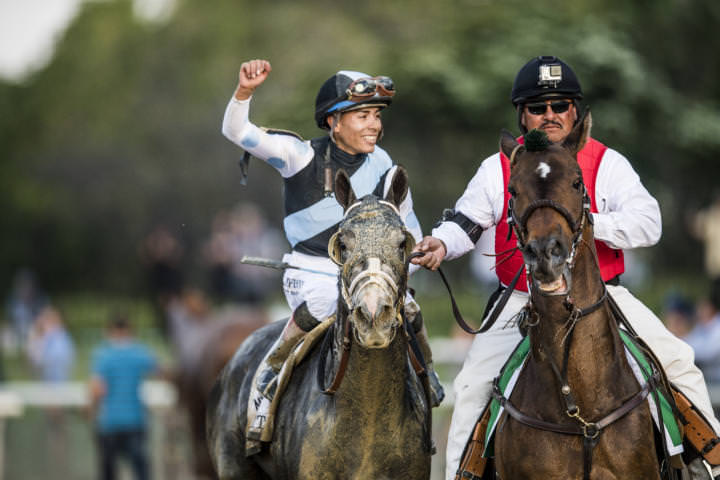 Contentious Travers Stakes on Tap
Group of sophomores features all three classic winners.
By Alicia Wincze Hughes
Some of the most heated debates that spring up around the racetrack could be resolved by one relatively simple concept: gather all the stars in the same place and let them determine who the brightest of the bunch is. It's an idea rooted in ease, but one that is often challenging to execute, as attrition, training techniques, and varied goals can make the task of getting all of a division's best performers together akin to herding cats.
Leave it to one of the most maligned groups of runners this year to be one of the most sporting in their actions. Over and over the 3-year-old dirt males have shown up to face one another on every meaningful stage and, while some have criticized their penchant for sharing the wealth, they have nonetheless succeeded in creating a depth-laden division full of accomplished members.
They have also made the 148th running of the Travers Stakes Presented by NYRA Bets (G1) at Saratoga Race Course Aug. 26 one that will have implications to match the race's prestige.
"A lot of people are saying the 3-year-old championship will be decided or should be decided in the Travers, and I think that's a great thing for the sport and a great thing for the industry," said Aron Wellman of Eclipse Thoroughbred Partners, which co-owns 7-2 morning-line Travers favorite Tapwrit. "All too often championships and Eclipse Awards are decided without the ability to assess head-to-head matchups and voters are left to their subjective views without … a defining moment in a division. And the Travers should be—or I think deserves to be—considered a true championship-making race."