The calendar has turned to 2022, but we'd be remiss if we didn't take a look back on the year that was 2021 for the Eclipse stable, as it was a dandy as we celebrated our 10th Anniversary and surpassed the 400 overall win mark and 100 Stakes wins while capturing a Breeders' Cup race, the Queen Mary at Royal Ascot, the American Oaks and Saratoga Oaks and placed in the Pegasus World Cup and the Pegasus World Cup Turf…a season certainly worthy of celebration!
While there are always transition periods, rebuilding phases with the retirement of stable stars and natural attrition associated with the operation of any major stable, 2021 was another banner year filled with milestones thanks to our loyal partner base, every horseman and woman responsible for caring for our equine athletes and the horses, the horses the horses!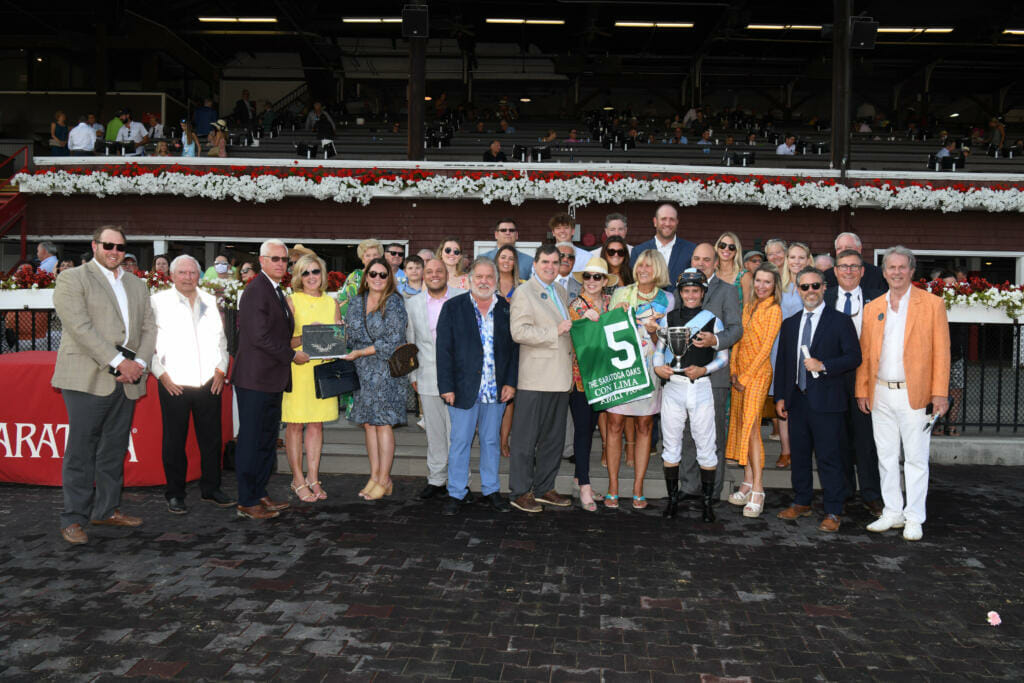 SCOREBOARD
Since the company's launch in late 2011, Eclipse has established itself as a perennial leader in the public partnership space in every meaningful statistical category and 2021 was a continuation of that trend, as the squad managed to further distance itself from the pack, racking up a robust 76 total wins, good for a lofty 21+% win clip and tacked on another 65 seconds and 50 thirds from 357 starters, which equates to a 54+% in-the-money rate.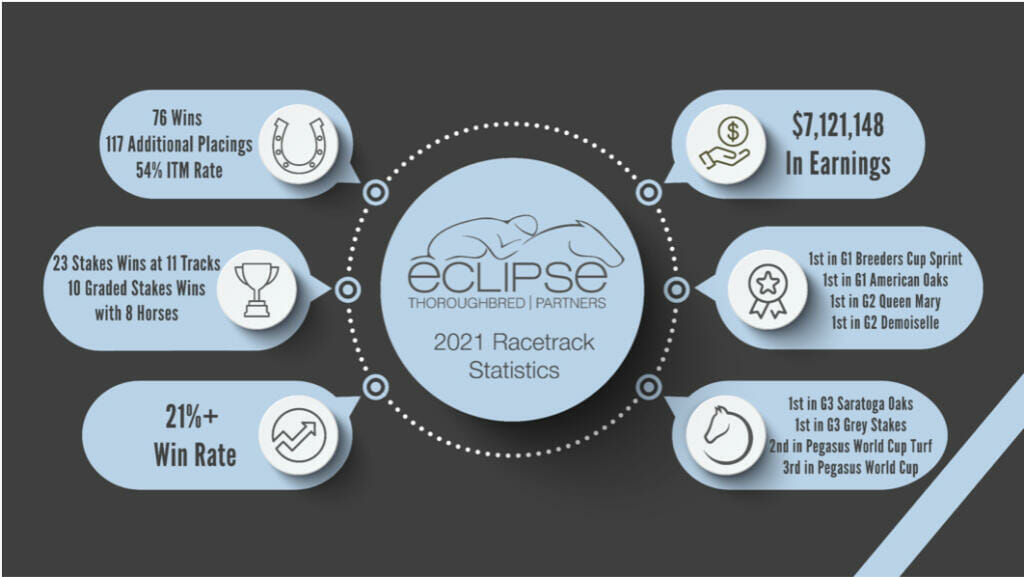 It wasn't just action galore and wins by the many that marked the season that was 2021, but the stable stayed true to our mission to compete and win at the very upper echelon of the sport, topping the Stakes standings among all partnerships by winning a whopping 23 Stakes races, 10 of which were Graded Stakes, including 2 Grade 1's in the Breeders' Cup and American Oaks, not to mention a historic victory in the Group 2 Queen Mary at Royal Ascot and placing 31 more times high level events. In the process of racking up these types of stats, Eclipse topped the charts in overall earnings with a $19,894 average earnings per start and seeing our runners bank in excess of $7 million for the first time in the stable's history!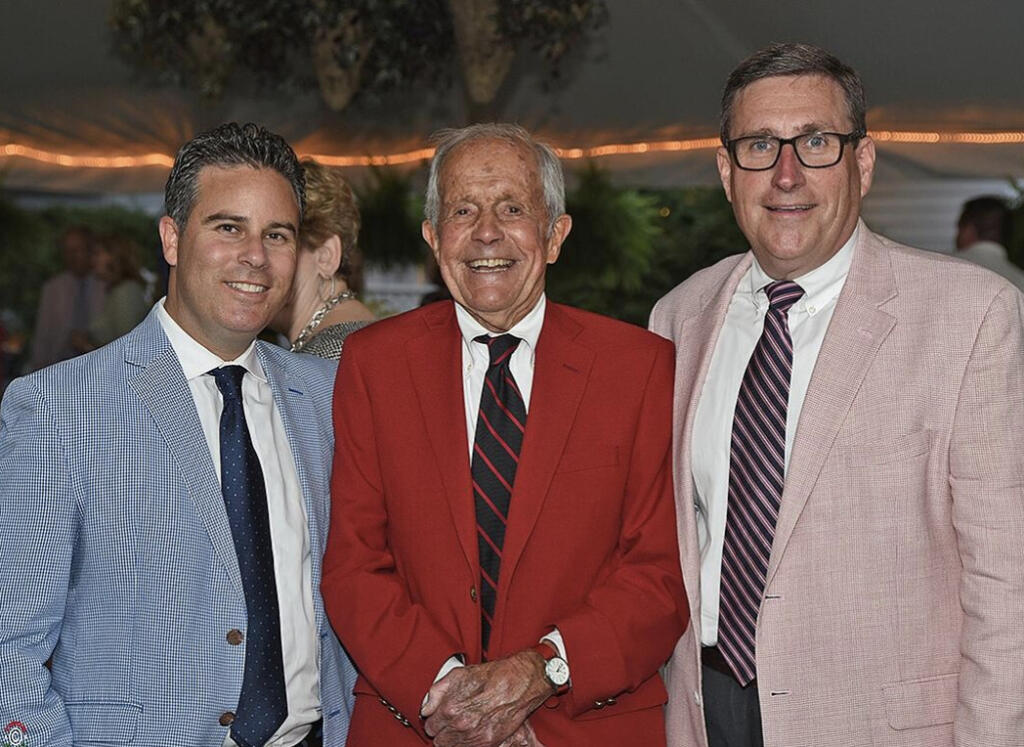 This is some heady stuff and while the Eclipse Award voting is generally limited to individuals when it comes to nominations for Champion Owner, the stats delivered by Eclipse managed partnerships will have outperformed the likely Eclipse Award nominees for Champion Owner, with the exception of Godolphin this year. Thanks to Cot Campbell, the face of ownership has changed and partnerships have become the overwhelming rule rather than the exception when it comes to racehorse ownership and we are hopeful that sometime in the near future the Eclipse Award criteria for Champion Owner will be adjusted to reflect the reality of modern ownership. Nevertheless, we are hugely proud of what Eclipse achieved in 2021 and we will only strive that much harder to improve our program every year for our deserving partners.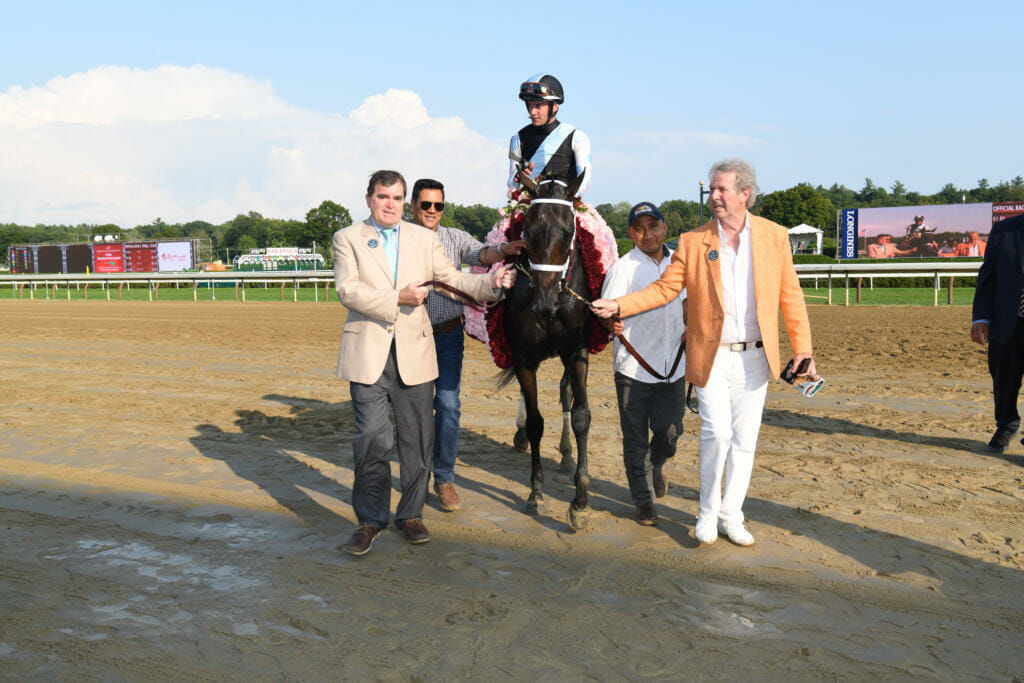 Speaking of which, another source of enhanced pride for Eclipse is that 212 partners won at least 1 race as Members of Eclipse partnerships in 2021, 106 of whom enjoyed Stakes glory, 89 of whom enjoyed Graded Stakes glory and 56 of whom enjoyed the taste of Grade 1 victory.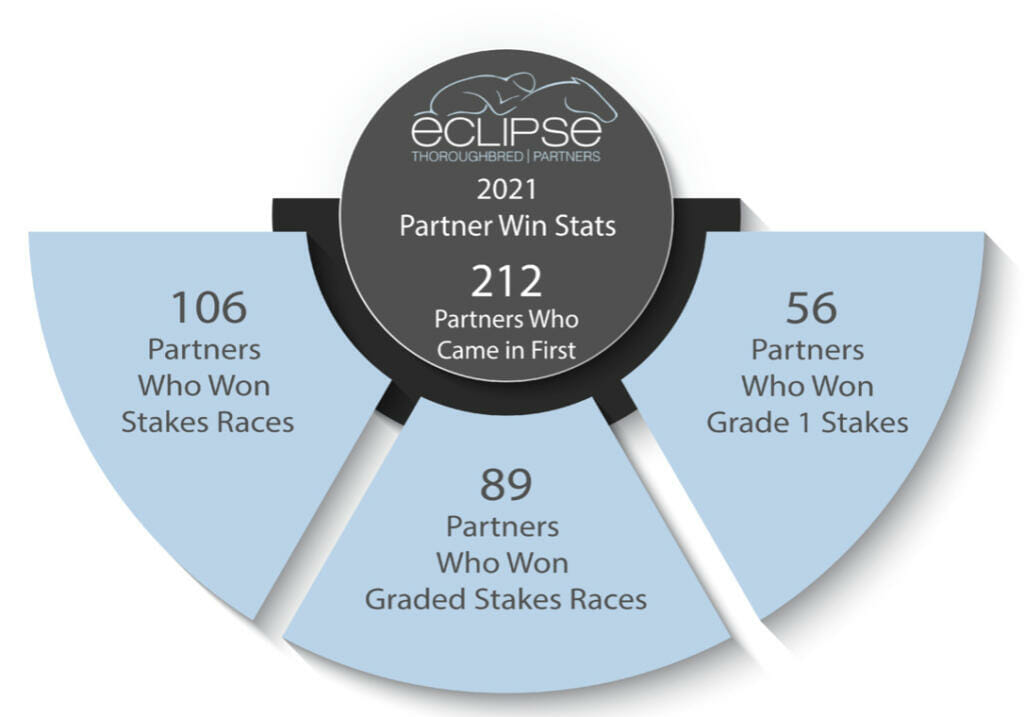 Eclipse always operates under the notion that horse racing is "the ultimate what have you done for me lately?" game, so to be able to deliver top caliber results for our partners and to keep identifying the "big horses" year in and year out on a consistent basis is a heartfelt source of pride and drive for the Eclipse team.
One area where the roster continues to be particularly adept at was with the babies, as Eclipse won 19 races with 2 year-olds, including 7 Stakes with 6 individual Freshman, including the aforementioned Quick Suzy across the pond, Nest's dazzling score in the Grade 2 Demoiselle in New York and God of Love's Black Type double which is expected to translate into Eclipse's second consecutive Canadian Champion 2 Year-Old Colt Award.
The strength of the 2021 Freshman class certainly allows for supreme optimism as they become Sophs and the Classic dream lives on for several prime-time youngsters on the roster. The improved depth in the Sophomore class along with the passing of the torch to the newly turned Freshman symbolize Eclipse's constant mission of trying to improve scouting and developmental methods.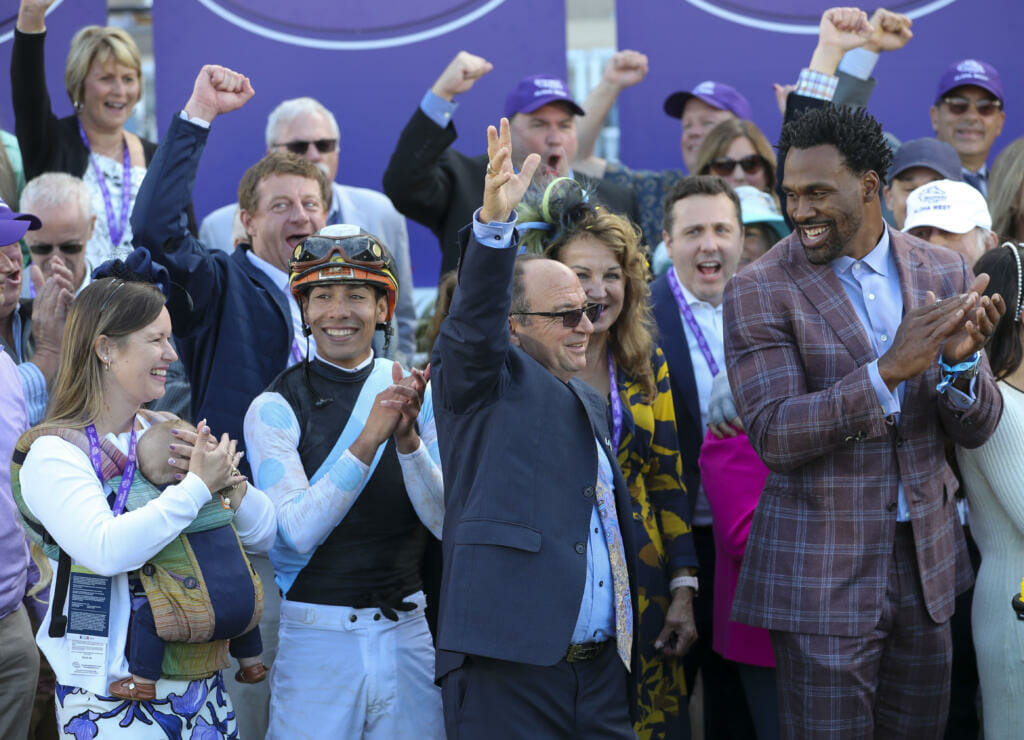 Eclipse is never an operation to rest on our laurels and we remain hungrier than ever to deliver the 1st class results on and off the racetrack that our partners desire and deserve.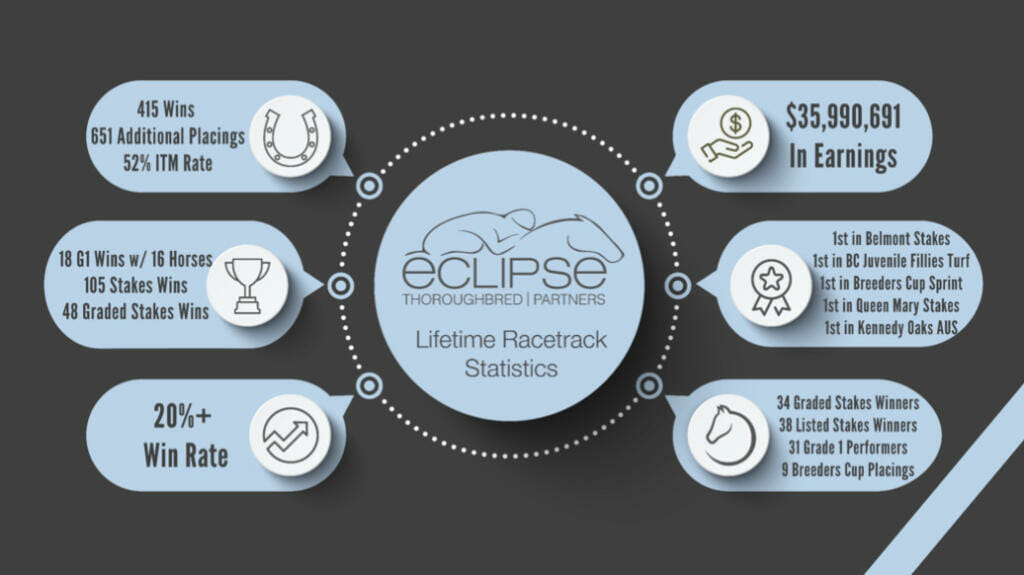 To see our 2021 North American stats and all historical stats for Eclipse check out this link on ownerview:
https://www.ownerview.com/syndicate/o6-1861482/eclipse-thoroughbred-partners
Historically, this edition of Total Eclipse will be composed of our Top 10 highlights of the prior year, but seeing as though we were so fortunate and blessed to have such a monumental season, we're going to make it the Top 20 of 2021! So, without further ado:
TOP 20 HIGHLIGHTS OF 2021
20. Abaan gave his partners a heck of an early Christmas gift when he made all 16 poles of his 2 mile journey around the Gulfstream Park greensward winning ones in the $100,000 H. Allen Jerkens on Christmas Eve. Abaan was part of a 4-horse package which Eclipse secured privately from Shadwell stable in late 2020 and turned over to Todd Pletcher. The partnership formed was comprised predominantly of Newcomers and Abaan put an exclamation point on an incredible season for the Newcomer partnership, which had 8 wins with the original quartet and the icing on the cake was that partnership also acquiring an interest in Aloha West, who won an Allowance at Churchill Downs and a pair at Saratoga before making history in the $2 million Breeders' Cup Sprint.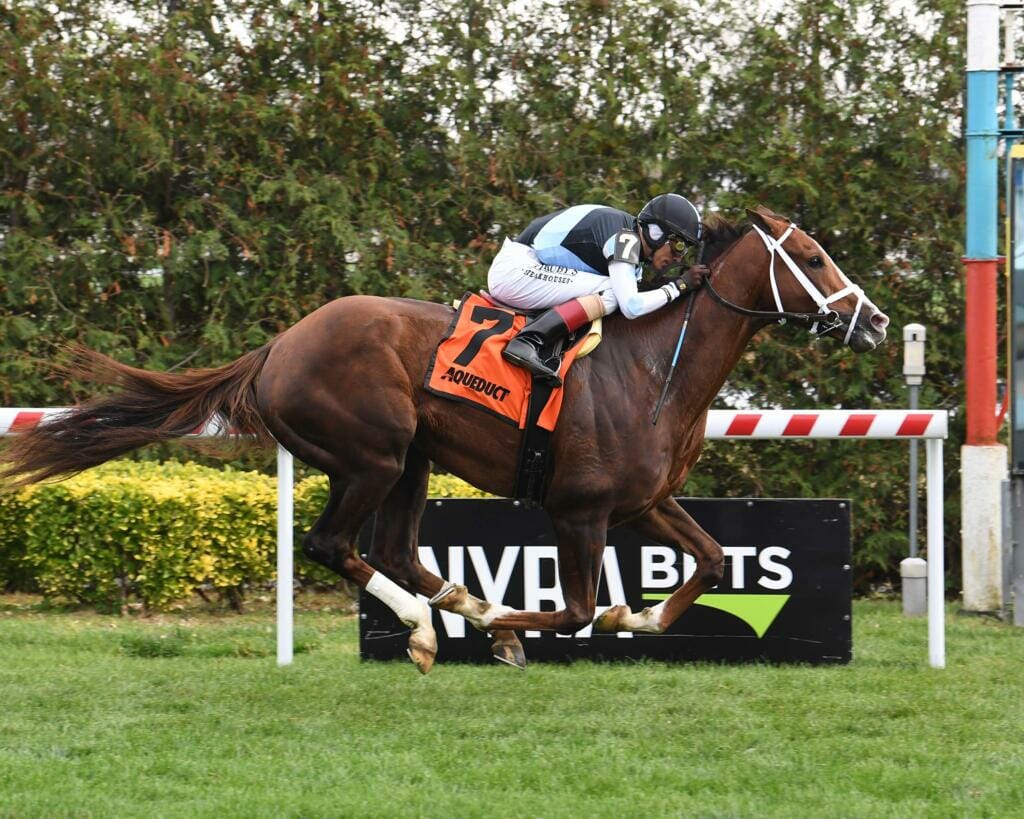 19. Gale was spectacular when blowing her foes away in the Geisha Stakes at Laurel in January. A supremely speedy and talented filly, the daughter of Tomalist was well-conditioned by Jonathan Thomas. Unfortunately, Gale injured a knee in the Geisha and was forced into retirement. She was bred to Not This Time and sold for a whopping $470,000 this past November. Gale's legacy may continue on for the baby blue and black as her half-sis, Blustery, made an auspicious debut last month for the stable and appears to have a bright future under Thomas' tutelage.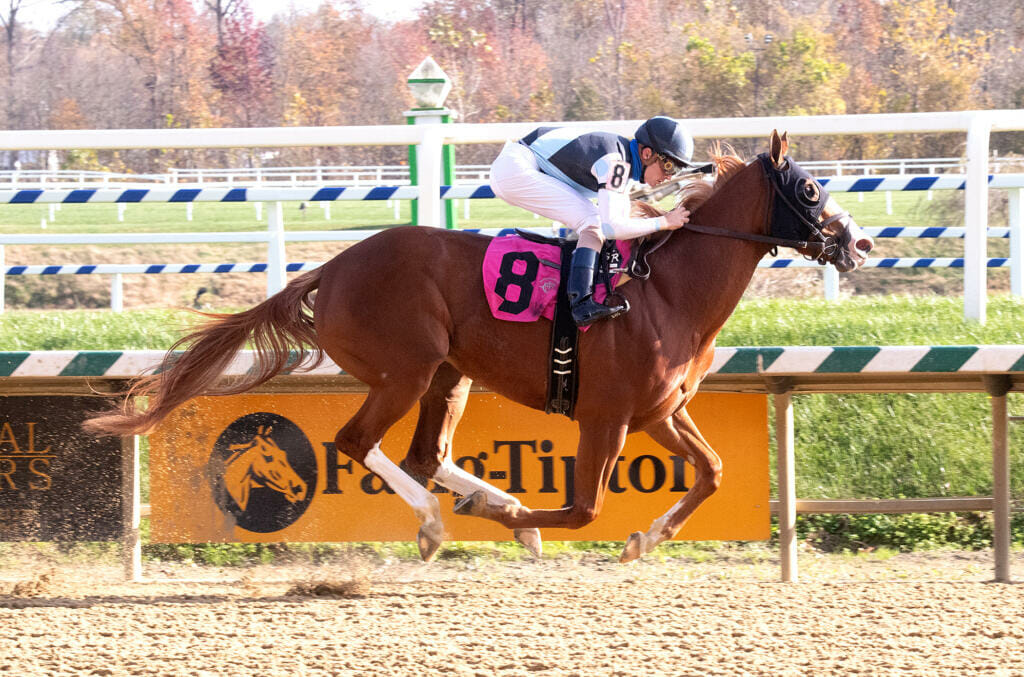 18. Blame Debbie made the top 20 highlight reel in 2020 and she earned her way back in 2021 by virtue of her wire-to-wire triumph in the $100,000 Searching Stakes at Pimlico for Graham Motion. A stable fave, Debbie did her damage at marathons on the lawn and she was as game and courageous as they come. Debbie was sold in November for $285,000 and we wish her the best of luck for her new owners as a mama.
17. Gretzky the Great was a Grade 1-winner at age 2 and named Champion Freshman Colt in Canada and he translated that top juvenile form into a Stakes win as a Soph in the $125,000 Greenwood Stakes at Woodbine. Given a chance to hop on the Kentucky Derby Trail early in his 3 year-old season, Gretzky was exposed when running past a mile, so he was reverted to grass dashes and found his rhythm again. The son of Nyquist had a rocky go of it in 2021 for Mark Casse, but he did provide his partners with a thrilling Stakes score and he's hinting that he may come back with a vengeance in 2022.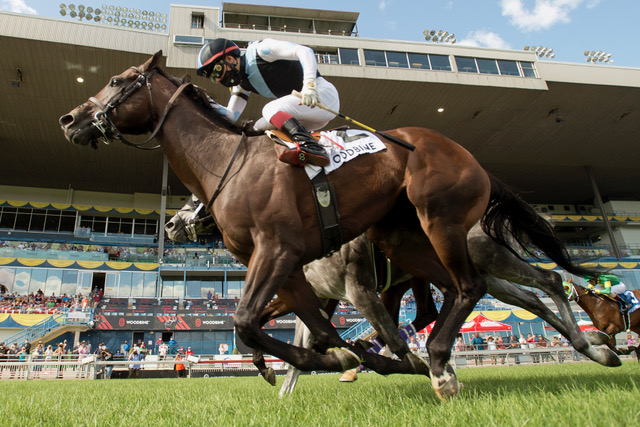 16. Cobra Jet opened new horizons for Eclipse as the first ever runner to carry our silks in Washington State at Emerald Downs. And, thanks to his venomous speed, Cobra Jet allowed the baby blue and black to announce our presence with authority by turning on the afterburners and crushing his foes in a pair of Stakes in the Pacific Northwest, including dominant performances in the King's County and Washington Juvenile. The gelded son of Curlin to Mischief has been rested since September and is being primed for another attack on the Stakes ranks at Emerald Downs this spring and summer for Frank Lucarelli.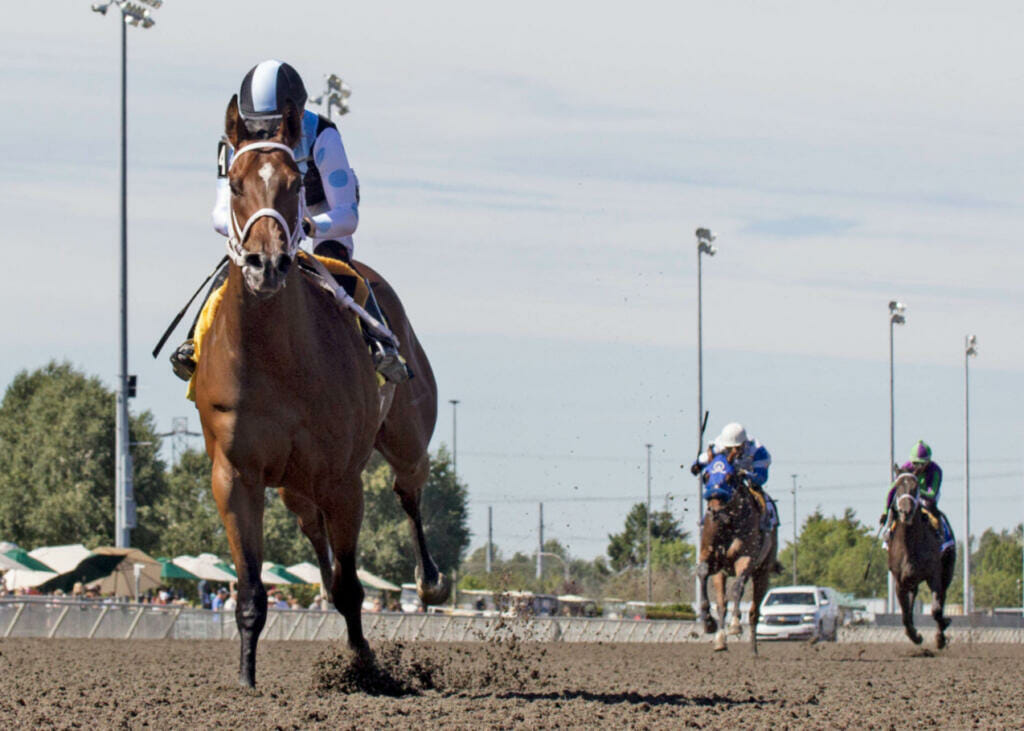 15. Baksheesh paid immediate dividends for the partners who put their faith into her after storming from the back of the pack to capture the $250,000 Muskoka Stakes, joining God of Love as 1 of 2 youngsters to win Stakes races at Woodbine in Toronto as Maidens. Baksheesh shot for the stars in the Grade 1 Natalma thereafter and got a dose of reality, but she polished off her Stakes-winning season with a strong 2nd in a salty Allowance and looks to be at her best as a late-running sprinter for Mark Casse.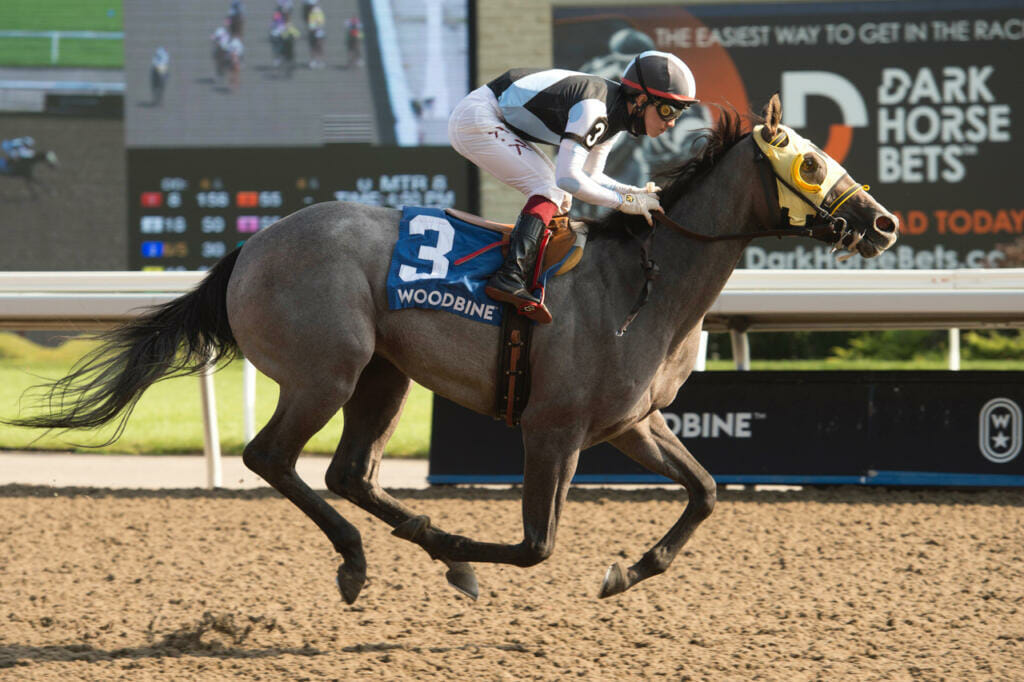 14. Spanish Loveaffair was spectacular as a 2 year-old for Casse, proving superior in a Stakes and taking her partners to the Breeders' Cup at Keeneland. She was robbed of a Graded Stakes win when much best and ultimately DQ'd in the Hercomesthebride at The Gulf, but she made amends with a couple of Graded placings and hit a high point when streaking home a clear winner of the $150,000 Pebbles Stakes at Belmont Park at boxcar odds. A super filly for the stable, Spanish Loveaffair was sold in November for a hefty sum to the tune of $775,000 and we wish her and her new connections the very best moving forward.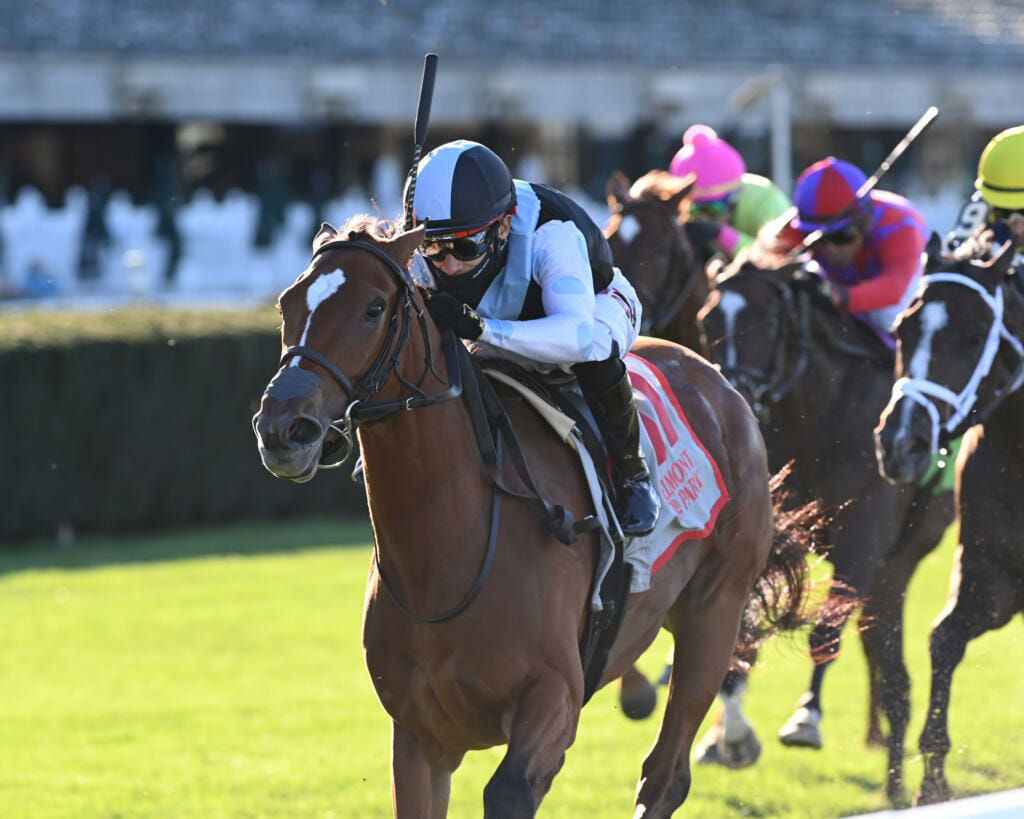 13. Annex was a blockbuster private purchase early in 2021 and he made good on the investment with a pair of rousing wins in the Grade 3 Palm Beach as well as the Cutler Bay at Gulfstream Park in his initial duo of starts for the squad. A quirky dude with a lot of chrome, Annex fell off form mid-year, but did run a huge second in the Grade 2 Hall of Fame at The Spa before being sent to the sidelines to freshen for the upcoming season under the watchful eye of Hall of Famer, Bill Mott.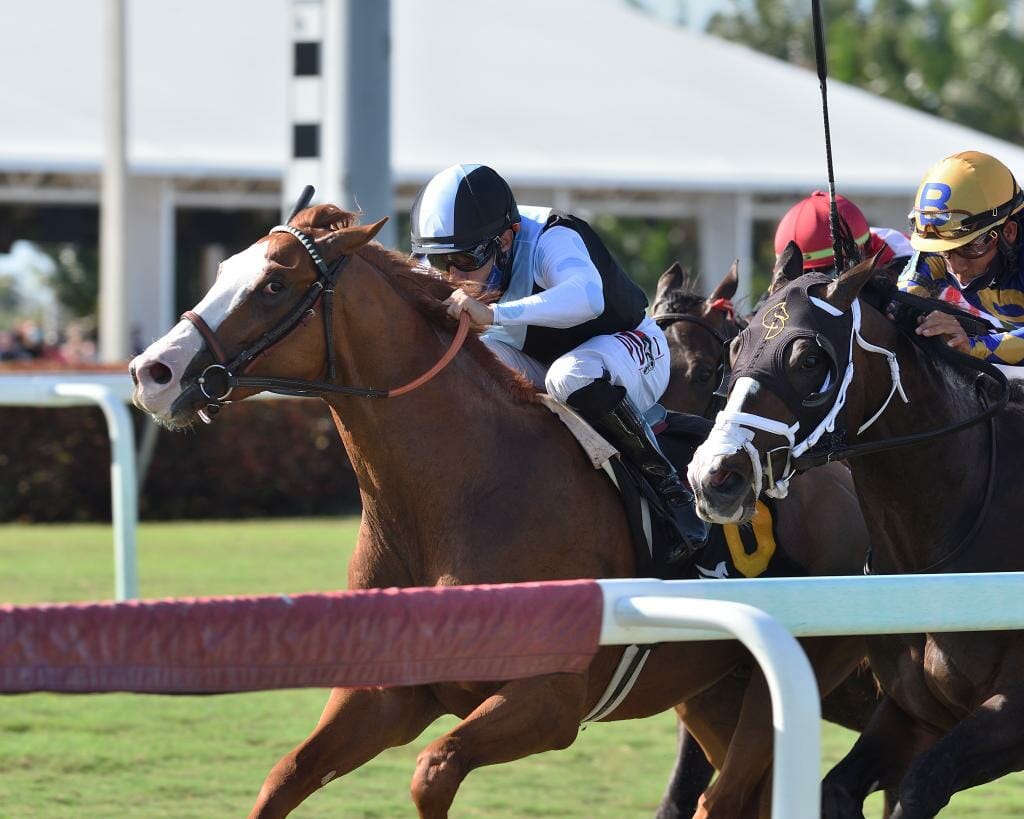 12. Independence Hall made the 2020 highlight reel with his Jerome score which followed his jaw-dropping Nashua decimation and while he never could quite crack the Grade 1 code, his flagfall to that's all domination of the Grade 2, $200,000 Fayette at Keeneland was an immensely gratifying moment for all involved. The wild-child was without a doubt one of the most handsome and charismatic colts to ever rep the stable and he will now have every opportunity to succeed in his second career as a member of the esteemed WinStar stallion station.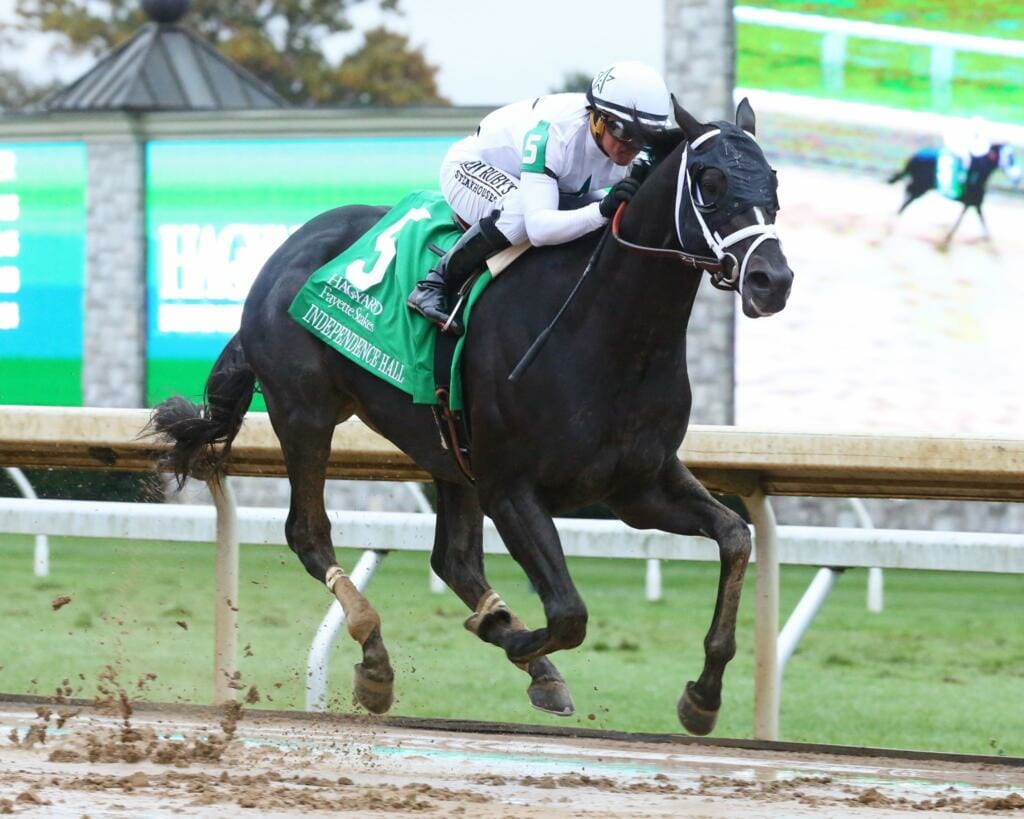 11. God of Love is another smashing looking colt from the Tapit sire line and the son of Cupid has certainly staked his case to become Eclipse, Gary Barber and Mark Casse's second consecutive Champion 2 Year-Old Colt in Canada by way of his victories in the Cup & Saucer as well as the Grade 3 Grey Stakes. This dude is as striking as they come and he's now working on the dirt in So Flo to see if a bid at a run for The Run For The Roses might be in the cards in 2022.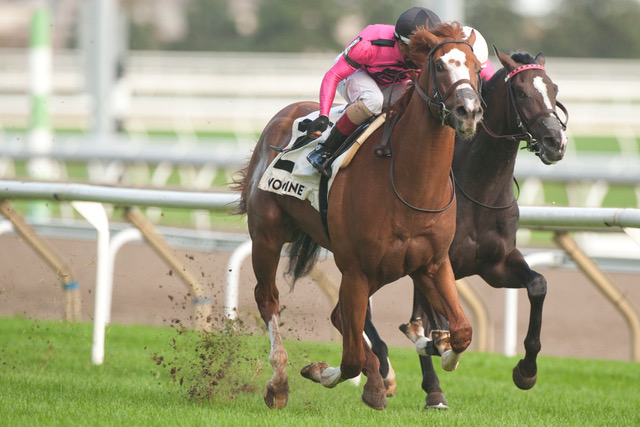 10. Con Lima and Spanish Loveaffair share the honors of highlight #10 in what was unquestionably the most bizarre race and eventual result Eclipse has ever experienced. Spanish Loveaffair won the Grade 3 Herecomesthebride at Gulfstream with ease, while Con Lima rallied to be second after leaping at the break and being taken out of her game. The Stewards ruled that Spanish Loveaffair caused interference to another filly going into the far turn and she was relegated to an off-the-board position while her stablemate, Con Lima, originally second, was promoted to the win. This was the absolute definition of mixed-emotions to the nth degree, but still deserved highlight status in a wacky race for the stable in 2021!
9. Largent and Independence Hall defied the general rule that winning races must occur for a horse to make the Top 20, but they are the exceptions to that general rule in the wake of Largent's near second in the Grade 1, $1 million Pegasus World Cup Turf and Independence Hall's gritty 3rd in the Grade 1, $4 million Pegasus World Cup, both races which took place within 30 minutes of one another at The Gulf in South Florida. The big boys didn't quite get the job done to earn their right into the winners' enclosure, but they sure did lay it down and deliver monster efforts in 7-figure G1's and the fact they happened in back-to-back races on the same card was pretty darn cool.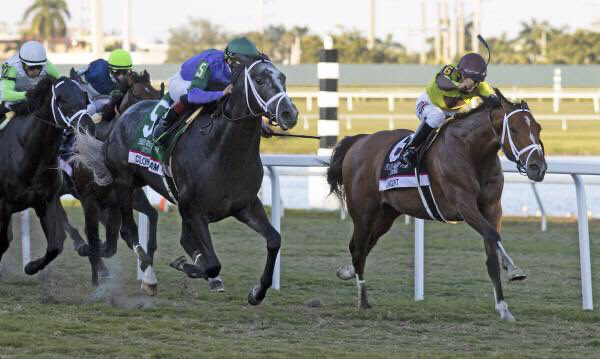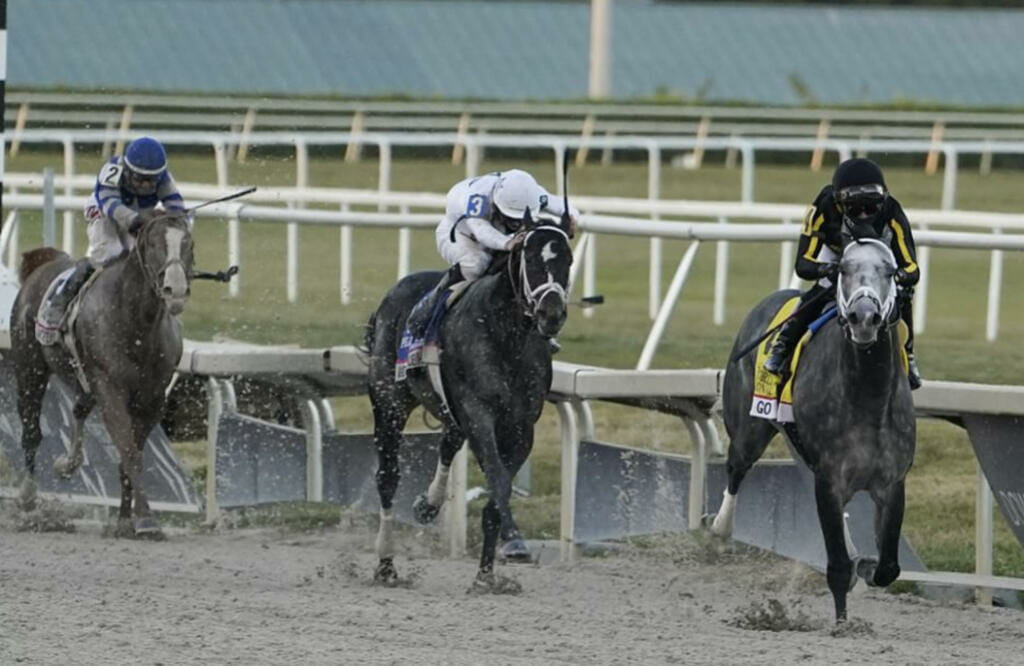 8. Ohio may be the first horse in Eclipse history to make the Top 10 or 20 for 3 consecutive years. A rare claim for Eclipse for $50,000 in June of 2019, he won multiple races in the immediate aftermath of being haltered by Eclipse and Michael McCarthy, including the 2019 rendition of the Cotton Fitzsimmons Stakes at Turf Paradise. Ohio would climb to the top of the mountain in 2020 by winning the Grade 1, $400,000 Kilroe Mile at Santa Anita and doubled-up in the Fitzsimmons as well. Brought back off nearly a year layoff, Ohio made history by surging to a daylight win in the 2021 edition of the Fitzsimmons, stamping himself a Turf Paradise legend with the 3-peat. Ohio has since been retired and now resides on So Cal at Lucky Kid Farm where he's being trained for a secondary career as a riding horse. Both Eclipse Pres, Aron Wellman and his daughter Sadie, a budding equestrian, have ridden the old man and he sure does seem to be enjoying life after his illustrious racing career.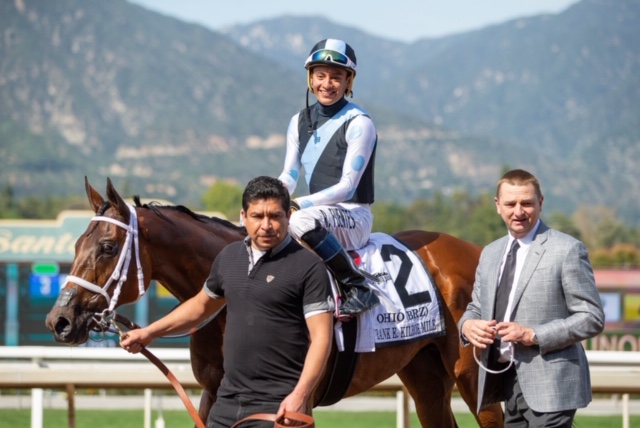 7. Nest became the 3rd daughter of Curlin to prove best in a Graded Stakes for Eclipse, joining multiple Grade 1-heroine, Curalina, and Grade 2 victress, Point of Honor, when she looped the field en route to an exhilarating win in the Grade 2, $200,000 Demoiselle at The Big A. Nest is a full-sis to Grade 1 Santa Anita Handicap hero, Idol, so the fact she's won a G2 at age 2 and appears to be a bona fide Kentucky Oaks prospect makes her one of the most valuable fillies in circulation, a position Eclipse is no stranger to with our track record of high-class #EclipseFillies. Nest is currently in training in So Flo with Todd Pletcher as she takes aim at the 1st Friday in May.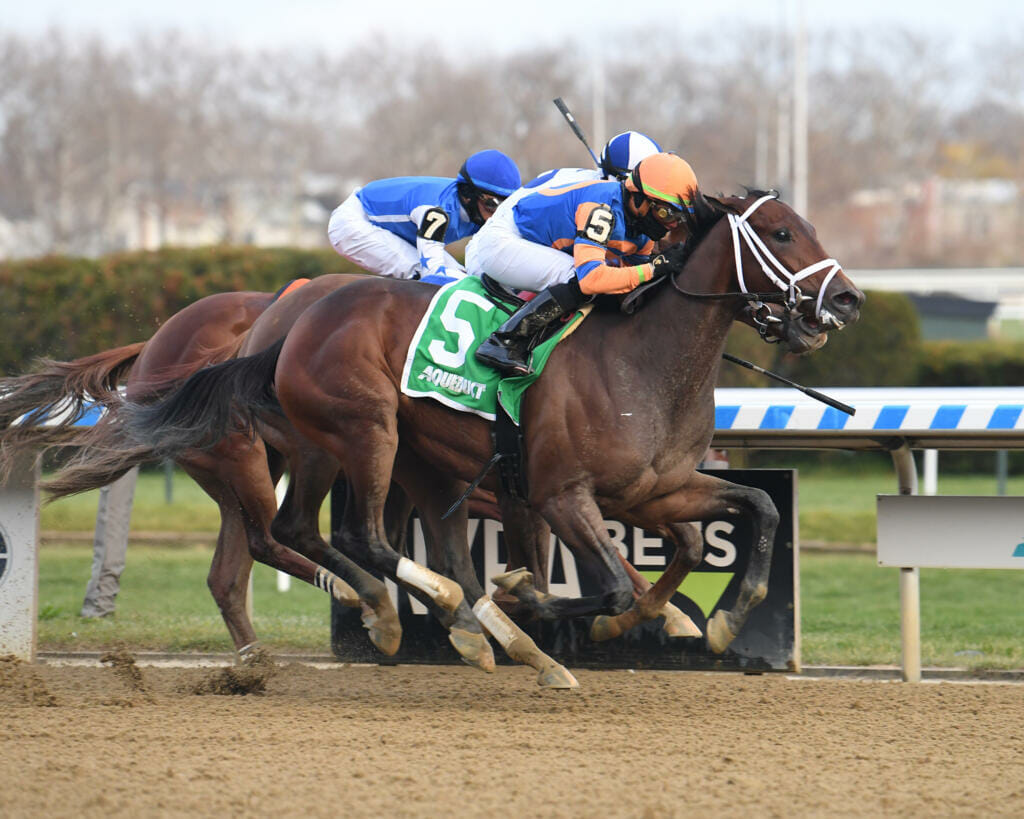 6. Quick Suzy became the most recent #EclipseEuroFilly to take partners to new heights when she zipped to the wire first in the prestigious Group 2 Queen Mary at Royal Ascot. The historic accomplishment allowed Eclipse to join a select fraternity of Americans to hoist the trophy in a race at coveted Royal Ascot. The fleet-footed filly was unlucky when unable to make the Breeders' Cup after making her way stateside, but she's on the road to recovery and will make her presence felt later this year for Paddy Gallagher.
5. Con Lima deserved multiple spots on this Top 20 list, but she'll get #5 as she WON 5 Black Type races in 2021 and placed in 2 others, all on the turf, not to mention a 4th in the Grade 2 Gulfstream Park Oaks on the dirt. Not many fillies have ever strung together a ledger like Con Lima was able to from January through August, especially young 3 year-olds. Con Lima's body of work was nothing short of spectacular: She began her season with a win in the Ginger Brew Stakes in January; she was second in the Sweetest Chant in February; she won the Grade 3 Herecomesthebride in March; she was 4th in the Grade 2 GP Oaks in April; she won the Honey Rider in May; she won the Grade 3 Wonder Again at Belmont in June; she was second in the $700,000 Belmont Oaks Invitational in July; and she won the Grade 2, $700,000 Saratoga Oaks in August. The iron filly finally had a chink in her armor just before she would have been the likely favorite for the Jockey Club Oaks, but what a season it was for the Texas-Bred dynamo. Con Lima is getting legged up at WinStar Farm in preparation for rejoining Todd Pletcher in coming months and re-establishing herself as a filly to be reckoned with in the older division.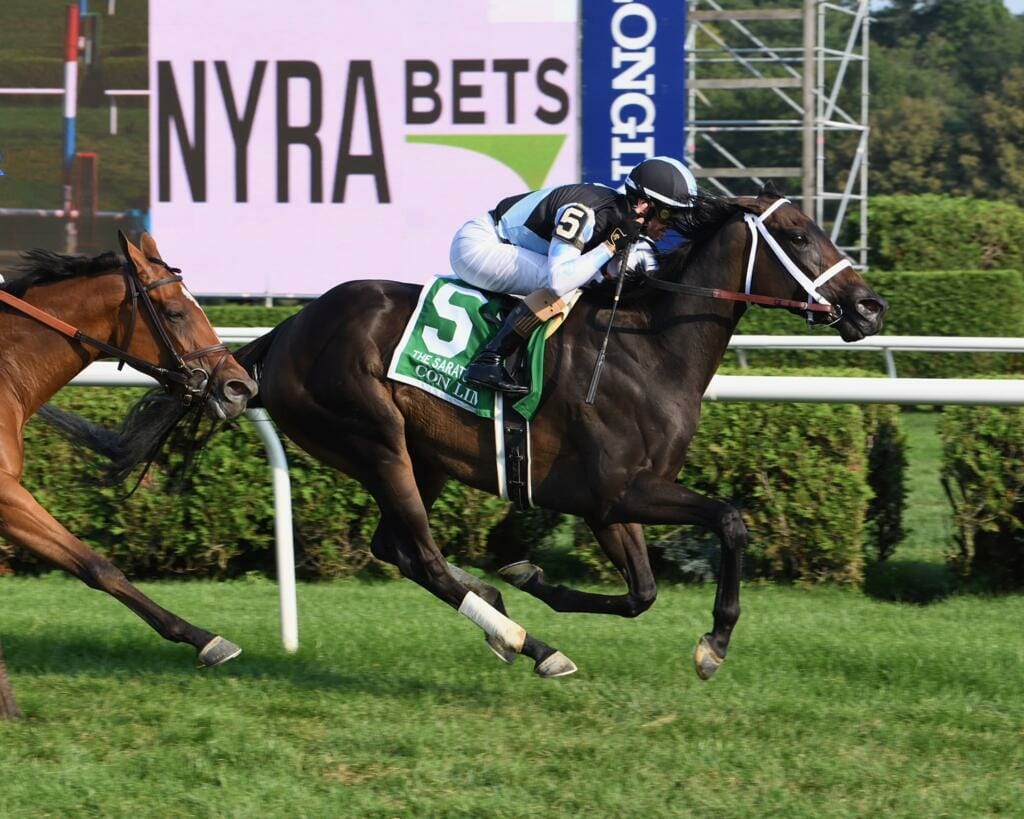 4. Queen Goddess was purchased off just a single second in her lone start in late July of her 3 year-old season and she proceeded to reel off a pair of wins at Del Mar. She got bogged down on soft turf when swinging for the fences in the Grade 1 QEII at Keeneland, but made good on Eclipse's conviction that she was a top shelf filly when the Empire Maker miss made all in the Grade 1, $300,000 American Oaks at Santa Anita on Opening Day, the day after Christmas. Queen Goddess joined In Lingerie as the second Eclipse gal by Empire Maker to notch a G1 and there's no telling how high this royal filly might soar under the guidance of Michael McCarthy. The American Oaks is a race Eclipse had been second in three times prior to Queen Goddess barging right through the palace door.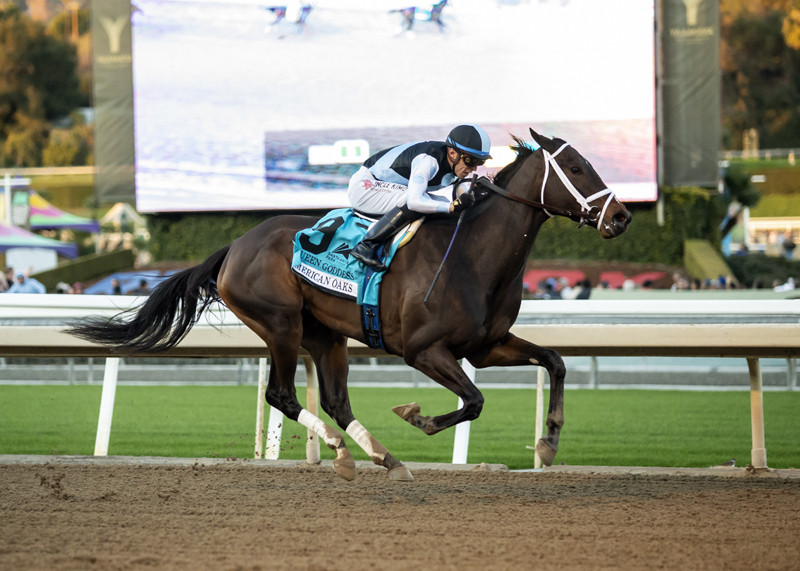 3. Aloha West was an outright awesome success story for Eclipse in 2021. Purchased privately off a 5th-place finish in a 1st level Allowance in his 2nd ever career start at age 4, Aloha West went on to win an Allowance at Churchill Downs, a pair of Allowances in Saratoga, lose a nasty bob to be 2nd in the Grade 2 Phoenix, a "Win & You're In" race for the Breeders' Cup Sprint at Keeneland and then he provided his partners with the ultimate thrill when he produced a furious explosion the final 1/8-mile to surge to a nose victory in the Grade 1, $2 million Breeders' Cup Sprint at Del Mar. A monumental victory to say the least, there was so much cool stuff surrounding the Aloha West story. From being conditioned by the industry's sweetheart, Wayne "Cat Man" Catalano, to the partnership being comprised of a significant number of Newcomers to Eclipse and a handful of 1st-time racehorse owners in general to 90+ year-old veterans of the industry who've owned horses dating back 6 decades, Aloha West was a true feel-good story of Breeders' Cup and the year at-large. Everything about this colt, his trainer and his partnership embodies all that is good about the sport and we are humbled and honored to have been part of this Cinderella story. Aloha West is getting some well-deserved R & R and he'll be back to defend his Breeders' Cup crown in 2022.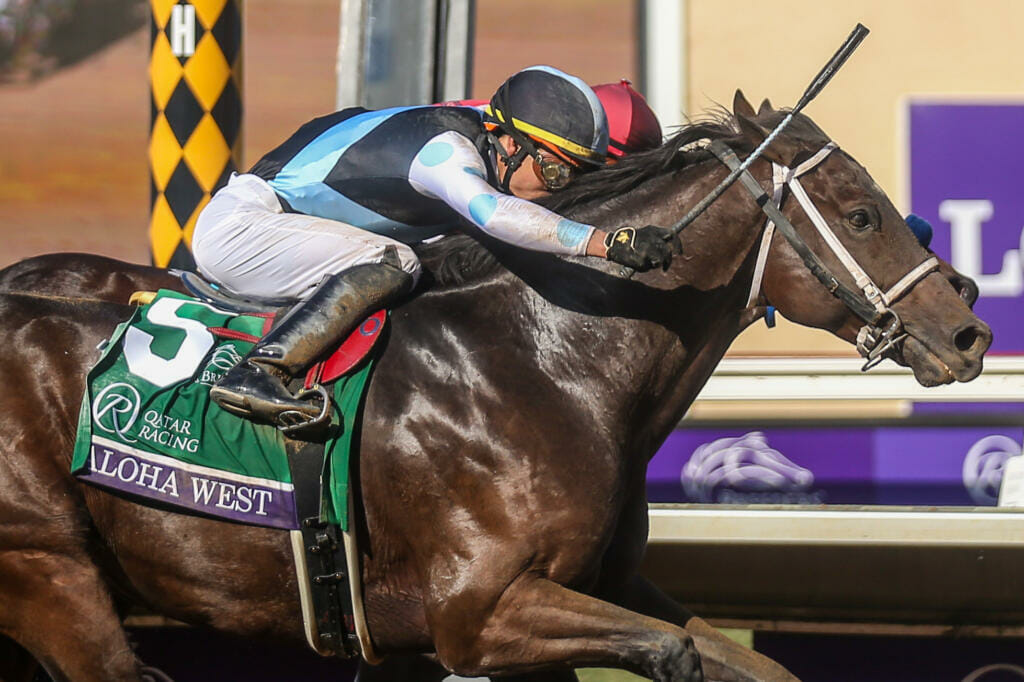 2. Kelsey Marshall Hughes & Blue Moon. Eclipse has been very proud of the progress that has been made with the Blue Moon Aftercare Program, which was founded in 2018 by Eclipse's VP of Partner Relations, Kelsey Marshall Hughes. In just its fourth year of full operation, Blue Moon funding contributed to several noble "rescue" missions and charitable initiatives, all of which were memorialized in Kelsey's 2021 Blue Moon Happenings, which can be seen again here:
https://eclipsetbpartners.com/news/blue-moon-2021-happenings/
In large part due to her commitment to Blue Moon aftercare and Kelsey's supreme devotion to Eclipse and our incredible partner base, among many other hats that Kelsey wears day in and day out as Eclipse's original employee, Kelsey received a tremendous honor this year when voted by an esteemed panel of judges as the TIEA Award Winner in the category of Administration. Kelsey is a most-deserving recipient of this high honor and she beat out a number of accomplished colleagues to earn the top prize. This industry-wide award symbolizes Kelsey's remarkable talents which Eclipse partners reap the benefits from as well as the respect she's earned from the ground up in this cut-throat industry. We could not be more proud of Kelsey!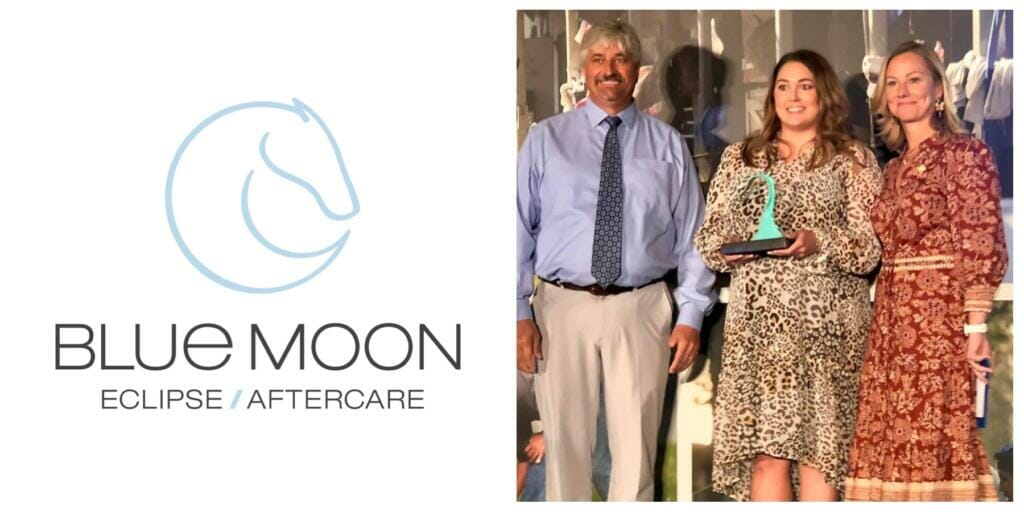 1. Health & Safety. At the core of everything Eclipse stands for is pure horsemanship and a totally devoted appreciation for the equine athletes who are the heart of the Eclipse program. Therefore, the #1 highlight of the 2021 season is the fact that each and every one of the 357 horses and jockeys that Eclipse sent out onto the racetrack to compete in a race came home safe. Inevitably, the stable is frequently experiencing injuries to equine members of the roster during training or in other unfortunate ways, some minor, some crushing. This comes with the territory and Eclipse exercises every ounce of skill and effort to minimize this risk. We also recognize and appreciate the risk taken by horse and jockey every time they go to battle and this is something Eclipse never takes for granted and we take extreme pride in the care, attention and horsemanship that goes into every member of the stable. It is our wish that this can be our #1 highlight every single year and that all we have to do is cut and paste this paragraph year in and year out!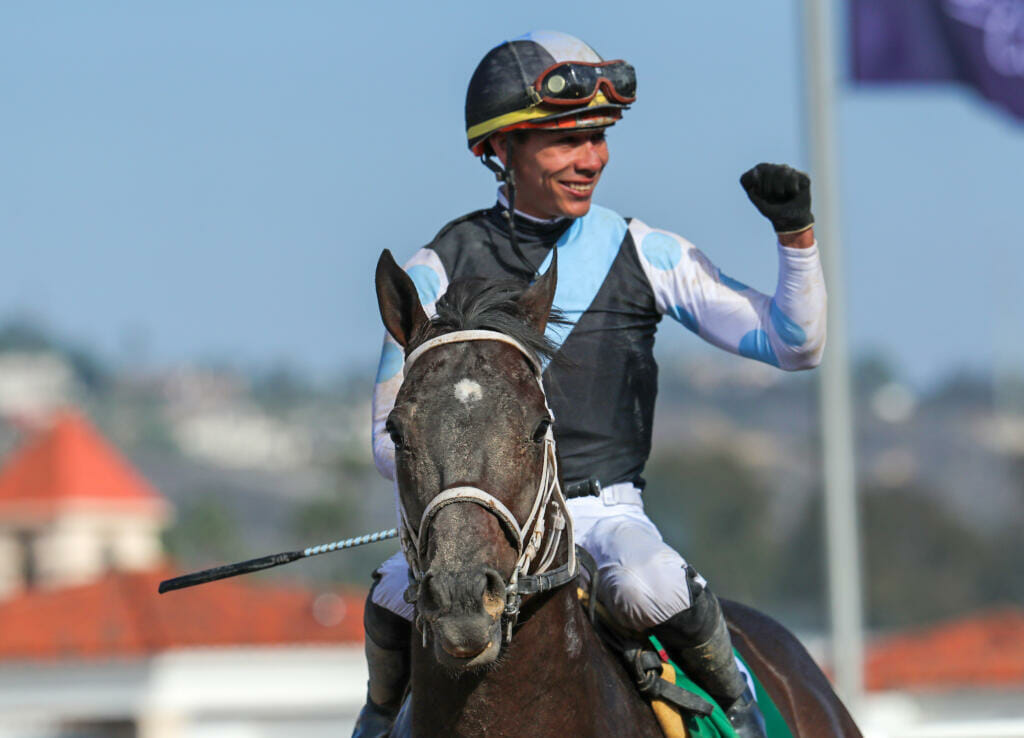 2021 HIGHLIGHT REEL VIDEO
To enjoy the highlight reel of many of the races mentioned above, including the 23 Stakes victories in which Eclipse partners posed for photos:

The 2021 Hall of Fame Class is the deepest in the stable's history, registering 6 deep.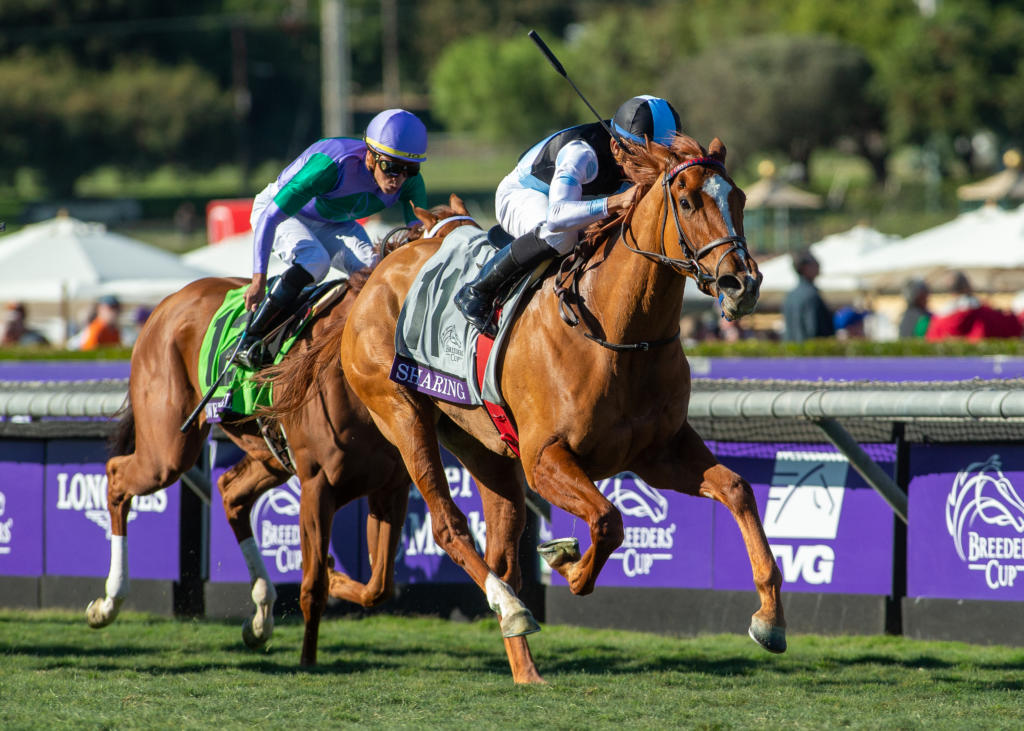 Sharing was a $350,000 yearling purchase at Fasig-Tipton in Saratoga and was ultimately sold as a broodmare prospect in a multi-million dollar transaction: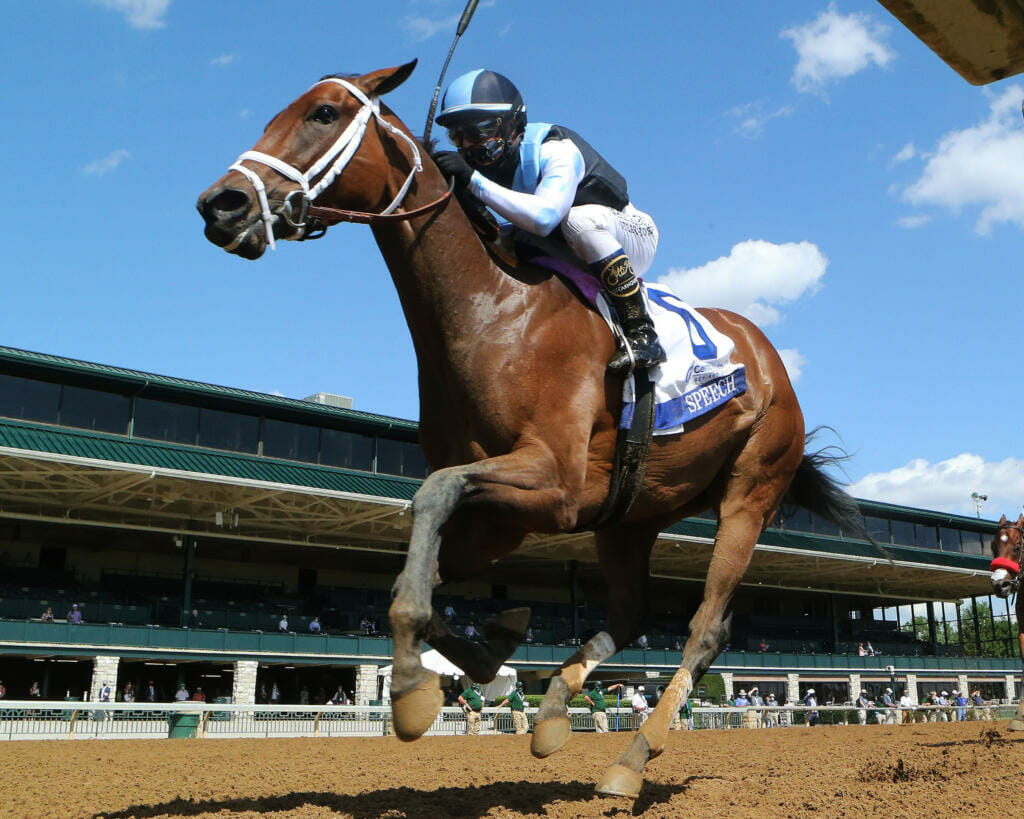 Speech was a $195,000 2 year-old in-training acquisition and was sold privately for 7-figures: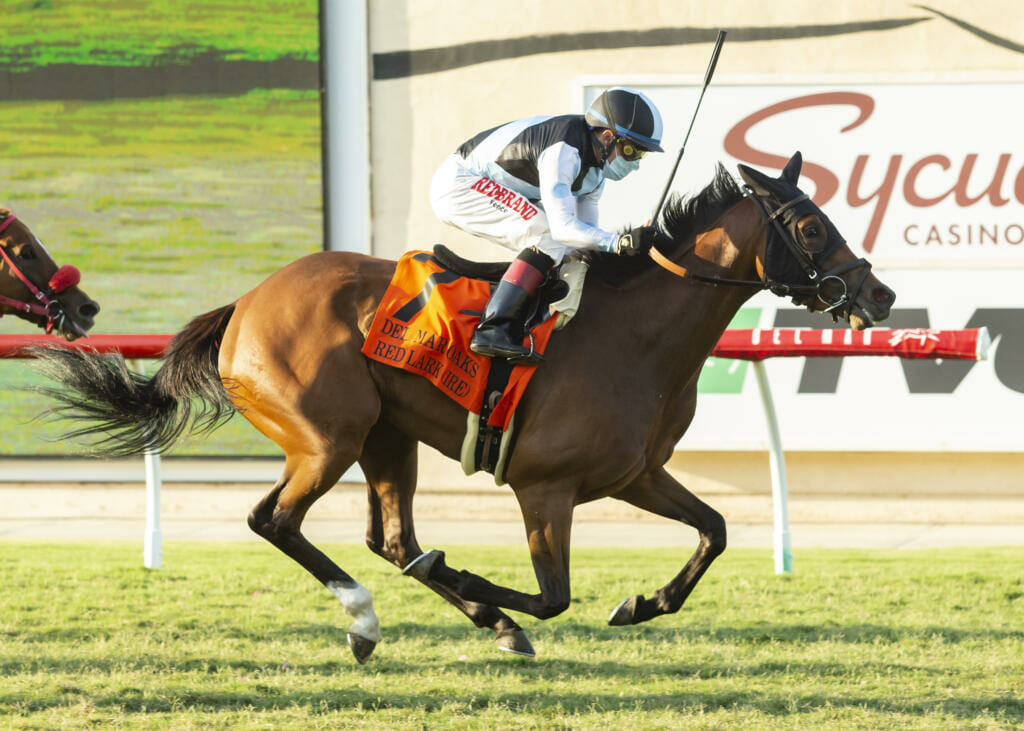 Red Lark was a private purchase for $125,000 and was sold for 7-figures: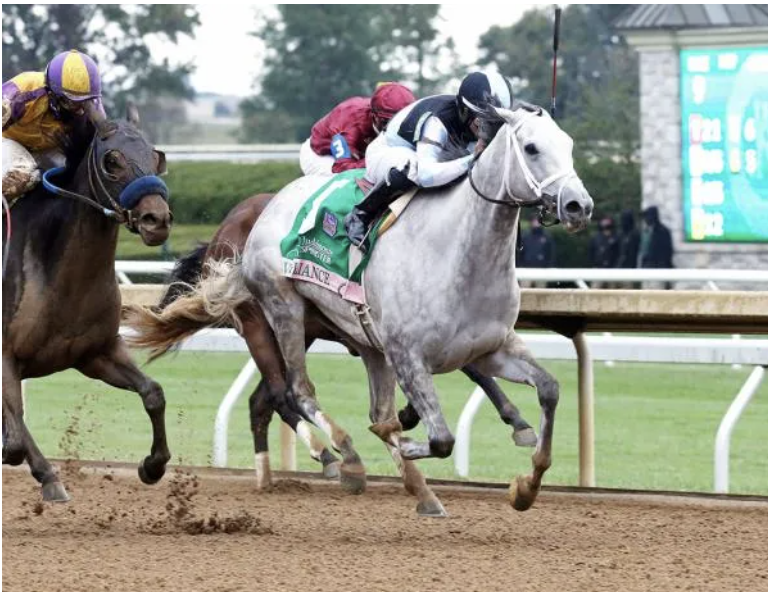 Valiance was a $650,000 yearling purchase at Fasig-Tipton and became the 3rd #EclipseFilly to be sold for $3+ million: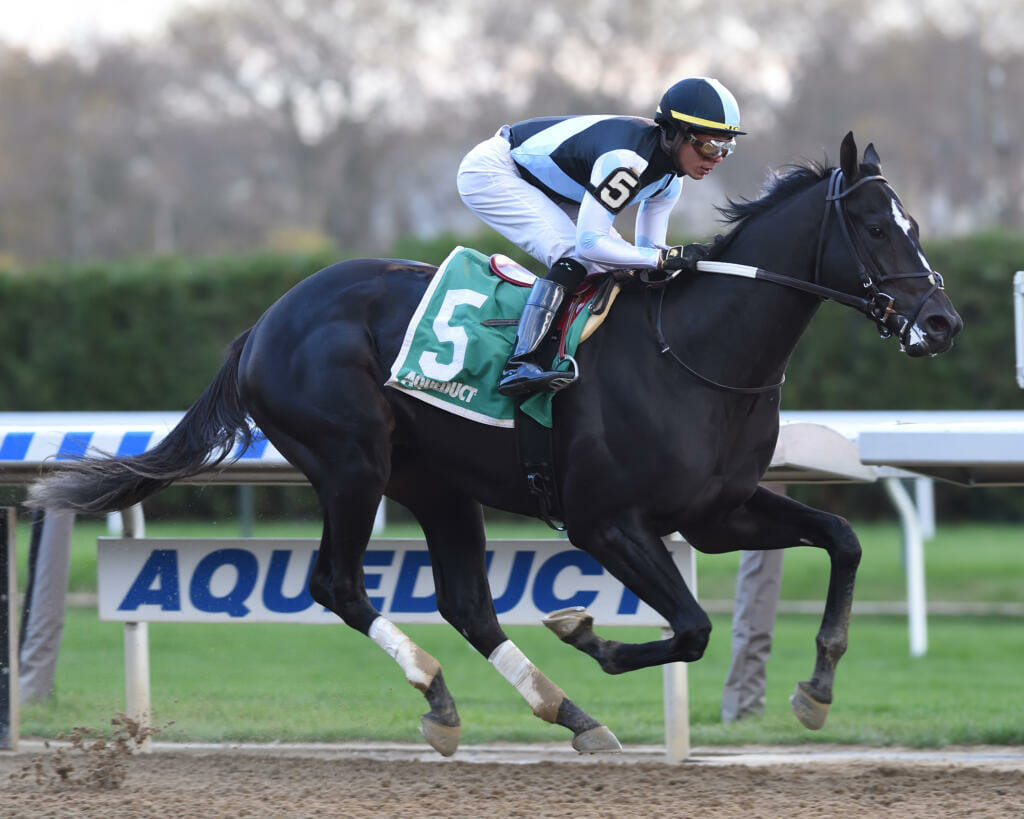 Independence Hall was a blockbuster private purchase after a winning debut and a majority of his breeding rights were sold to WinStar Farm on the basis of a multi-million dollar valuation: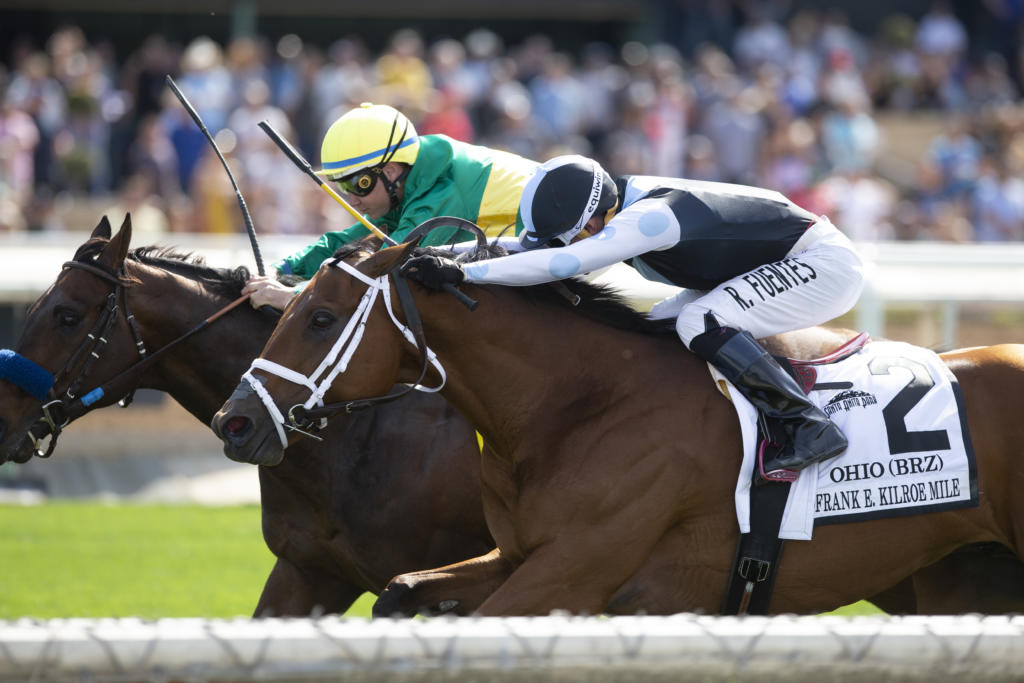 Ohio was a $50,000 claim and retired sound to Lucky Kid Farm in San Diego: