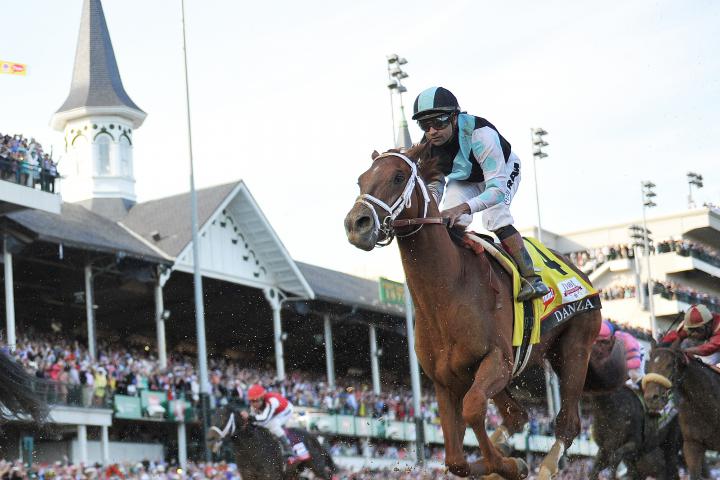 Kentucky Derby Destiny For Eclipse
The Eclipse mantra is Believe Big!
On Saturday, Eclipse and its' racing partners will do the famed walkover for the Kentucky Derby with a live runner in Destin. They will then sing "My Old Kentucky Home" in a sea of 165,000 emotional onlookers partaking in American tradition. And, just moments later, those partners will go on to experience the thrill of participating, and, perhaps, winning the Run for the Roses.
This is the absolute ultimate when it comes to partners' embracing and putting their total faith into Eclipse's culture of BELIEVE BIG!
When Eclipse was launched 4 1/2 years ago, the company was founded with the intention of prospecting, acquiring and developing equine athletes capable of not just competing in top echelon races throughout the globe for its' racing partners, but winning the most prestigious and lucrative events the world over and putting the stable's partners in the winners' circle and in the limelight.
In that narrow window of time since Eclipse's inception, the baby blue and black has captured 6 Grade 1 races with 5 individual horses and over 25 Stakes races. And, Eclipse has cut a wide swath geographically, proving triumphant at the upper level in every major racing jurisdiction from coast to coast.
This week, Eclipse will be represented by 6 runners between Kentucky, New York and California, including a front and center leading role on the world's most coveted stage as the stable's recent acquisition, Destin (below), goes postward in the 142nd Kentucky Derby.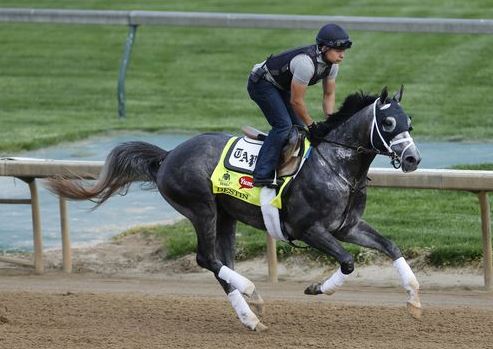 Destin's date with destiny marks the 4th time Eclipse President, Aron Wellman has been associated with a Derby contender. In 2008, as the Vice President of Team Valor, Wellman made the walkover with eventual 12th-place finisher, Visionaire.
Then, in 2011, also as the Vice President of Team Valor, Wellman reached the top of the mountain when Animal Kingdom roared to victory beneath the Twin Spires. It was not long after that monumental victory that Eclipse Thoroughbred Partners was formed and it took Wellman only 2 years to get the Eclipse colors to the big dance when Danza, a $105,000 yearling find, was a gallant 3rd in the 2014 renewal of racing's Holy Grail.
Now, 2 years after a near historic achievement with Danza, Eclipse and its' partners returns to Louisville with Destin, an upstart colt with a royal pedigree and a legitimate look at taking home the most sought after spoils in the game.
Eclipse cannot accept credit for playing any role in developing Destin to earn his way into the Derby, as he was a private acquisition after having already been qualified for the Derby by Twin Creeks Racing, but the thrill of running for the roses flows through the baby blue and black blood of its' partners and this is the ultimate opportunity to Believe Big!
Eclipse Chairman, Brian Spearman, in the midst of soaking up his 1st ever Derby experience with an intimate association to a contender, summed it all up neatly at Todd Pletcher's barn after watching Destin gallop during the special Derby training session on Thursday morning in stating, "It just doesn't get any better than this."
Destin, a regally-bred son of Giant's Causeway out of the Grade 1-winning and producing mare, Dream of Summer, will be saddled by Eclipse's main-man, Todd Pletcher and he will be ridden by the perennial Eclipse Award winning jockey, Javier Castellano. Destin drew post position #9 and is coming into the Derby hitting on all cylinders, emanating vibes that he is a serious player in the Run for the Roses.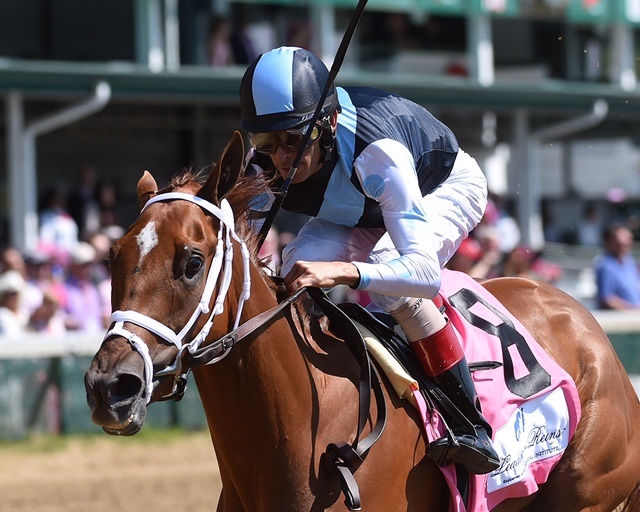 While Eclipse will have a major player in the main event beneath the Twin Spires on Saturday, the squad will have serious action on Oaks Day as the franchise filly, Curalina (above), launches her 2016 season in the Grade 1, $300,000 La Troienne at Churchill Downs.
Curalina won 4 races in 2015, including 2 Grade 1's in New York, pushing her bankroll to over $1 million. She capped off her stellar stand with a 3rd-place result in the $2 million Breeders' Cup Distaff and has been freshened by design since. Curalina is acting like she's ready to make a statement to start her 4 year-old season. John Velazquez will get a leg up from Pletcher.
Also on the Oaks undercard on Friday, Caribbean, a progressive 3 year-old son of Harlan's Holiday, tries to make the 3rd time the charm when he faces the starter versus a salty field of Maiden Special Weight foes. Caribbean was a sneaky-good 7th on debut and stamped himself a promising sort with a 2nd place finish in his next outing. He appears poised for another forward move with the potent Eclipse/Velazquez/Pletcher trio teaming up.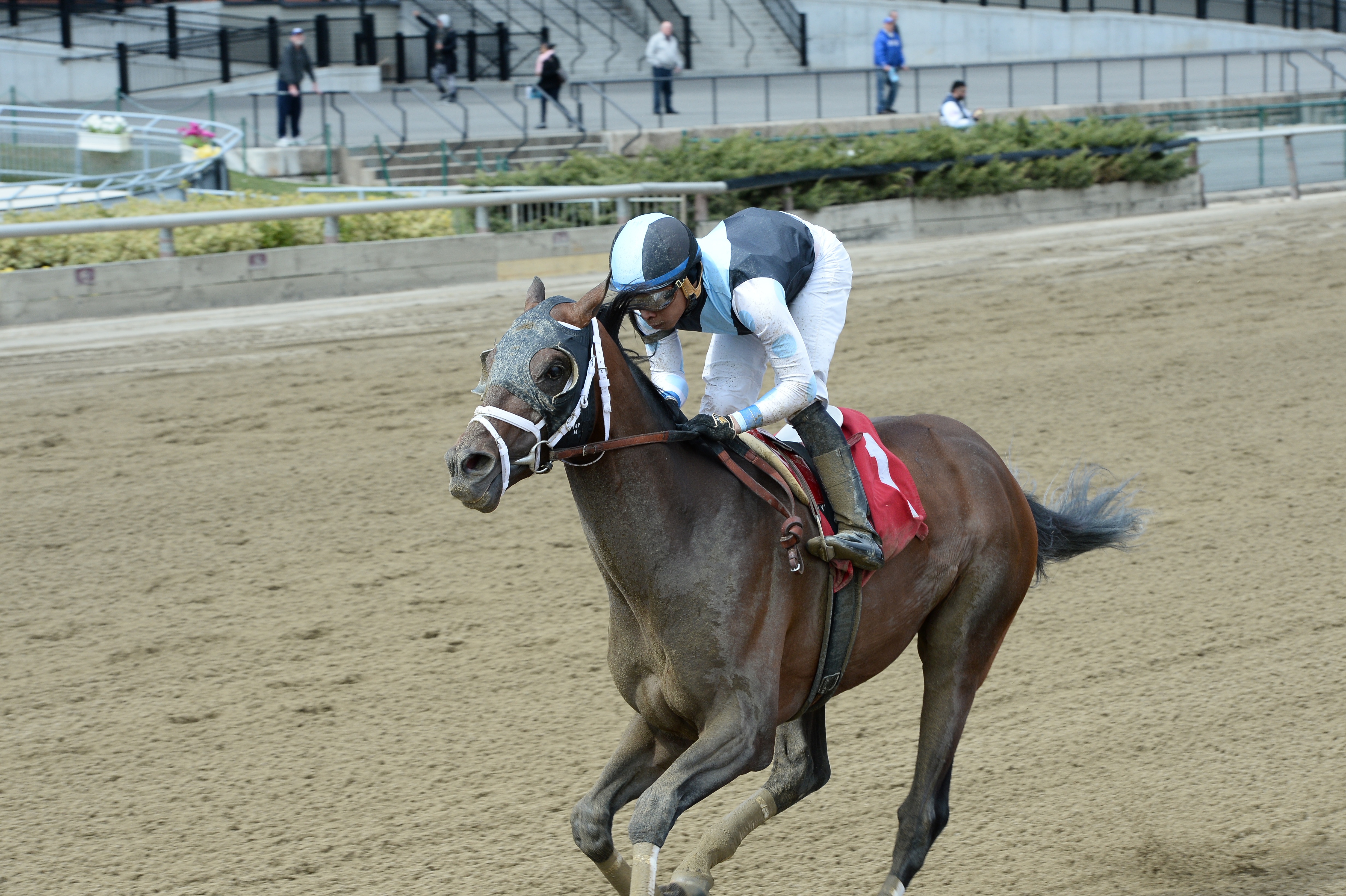 As if that isn't enough high level action for the Eclipse brethren to get excited about, Matterhorn (right) will compete in the Grade 3, $150,000 Westchester at Belmont Park on Saturday. This talented son of Tapit has won 4 races since being acquired privately by Eclipse a shade less than 2 years ago and he is Graded-placed, but will try to conquer Graded company and earn himself a post-racing career as a stud when he laces 'em up at Big Sandy with Chris DeCarlo in the tack for Pletcher.
The festivities kick off today on the west coast as Eclipse sends out a pair of fillies on opening day of the Santa Anita spring/summer meet. Hiking broke through with a dazzling win last time out and will take a lot of beating right back with Flavien Prat donning the Eclipse silks for Simon Callaghan. Then, Spindle, a nicely bred daughter of Hard Spun, makes her long anticipated career debut in a Maiden Special Weight affair sprinting 6 poles on the dirt. This spitfire filly has some zip, but may require a race before being ready to pose for photos. Bug boy Brayan Pena takes the reins for Peter Miller.
Eclipse is proud to have the support of the partners who allow the stable to have the opportunity to make history in such prominent events throughout the country and appreciative of the fans who flow the good vibes in the direction of Eclipse horses, jockeys, trainers and partners. Eclipse is a team effort and a family environment and is honored to be associated with such classy partners and supporters and the company strives to make everyone proud throughout this special week of racing from coast to coast.
BELIEVE BIG!