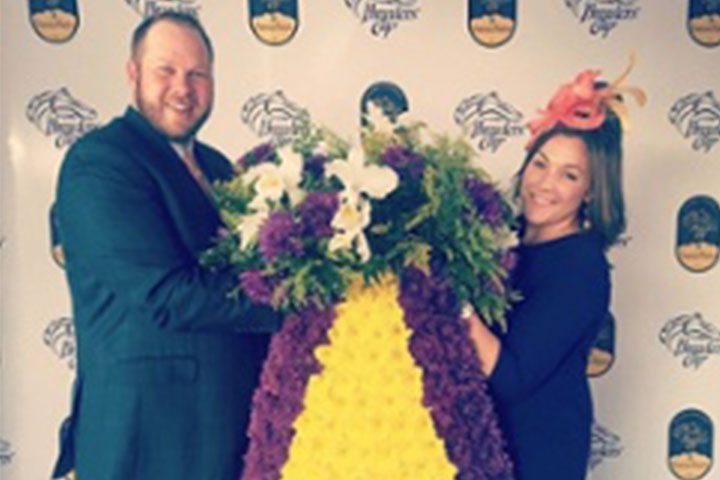 Jacob West Joins Eclipse Thoroughbred Partners as Vice President of Bloodstock
Jacob West has joined Eclipse Thoroughbred Partners as the company's Vice President of Bloodstock.
West, 31, has previously worked for Taylor Made as a Buyer Account Manager and most recently served as the Director of Bloodstock for Three Chimneys Farm.
"Jacob is a rising star in the industry," Eclipse President, Aron Wellman stated. "As our partner base has grown and our stable expands, it has become absolutely necessary for Eclipse to add a key player to the team in order to continue to provide our partners with the 1st class quality of service they have come to expect and to continue to deliver our partners with top level racing success.
West's responsibilities with Eclipse will be broad-based, as his role will be all-encompassing in the day-to-day operation of the fledgling stable and ever-growing partnership company. West will also be tasked with expanding and diversifying Eclipse's holdings into various sectors of the industry.
"It is a great honor to be joining the Eclipse team," West provided. "I have followed their progress in our industry over the past several years and the pace of their growth is not only exciting, but is a true testament to what lies ahead for the organization. The sky is the limit for Eclipse Thoroughbred Partners and I'm ready to hit the ground running."
"In Jacob, we have signed our #1 draft pick," Wellman added. "He brings to Eclipse a wealth of experience, a keen eye for equine talent and a youthful energy. It is rare to find a young professional who is so polished and maintains such depth in his skill set. We are thrilled to add an individual of Jacob's caliber to our team and we have every confidence that he will prove to be a valuable asset to Eclipse as we continue our mission of being a force throughout the industry."
West will establish an Eclipse base in Lexington, Kentucky, which will complement the company's offices in New York, California and South Carolina.
As part of his employment with Eclipse, West will continue to provide bloodstock services to his esteemed group of private clients.