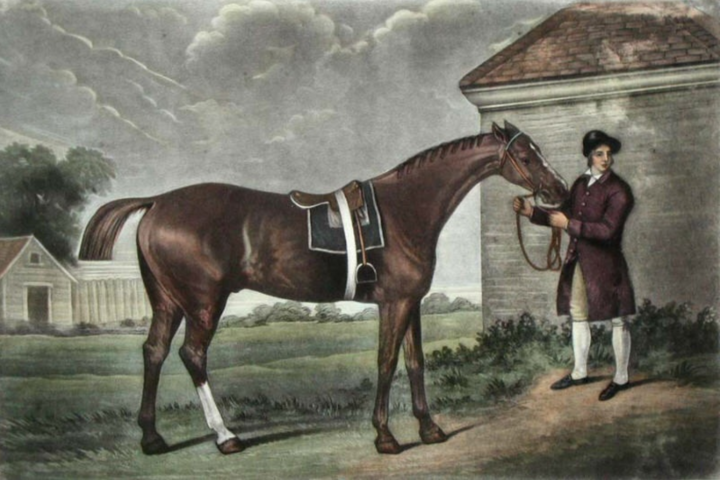 The Great And Total Eclipse
By: Frank Mitchell
The most significant event in Kentucky over the coming week is the full solar eclipse, and the Bluegrass State is dead-center for viewing a total eclipse of the sun. The Bluegrass, more than most portions of the Earth, should be eclipse conscious because the pattern and character of the Thoroughbred today is significantly shaped by a single horse named after a similar event 253 years ago.
The great English racehorse and sire Eclipse (by Marske x Spilletta, by Regulus) was foaled during the great English eclipse of 1764. That event was memorialized in the unbeaten racehorse's name.
Born April 1 of 1764, Eclipse was bred by the Duke of Cumberland (Prince William Augustus) and was foaled at Cranbourne Lodge in England. The future racing star did not start for his breeder, however, because the Duke died the following year when Eclipse was a yearling, and the chestnut colt was sold to a livestock dealer named William Wildman for 75 guineas.
Wildman brought the handsome chestnut to the races as a 5-year-old, a circumstance virtually outlawed today but relatively commonplace 200 years ago when races were much longer. Eclipse's debut was in a race over four miles, best two of three heats. Eclipse won handily and after winning his second race, this time at two-mile heats, Dennis O'Kelly purchased half the horse for 650 guineas.