Eclipse Polishes Off A Summer To Remember
While the country continues to deal with the pandemic, racetracks across the country and the world have reopened with a limited number of spectators.  Eclipse Thoroughbred Partners has been active with many success stories during the summer months.
Since July 1, the baby blue and black silks have been seen at 15 different racing venues across the United States, Canada and even in France.  Eclipse has competed in 81 races recording 21 wins.  Eighteen horses have run in 23 Stakes.  During the 10 weekends since July 1, Eclipse has run in Stakes during 8 of those weekends.  During 6 of the weekends, we have run in Graded Stakes.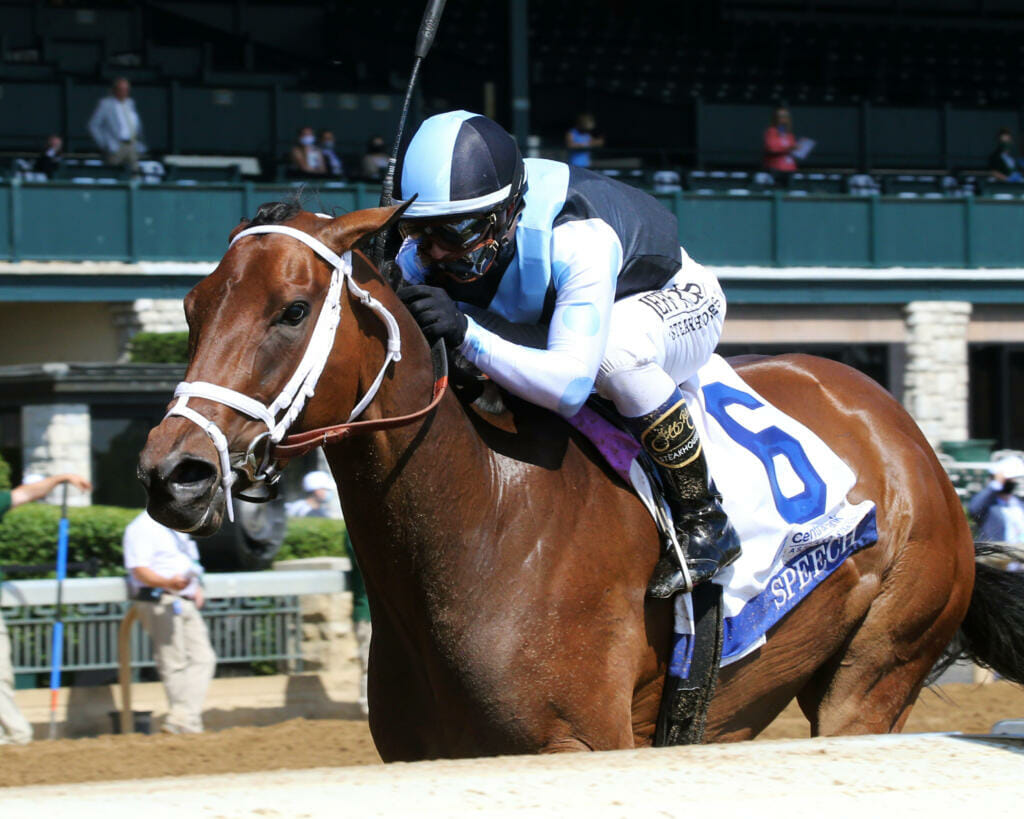 On the Graded Stakes front, Speech (Michael McCarthy) recorded her first Grade 1 Stakes crossing the finish line first in the Ashland S. at Keeneland on July 11.  She set a track record!!  Red Lark (Paddy Gallagher) became a Grade 1 Stakes winner on August 22 capturing the Del Mar Oaks.  On Kentucky Oaks Day, Sharing (Graham Motion), the winner of the 2019 Breeders' Cup Juvenile Filly Stakes G1, proved much the best in the Grade 2 Edgewood S. at Churchill Downs.  Point of Honor (George Weaver), who has placed in 6 Graded Stakes for Eclipse, finished 3rd in the Personal Ensign S.-G1 at Saratoga on August 1.  Earlier on July 4, Moretti (Pletcher), a two time Stakes winner, finished 2nd in the Suburban-G2 at Belmont Park.  On the Grade 3 front, Diamond Sparkles (Mark Casse) gained black-type finishing 3rd in the Ontario Collen S at Woodbine on August 29.   Other Graded Stakes participants include Current, Blame Debbie, She's So Special and Herd Immunity.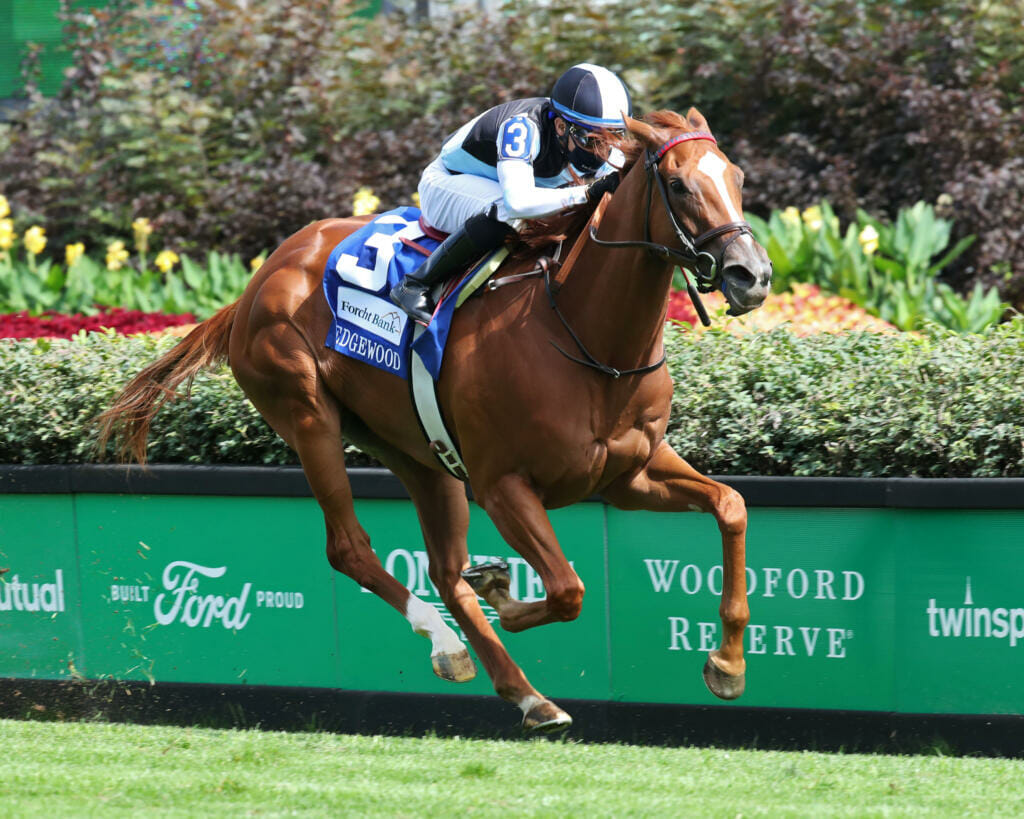 On the Listed Stakes list, ETP had wins with Largent (Pletcher) in the Edward P. Evans S. at Colonial Downs on July 29, Moretti (Pletcher) in the Birdstone S. at Saratoga on August 2, Valiance (Pletcher) in the Eatontown S. at Monmouth Park and Spanish Loveaffair (Mark Casse) in the Sharp Susan S. at Gulfstream Park on August 29.  She is undefeated in two career starts.  Gretzky the Great (Casse), another 2-year-old proved best in the Soaring Free S. at Woodbine on August 23.
Duchess of Sussex (Motion) finished 2nd in her Stakes debut in the Christiana S. at Delaware Park on July 4 and Con Lima (Pletcher) finished 2nd in her Stakes debut at Saratoga in the P.G. Johnson S. on September 3.  Largent finished 2nd in the Lure S. at Saratoga on closing day, September 7.  Other Listed Stakes runners were Escapade (Jonathan Thomas) and The Black Album (Peter Miller).
Out of the box, Harbour of Grace carried the baby blue and black silks to victory at Pornichet Racecouse in France on August 7.  Other winners for Eclipse during the summer months were Complete (Byron "Scooter" Hughes), Convex (McCarthy), Bulletproof One (Miller), Farmington Road (Pletcher), Star of Africa (Gallagher), Gravitas (Thomas), Muchly (Simon Callaghan), Iadanza (Norman Casse) and Consternation (Gallagher).