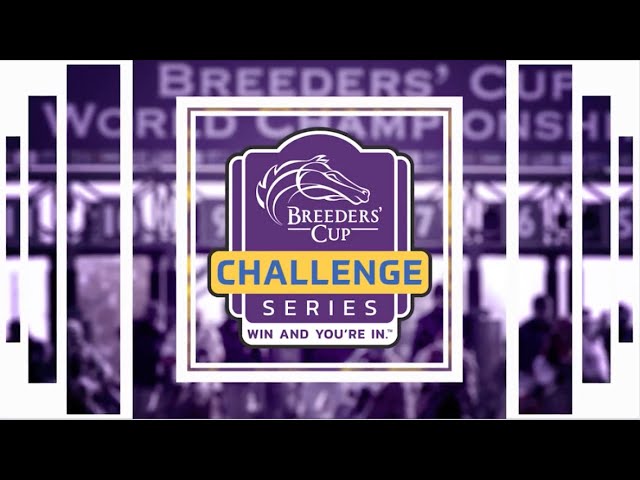 Eclipse Has 4 Well-Meant Runners In Breeders' Cup "Win & You're In" Races Across North America This Weekend
The initial 3 quarters of 2023 have been solid for the Eclipse stable without necessarily reaching the level of being capable of being called a "banner" year by the elite standard we've set on an annual basis. The baby blue and black has racked up 45 wins worldwide, 12 Black Type wins, 6 of the Graded variety, including our 2nd Grade 1 Del Mar Oaks. In addition to the dozen Stakes and Graded Stakes scores, we have posted 23 placings in such upper echelon events, 3 such placings which took place this past weekend by virtue of Yatta's 3rd in the Selima, Solo Album's 2nd in the Ontario Damsel and Speaking Scout's gallant 3rd in the Grade 2 John Henry Turf Championship.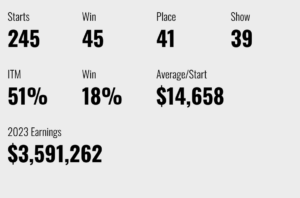 It's no secret that the 4th quarter is always the most vital in any sport and Eclipse's season could easily morph from "solid" in production to being worthy of the "banner" moniker should the 5 Graded and 1 Listed competitors we have entered this coming weekend deliver on the promise of what is shaping up as a potentially colossal weekend of race action. In fact, the squad is set to send out 4 well-meant runners in "Win & You're In" fixtures for 4 individual Breeders' Cup races, another in a $200,000 Stakes which could easily serve as a qualifier for a Breeders' Cup heat and another who is not a Breeders' Cup candidate, but will lace 'em up in a Grade 3 with a pot of $200-large.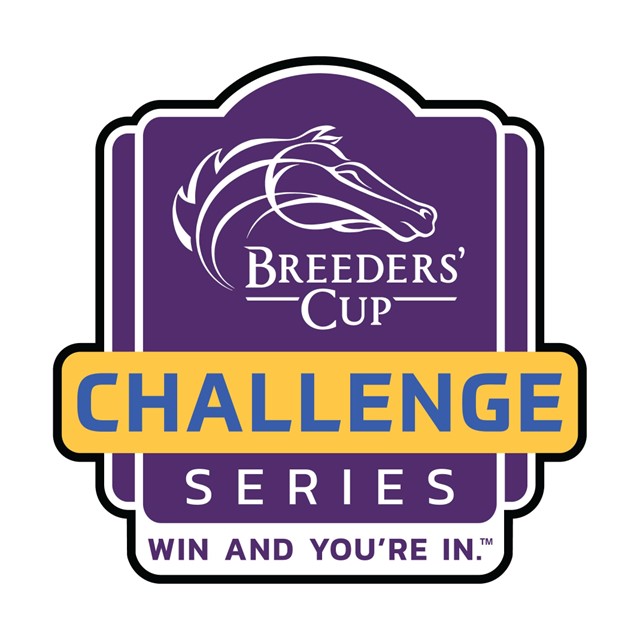 If you ever wondered why you are or are considering becoming an Eclipse partner, look no further than the depth of quality and the slate of runners we have lined up for battle all across North America this coming weekend as we posture ourselves for yet another blockbuster weekend for Eclipse partners at the Breeders' Cup. Eclipse thrives on pressure and if there ever was pressure money on the line, this is the weekend and we're bringing the heavy artillery with our game faces on.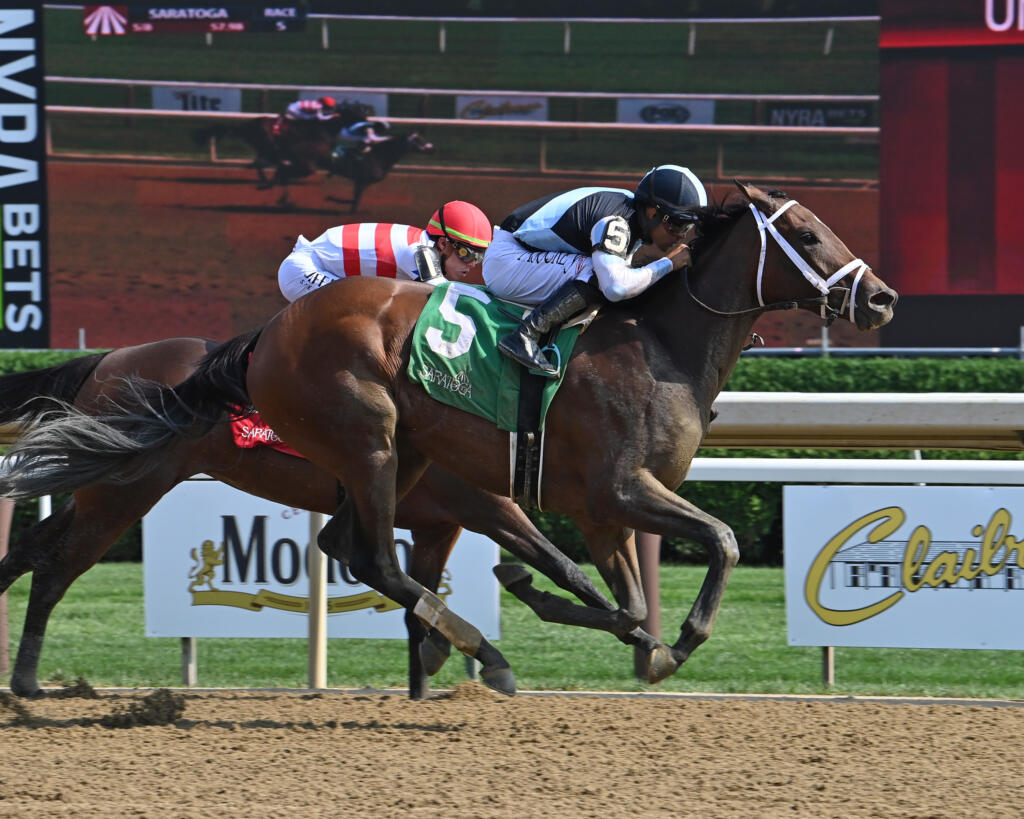 The "Win & You're In" brigade will be 3-deep at Keeneland for Eclipse and Todd Pletcher from today through Sunday, starting this afternoon with Candied looking to wrap up her spot for the Grade 1, $2 million Juvenile Fillies in an epic renewal of the Grade 1, $600,000 Alcibiades. A $165,000 yearling find, Candied was oh so sweet in her unveiling at Saratoga, rallying against the grain while making a taking, wide move around the far turn to eat her foes up down the lane. It's an enormous ask to go from a debut sprint score into a Grade 1 route with Championship implications, but Candied is raw and ready with a hungry Luis Saez set to sport the Eclipse silks for Pletcher.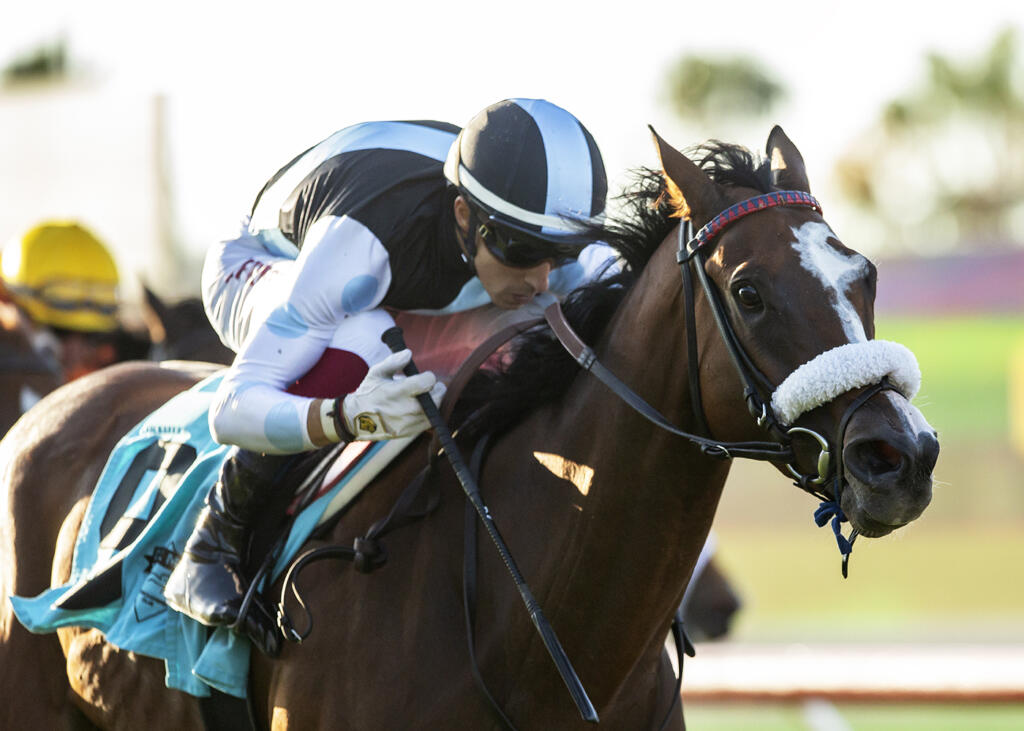 Tomorrow presents a quintet of runners for the baby blue and black brethren to salivate over, starting with the venerable multiple Stakes-winner and multiple Graded Stakes-placed 6 year-old mare, Sister Otoole who takes her act to New York for the Grade 3, $200,000 Waya at The Big A. A domestic private purchase early in her 3 year-old year, Sister Otoole defended her crown in the TOC & CTT Stakes at Del Mar in August and is seeking a well-deserved Graded trophy to polish off her admirable resume. Graham Motion has done his usual masterful job season after season with this gal and her jockey will be a game-time decision tomorrow morning.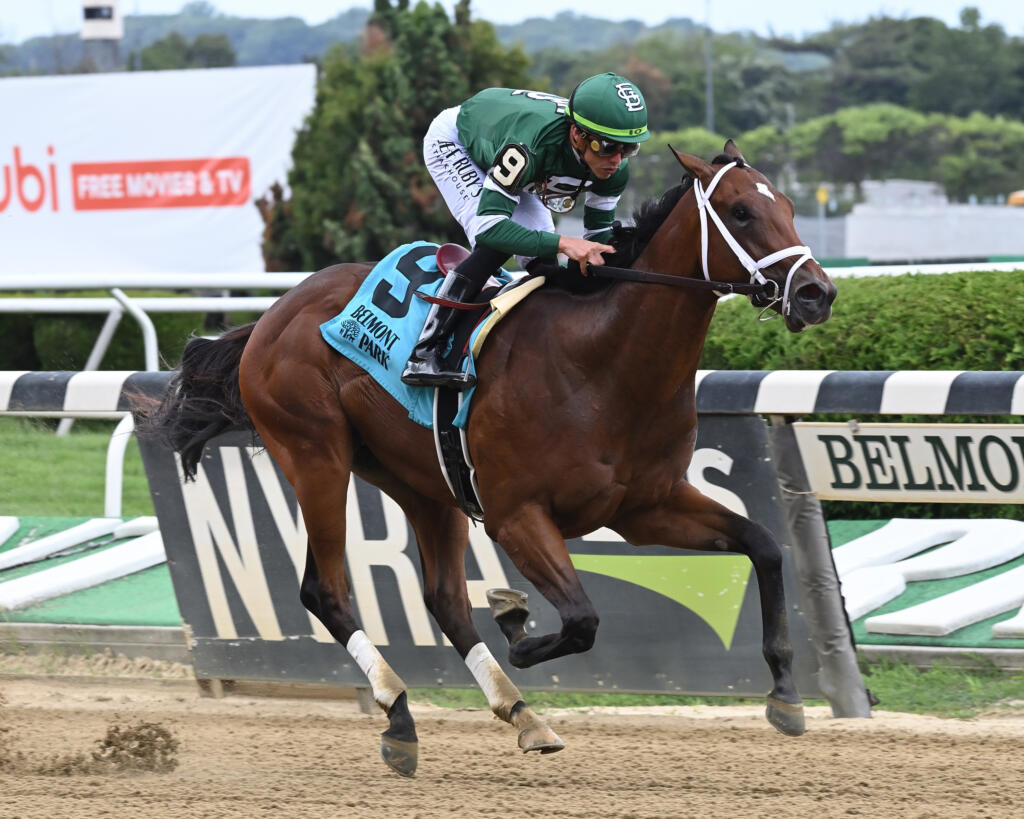 Then, Haul, a 2 year-old in training acquisition, essays an expensive Allowance sprinting on the sand at Keeneland with Saez and Pletcher combining and not too much later, English Jubilee, another bargain 2 year-old in-training pluck, will see if she can build on her auspicious debut in a MSW at Woodbine in Toronto for Mark Casse, who legs up fellow Hall of Famer, Patrick Husbands.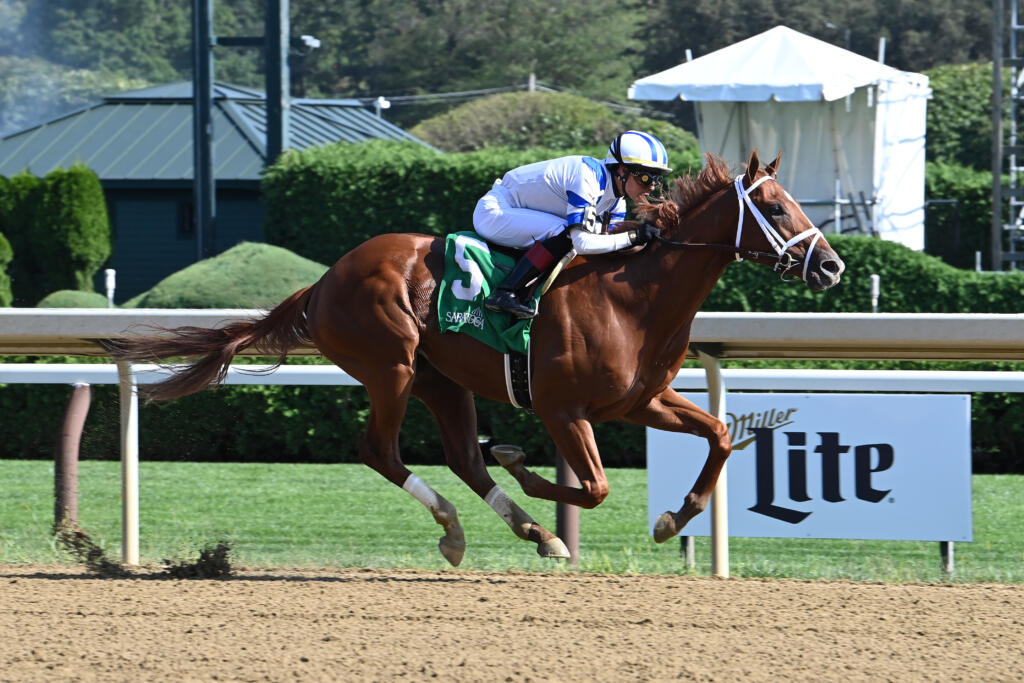 With those 3 sensational opening acts on the docket, the "Win & You're In" competition kicks back into gear when our TDN "Rising Star" 2 year-old colt, Locked, looks to lock down the top honors in the division when he faces the Starter for the Grade 1, $600,000 Breeders' Futurity in Lexington. Given an educational sprint in his foray, Locked, a yearling buy, then proved he was loaded when stretching out to a mile at The Spa, turning in a jaw-dropping performance which indicated he has the ingredients to be the real thing. Locked is all the rage and the son of Gun Runner will have to earn it tomorrow and hammer home a W to live up to the hype with Jose Ortiz in the tack for Pletcher.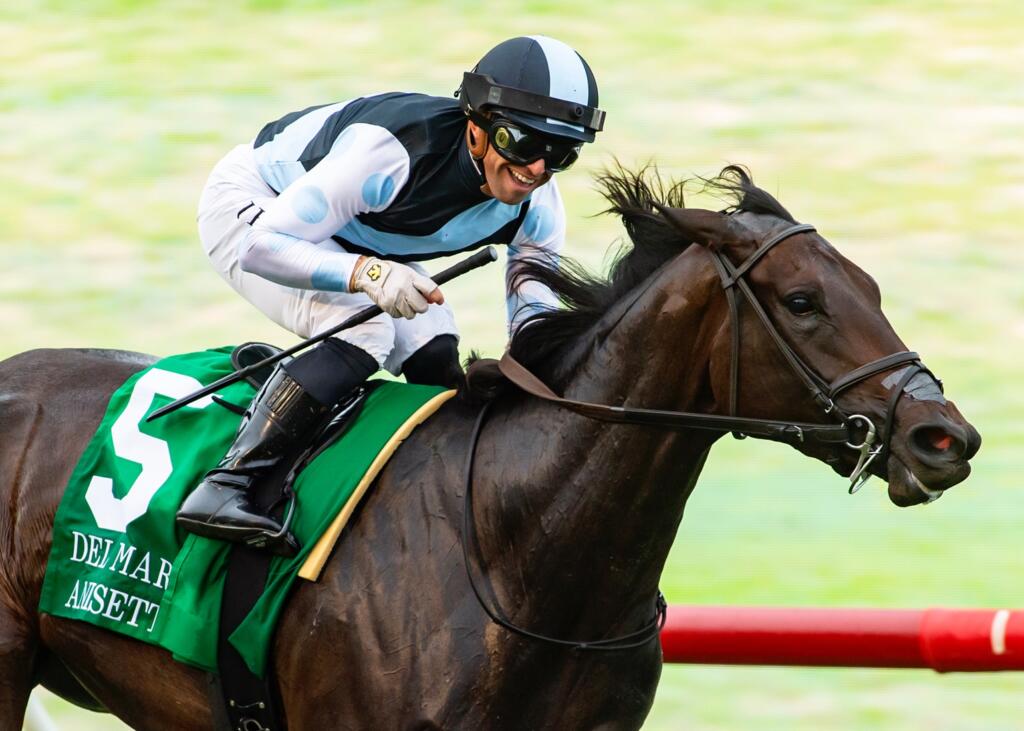 Out West, Anisette tackles her elders for the first time in her career in the Grade 2, $300,000 Rodeo Drive at Santa Anita. Since being scouted from Europe privately, Anisette is a flawless 3 for 3 in the States, including a Grade 2 and the Grade 1 Del Mar Oaks. Leonard Powell has made every right move with this gal, who has been nothing short of brilliant in booting home the natural hat trick in So Cal and if she handles her elders and earns an all-expense paid berth to the Grade 1, $2 million Breeders' Cup Filly & Mare Turf, she could be coined the Cosmopolitan Queen, having come from England to America, being trained by a Frenchman and having the animated Italian jockey, Umberto Rispoli.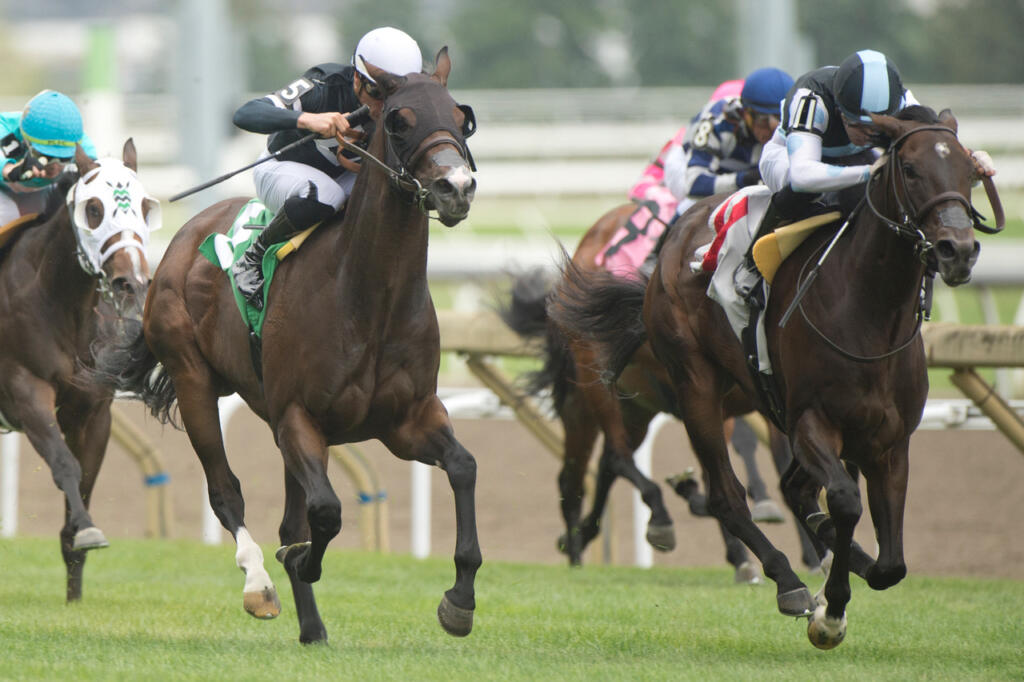 If that's not enough high-octane action for you, Sunday offers a duo of Breeders' Cup prospects as a pair of fillies spread their wings in major affairs seeking BC berths. Golden Canary has already beaten boys once in the Soaring Free Stakes and she's going to see if she can double-up on the feat in Sunday's $200,000 Algonquin at Woodbine with Sahin Civaci up for Casee. It's an unconventional path to the Grade 1, $1 million Breeders' Cup Juvenile Turf Sprint, but if Golden Canary flies away with the gold in the Algonquin, she could be flying West for the Championships.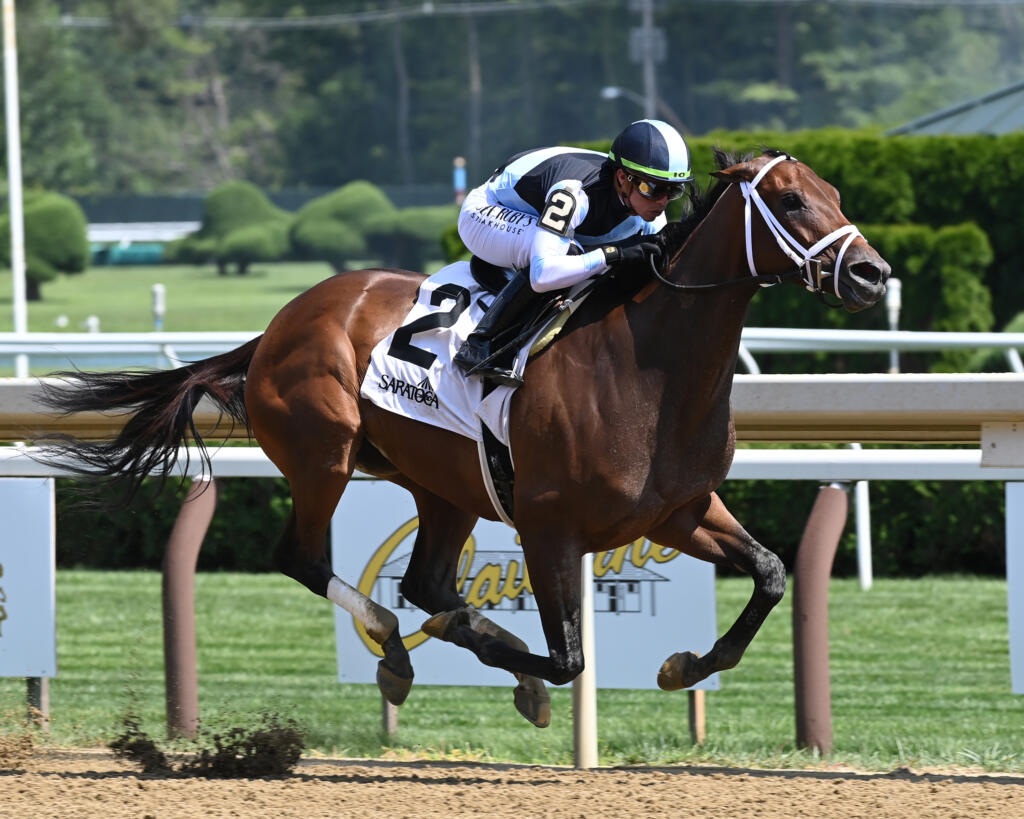 The privilege of competing in the Breeders' Cup World Thoroughbred Championships are what 5 Eclipse runners are aiming for this weekend and our Eclipse Award-winning Champion 3 year-old filly of 2022, Nest, is all set to put an exclamation point on the weekend festivities in the Grade 1, $600,000 Spinster at Keeneland on Sunday with Irad Ortiz, Jr. serving as her wingman. Nest has only run twice this season, running away with the Grade 3 Shuvee at The Spa and then struggling in the slop to be 3rd in the Grade 1 Personal Ensign, but she's in fine fettle for Pletcher for her rematch with her paternal sister, Idiomatic, who'll rep the prestigious affair's title sponsor, Juddmonte Farm. Idiomatic got the best of Nest in the Personal Ensign, but Nest has revenge on her mind as she looks to make amends and provide Eclipse with our 3rd Spinster golden cup, having previously won this coveted fixture with In Lingerie and Valiance. Another glowing showing could put Nest in position for a 2nd swing at the Grade 1, $2 million Breeders' Cup Distaff.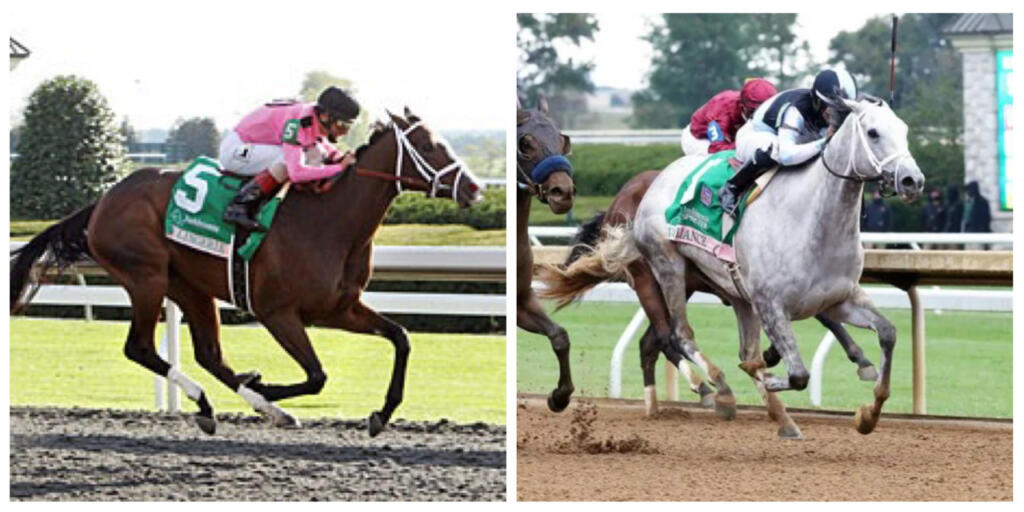 Bonus action happens at Santa Anita on Monday when Beads throws down on the sod for Michael McCarthy and on Thursday when Mixer debuts for Wayne "Cat Man" Catalano at Keeneland.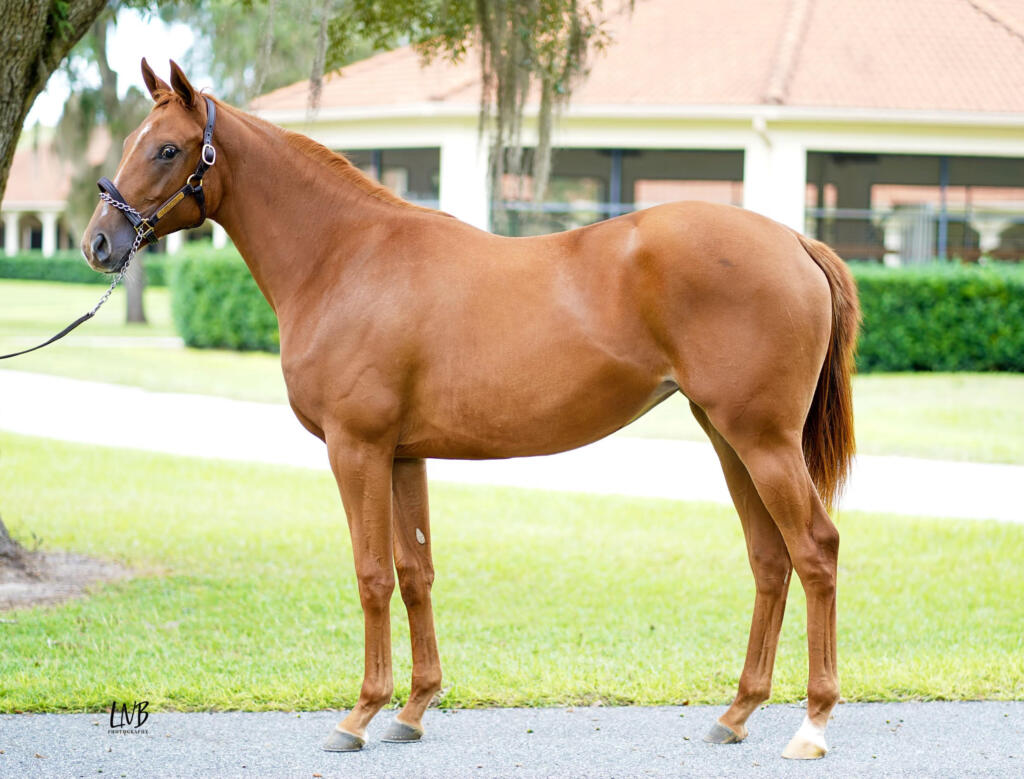 Off the playing field, we are so proud to have fully subscribed last week's Newcomer Partnership Opportunity for My Princess, a true testament to the program and our partner base. We could not be more appreciative of our existing partners who adopt the team player mentality and will welcome the new members of the team with open arms.
Now, let's get some major wins this weekend!
Believe Big!