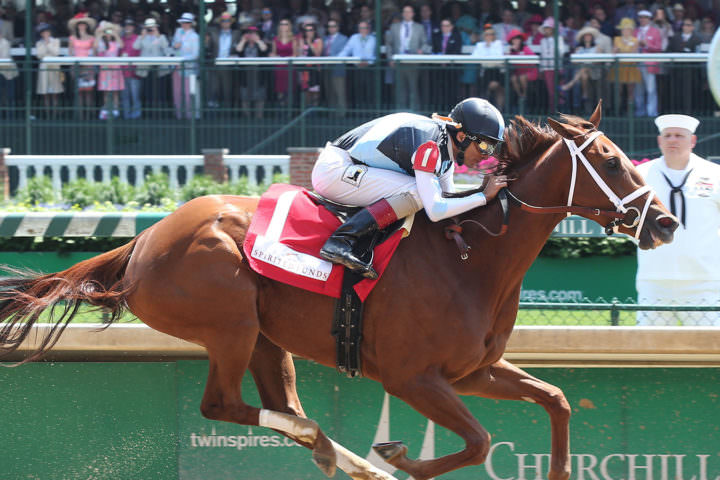 Curalina Honored Again as Aiken-Trained Horse of the Year
Dogwood Stable President Cot Campbell described Curalina as "a high-class racehorse" that has "a great future ahead of her as a broodmare" during the 2016 Aiken-Trained Horse of the Year ceremony Sunday.
In addition, Campbell reminded the audience at the Aiken Thoroughbred Racing Hall of Fame and Museum that Curalina had accomplished something "unusual" because she also was the Horse of the Year in 2015.
Only two other thoroughbreds have been back-to-back Aiken-Trained Horse of the Year winners: Quality Road (2009 and 2010) and former Dogwood runner Palace Malice (2013 and 2014).
Campbell also introduced Jack Sadler, who accepted Curalina's 2016 award on behalf of Eclipse Thoroughbred Partners, which raced the 5-year-old chestnut mare.
Sadler, who is Eclipse's vice president of operations, read a speech written by Eclipse President Aron Wellman, who couldn't make it to the Horse of the Year ceremony.
"Aron asked me to pass on his thoughts and feelings about this honor, so here we go," Sadler said. "To have Curalina be named Aiken-Trained Horse of the Year for 2015 was an honor and a thrill. For her to become one of the rare horses capable of being crowned with the award in back-to-back seasons is a treasure, just as she was for Eclipse and our racing partners during her three-season campaign."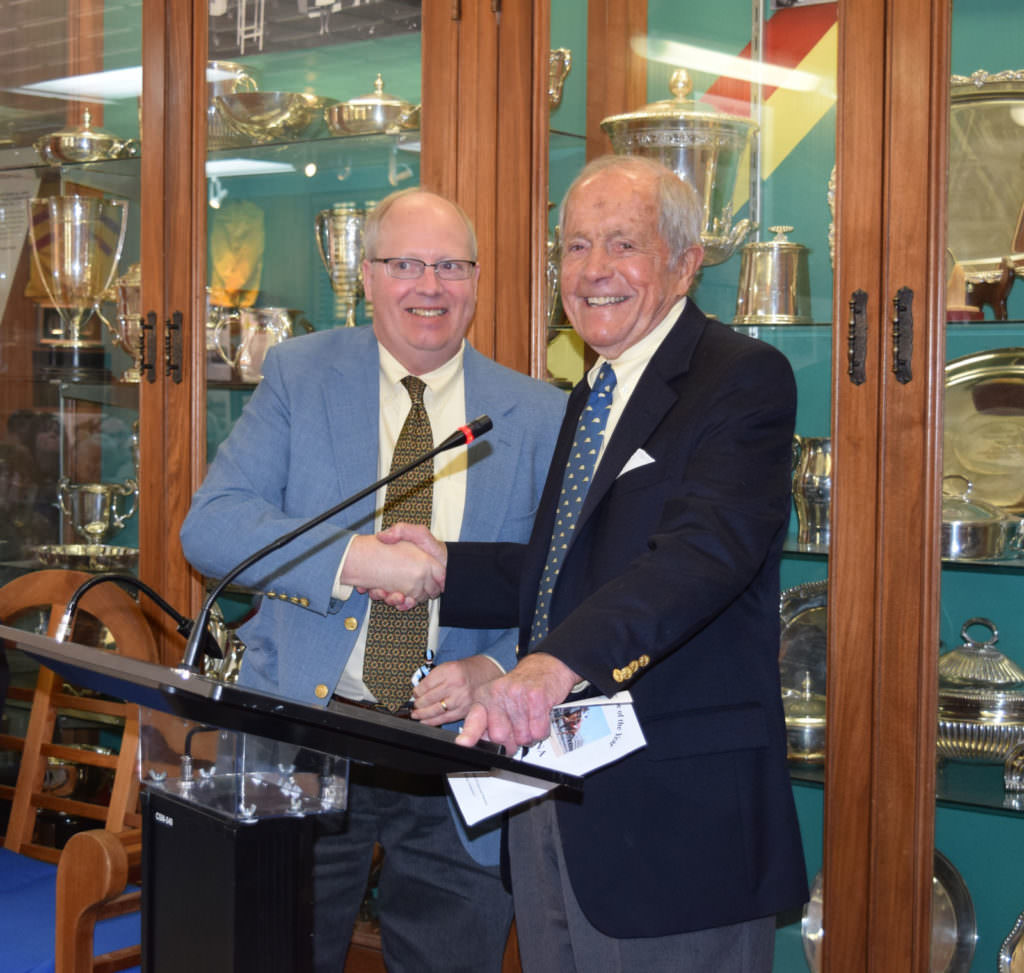 Last year, Curalina earned $529,140 while capturing two of her five races. She won the La Troienne Stakes at Churchill Downs in Kentucky by 7½ lengths and the Shuvee Handicap at Saratoga Race Course in New York by 9¼ lengths.
In addition, Curalina finished second, beaten only a half-length by Cavorting, in the Personal Ensign Stakes at Saratoga.
Curalina's career totals were six victories in 13 races and earnings of $1,535,940.
Bluewater Sales, acting as the agent for Eclipse, sold Curalina for $3 million to Shadai Farm of Japan during the 2016 Fasig-Tipton November Sale in Kentucky.
"Thanks to a masterful breaking and training job and a rehab stint orchestrated by those wonderful horsemen, Brad Stauffer and Ron Stevens," Wellman wrote, "Curalina etched her name in the history books and took her partners on a magical ride that will not be soon forgotten."
Stauffer and Stevens also trained Palace Malice when he was in Aiken.
Palace Malice won the 2013 Belmont Stakes.