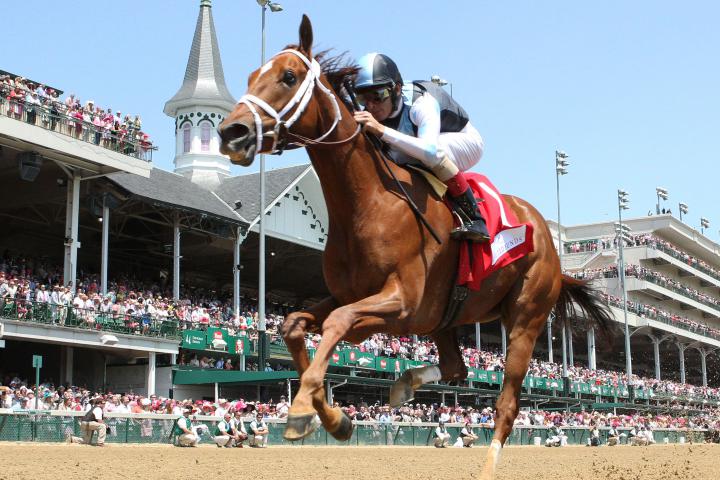 Breeders' Cup Filly-Mare Sprint: Curalina jumps into picture as prime player
By: Marty McGee
The last two prep races for the $1 million Breeders' Cup Filly and Mare Sprint were run last weekend, but perhaps the biggest piece of news regarding the Nov. 5 race at Santa Anita was the revelation from trainer Todd Pletcher that Curalina will be pre-entered in both the Filly and Mare Sprint and the $2 million BC Distaff.
As a three-time Grade 1 winner with superior Beyer Speed Figures, Curalina might well become the race favorite if she turns back in distance in the seven-furlong Filly and Mare Sprint. Pletcher said he would continue to monitor how both races are shaping up before a final decision is made.
Meanwhile, trainer Chad Brown got a second probable starter for the Filly and Mare Sprint when Irish Jasper rallied last Saturday to win the Grade 2 Thoroughbred Club of America at Keeneland. Brown already has the 2015 Filly and Mare Sprint winner, Wavell Avenue, as a likely returnee.
The TCA runner-up and favorite, Stonetastic, is on schedule for a third straight run in the Filly and Mare Sprint after finishing third in 2014 and eighth last year. The TCA third-place finisher, Bendable, will remain at Keeneland to run next Saturday against fellow 3-year-olds in the Raven Run Stakes.
At Santa Anita, Gloryzapper stamped her ticket to the Filly and Mare Sprint for Phil D'Amato with a half-length victory over Wild At Heart in the Grade 3 L.A. Woman. Luminance was compromised by a sluggish start when finishing fourth as the even-money favorite and will remain under consideration for the Filly and Mare Sprint for trainer Bob Baffert.
Back east, the standout 3-year-old filly Carina Mia had her first work since finishing second behind the unbeaten Songbird in the Sept. 24 Cotillion when breezing a half-mile Tuesday in 48.40 seconds over the Oklahoma training track at Saratoga. Carina Mia is trained by Bill Mott.
The other highly accomplished 3-year-old being pointed to the Filly and Mare Sprint, Kentucky Oaks winner Cathryn Sophia, worked Wednesday at her Parx Racing base for trainer John Servis, going a half-mile in 47.40 seconds. Cathryn Sophia was a distant third in the Cotillion.
While trainer Michelle Nevin awaits word from owner Vincent Scuderi whether Gallant Bloom winner Paulassilverlining will be supplemented to the Filly and Mare Sprint for a $100,000 fee, Nevin's other prospect, By the Moon, worked five furlongs in 1:01.40, handily, on Tuesday at Santa Anita.
The connections of Paola Queen, the winner of the Grade 1 Test at 55-1 in August, have expressed interest in the Filly and Mare Sprint. Same, too, for Bar of Gold, whose connections are eager to see how many will be pre-entered. As many as 14 can start.
http://www.drf.com/news/premium/breeders-cup-filly-mare-sprint-curalina-jumps-picture-prime-player