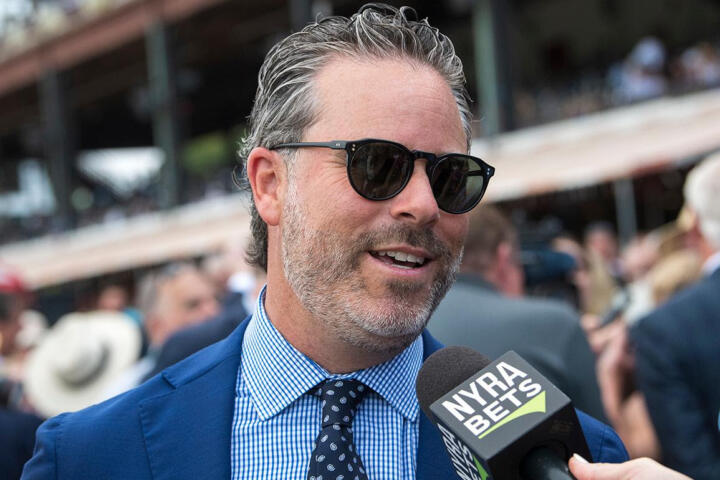 Aron Wellman Talks Nest, Buying Strategies, HISA On Writers' Room
By: Thoroughbred Daily News
It's a busy time of year for Aron Wellman's Eclipse Thoroughbred Partners, with yearling sale season now in full swing alongside the iconic Saratoga and Del Mar meets. But Wellman and his partners are full of energy these days thanks in large part to their Nest (Curlin)–co-owned with Repole Stable and Michael House–who likely sewed up an Eclipse Award for Champion 3-Year-Old Filly with a dominant victory in the GI Alabama S. Saturday at the Spa. Tuesday, Wellman sat down with the TDN Writers' Room presented by Keeneland as the Green Group Guest of the Week to discuss Nest but also a variety of industry issues in an expansive interview.
"I felt oddly calm going into the race," Wellman said of his mindset before the Alabama. "She just allows for us to have a lot of confidence. There's plenty of reason to be nervous when you're arguably going for a championship, but she had just thrived so much in the month between the CCA Oaks and Alabama that we went in with a lot of conviction that she was going to go out and perform well again. As far as the performance was concerned, it was nothing short of brilliant. She put on another breathtaking display, and she's just getting stronger and better and more comfortable in her own skin."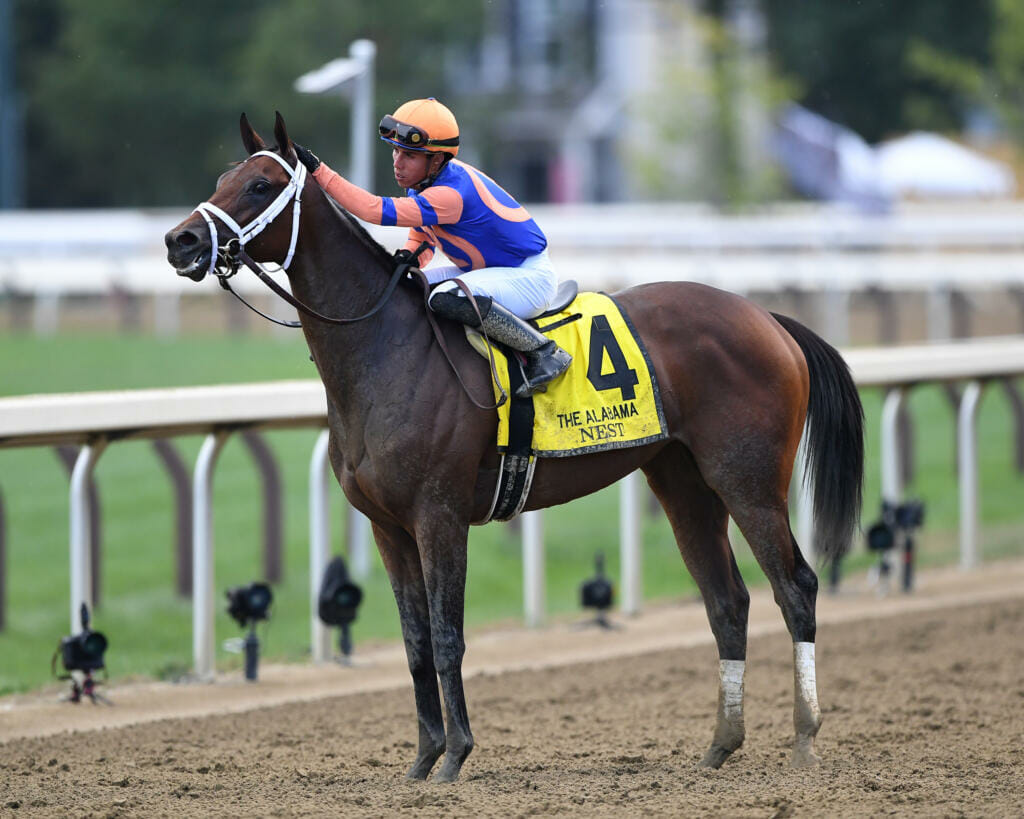 Asked whether or not Nest will return to race as a 4-year-old, Wellman said, "We have every intention of running her back next year. Look, Eclipse is in the business of racing. And while we certainly have a program, an established pipeline of what we refer to as Eclipse fillies that we've made a habit out of developing over the course of the past decade and then selling for seven figures at auction or privately, this filly is cut from a different cloth than most of our Grade I fillies have been in the sense that she's only supposed to get better. Health, of course is always in the back of your mind, but being by Curlin out of an A.P. Indy mare, the thought of her maturing into a 4-year-old and beyond is super exciting. And Mike Repole is the ultimate sportsman. Mike House is getting up there in age and is having the time of his life. I don't want to speak for them, but I would say that having a filly that's capable of running in the races that she's capable of running in at the end of this year and through next, hopefully it's far more important than any zeros that they could add to their ledger at this point."
The conversation turned to the sometimes rocky implementation of the Horseracing Integrity and Safety Act, and Wellman was asked for his impression of HISA's early days.
"The types of partners Eclipse attracts are interested in integrity in all respects and really, what they want most when we send a horse out onto the track is a level playing field," he said. "Nobody's taking an edge or able to take an edge. So I don't think there's any downside to HISA. Are there going to be growing pains? Absolutely. Any initiative like this, especially in the political realm, is going to have bumps in the road, and we're seeing that. But I've got to be honest, I've been very impressed with HISA's upper management, with [CEO] Lisa Lazarus. She is willing to listen, and although change and getting it right might not be immediate and it might not be happening as fast as we all want it to be, they're trying. And we finally broke down that barrier of actually having some unified governing body as it relates to medication, at least. We've been fighting an impossible battle for decades where we've made very little progress. At the end of the day, we can't lose sight of the fact that the reason HISA is in effect is that we want to operate on a level playing field. If we keep our eye on the ball in that respect, we're going to be okay."
To Watch Aron Wellman's Interview, Please Click on the Link Below: