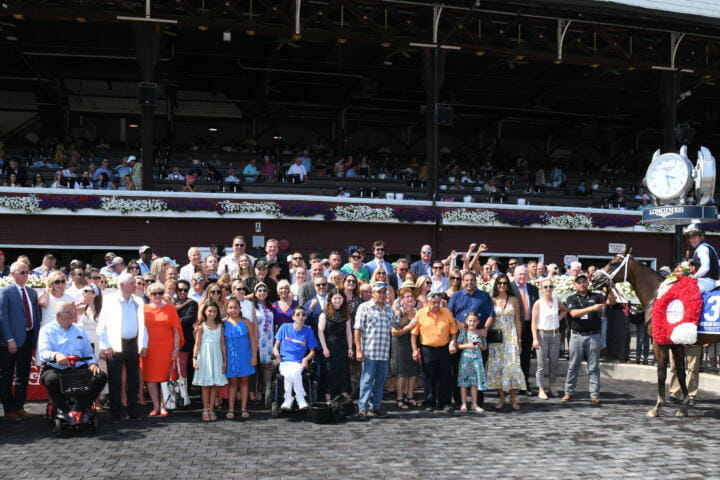 All Things 2022: Top 10 & Hall Of Fame
We alluded in the final edition of 2022 of Total Eclipse last Friday that we had 4 chances with runners prior to the close of the year to reach the 70-win mark and hit the 20 Stakes-win mark for the 2022 season.
Well… we hit 'em both with a historic Graded Stakes double on New Year's Eve at Santa Anita!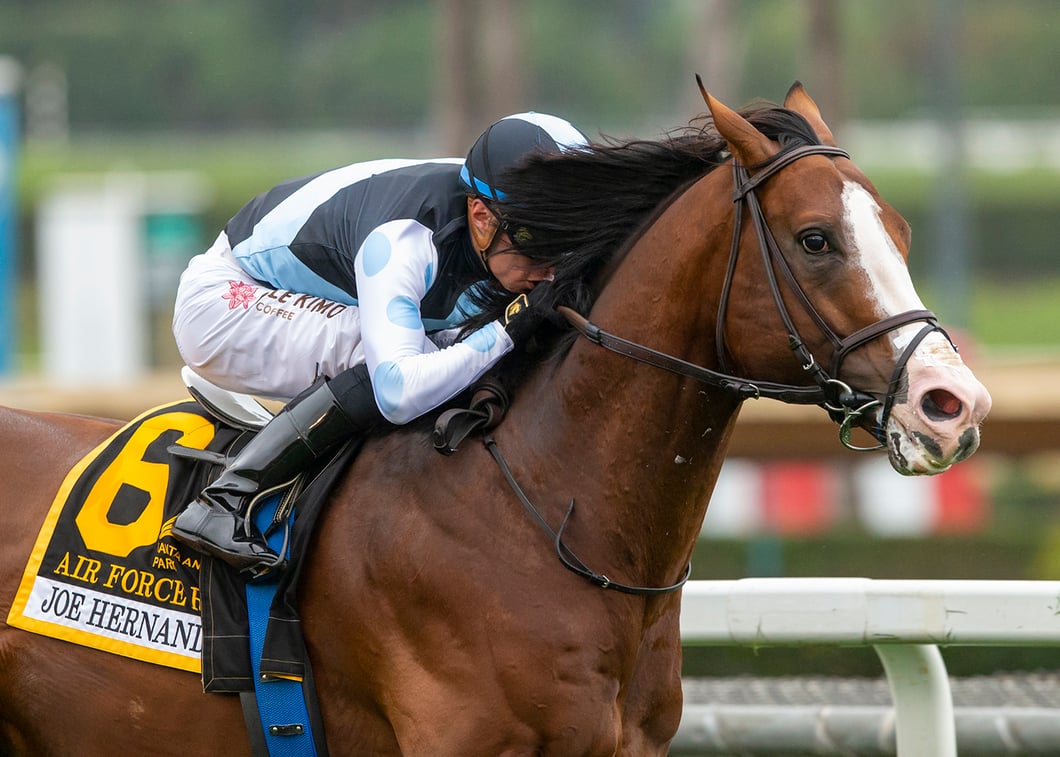 Thanks to elite winning performances by Air Force Red in the Grade 2, $250,000 Joe Hernandez Stakes and Queen Goddess in the Grade 3, $100,000 Bobby Frankel Stakes, we notched overall wins 69 and 70 on the stand and Black Type triumphs 20 and 21.
Air Force Red jetted down the hill in wire-to-wire fashion, scoring his second consecutive Stakes tally, his initial of the Graded variety.  Under the astute tutelage of Leonard Powell and deft riding by Juan Hernandez, Air Force Red looks like he could be a major player in Grade 1's like the Kilroe Mile and the Shoemaker Mile.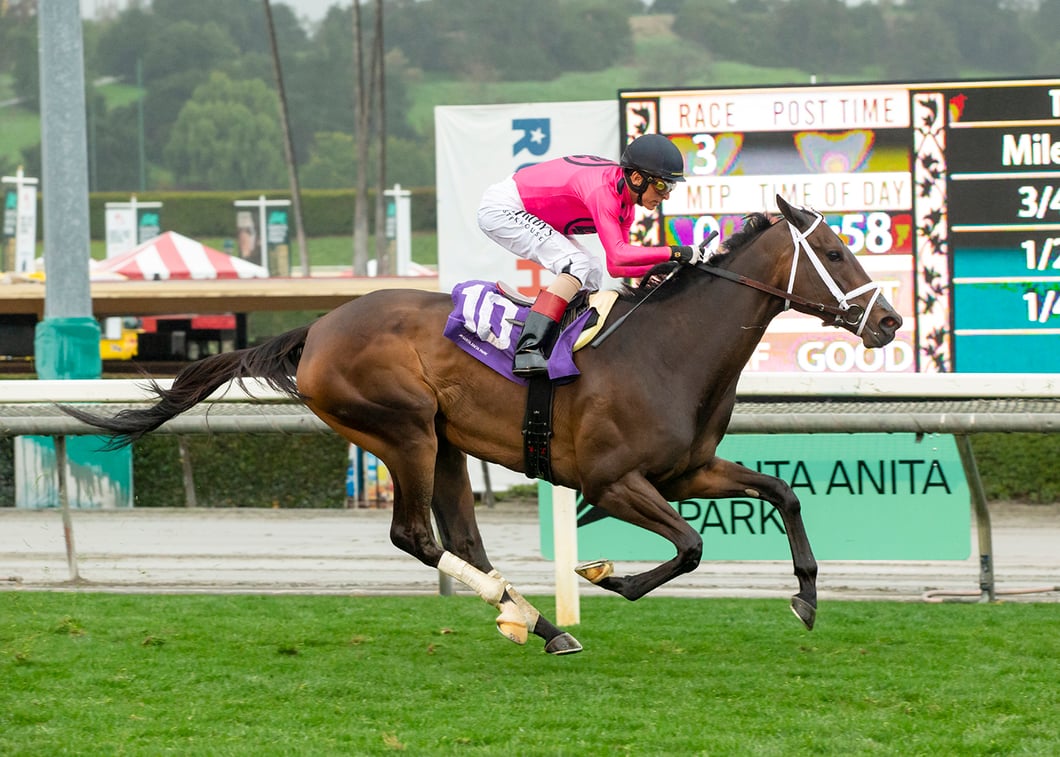 Queen Goddess had not been seen on game day in 7+ months, but the Grade 1-heroine was immaculately prepared by Michael McCarthy to fire off the bench and she made all 9-furlongs of her Frankel journey winning ones under a Hall of Fame ride by John Velazquez, who was sporting partner Gary Barber's famous bubble gum pink silks.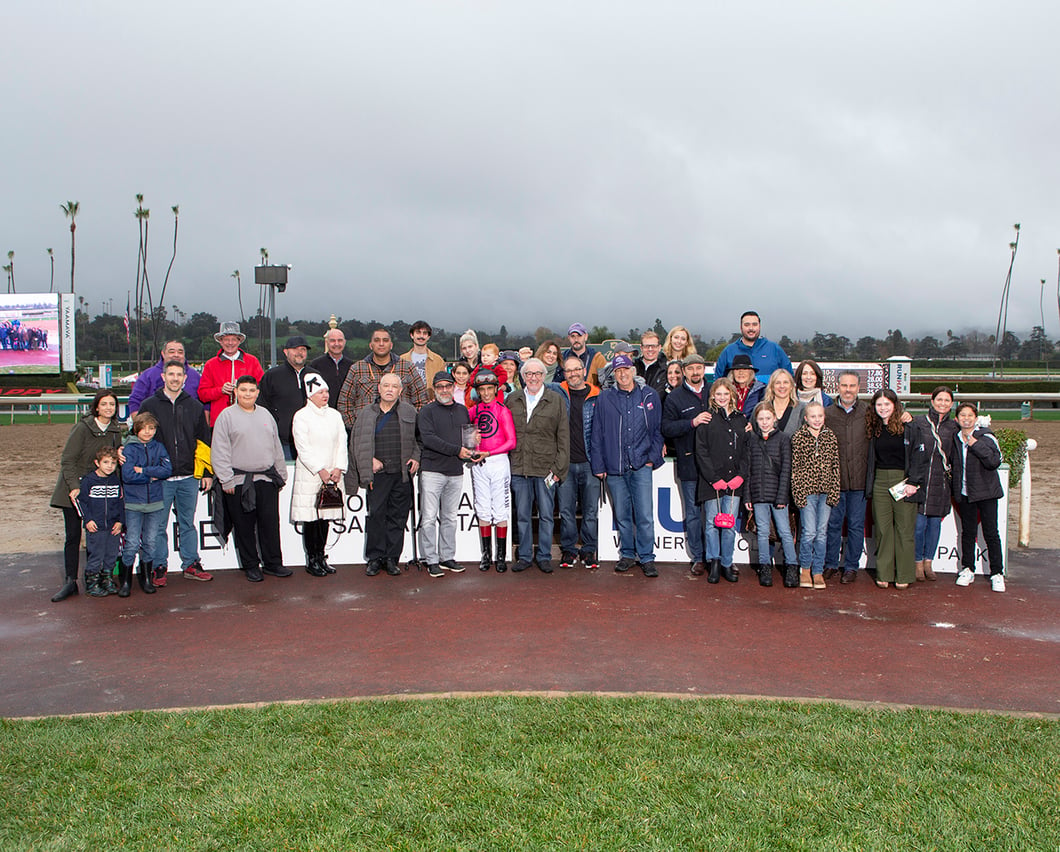 While Dressed was knocked out of contention when her race was shifted from the turf to the main, Manhattan Jungle was spectacular in her So Cal unveiling for McCarthy, finishing a game 2nd in the $100,000 Blue Norther Stakes.  Keep an eye out for her to be a beast down the hillside turf course in the Sweet Life Stakes in early February.
With a pair of Graded victories and another Stakes-placing, we hit the 70-win mark for the second consecutive year and the 20-Stakes-win plateau back-to-back seasons as well while racking up greater than $6.5 million in purse earnings in 2022, the third straight year we've surpassed $5 million in purse dough, including a $7+ million season in 2021.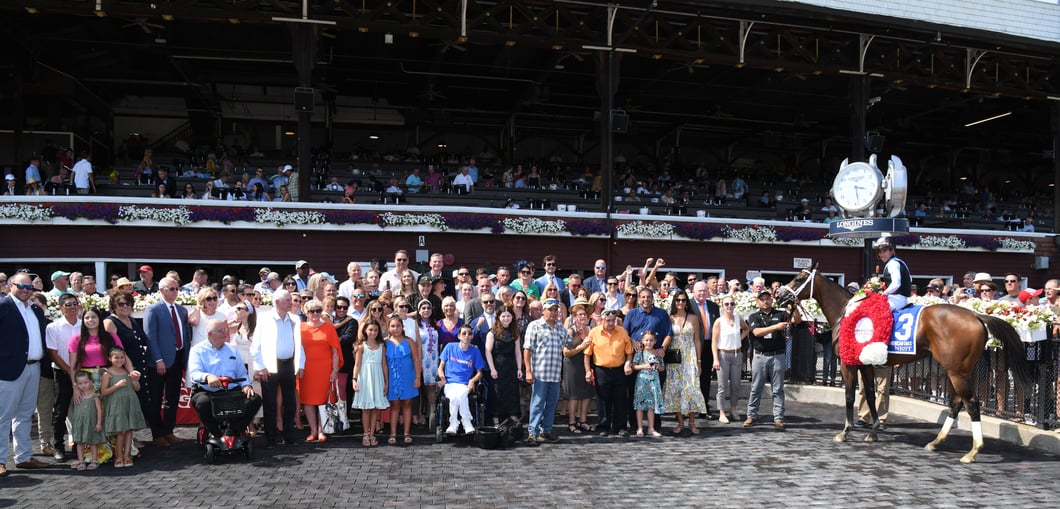 Only Godolphin, Klaravich Stables and Peter Brant earned more purse money in North America than Eclipse in 2022.
The calendar has turned to 2023, but we'd be remiss if we didn't take a look back on the year that was 2022 for the Eclipse stable, as it was another dandy and unless something unforeseen happens, we will secure our 1st ever Eclipse Award with Nest being crowned Champion 3 year-old filly!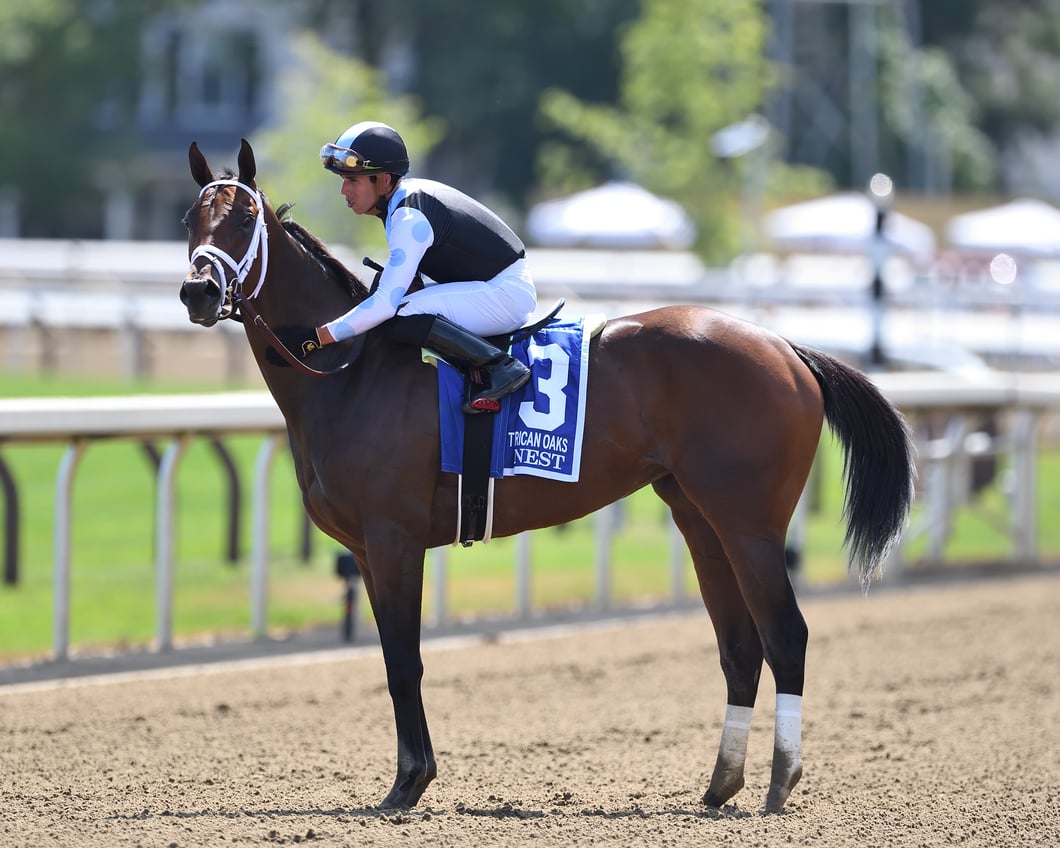 While there are always transition periods, rebuilding phases with the retirement of stable stars and natural attrition associated with the operation of any major stable, 2022 was another banner year filled with milestones thanks to our loyal partner base, every horseman and woman responsible for caring for our equine athletes and the horses, the horses the horses!
SCOREBOARD
Since the company's launch in late 2011, Eclipse has established itself as not a perennial leader, but the perennial leader in the public partnership space in every meaningful statistical category and 2022 was a continuation of that trend, as the squad managed to further distance itself from the pack, racking up a robust 70 total wins, good for a lofty 21+% win clip and tacked on another 89 seconds and third placings from 333 starters, which equates to a 47+% in-the-money rate.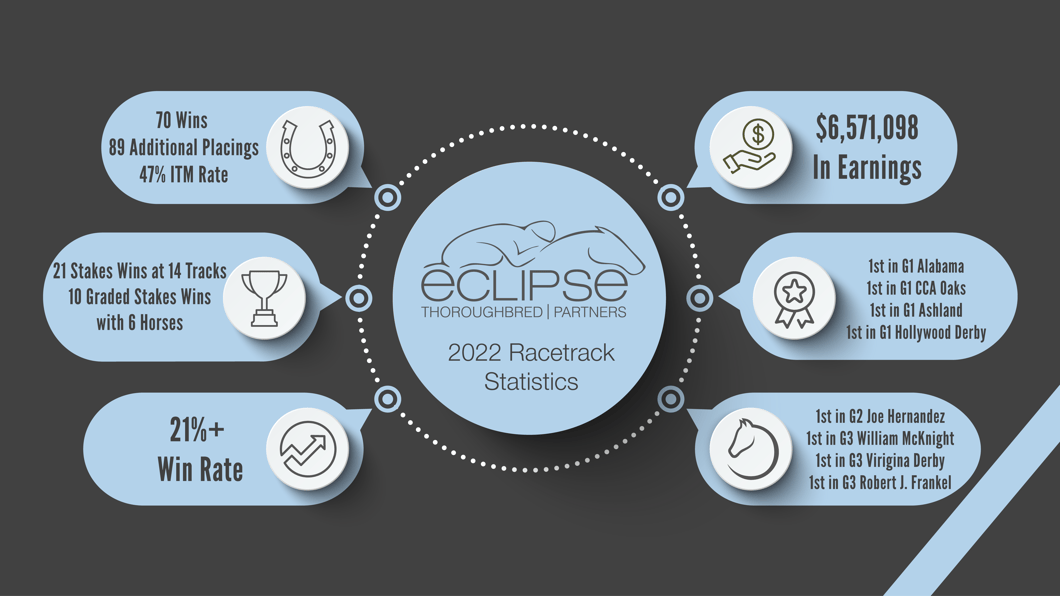 It wasn't just action galore and wins by the many that marked the season that was 2022, but the stable stayed true to our mission to compete and win at the very upper echelon of the sport, topping the Stakes standings among all partnerships by winning a whopping 21 Stakes races, 10 of which were Graded Stakes, including 4 Grade 1's and placing 24 more times in high level events.  In the process of racking up these types of stats, Eclipse topped the charts in overall earnings with a $19,733 average in earnings per start and seeing our runners bank in excess of $6.5 million, which marks the 3rd consecutive year we've topped $5 million in earnings!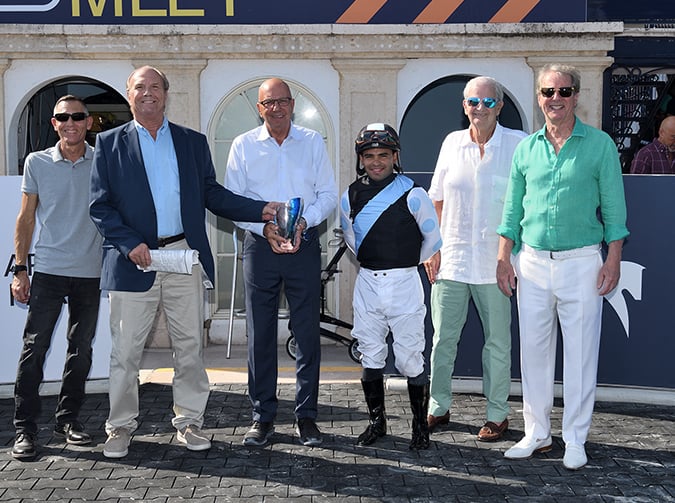 This is some heady stuff and while the Eclipse Award voting is generally limited to individuals when it comes to nominations for Champion Owner, the stats delivered by Eclipse managed partnerships will have outperformed the likely Eclipse Award nominees for Champion Owner, with the exception of Godolphin again this year.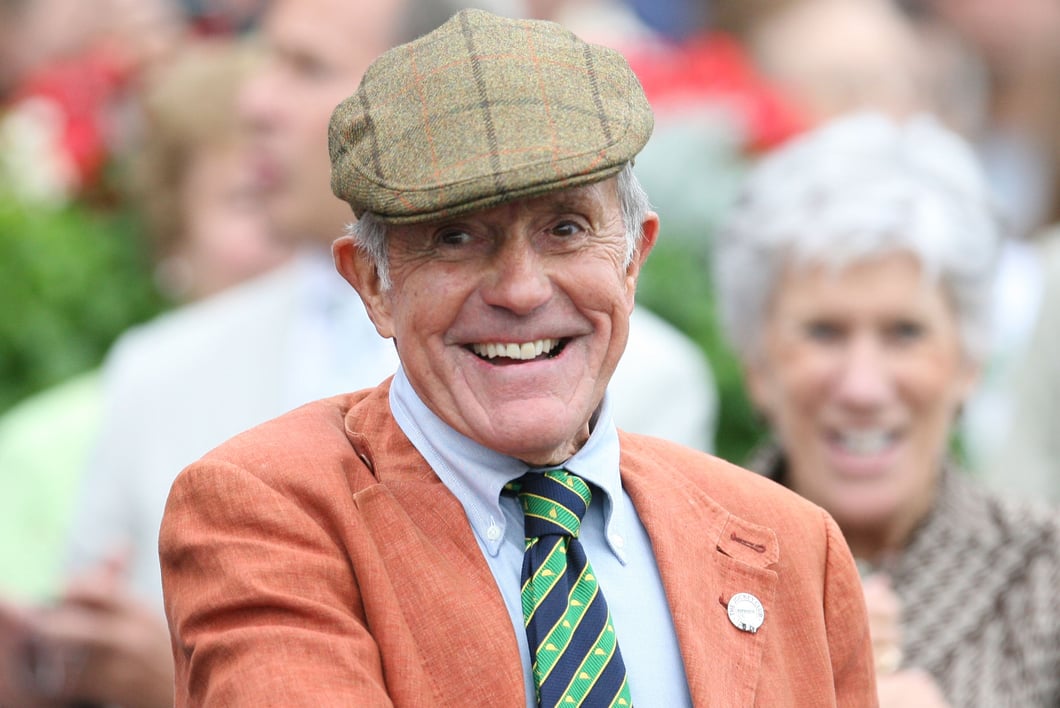 Thanks to Cot Campbell, the face of ownership has changed and partnerships have become the overwhelming rule rather than the exception when it comes to racehorse ownership and we are hopeful that sometime in the near future the Eclipse Award criteria for Champion Owner will be adjusted to reflect the reality of modern ownership.  Nevertheless, we are hugely proud of what Eclipse achieved in 2022 and we will only strive that much harder to improve our program every year for our deserving partners.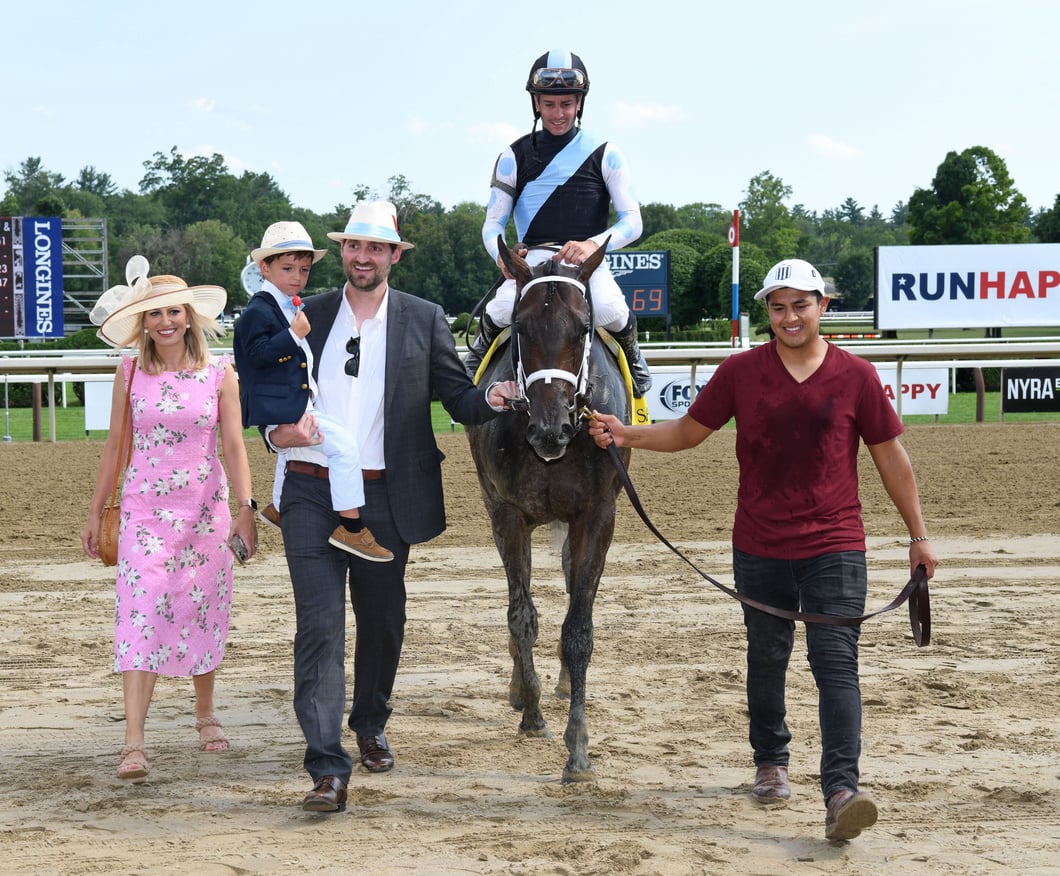 Speaking of which, another source of enhanced pride for Eclipse is that 223 partners won at least 1 race as Members of Eclipse partnerships in 2022, 138 of whom enjoyed Stakes glory, 77 of whom enjoyed Graded Stakes glory and 30 of whom enjoyed the taste of Grade 1 victory.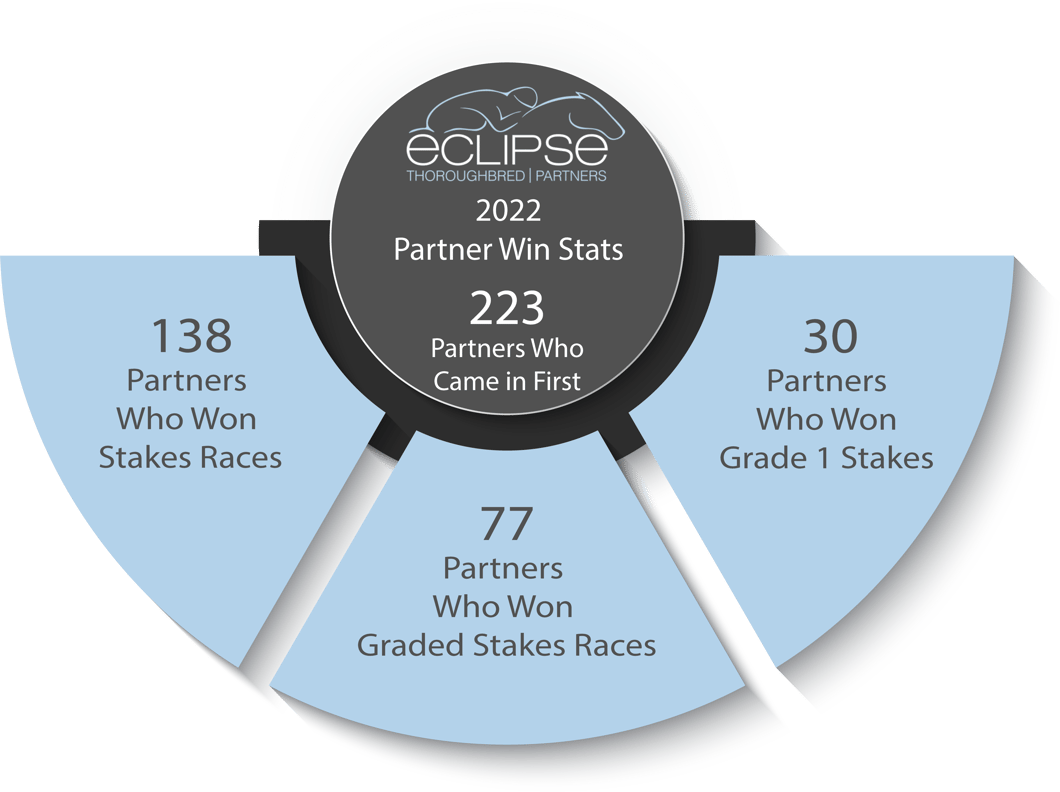 Eclipse always operates under the notion that horse racing is "the ultimate what have you done for me lately?" game, so to be able to deliver top caliber results for our partners and to keep identifying the "big horses" year in and year out on a consistent basis is a heartfelt source of pride and drive for the Eclipse team.
The balance of the squad remains exceptional, as our auction buying with yearling acquisitions and 2 year-olds in-training along with our private purchases off the racetrack, both domestically and abroad, continue to produce incredible output, emphasizing our strengths in all realms of the game.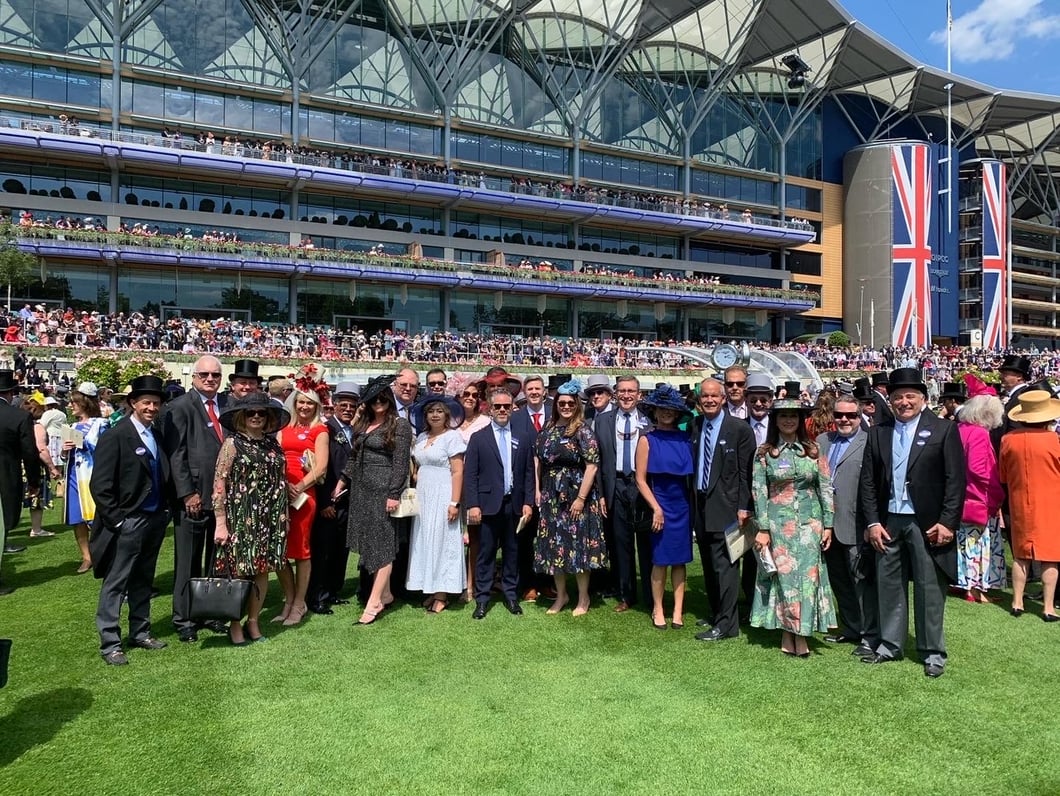 And, our global influence continues to evolve as we had Stakes wins in France, an Allowance win in Ireland and a Stakes win in Australia as well, all in 2022.  So, the Eclipse Equine Portfolio has a strength-to-strength profile and makeup and we have every intention of only enhancing that upward trajectory.
Eclipse is never an operation to rest on our laurels and we remain hungrier than ever to deliver the 1st class results on and off the racetrack that our partners desire and deserve.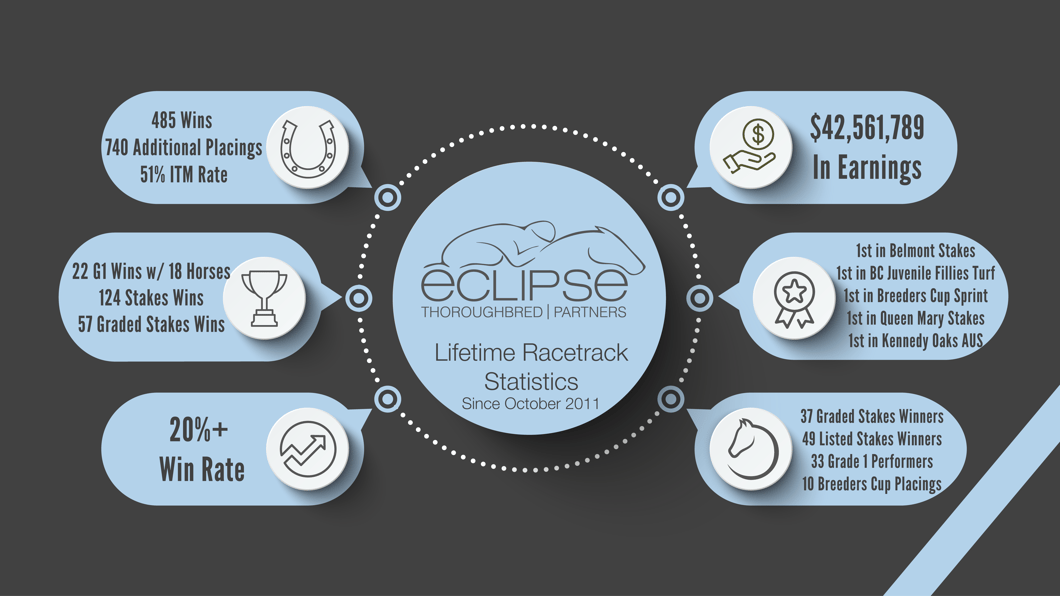 To see our 2022 North American stats and all historical stats for Eclipse and to be able to compare our statistics to other public partnerships, an exercise we strongly encourage you to do, check out this link on Ownerview:
https://www.ownerview.com/syndicate/o6-1861482/eclipse-thoroughbred-partners
 And, without further ado, here's our highly-anticipated annual Top 10 Highlights:
TOP 20 HIGHLIGHTS OF 2022
10.  Ari Gold winning the $75,000 Pulpit Stakes in December of his 2 year-old season was a terrific highlight for the squad.  A $220,000 Keeneland September yearling pluck, Ari Gold, a son of Medaglia d'Oro out of the Distorted Humor mare Satirical, might not be a typical 1-word Eclipse name, but it sure is a clever one.  And this bay bomber has lived up to the billing, as he's 2 for 4 with a Black Type score to his credit and it looks like he'll either earn his way onto the Kentucky Derby Trail or stick to the weeds where he just might dominate the Sophomore sod division for Todd Pletcher.  Ari Gold's win in the Pulpit made it 2 Pulpit trophies for Eclipse, as our eventual Belmont Stakes hero, Tapwrit, also captured this event in 2016.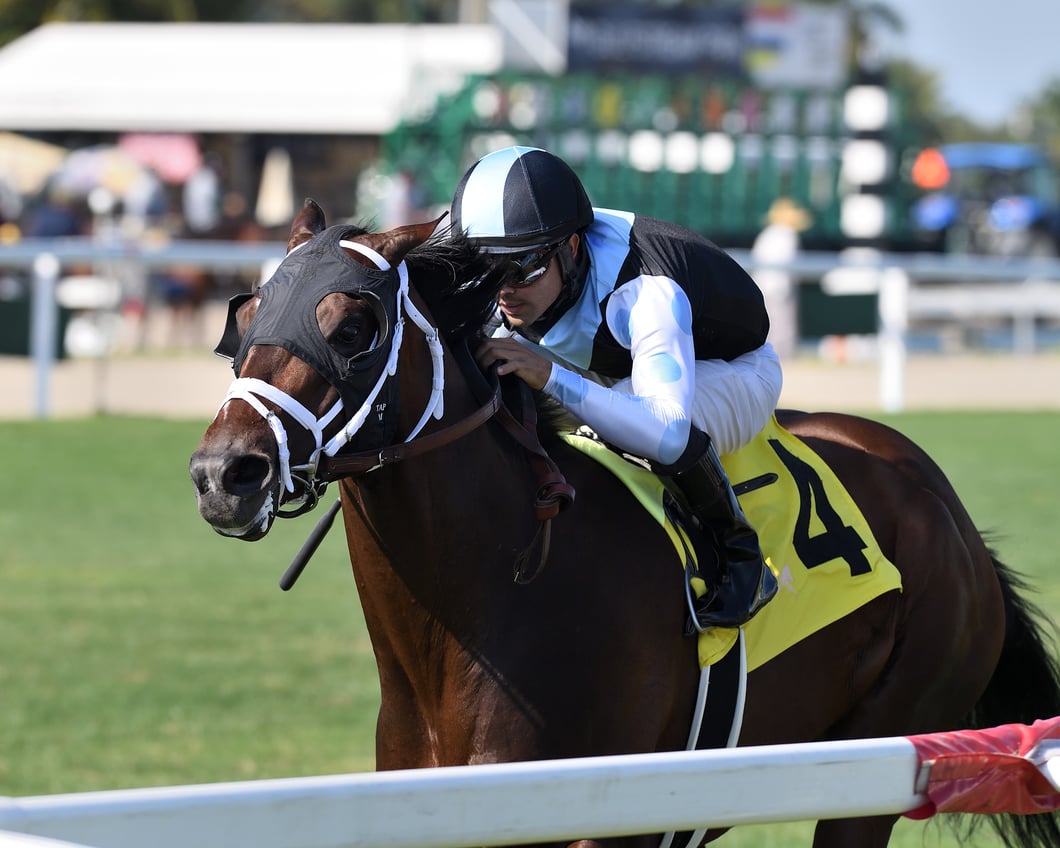 9.  Aloha West is a repeat Top 10 Highlights player from 2021 and while he couldn't manage to defend his crown in the Grade 1, $2 million Breeders' Cup Sprint, he did show up in some big Grade 1's and he proved his mettle in the $160,000 Kelly's Landing at Churchill Downs in July for the Cat Man, Wayne Catalano.  Aloha West wheeled back on 3 weeks rest after running 4th in the Met Mile and proved best in a gutsy effort, validating his 2021 Championship form.  Aloha West has been retired to stud at famed Mill Ridge Farm and has been well-received by some of the most prominent and respected breeders in the game.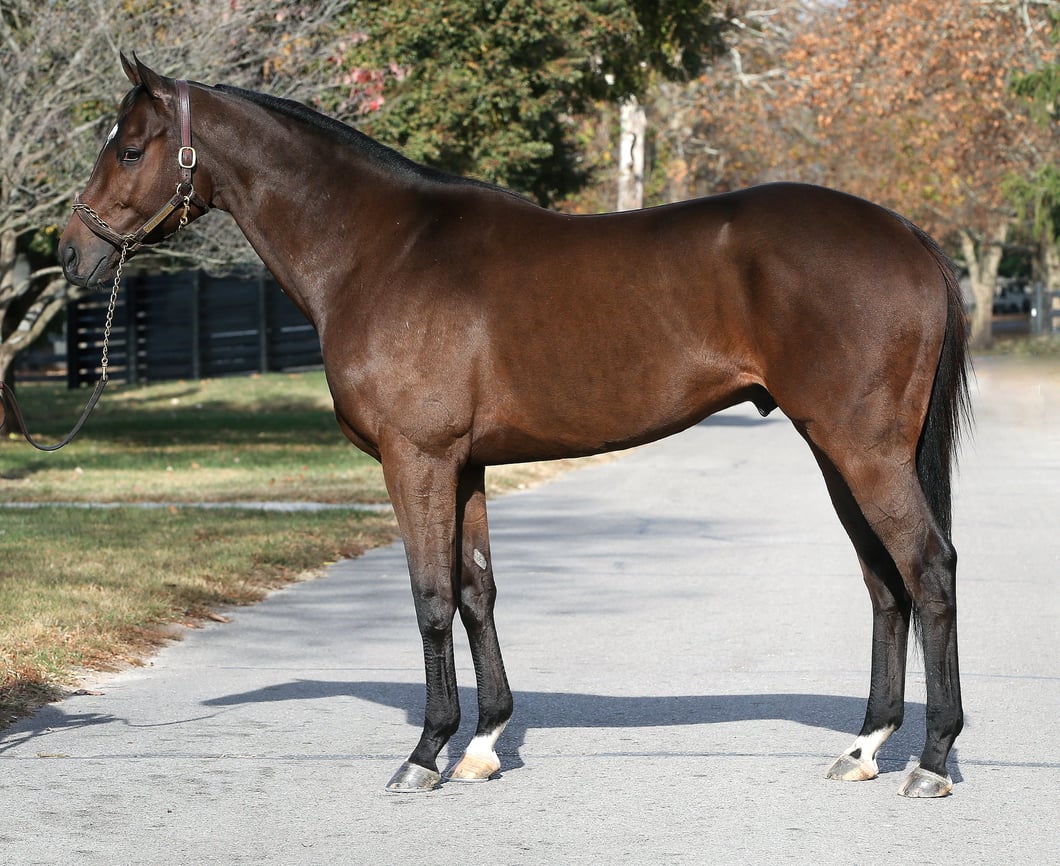 8.  Burgunder earned his way into the Top 10 and becomes the 1st ever progeny of a previous Top 10 highlight member and a member of the Eclipse Hall of Fame.  A son of our Australian Oaks heroine, Pinot, Burgunder carried the baby blue and black silks to triumph in the $130,000 Clarendon Stakes at Hawkesbury in Australia for Gai Waterhouse.  Eclipse has operated with supreme selectivity Down Under as we pinpoint prospects to rep the squad in the Southern Hemisphere.  Burgunder's form didn't hold up after his Stakes tally in April, but he's since undergone the ultimate equipment change and should make a top class gelding.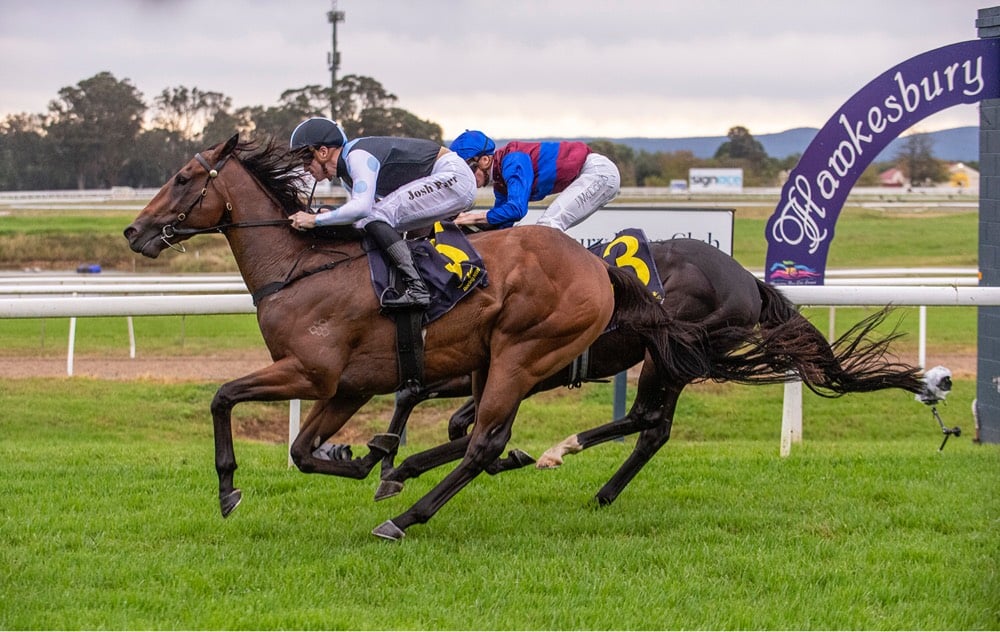 7.  Manhattan Jungle produced a remarkable season in Europe and in the USA for the team.  A true throwback, tough-as-nails 2 year-old filly, this daughter of Bungleinthejungle ran 9 times as a Frosh at 7 different racetracks in 3 countries, won a Stakes in France at 5 furlongs and placed in a Stakes in California at a mile and took her partners to Royal Ascot and the Breeders' Cup.  Her Black Type win at Vichy in France is her crowning moment, but her overall body of work make her season a Top 10 highlight overall.  She fired huge for Michael McCarthy first time in So Cal and is destined for big things at age 3 and beyond.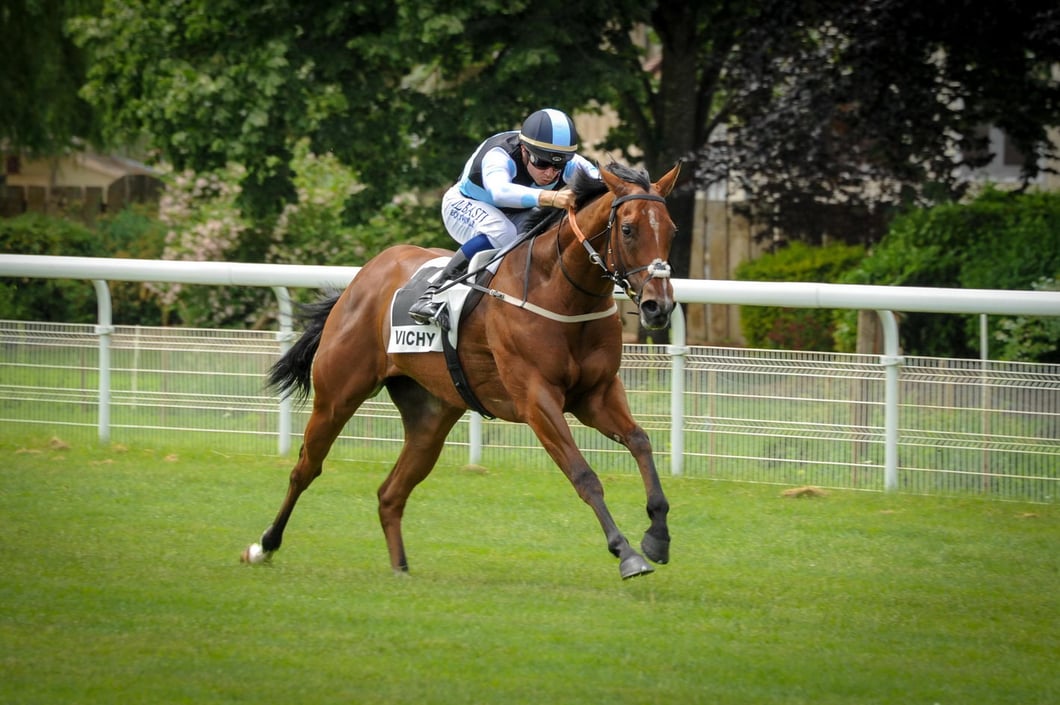 6.  Abaan is another repeat player in the Top 10 from 2021.  This dude had an awesome end to 2021 and his first half of 2022 was spectacular with his main event moment coming in the Grade 3, $200,000 William McKnight Memorial at Gulfstream Park.  A quirky fellow, Todd Pletcher has worked his magic with the rangy son of Will Take Charge who is gearing up for a tilt at a title defense in the McKnight in a few weeks time.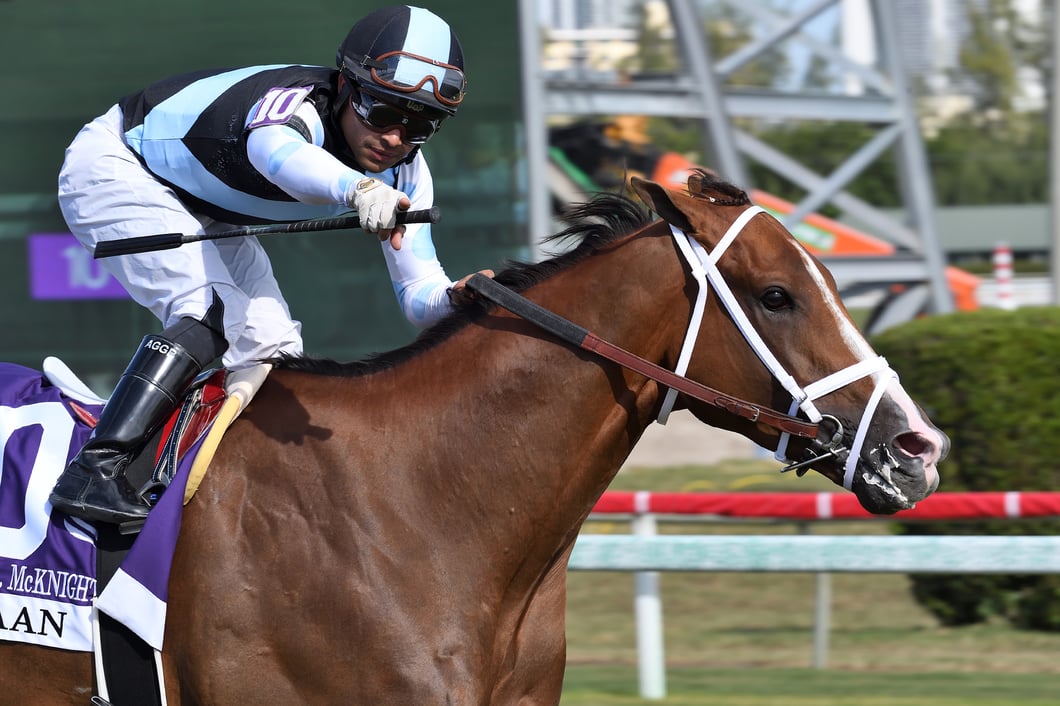 5.  Capensis still ranks as Eclipse's most expensive purchase of any kind, as he rang the bell at $2 million at Keeneland September in 2019.  A who's-who powerhouse partnership conglomerate consisting of Eclipse, Stonestreet Farm, Ron Winchell, Bob LaPenta and Gainesway Farm had to be very patient to get the regally-bred son of Tapit to the races, but he made it worth the wait with a rousing score at 1st-asking at Belmont and then put an exclamation point on his Sophomore campaign in the Grade 3, $300,000 Virginia Derby.  Sent back to the sidelines, Capensis is being rehabbed for a 4 year-old run where he could earn himself a spot in a breeding shed should he grab top honors.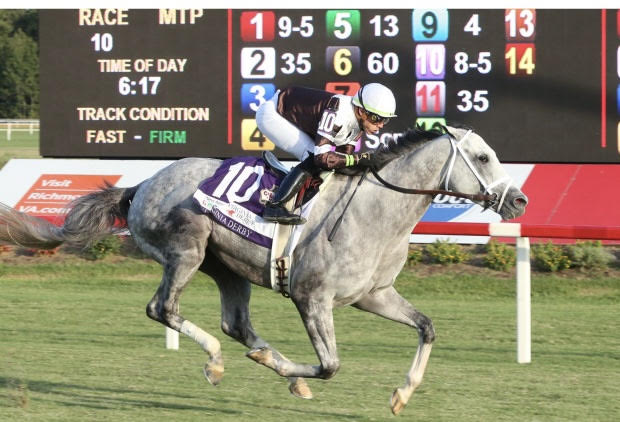 4.  Air Force Red was a private purchase after 2 starts early in his season at age 4, a move employed by Eclipse prior to purchasing eventual Breeders' Cup Champion, Aloha West.  Tabbed as the turf version of Aloha West when syndicated, Air Force Red wasn't quite ready for the Breeders' Cup in 2022, but he did register 4 wins, including the Lure Stakes and capped off a stellar campaign with a dynamic victory in the Grade 2, $250,000 Joe Hernandez Stakes, both at Santa Anita.  A Grade 1 player in the making, Air Force Red has lived up to the hype and looks like the sky is the limit for this jetsetter who's been conditioned brilliantly by Leonard Powell.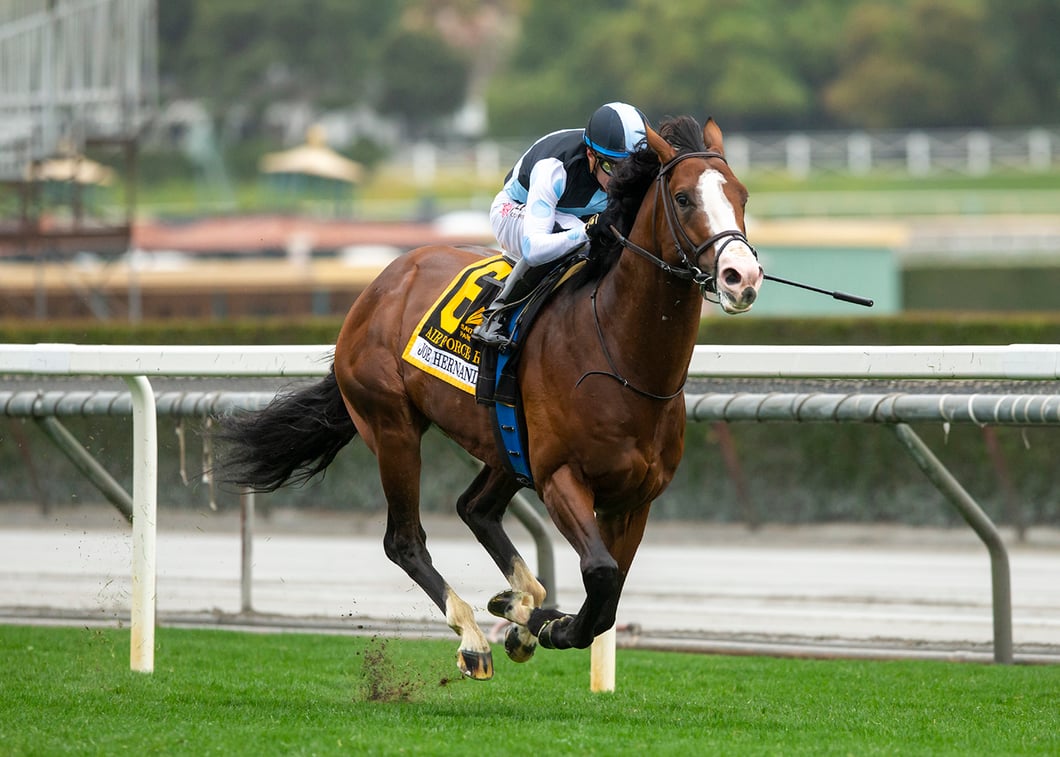 3.  Queen Goddess is yet another repeat Top 10 member, as she got into the rankings in 2021 by virtue of her Grade 1 success in the American Oaks.  Back at age 4, Queen Goddess was best in the Grade 3 Santa Ana and then went to the pine after she was 2nd in the Grade 3 Santa Barbara, but polished off an excellent year on New Year's Eve with a dominant wire-to-wire domination in the Grade 3, $100,000 Bobby Frankel.  A bold move to buy back and buy-out the original owner/breeder partner at $1.55 million in November with prominent owner, Gary Barber, joining the team, Queen Goddess looks poised to take the filly and mare turf division by storm for Michael McCarthy in 2023.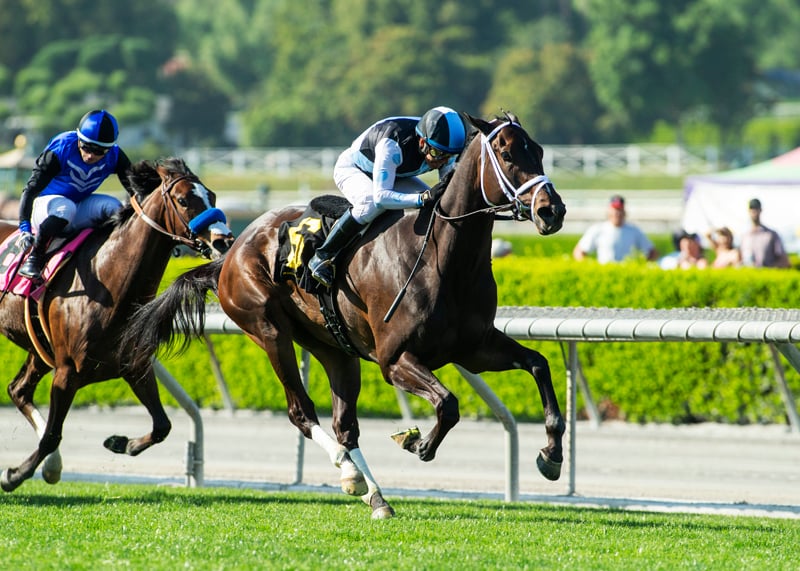 2.  Speaking Scout is one of the coolest members of the Top 10 highlight reel in Eclipse history.  A $3,000 yearling turned reasonable private purchase for Eclipse out of a 2nd-place finish in his debut at age 2 at Colonial Downs, Speaking Scout was hard-luck pretty much all season until he broke through with a daylight win in the $100,000 Hawthorne Derby.  Sent to So Cal after that, Speaking Scout got tagged in the shadow of the wire in the Grade 2, $200,000 Twilight Derby, but turned the tables with a thrilling success in the Grade 1, $400,000 Hollywood Derby at Del Mar.  Expertly developed by master horseman, Graham Motion, Speaking Scout has provided his Newcomer Partnership with the ride of a lifetime and the trek is just getting started as he revs up for his 4 year-old journey.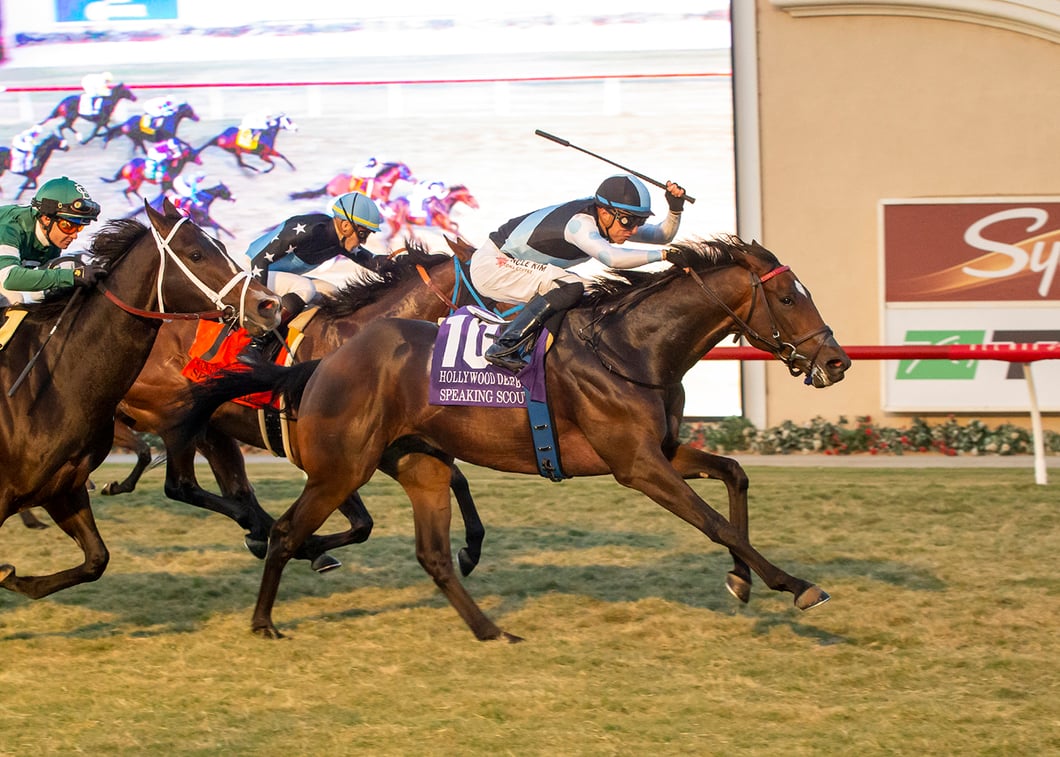 1.  Nest had a year for the ages.  She too, was a member of the 2021 Top 10 highlight reel due to her scintillating win in the Grade 2 Demoiselle in New York at age 2, a tally which hinted that she was one of Eclipse's most legit #EclipseFillies to ever vie for the Kentucky Oaks.  Nest coasted home in the Suncoast Stakes at Tampa in February and then achieved Grade 1 glory in the Ashland at Keeneland in April, the second time Eclipse had won the prestigious fixture the past 3 years as Speech took it down in the bluegrass in 2020.  Nest had a troubled trip in the Run for the Lilies, but still managed to be second in the Classic and then attempted to make major history by taking on the boys in the Belmont Stakes, when she fell to her knees at the gate, got hemmed in for the better part of the sweeping far turn at Big Sandy, yet still stormed home to be a gallant 2nd in The Test Of A Champion.  Despite the pair of taxing, yet valiant seconds in Classics, Nest sprouted wings to romp home an open-lengths winner of both the Grade 1 CCA Oaks and the Grade 1 Alabama and then waltzed home versus her elders in the Grade 2 Beldame.  Things didn't quite go Nest's way in the Breeders' Cup Distaff when 4th, but her dazzling campaign from February through November with 5 wins, 3 Grade 1's and a Grade 2 certainly makes her a lock to become Eclipse's first ever Eclipse Award Champion.  Eclipse, Mike Repole and Mike House were sportsman all year, danced every dance and dodged no one and the intent is to repeat that mantra when Nest flies back into the mix for Todd Pletcher at age 4 in 2023.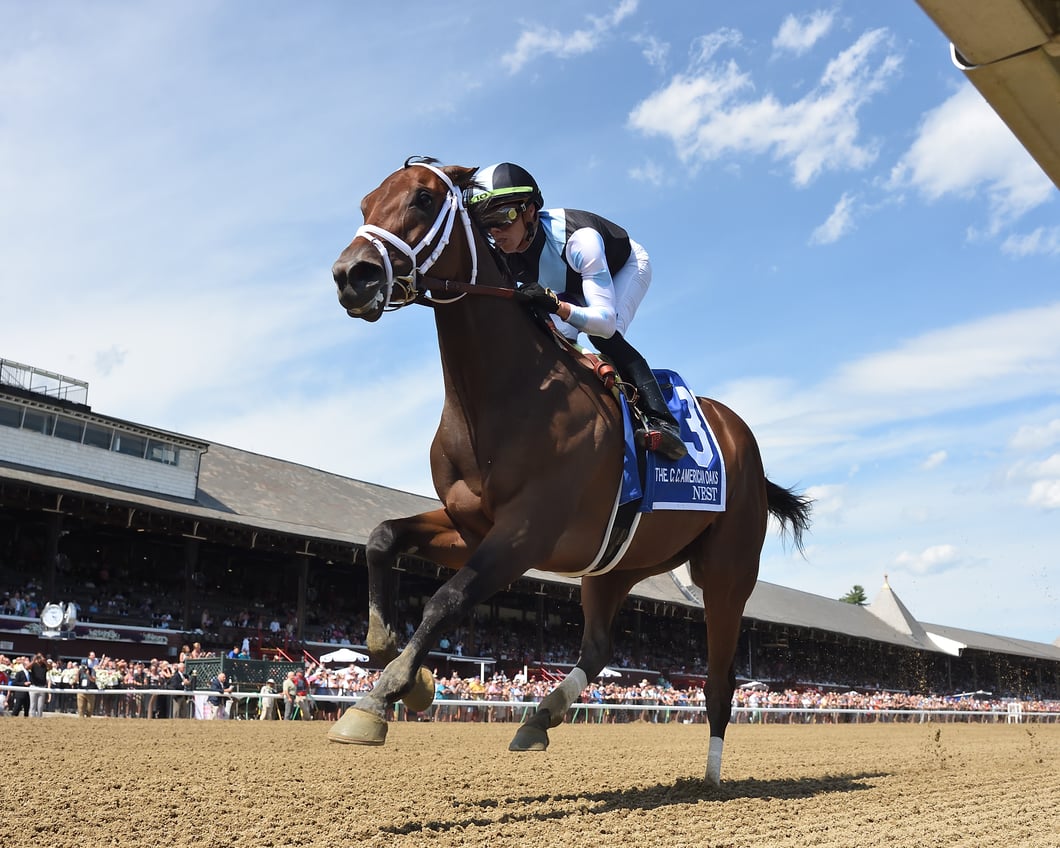 HONORABLE MENTION
Largent is a stable and fan favorite and having captured Stakes and Graded races at ages 4 and 5, he came back this season at age 6 to earn his second Edward Evans piece of hardware.  Largent is as cool as they come and this dude will try to make it back again the second half of his 7 year-old season.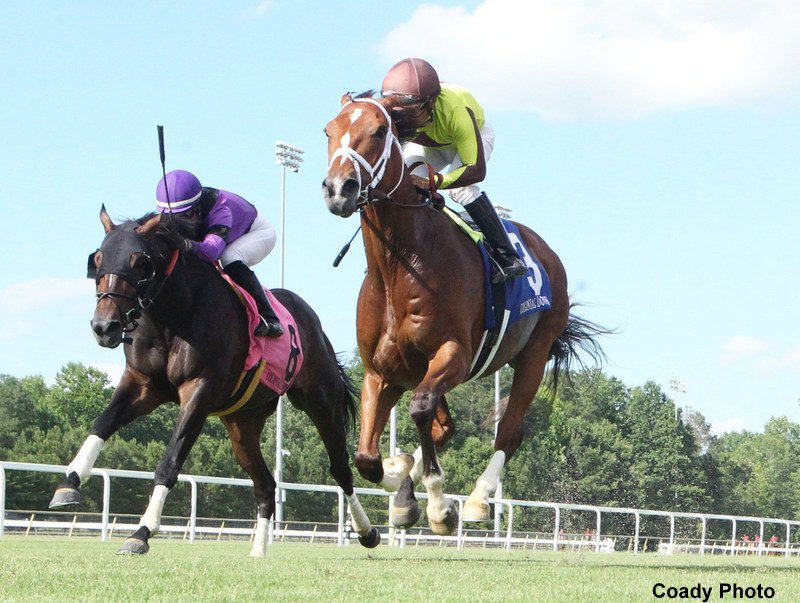 Divine Huntress was ambitiously managed all season and she made good on the esteem with which she is held with a second in the Grade 1, $500,000 Acorn on the Belmont Stakes undercard and then got the job done to fortify her class, quality and ultimate residual value with a gutsy victory in the $75,000 Miss Disco Stakes at Laurel for Graham Motion.  She too is postured to come back at age 4 with Terrapin-Bred dough in her sights.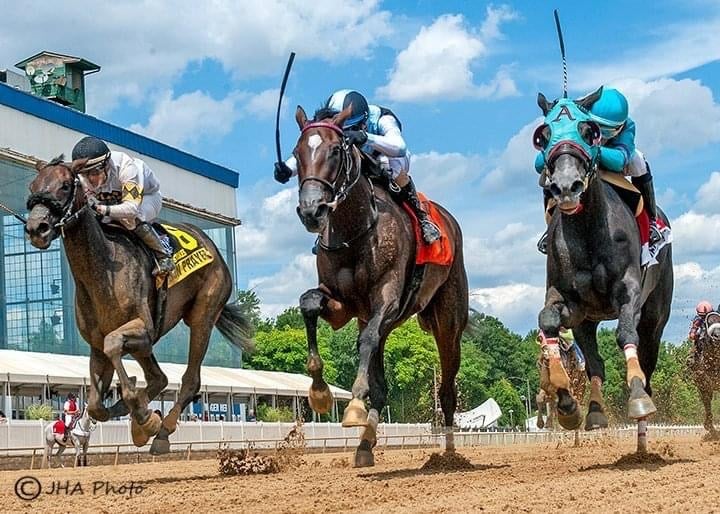 Benbang was a modest $65,000 purchase as a 2 year-old in-training and she paid quick dividends for the partners who put their faith in her when she sloshed home in the slop at Saratoga as a Frosh.  She came back at age 3 with an Allowance win and then dashed on the grass en route to a triumph in the $100,000 Blue Sparkler Stakes at Monmouth in July.  Benbang was yet another example of how skilled of a trainer Jonathan Thomas is and with $170,000+ in earnings and a Stakes win, she was acquired by Winchell Thoroughbreds to become a member of their broodmare band to the tune of $180,000.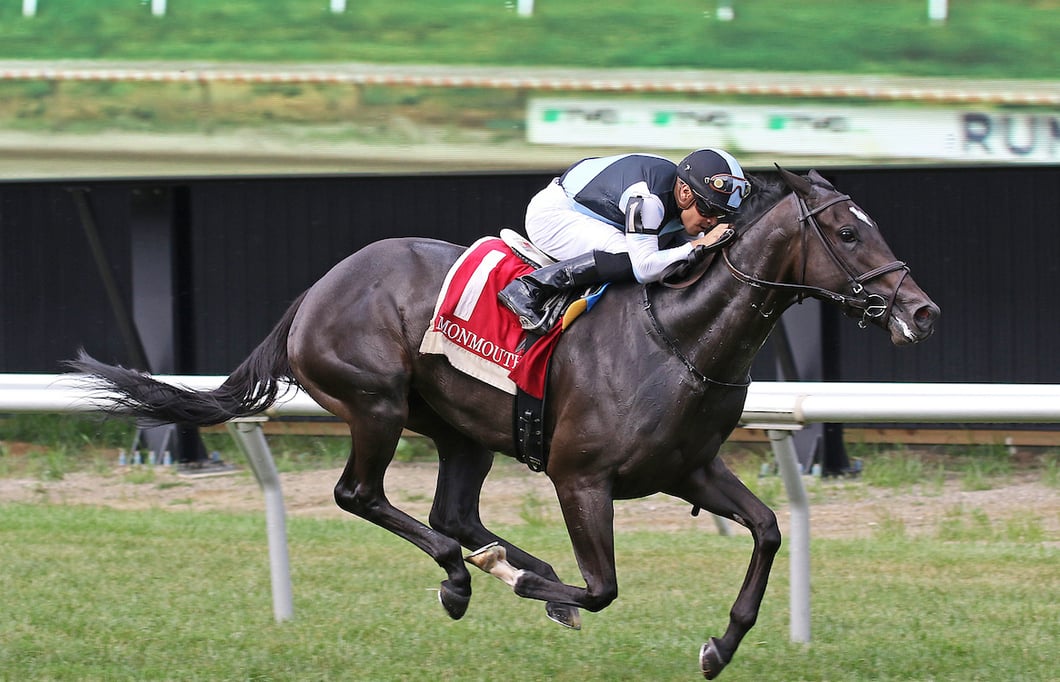 Sister Otoole is a beloved #EclipseFilly who is another prime example of an overachiever who can come from anywhere, at anytime.  A reasonable private purchase off a debut at Tampa sprinting on the sand, Sister Otoole evolved into a spectacular turf marathon filly for Graham Motion, earning Graded Black Type at age 4 and then putting a cherry on top of the cake when she went out West to prove best in the $100,000 CTT/TOC Stakes at Del Mar in August.  Sister Otoole is all heart and she'll come back at age 6 to see if she can maintain her stamina and continue to build her bankroll.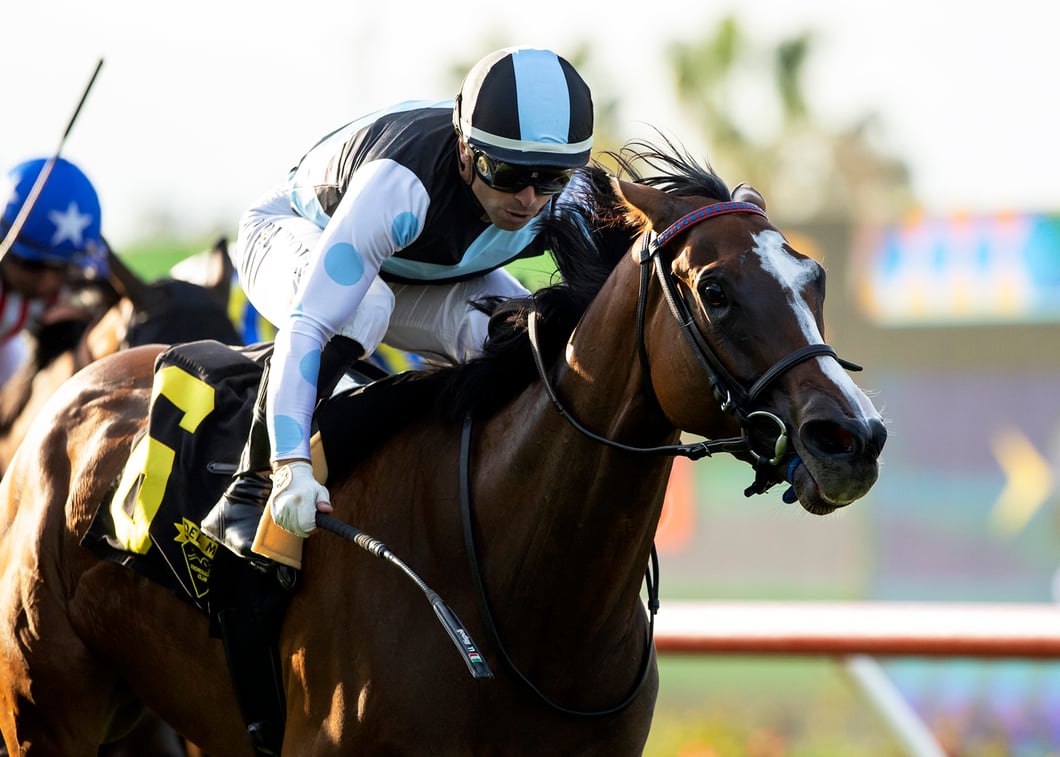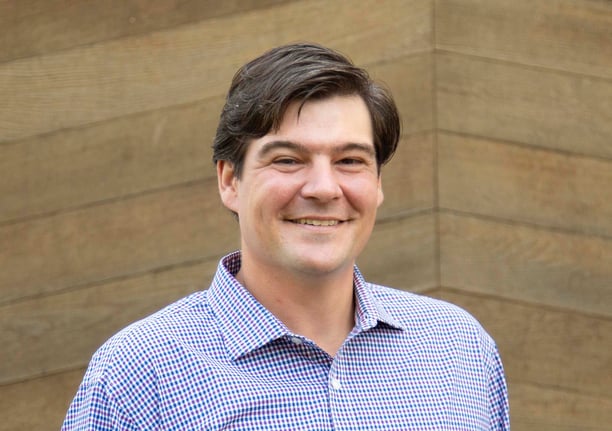 Sean Tugel
was hired as Eclipse's VP of Bloodstock in mid-2022 and the former WinStar and Gainesway employee has expediently emerged as a key component to Eclipse's strength-to-strength trajectory. Eclipse has always been determined to maintain our boutique company staff while providing world-class service for our partners both on and off the racetrack and Sean's presence on our team has quickly allowed for a heightened level of sophistication on all levels. Sean has gotten right into the thick of it for Eclipse as a key member of our talent scouting team, interfacing with partners and his expert knowledge of breeding and stallion deals has made an immediate impact.  Sean and his family are bleeding baby blue and black and our partners have welcomed him with open arms.

The 2022 Eclipse Hall of Fame Class registers 4 deep.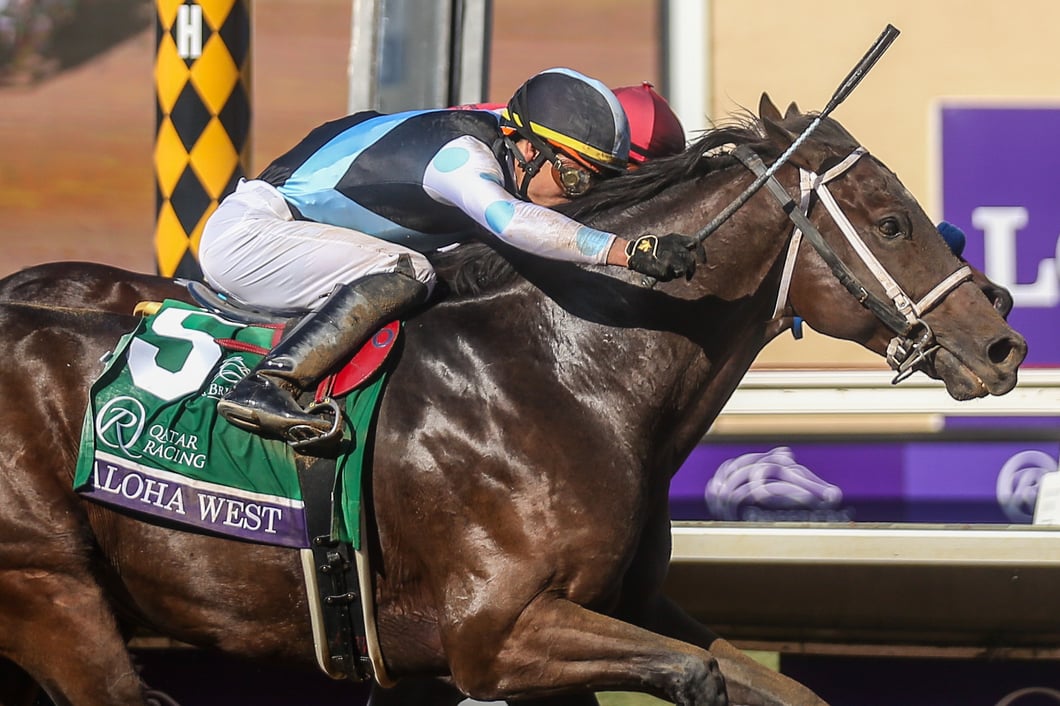 Aloha West retired to stud at famed Mill Ridge Farm in Lexington, Kentucky at the end of 2022, but his on track exploits made him a no-brainer Eclipse Hall of Famer.  Among all the shrewd private purchases and otherwise Eclipse has made over the years, Aloha West might have been our savviest achievement as he won 6 of 13 races with his monumental moment coming in the 2021 rendition of the Grade 1, $2 million Breeders' Cup Sprint at Del Mar.  A heart-stopping come-from-behind sprinter, Aloha West was brilliantly conditioned by Wayne Catalano during the 2 seasons Eclipse owned and managed him and Eclipse has retained a significant equity interest in Aloha West's breeding rights, so he's staying right where he belongs in the baby blue and black family.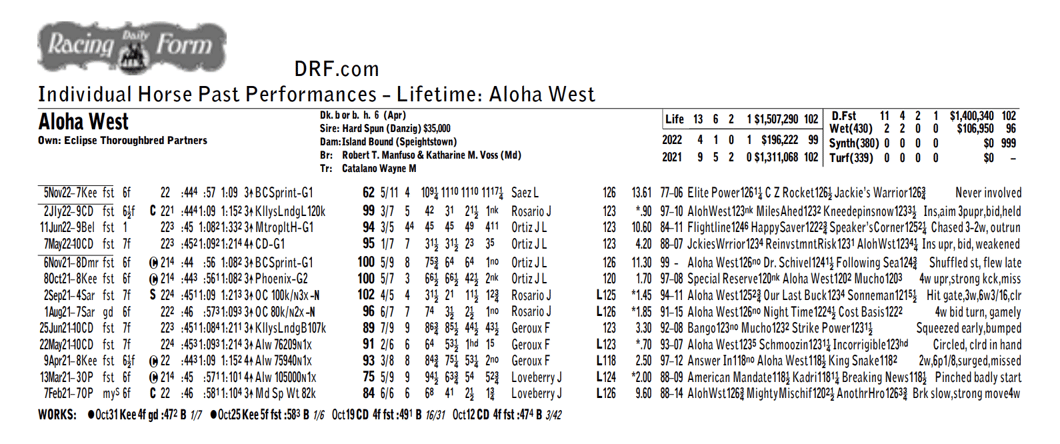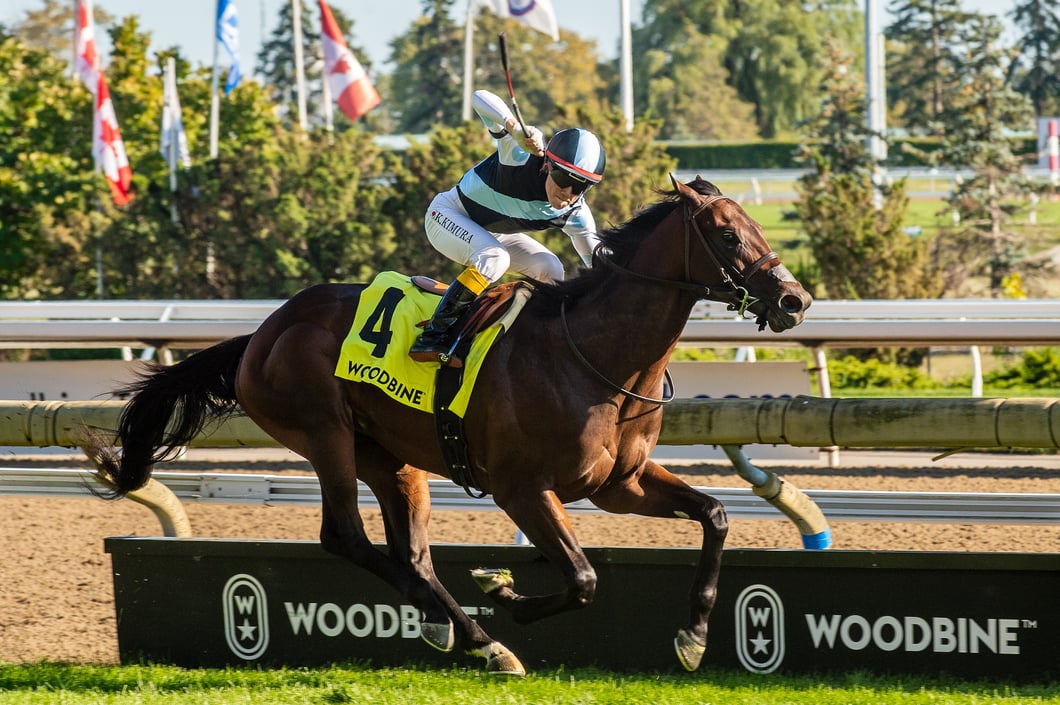 Gretzky The Great skates his way into the Eclipse Hall of Fame as a Grade 1 hero of the Summer Stakes at Woodbine at age 2 and being deemed Champion 2 Year-Old Colt in Canada.  A Stakes-winner and Grade 1-winner as a Frosh, Gretzky gritted out a Stakes score at age 3, but his feet nagged him his entire 4 year-old year and he just couldn't get on the straight and narrow.  The handsome son of Nyquist was well-conditioned by Hall of Famer, Mark Casse and he now will take a tilt at being a stallion at Ocala Stud in Florida, a proven hotbed for graduating Florida sires to the big time in Kentucky.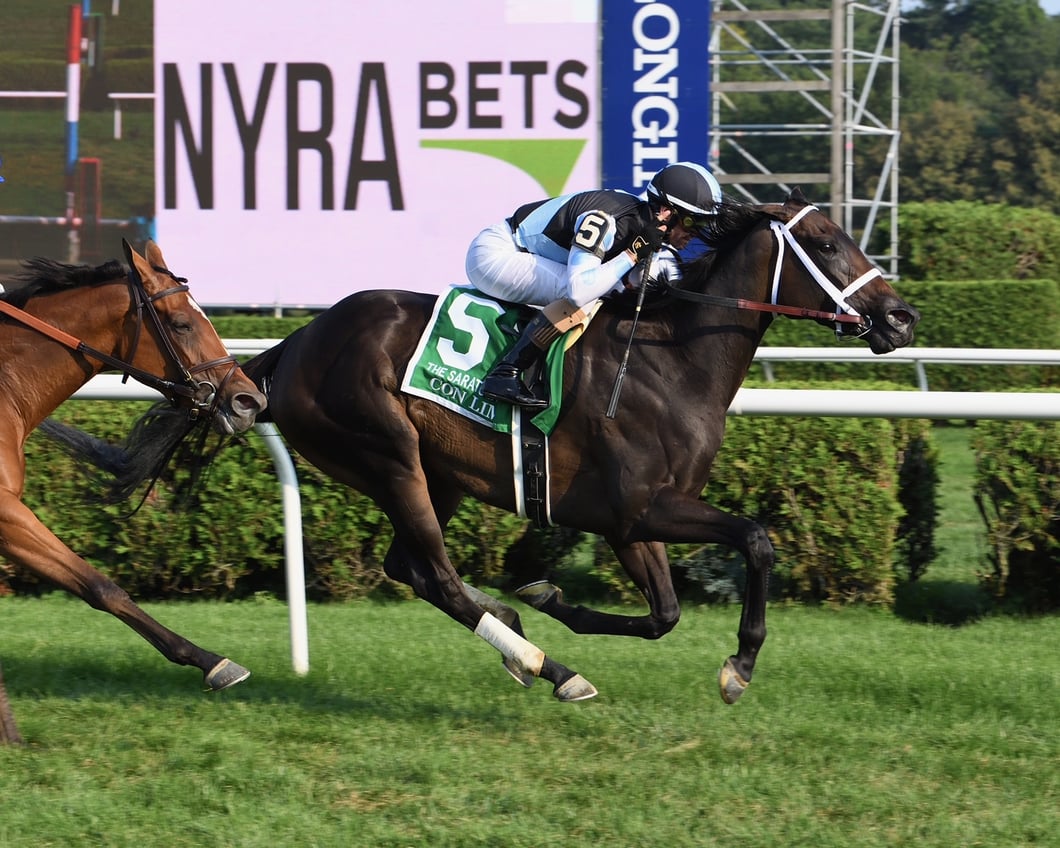 Con Lima is a heart-wrenching Hall of Fame inductee, as she enters the Eclipse Hall posthumously.  Another example of Eclipse's deft eye for talent off the racetrack, Con Lima was added to the stable after her second career start at age 2 and would go on to run 11 more times for Eclipse, 10 of which came in Stakes or Graded affairs.  Her resume and constitution was nothing short of remarkable, as she won 7 of 13 of her outings with 5 seconds, including 2 in Listed events and 2 in Graded fixtures, including the Grade 1 Belmont Oaks.  She proved superior in 5 Black Type heats, 3 of which were Graded and her top tier moment coming in the Grade 2, $700,000 Saratoga Oaks.  A Texas-Bred daughter of Commissioner, Con Lima had a mind of her own and she might go down as one of the greatest, yet under-appreciated training jobs Todd Pletcher ever performed.  Unfortunately, Con Lima's demons got the best of her while she was doing a rehab stint in Lexington and she suffered an early demise before being able to show what she could do at age 4.  Con Lima was the Queen of all Queens and will forever be remembered by her partners and the Eclipse brethren as a ferocious winner with immense charisma.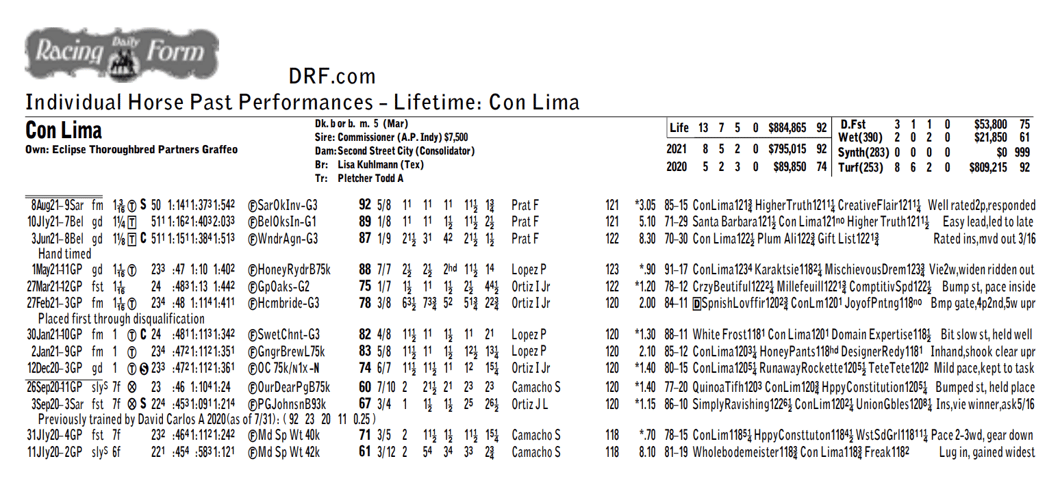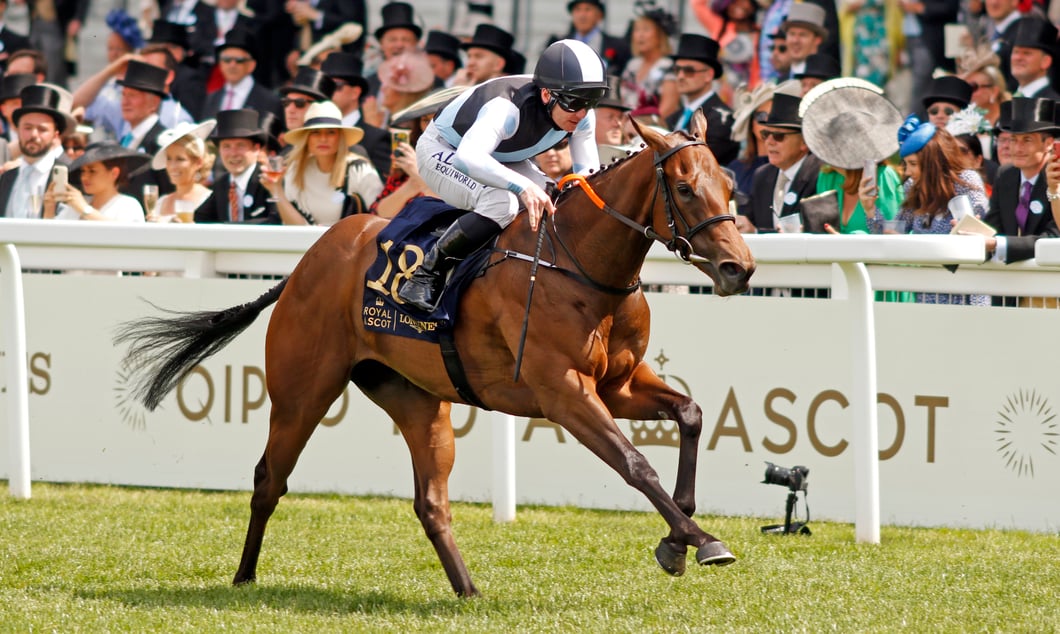 Quick Suzy was a private purchase in Ireland after a debut win and she provided her partners with the ultimate international thrill when she streaked home a clear winner of one of the most coveted races on the planet, the Group 2 Queen Mary at Royal Ascot.  From low profile connections of trainer Gavin Cromwell and jockey Gary Carroll, Quick Suzy was wicked fast and she proved it on the grandest of stages in the Queen Mary at Royal Ascot when she bested 20+ of the fastest fillies of her generation.  Quick Suzy never could make it to the races in the States, but she was sold this past November to the tune of $600,000.  As Eclipse's global aspirations grow, Quick Suzy's victory in the Queen Mary will go down as one of the most historic of all-time, not just for Eclipse, but for all American-based racehorse owners.

LOOKING AHEAD TO 2023: LET'S GET IT ON!