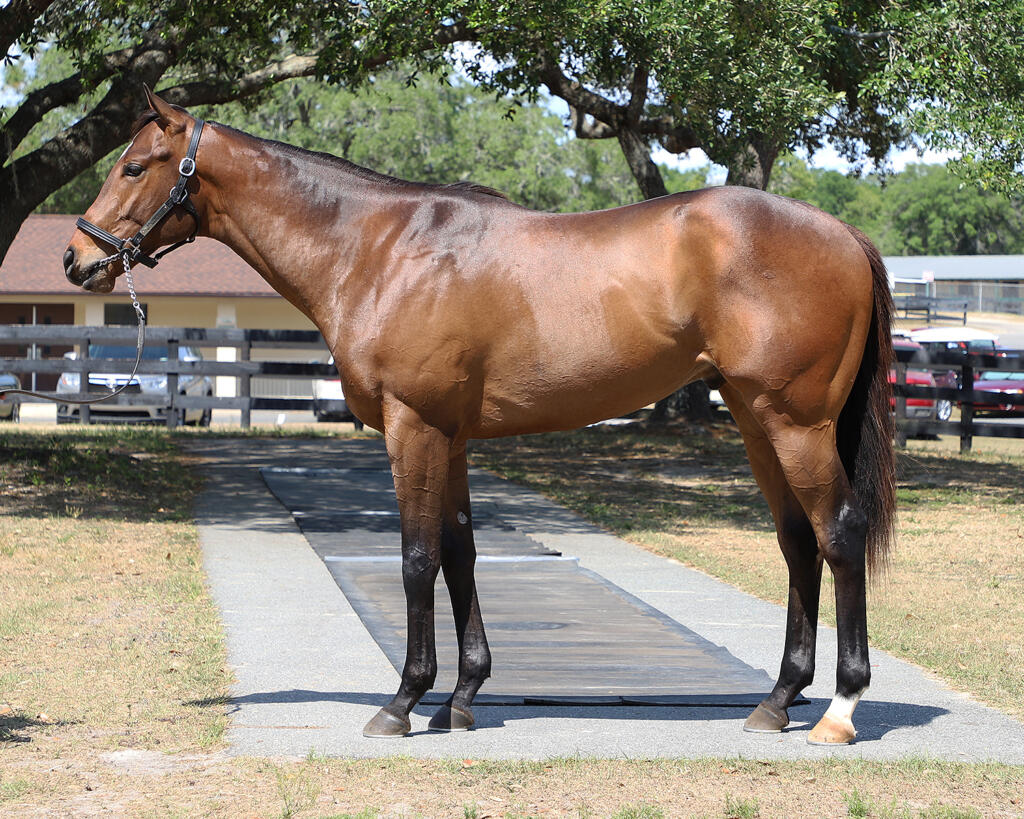 Haul (Army Mule – Western Kitty Colt)
Gallery
OVERVIEW & VISION
***To access Aron Wellman & Sean Tugel's in-depth overview and analysis of HAUL, click on this link:
BREEZE VIDEO
Haul is a rocketship.
He breezed a sub 10-second 1/8-mile, which was the fastest work of the 175+ horse sample on the day.
He went the 1/8-mile in a blazing 9 4/5; carried his speed around the turn like a Porsche in an unconscionable 20 2/5; and indicated that he's capable of carrying his immense speed through 3-furlongs in a wicked 33-sharp.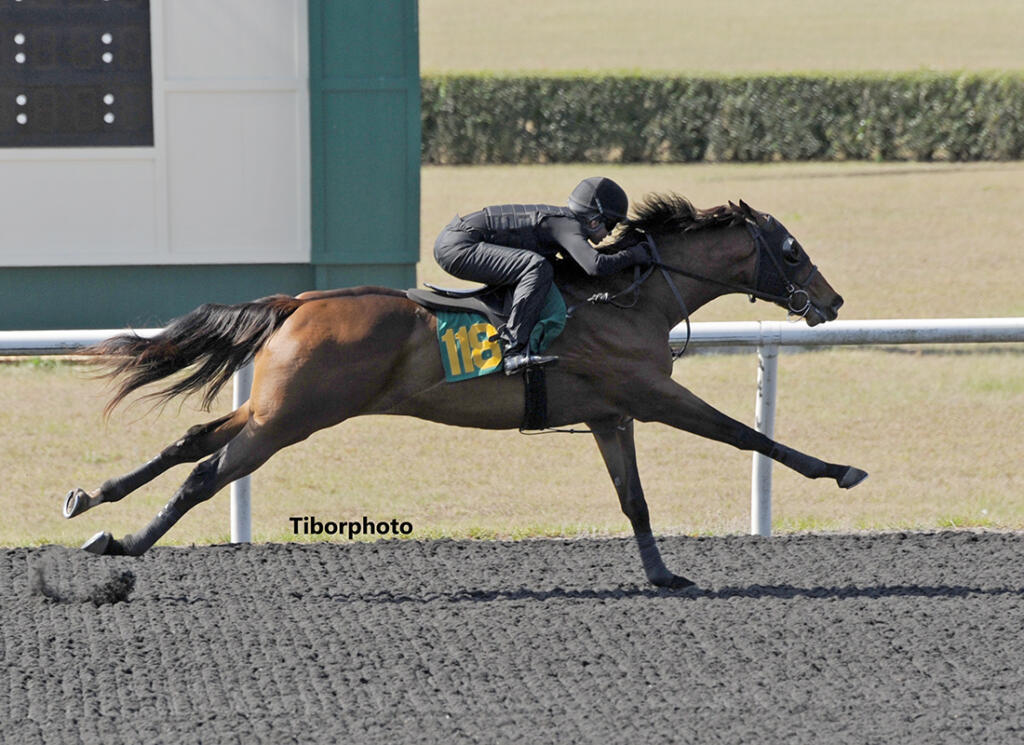 Haul was a machine on the track with efficient and powerful mechanics, wasting zero motion while scorching the track.
To check out Haul's breeze on the track:
WALKING VIDEO
Haul is made of steel.
He was bomb-proof on the racetrack and he matched it up at the barn with a rock-solid constitution and physique.
He is the real thing.
To see Haul on the shank:
CONFORMATION
There are no chinks in Haul's armor.
He didn't just impress the Eclipse scouting team, but he was ranked so highly by St. Elias' elite team of scouts that he became the ONLY 2 year-old in-training that St. Elias has purchased so far this season.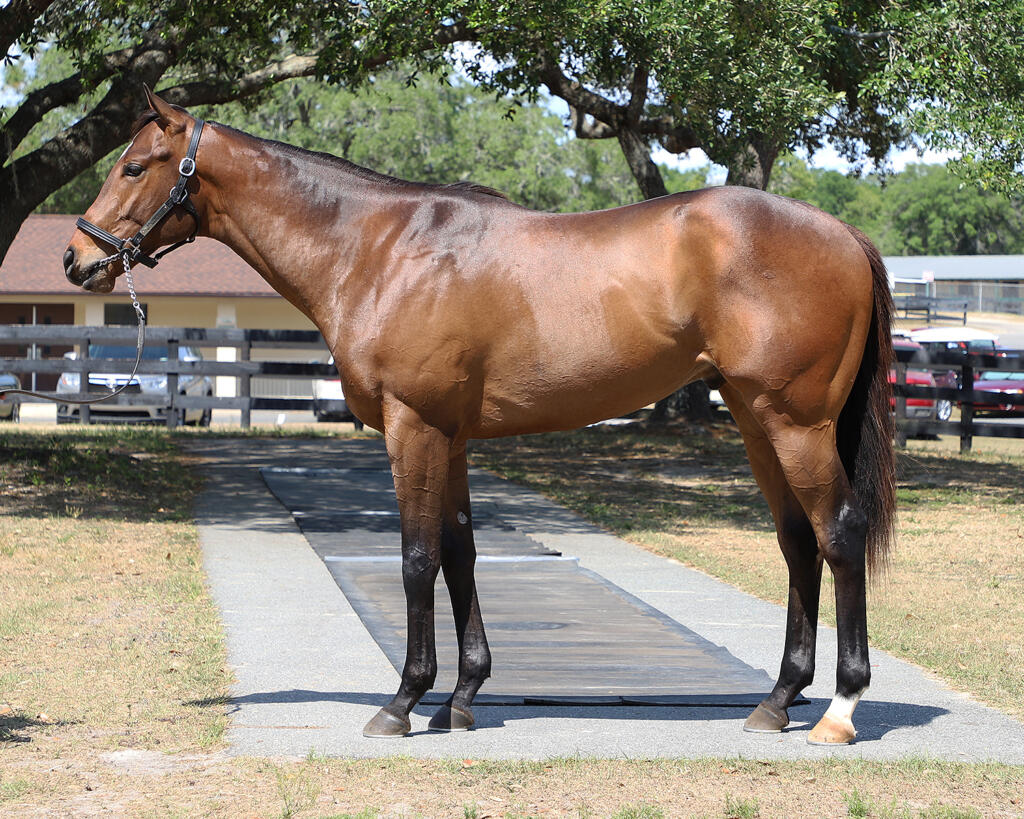 The St. Elias team is hyper-critical of progeny of Army Mule due to the fact that they still own the sire, so when they put their money where their mouth is, they mean business.
But, Haul stands on his own merits as a colt with muscle and stretch in all the right places and it comes as no surprise, seeing as though he comes from a stellar boutique breeding operation.
This hulk will be a pure, power dirt force from 6-furlongs to a mile and perhaps beyond.
PEDIGREE
Army Mule was as fast and as brilliant of a racehorse as you'll find.  He carried his speed 7-furlongs when winning the historic Carter in New York and had he not been retired to stud, he might have proven capable of getting a mile+.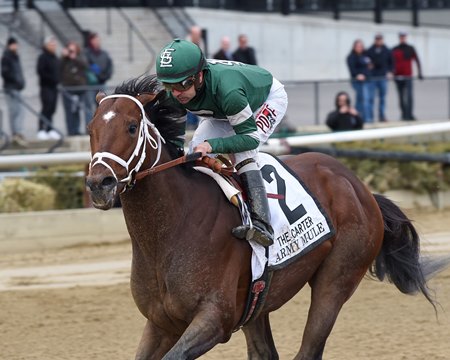 Army Mule is off to a super start in the breeding shed with a big Freshman season and it appears he's going from strength to strength with Stakes performers popping up all over the country by the week.
This sturdy colt was bred by Kevin Nish's KMN Racing and they are exceptional boutique breeders with whom Eclipse has had great success buying from, including Stakes fillies Bulletproof One and Proof She Zips and She's Bulletproof started her career 2 for 2 with star quality and may make it a hat trick of Stakes runners Eclipse and KMN might combine on, with Haul looking to make it a grand slam.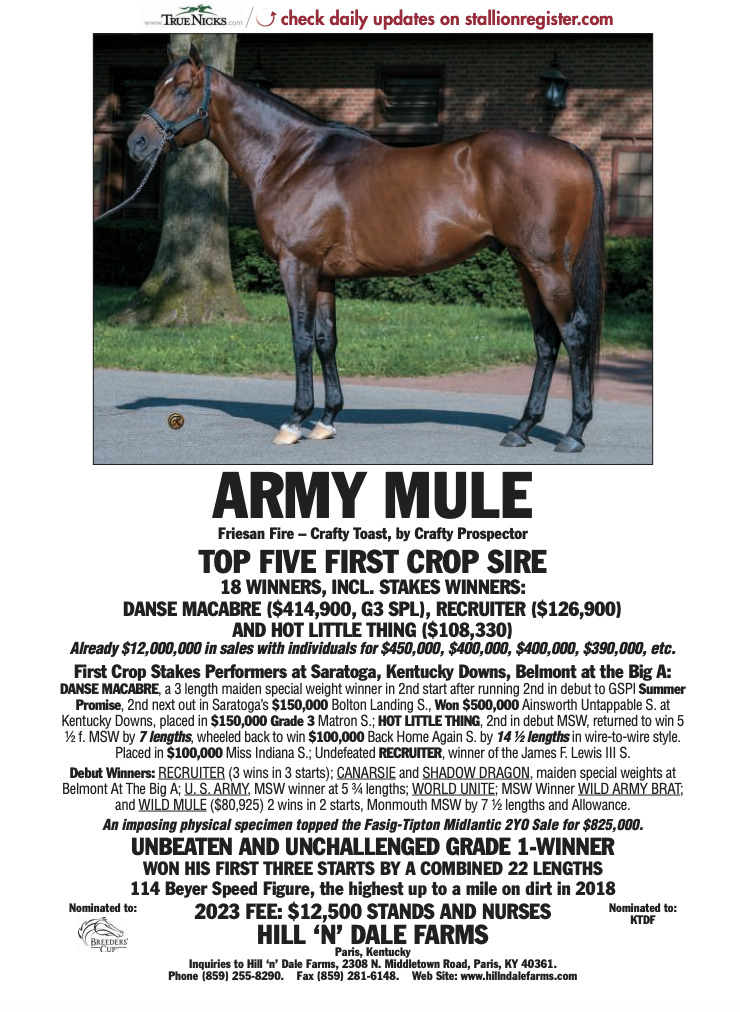 This pedigree is power and speed on top of power and speed with ample Black Type riddled through the page to suggest plenty of quality is to be realized.
Haul is a power, dirt runner who has a "take-no-prisoners" mindset.
To see Haul's Pedigree page, click on the link below:
TRAINER, THE PLAN & VENUE OPTIONS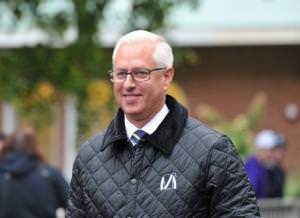 Todd Pletcher wasted little time to continue his accolades as a Hall of Fame trainer in 2023.  Having just completed his 8th Eclipse Award-winning season as the Nation's Leading Trainer, he continues to pump out major prospects every week.  We at Eclipse believe that Todd is the GOAT and he continues to give us fuel for the fire.  He's earned that right for us to call him the GOAT, having cranked out Graded Stakes winner after major winner year in and year out for the baby blue and black and all of his esteemed clients!  Todd trained Army Mule to an important Grade 1 victory in the 7-furlong Carter in New York and Haul could very well follow right in his father's footsteps!
Haul is already settled in and getting with the Pletcher Program at Saratoga and if this bomber takes to training with Todd as we anticipate he will, it's possible he could debut at Belmont this Spring/early Summer before trying to assert himself as a man among boys at The Spa and beyond.  Haul is precocious and forward and we do not plan on holding him back if he's ready to rock.
VALUATION
The total 100% valuation for Haul is $390,000.  We will continue to honor pandemic increments starting at 3% with preference granted to larger commitments. You can see the chart below for pricing details
QUESTIONS & COMMITMENT CONTACTS
To ask questions or to make a commitment, please feel free to reach out to any of the following Eclipse team members:

Aron Wellman at Aron@eclipseTBpartners.com or at (310) 968-9559
Jack Sadler at Jack@eclipseTBpartners.com or at (803) 920-9005
Sean Tugel at Sean@eclipseTBpartners.com or at (859) 940-0456
Valuation and Costs
| Ownership % | Total Value | Q1 Estimated Expenses | Total Payment |
| --- | --- | --- | --- |
| 3% | $11,700 | $600 | $12,300 |
| 6% | $23,400 | $1,200 | $24,600 |
| 9% | $35,100 | $1,800 | $36,900 |
| 12% | $46,800 | $2,400 | $49,200 |
| 15% | $58,500 | $3,000 | $61,500 |
| 18% | $70,200 | $3,600 | $73,800 |
| 21% | $81,900 | $4,200 | $86,100 |
| 24% | $93,600 | $4,800 | $98,400 |