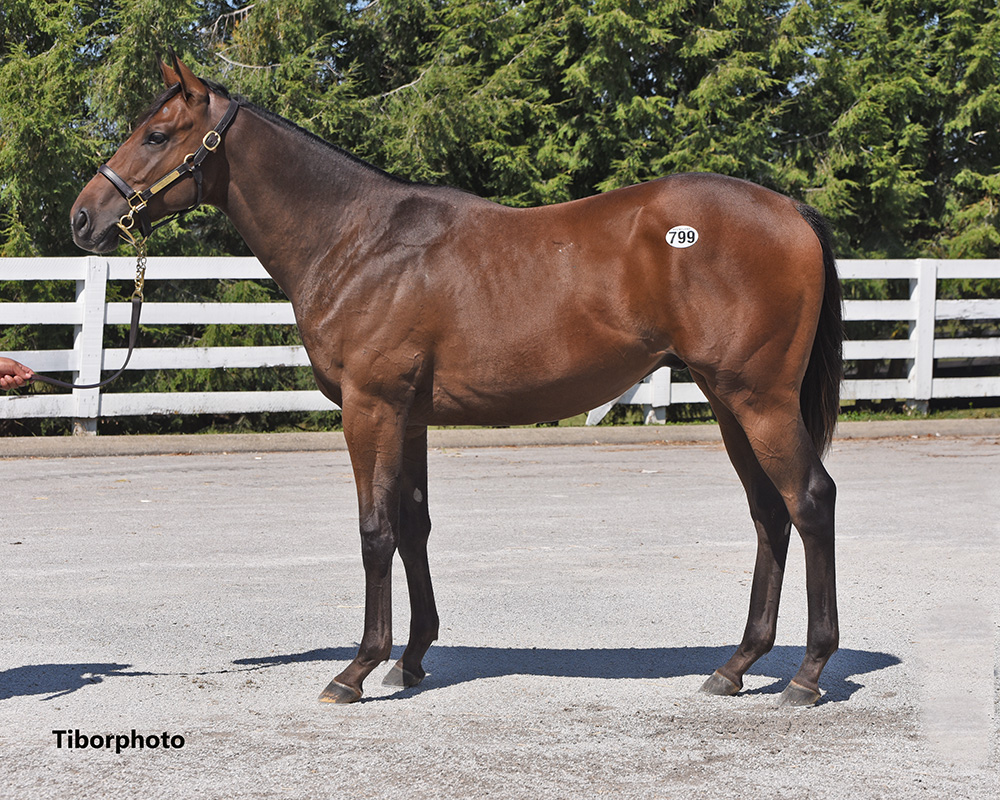 Spun (Hard Spun – Bingwa Colt)
Gallery
OVERVIEW & VISION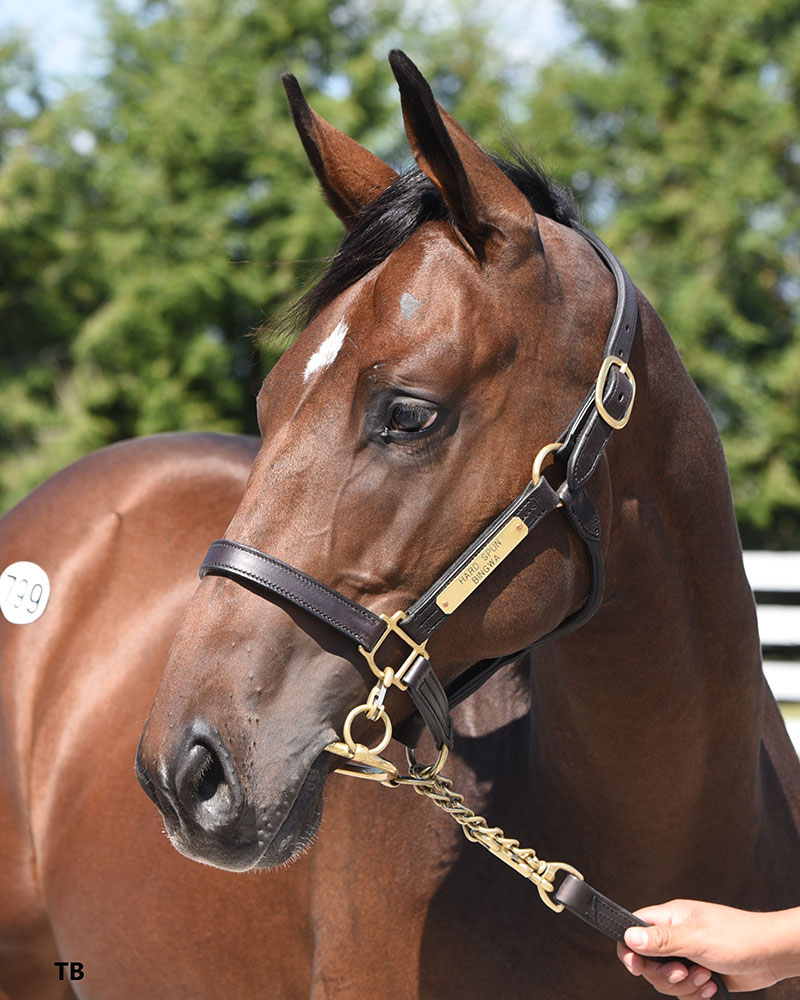 There are some horses who just tell you they're a runner.
Spun is a runner.
He's all racehorse, plain and simple.
Hard Spun is a sire who doesn't throw flashy types, but they are runners.
Spun is a runner and the fact that Hard Spun is a Blue Chip stallion who somehow still only commands blue collar prices in the commercial market is just fine with Eclipse, as we sniff out value, value, value.
Hard Spun is not just the sire of Eclipse's former Stakes-winning filly, She's So Special, who conquered the colts in a Stakes in the real world at Santa Anita, he also happens to be the father of Aloha West, Eclipse's winner of the Grade 1, $2 million Breeders' Cup Sprint and a stallion now standing at historic Mill Ridge Farm.
Spun is a n0-nonsense brute of a horse and being out of a Goldencents mare, who is by the incomparable Into Mischief, there's a lot of speed injected into Spun's blood, not to mention, class.
There may have been some fancier colts at Keeneland last week, but they won't be happy when they look over and see Spun lined up to them in the starting gate wearing a Todd Pletcher white bridle.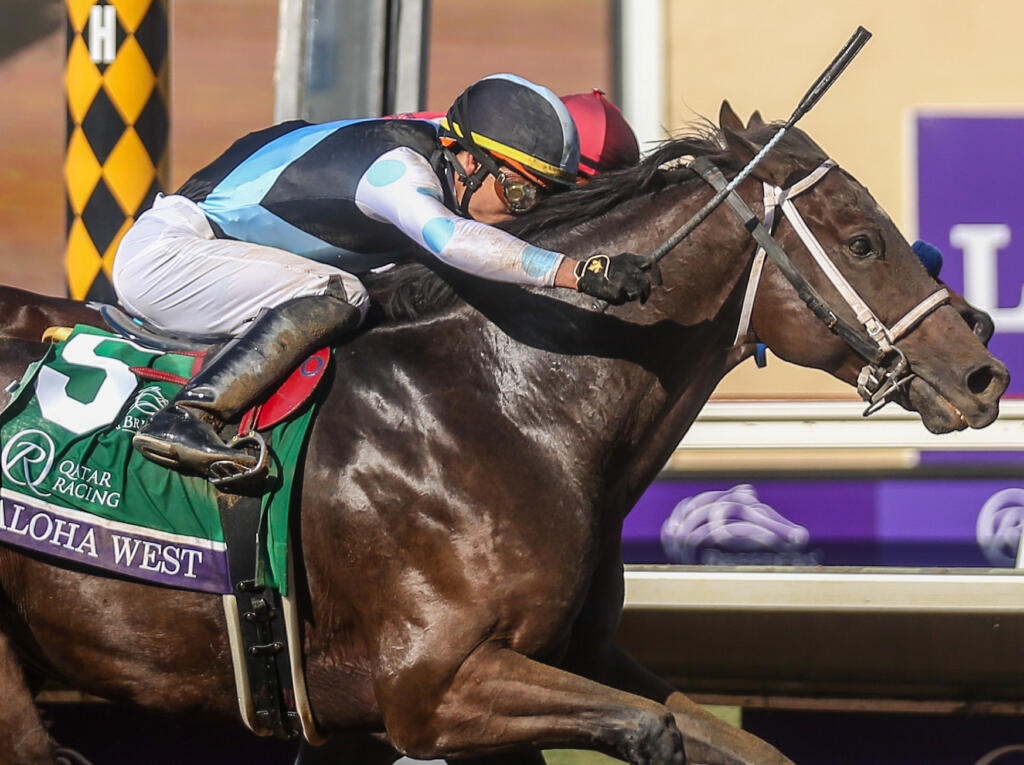 ***To access Aron Wellman and Sean Tugel's in-depth overview and analysis of Spun, click on this link:
CONFORMATION
Spun is a prime example of an ideally-balanced racehorse.
He is built for speed and his limbs are sturdy and made for durability.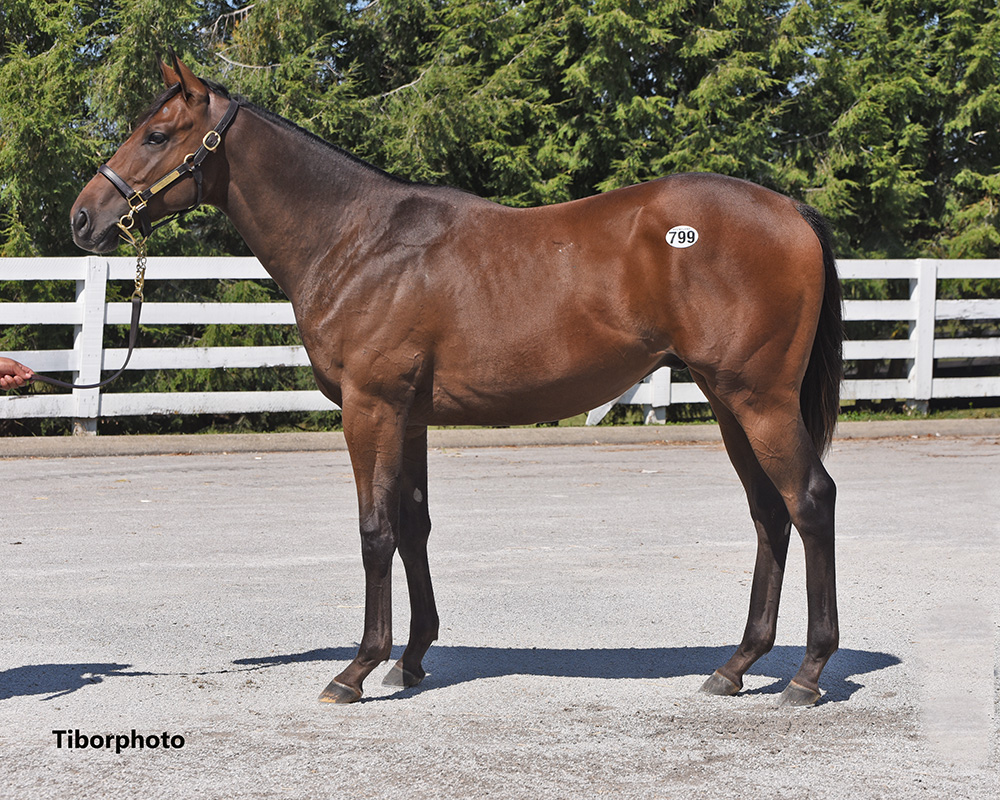 When you combine speed, strength and the physical and mental constitution of a horse like Spun, it's a recipe for success at the highest level the game has to offer.
He's handsome, but rugged, fast, yet refined, an indicator that he'll have every shot to extend his zip to a route of ground.
PEDIGREE
One of Eclipse's favorite pedigree angles when trying to source Classic prospects is to have an endurance influence on the top side of the pedigree blended with a severe speed influence on the bottom side of the page.
Spun's pedigree fits that recipe to a T.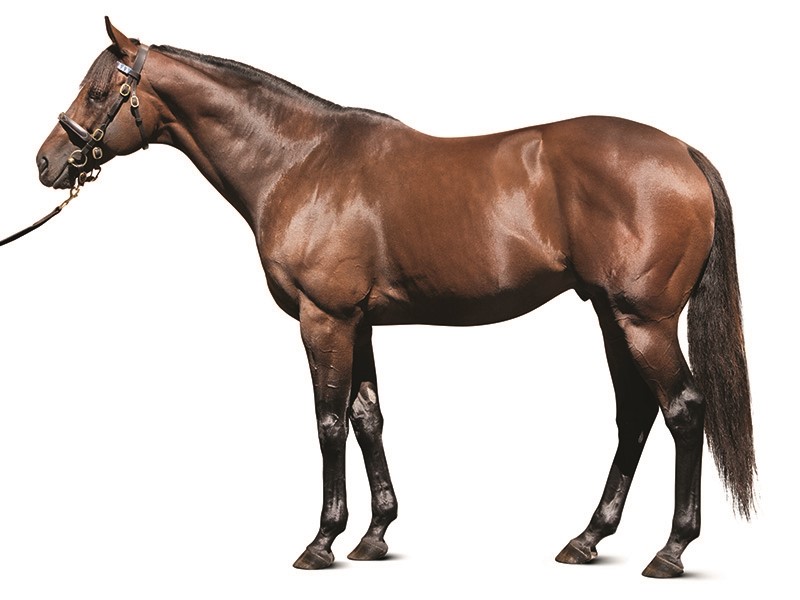 Hard Spun produces all types of runners at any distance on any surface, but he himself was a Classic individual.
Goldencents was a 2-time Breeders' Cup Dirt Mile hero, but he is a total speed influence.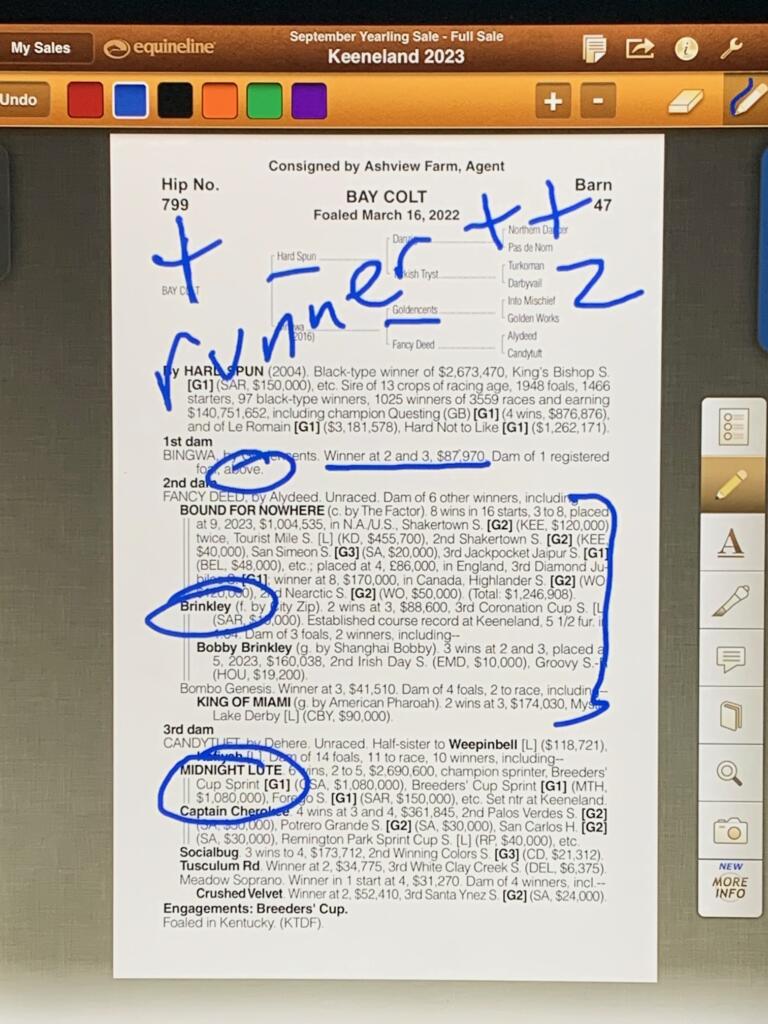 When you put the characteristics of both bloodlines together and consider how hearty Hard Spun and Goldencents were as racehorses, Spun is cut out to be one serious dude on the track.
To see Spun's pedigree page, click on the link below:
WALKING VIDEO
To see Spun strutting around the barn, showing off his physique:
TRAINER & THE PLAN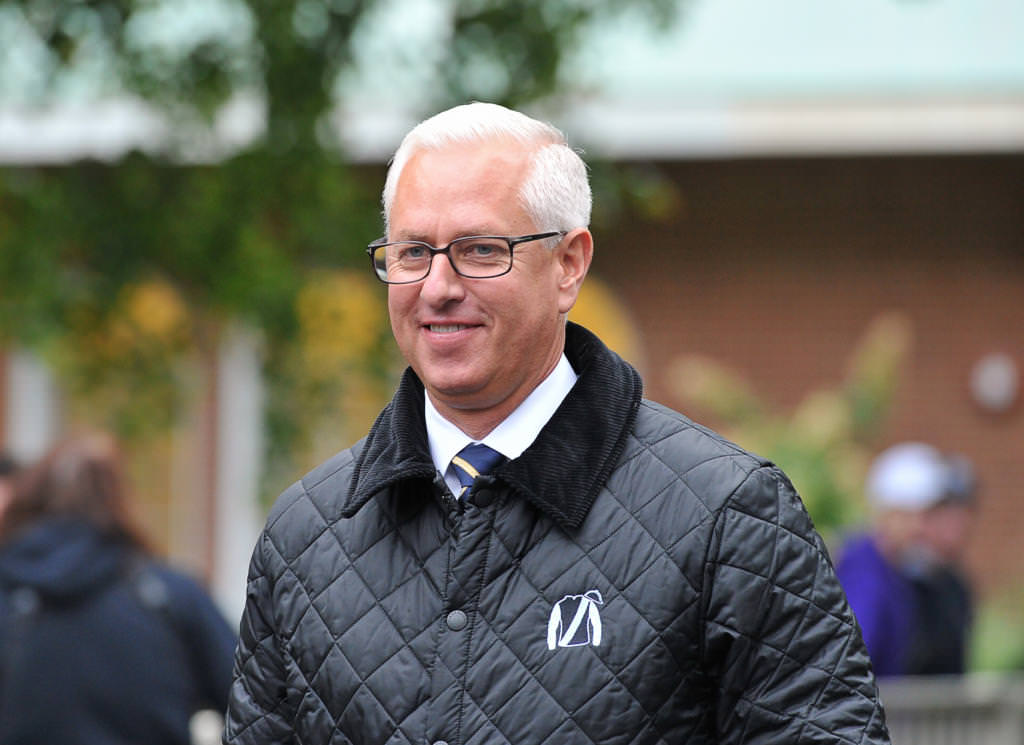 Todd Pletcher requires no introduction.  Todd was inducted into the Hall of Fame last summer and Eclipse is sensationally honored to have played a significant part in Todd's success over the past 10 seasons.
Todd has trained major winner after major winner for Eclipse, including Capo Bastone, In Lingerie, Danza, Curalina, Feathered, Destin, Valiance and the Classic winner, Tapwrit, not to mention last year's Grade 1 Ashland, CCA Oaks and Alabama heroine, Nest, an Eclipse Award winner, among others.  The list goes on and on and we're hopeful that Spun is the next in line to wear Todd's white bridle and the Eclipse baby blue and black silks to glory.
VALUATION
The total 100% valuation for Spun is $275,000 and we will continue to honor pandemic increments starting at 3%. You can see the chart below for pricing details.
QUESTIONS & COMMITMENT CONTACTS
To ask questions or to make a commitment, please feel free to reach out to any of the following Eclipse team members:

Aron Wellman at Aron@eclipseTBpartners.com or at (310) 968-9559
Jack Sadler at Jack@eclipseTBpartners.com or at (803) 920-9005
Sean Tugel at Sean@eclipseTBpartners.com or at (859) 940-0456
Valuation and Costs
| Ownership % | Total Value | Q1 Estimated Expenses | Total Payment |
| --- | --- | --- | --- |
| 3% | $8,250 | $600 | $8,850 |
| 6% | $16,500 | $1,200 | $17,700 |
| 9% | $24,750 | $1,800 | $26,550 |
| 12% | $33,000 | $2,400 | $35,400 |
| 15% | $41,250 | $3,000 | $44,250 |
| 18% | $49,500 | $3,600 | $53,100 |
| 21% | $57,750 | $4,200 | $61,950 |
| 24% | $66,000 | $4,800 | $70,800 |