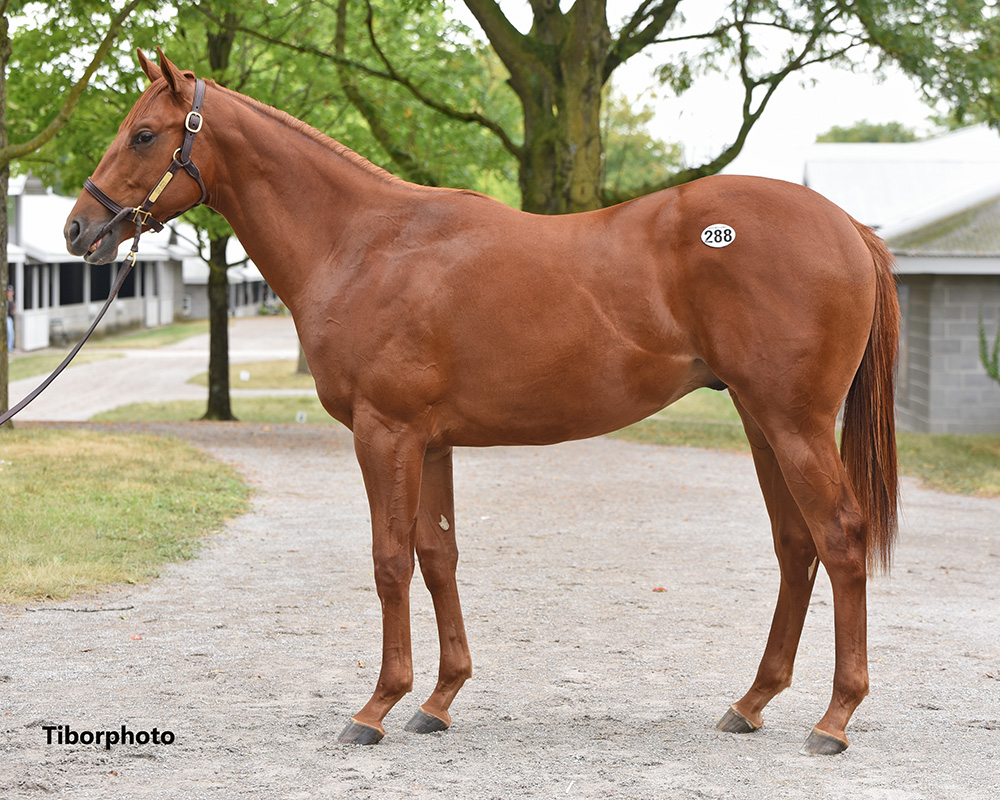 Disappear (Good Magic – Que Chulo Colt)
Gallery
OVERVIEW & VISION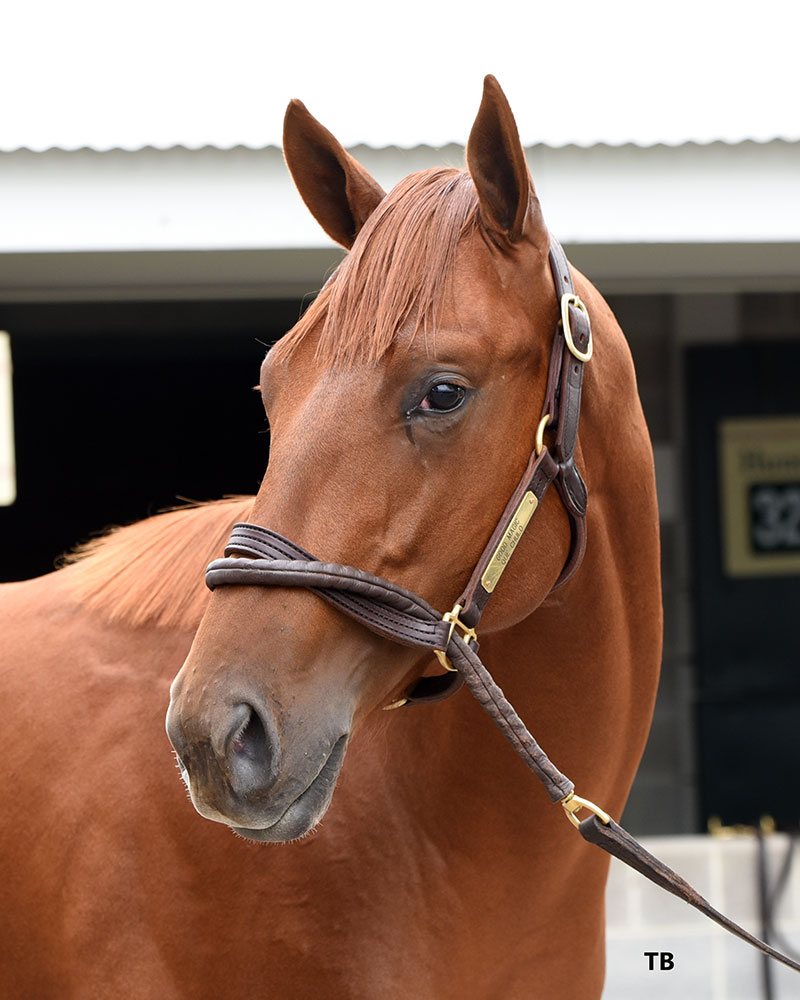 When there are thousands of yearlings to sift through at a sale like there are at Keeneland in September, it is hard for horses to separate themselves as standouts.
Even though he's been named Disappear, this golden son of Good Magic, a Champion on the track and now the sire of a Kentucky Derby-winner from his 1st crop, was a total standout.
In fact, the 1st time the Eclipse team saw Disappear it was from afar as we were conducting inspections at a consignment adjacent to the Hunter Valley Farm station and Disappear stuck out like a sore thumb.
He was bounding up and down the tow ring like a panther and he exuded presence, class and strength.
It was easy to see he was a beast from a mile away.
To project seeing Disappear strut into the paddock as a man among boys in the Saratoga paddock next summer was easy to do and with that Todd Pletcher white bridle on he'll command attention before, during and after he shows the world what he can do on the track, which is where it matters most.
***To access Aron Wellman and Sean Tugel's in-depth overview and analysis of Disappear, click on this link:
CONFORMATION
Again, we're not trying to be coy, but it doesn't take an expert in evaluating horse flesh to see that Disappear is a monster: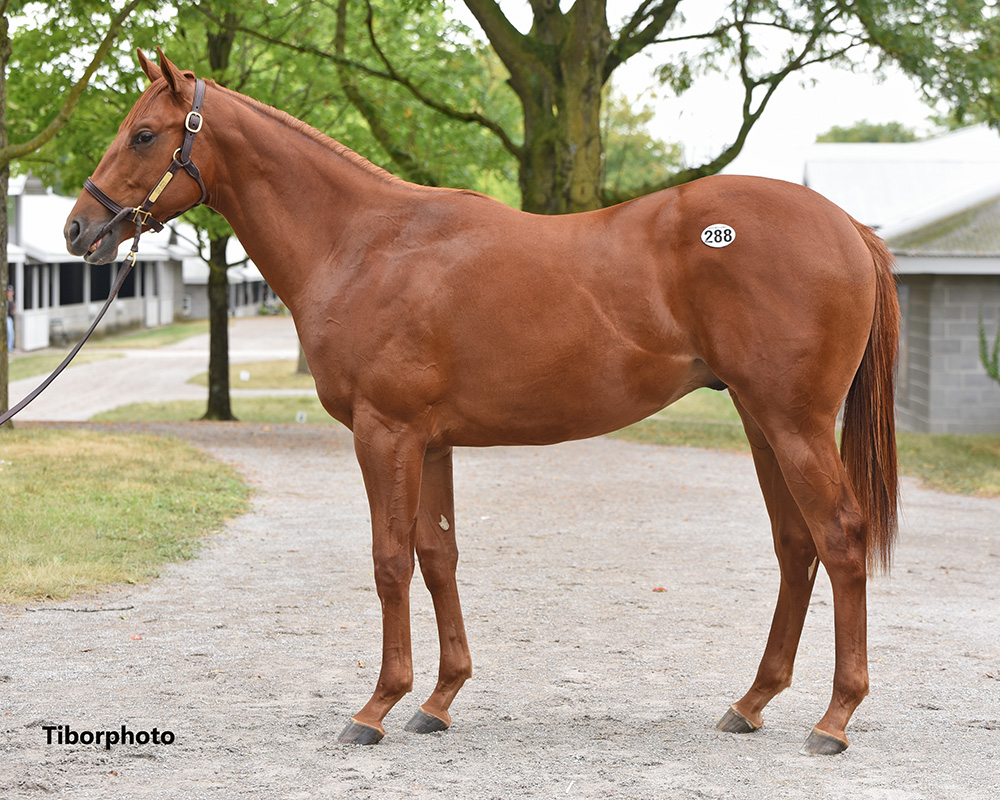 PEDIGREE
Good Magic has readily stamped himself as the heir apparent to his All World father, Curlin.
A Champion at age 2 after breaking his Maiden in the Breeders' Cup Juvenile and then going on to a stellar Sophomore season, winning the coveted Haskell, among other big races, Good Magic has announced his presence with authority in the breeding shed, having already produced a Kentucky Derby winner in the form of Mage.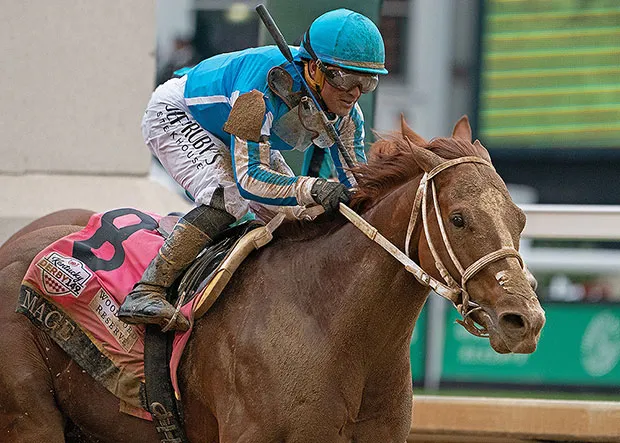 That is not easy to do and Mage is just one of several progeny to already grace the winners' circle for Good Magic after major events.
His offspring are doing it all on dirt and turf, sprinting and routing and when you add in the fact that Disappear is out of a Bernardini mare, it's lights-out, as Bernardini is one of the best broodmare sires of our generation, period.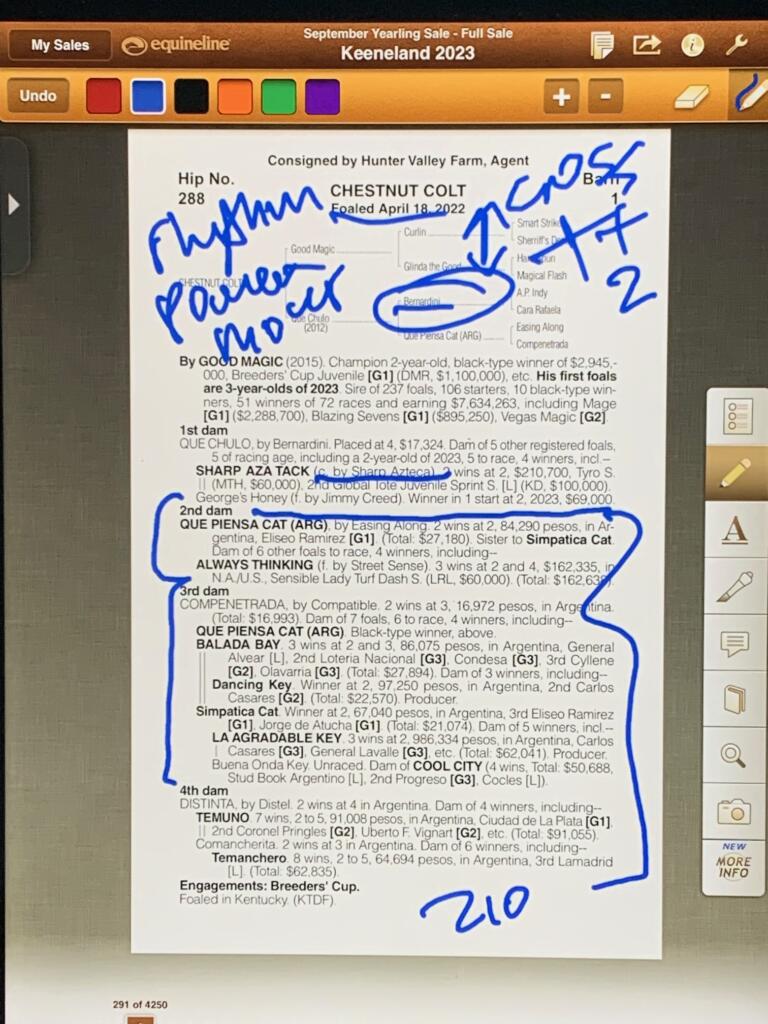 This mare has already thrown a high-level fast runner and Good Magic should only improve the output.
This is a supreme pedigree which makes Disappear a triple-threat prospect and if he hits on the track, stallion farms won't hesitate to add him to their roster.
To see Disappear's pedigree page, click on the link below:
WALKING VIDEO
To see Disappear in motion, which is what really made us fall head over heels for him:
TRAINER & THE PLAN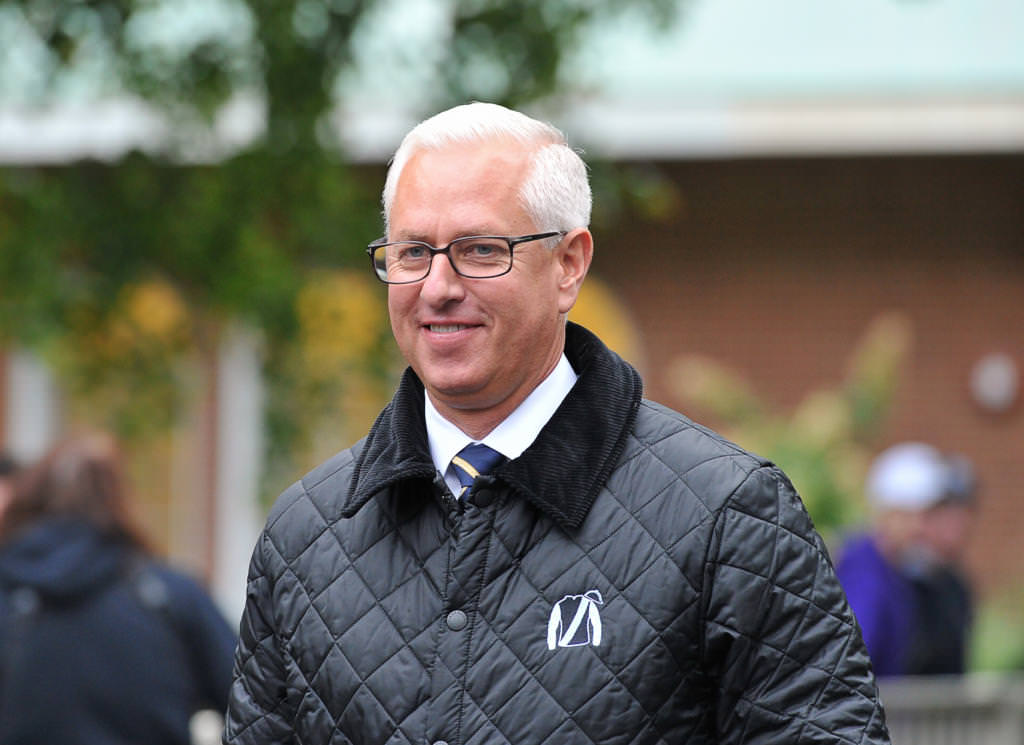 Todd Pletcher requires no introduction.  Todd was inducted into the Hall of Fame last summer and Eclipse is sensationally honored to have played a significant part in Todd's success over the past 10 seasons.
Todd has trained major winner after major winner for Eclipse, including Capo Bastone, In Lingerie, Danza, Curalina, Feathered, Destin, Valiance and the Classic winner, Tapwrit, not to mention last year's Grade 1 Ashland, CCA Oaks and Alabama heroine, Nest, an Eclipse Award Champion, among others.  The list goes on and on and we're hopeful that Disappear is the next in line to wear Todd's white bridle and the Eclipse baby blue and black silks to glory.
VALUATION
The total 100% valuation for Disappear is $850,000 and we will continue to honor pandemic increments starting at 3%. You can see the chart below for pricing details.
QUESTIONS & COMMITMENT CONTACTS
To ask questions or to make a commitment, please feel free to reach out to any of the following Eclipse team members:

Aron Wellman at Aron@eclipseTBpartners.com or at (310) 968-9559
Jack Sadler at Jack@eclipseTBpartners.com or at (803) 920-9005
Sean Tugel at Sean@eclipseTBpartners.com or at (859) 940-0456
Valuation and Costs
| Ownership % | Total Value | Q1 Estimated Expenses | Total Payment |
| --- | --- | --- | --- |
| 3% | $25,500 | $600 | $26,100 |
| 6% | $51,000 | $1,200 | $52,200 |
| 9% | $76,500 | $1,800 | $78,300 |
| 12% | $102,000 | $2,400 | $104,400 |
| 15% | $127,500 | $3,000 | $130,500 |
| 18% | $153,000 | $3,600 | $156,600 |
| 21% | $178,500 | $4,200 | $182,700 |
| 24% | $204,000 | $4,800 | $208,800 |