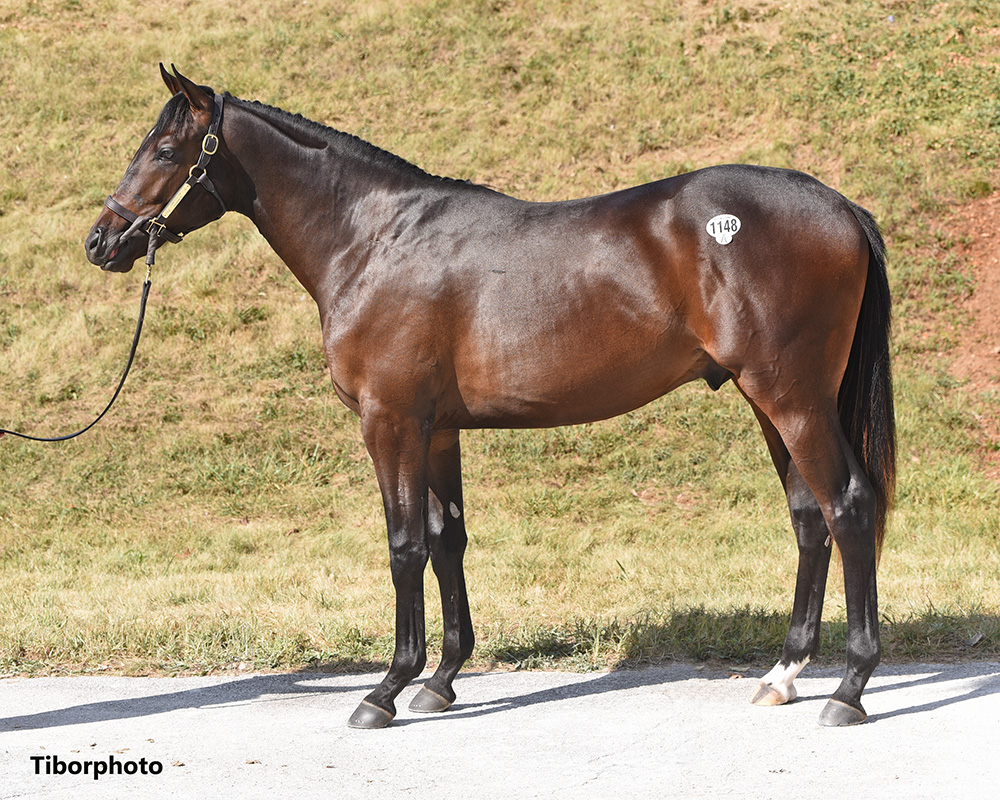 Article (Constitution – Adornment Colt)
Gallery
OVERVIEW & VISION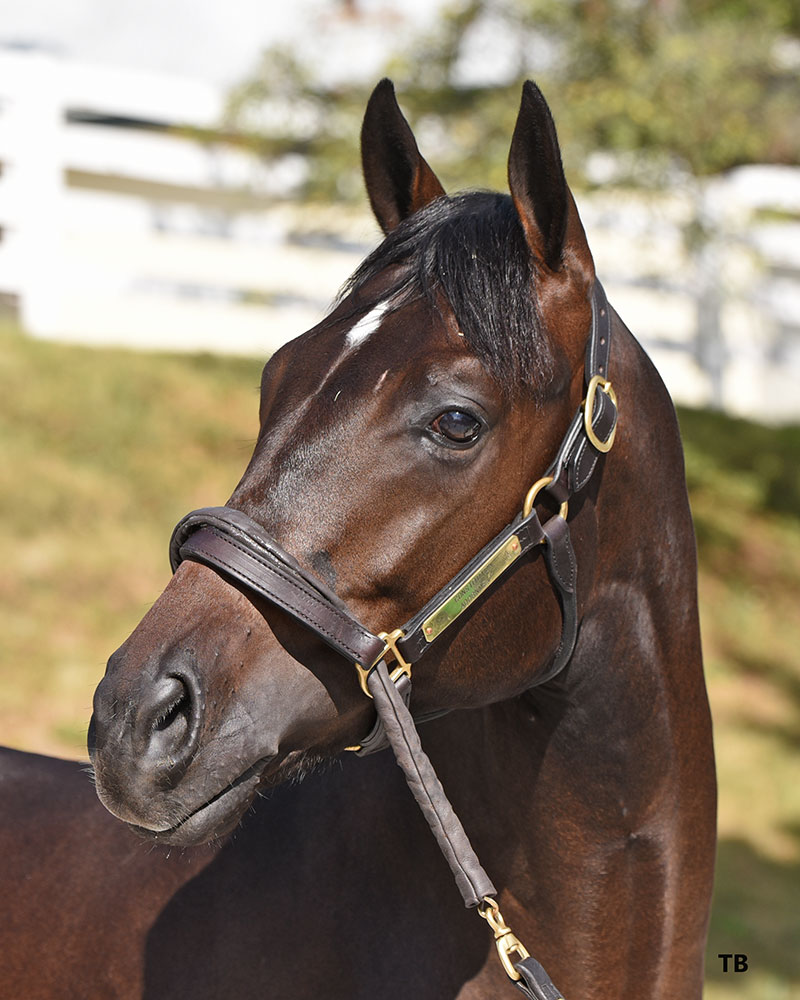 Article is a colt who was an absolute machine all week long during Eclipse's inspection process.
He is one seriously bad dude and we couldn't identify a single physical or mental flaw in him over the course of our multiple inspections.
We were prepared to extend way, way beyond the price we were able to hammer Article home for and when Elliott Walden, the President of WinStar Farm, who bred Article, saw Eclipse signing the ticket, he approached us stating simply, "Eclipse is going to look awfully smart about a year from now with that purchase."
Time will tell, as always, but this son of the Tapit sire, Constitution, looks like he can be any kind of equine athlete.
Constitution is already proving himself to be the heir apparent to his legendary father and Eclipse has experienced top level success with a son of Constitution, Independence Hall, who was a multiple Graded Stakes-winner for the baby blue and black and was sold to, ironically, WinStar Farm for stallion duty.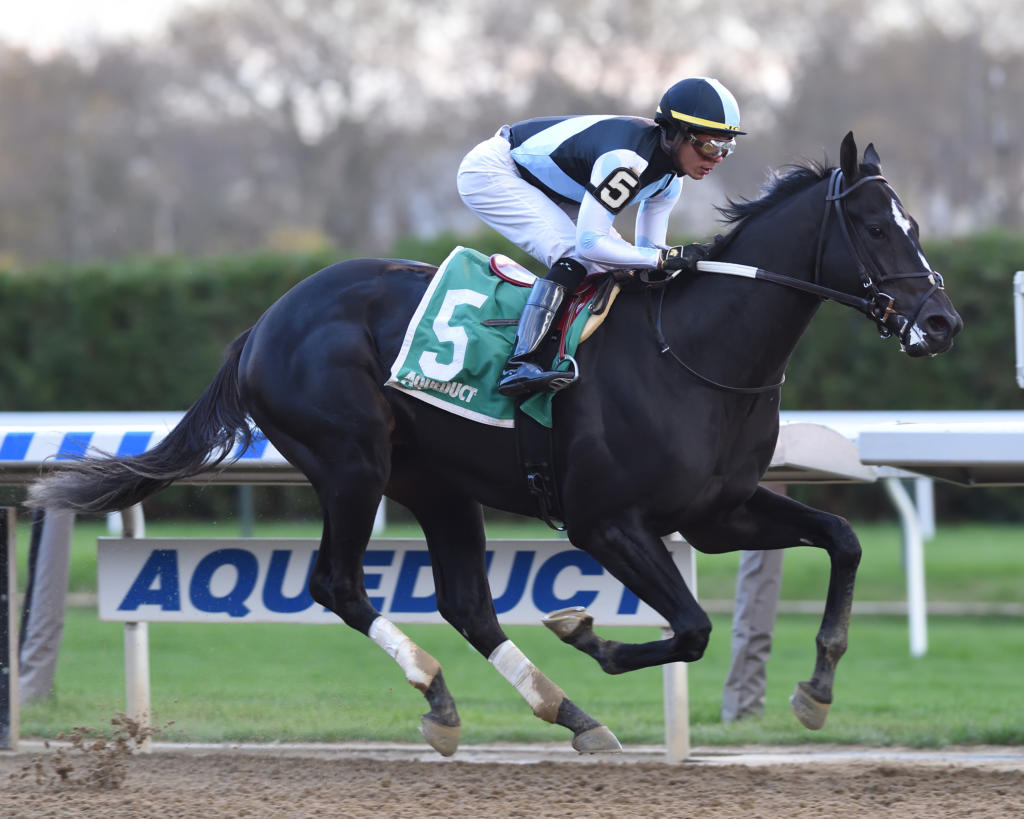 We have a vision that history very well could repeat itself as Article follows in Independence Hall's hoofsteps.
***To access Aron Wellman's in-depth overview and analysis of  Article, click on this link:
CONFORMATION
Article is a hunk.
He's got all the right pieces in all the right places and he uses them the right way.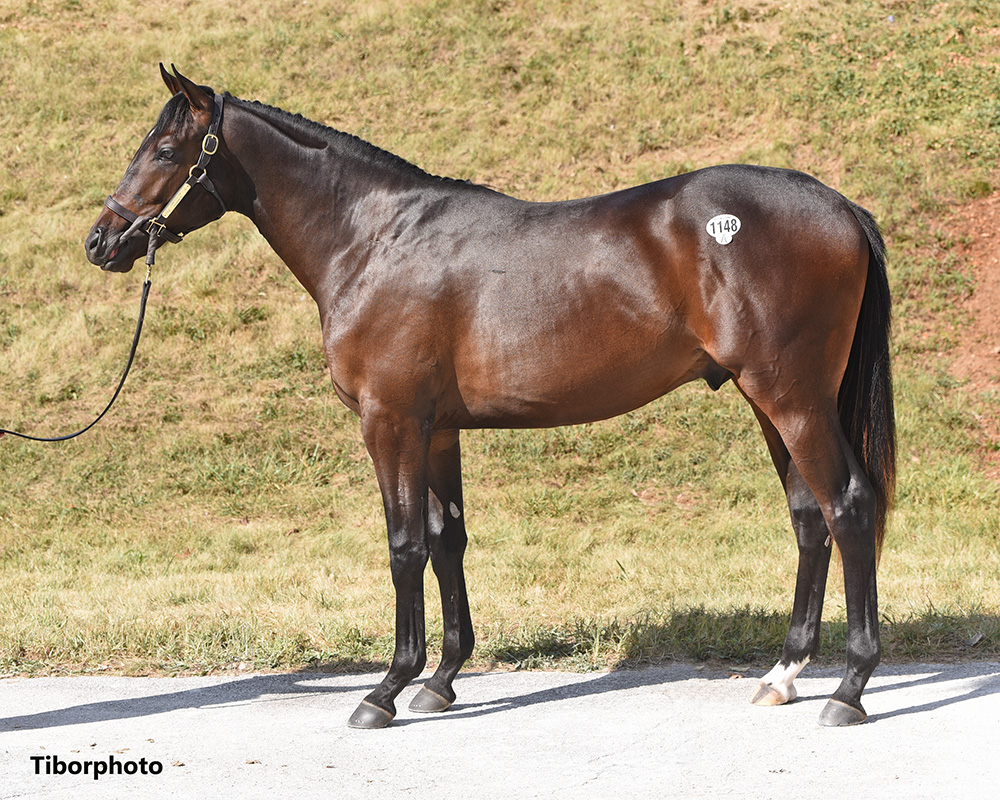 He knows what he's got in terms of physical attributes and the mental confidence to match.
He's made of steel and is the type of player you want on your team.  You sure as heck don't want to be playing against him!
Eat your heart out…
PEDIGREE
Constitution is a Blue Chip stallion who has established himself as the heir apparent to his breed-changing sire, Tapit.
He has proven capable of producing the big horse and Article fits the bill.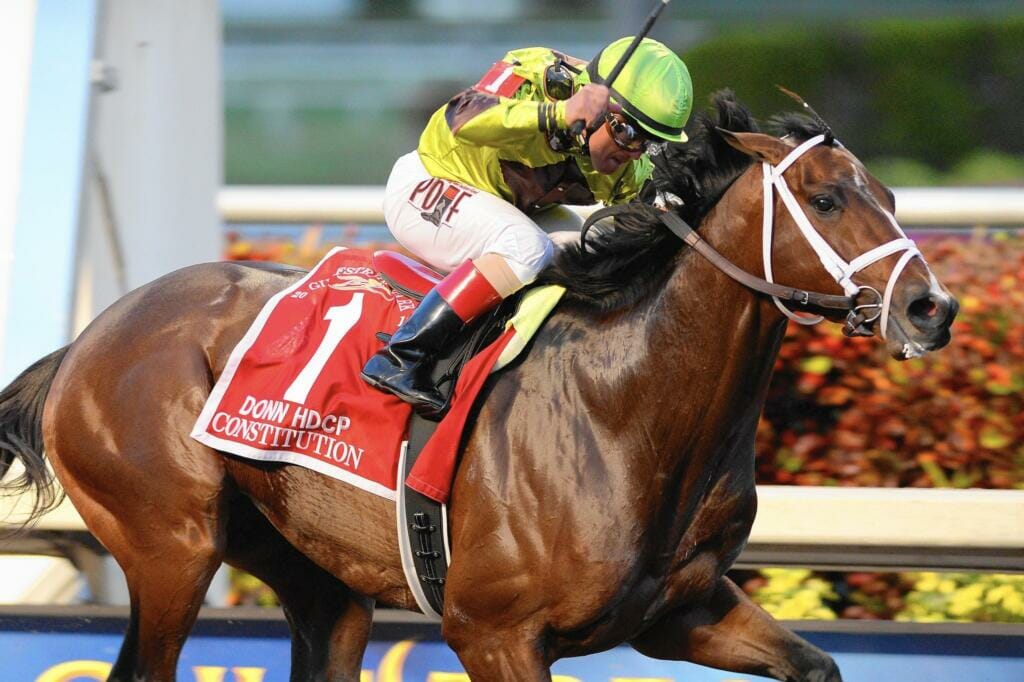 On the maternal side of the pedigree, being out of a Medaglia d'Oro mare only amplifies our confidence that Article is cut out to be a Classic type individual.
The 2nd dam has massive depth of quality with Graded runner after Graded runner, including a few stallions, which bodes well for Article's potential stallion-making pedigree should he deliver the types of results we envision on the track.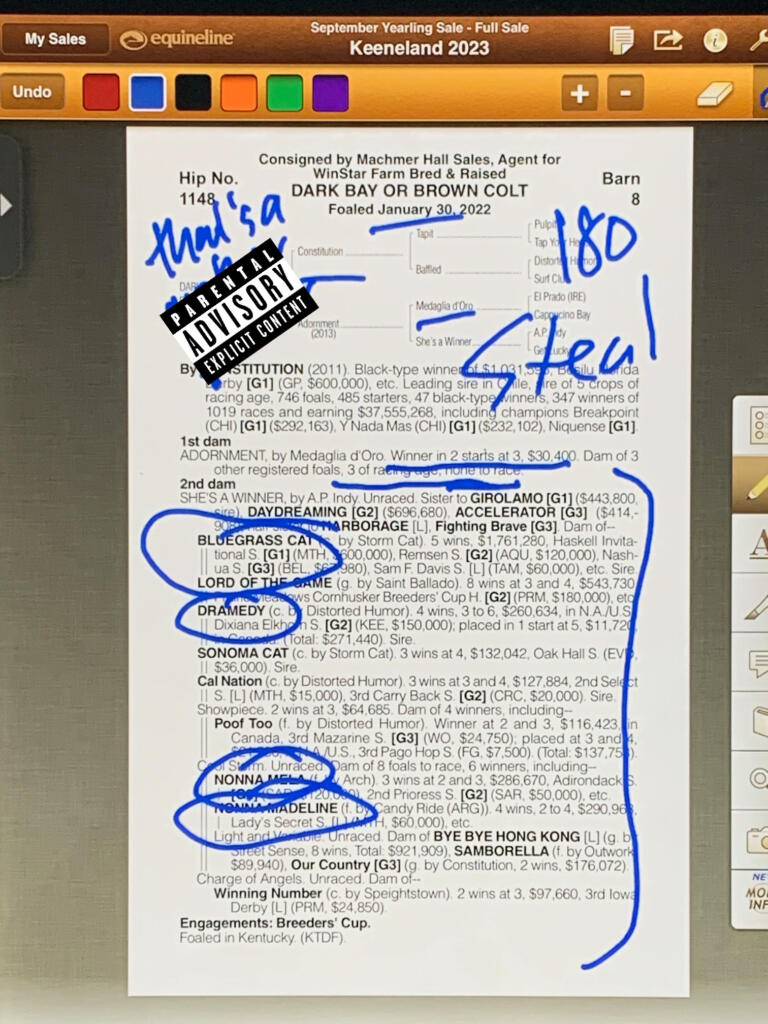 He's a power, dirt colt with speed and he should have plenty of stamina to be able to carry that speed and power around 2-turns.
To see Article's pedigree page, click on the link below:
WALKING VIDEO
To see Article walk around like he's the man:
TRAINER & THE PLAN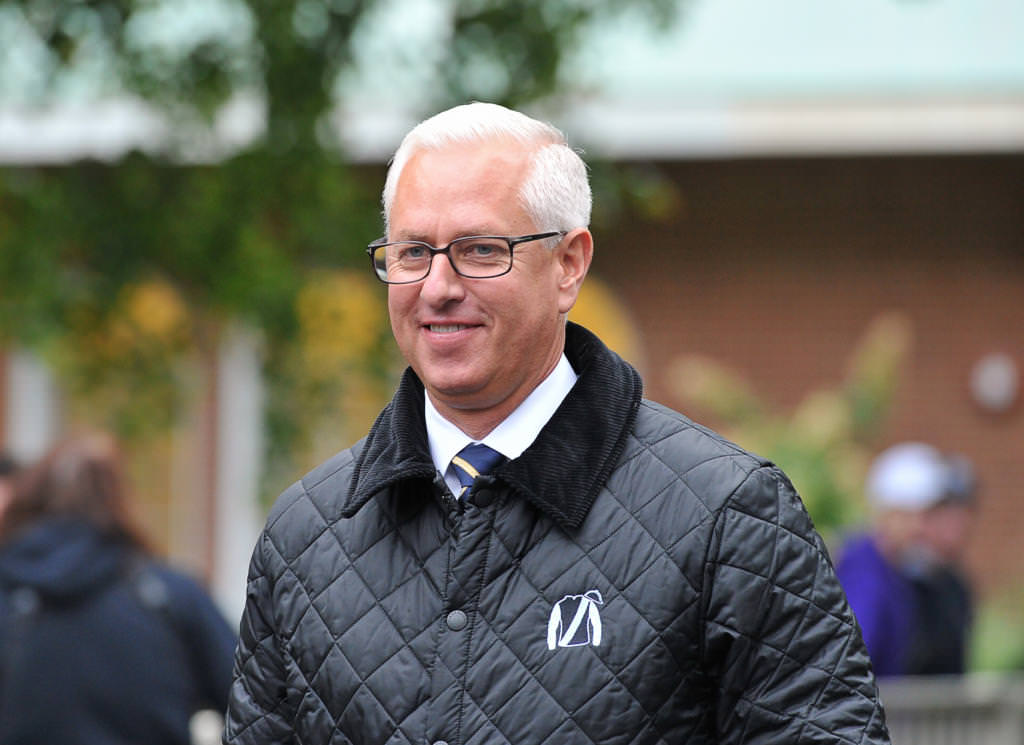 Todd Pletcher requires no introduction.  Todd was inducted into the Hall of Fame last summer and Eclipse is sensationally honored to have played a significant part in Todd's success over the past 10 seasons.
Todd has trained major winner after major winner for Eclipse, including Capo Bastone, In Lingerie, Danza, Curalina, Feathered, Destin, Valiance and the Classic winner, Tapwrit, not to mention last year's Grade 1 Ashland, CCA Oaks and Alabama heroine, Nest, an Eclipse Award winner, among others.  The list goes on and on and we're hopeful that Article is the next in line to wear Todd's white bridle and the Eclipse baby blue and black silks to glory.
VALUATION
The total 100% valuation for Article is $275,000 and we will continue to honor pandemic increments starting at 3%. You can see the chart below for pricing details.
QUESTIONS & COMMITMENT CONTACTS
To ask questions or to make a commitment, please feel free to reach out to any of the following Eclipse team members:

Aron Wellman at Aron@eclipseTBpartners.com or at (310) 968-9559
Jack Sadler at Jack@eclipseTBpartners.com or at (803) 920-9005
Sean Tugel at Sean@eclipseTBpartners.com or at (859) 940-0456
Valuation and Costs
| Ownership % | Total Value | Q1 Estimated Expenses | Total Payment |
| --- | --- | --- | --- |
| 3% | $8,250 | $600 | $8,850 |
| 6% | $16,500 | $1,200 | $17,700 |
| 9% | $24,750 | $1,800 | $26,550 |
| 12% | $33,000 | $2,400 | $35,400 |
| 15% | $41,250 | $3,000 | $44,250 |
| 18% | $49,500 | $3,600 | $53,100 |
| 21% | $57,750 | $4,200 | $61,950 |
| 24% | $66,000 | $4,800 | $70,800 |