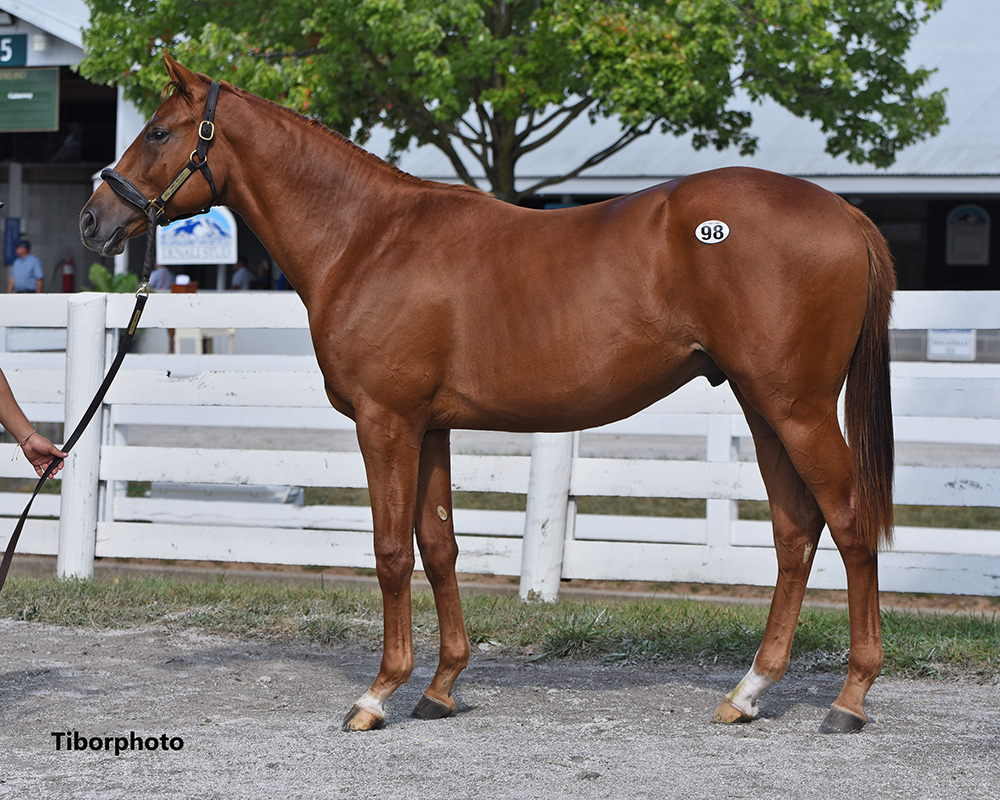 Hyped (Candy Ride (ARG) – Dontwasteurpretty Colt)
Gallery
OVERVIEW & VISION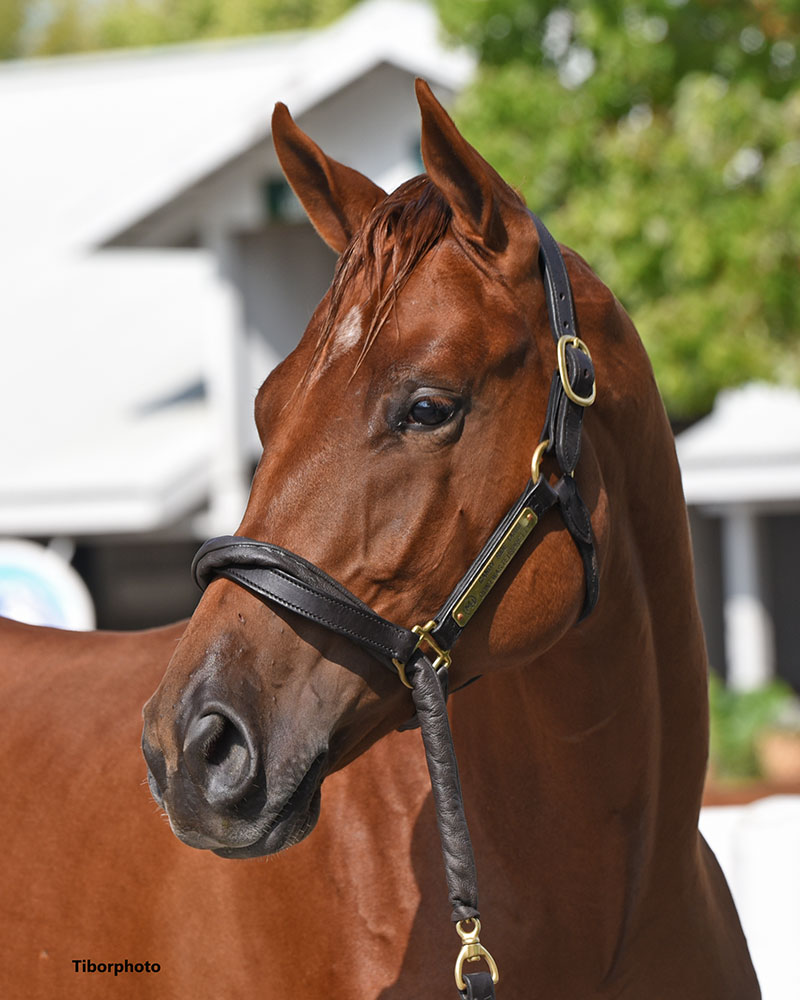 Hyped was the least expensive of the 5 colts Eclipse acquired at Keeneland, but don't let the price tag fool you…he's the real thing!
A son of the Hall of Game stallion, Candy Ride, Hyped just might be the next prospect plucked for a moderate price who goes on to become a household name and force the industry to pose the question, "How in the world did Eclipse buy that colt for what they did…again?!"
Hyped might prove to be another stud Eclipse lands while being in the right place at the right time.
During a 4,000+ horse sale, agents and buyers are stretched think trying to conduct high volume inspections on an expansive sales grounds while also making sure they're in the sales pavilion to bid on horses they like and have vetted for them.  But, sometimes, horses fall through the cracks, which is why it is standard policy for Eclipse to make sure we are as efficient and organized during our inspection process so that we are not absent from the sales ring anytime a horse on our list, especially those at the top of the depth chart, are set to go through the ring.
When Hyped went through, the Eclipse team was looking around to make sure the police weren't behind us when we signed the ticket because we felt as though we'd performed a straight-up robbery.
The simplest way to describe Hyped is that he's a pure athlete.
He moves like an athlete, acts like an athlete and looks like an athlete.
He's an athlete.
Hyped's sire, Candy Ride, has been a staple at the top of the stallion ranks for years, but he just seems to get better with age and now his son, Gun Runner, the sire of Eclipse's own TDN "Rising Star" who was bought at Keeneland last September, is re-writing the record books.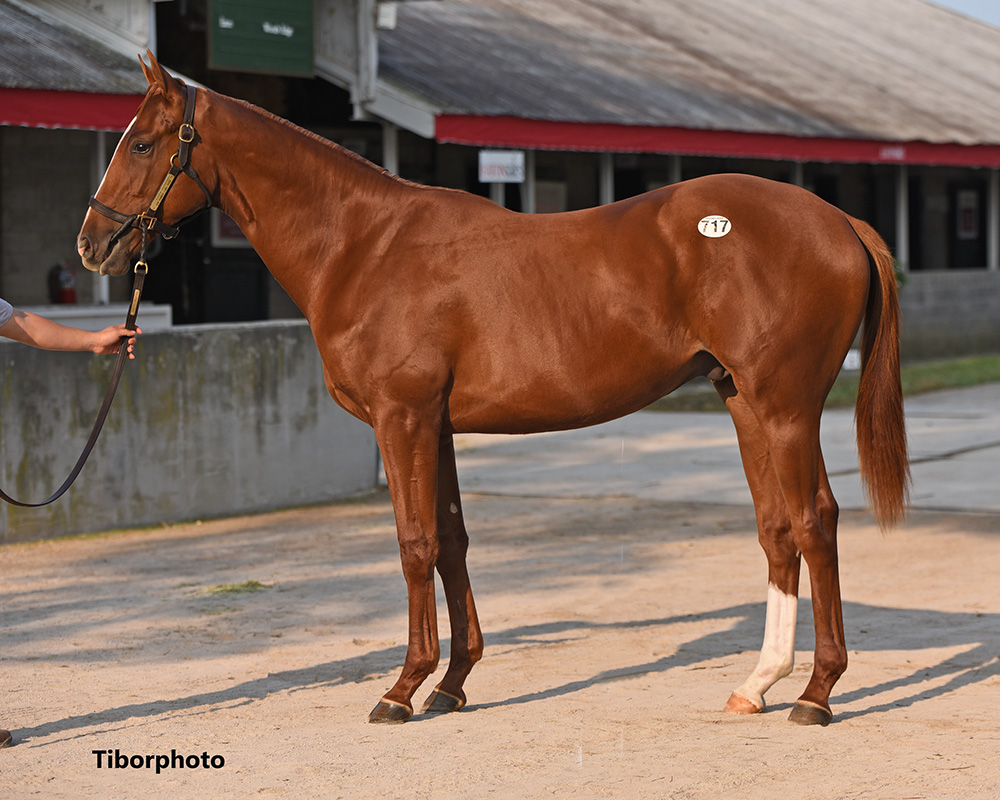 In fact, Hyped reminded our scouting team very much of Locked in terms of his physique and overall swagger, so seeing as though Locked's grandfather is Candy Ride, it made Hyped even that much more of a slam dunk for us to go after him with unwavering confidence.
We were prepared to acquire Hyped for multiples of what we're now able to present him as a partnership opportunity, which, pardon the pun, has us hyped!
***To access Aron Wellman and Sean Tugel's in-depth overview and analysis of Hyped, click on this link:
CONFORMATION
Hyped is all Candy Ride and that's a very, very good thing.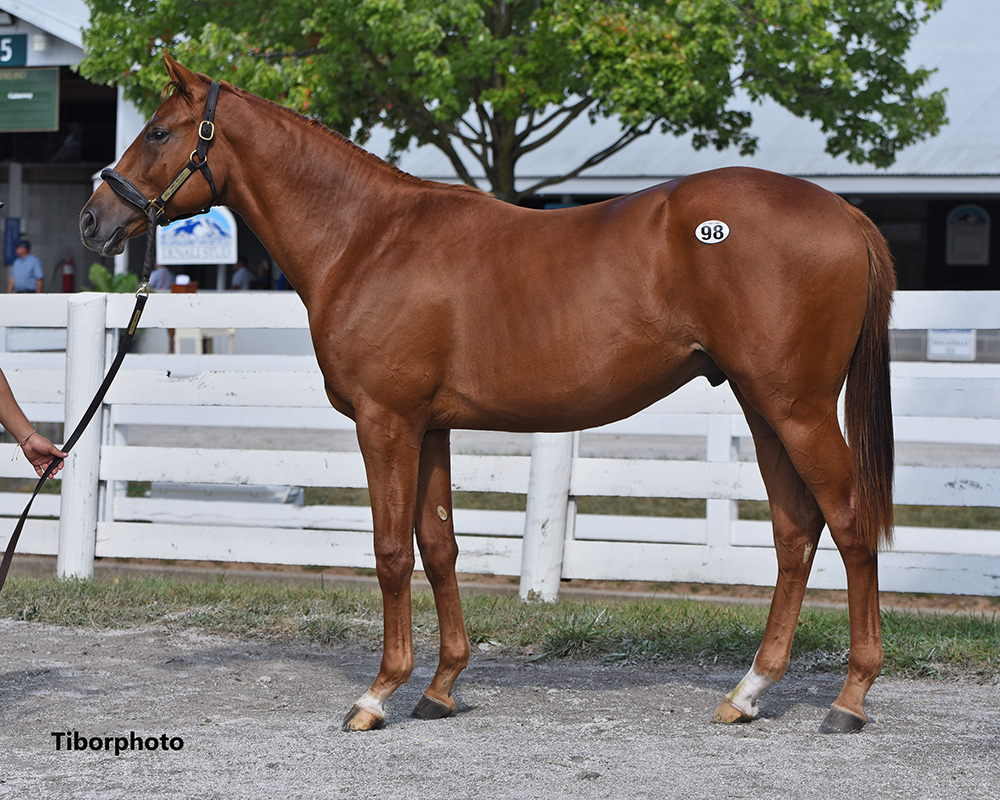 All of the positive genetic traits of the good progeny of Candy Ride are present in Hyped's conformation.
He's the total package.
PEDIGREE
Hyped is by Candy Ride, a stallion who has transcended the basic sire ranks and he's out of an Unbridled's Song mare, who happens to be one of the best broodmare sires the sport has ever known.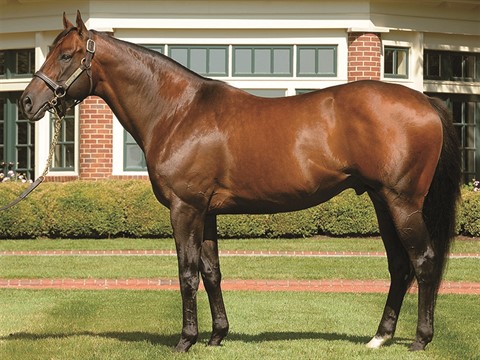 Speed, stamina and outright brilliance is pulsing through Hyped's veins, not to mention a proven family replete with high-level quality.
Hyped will find his way into a stallion shed if he has the type of career on the track we all are hoping, dreaming and BELIEVING in.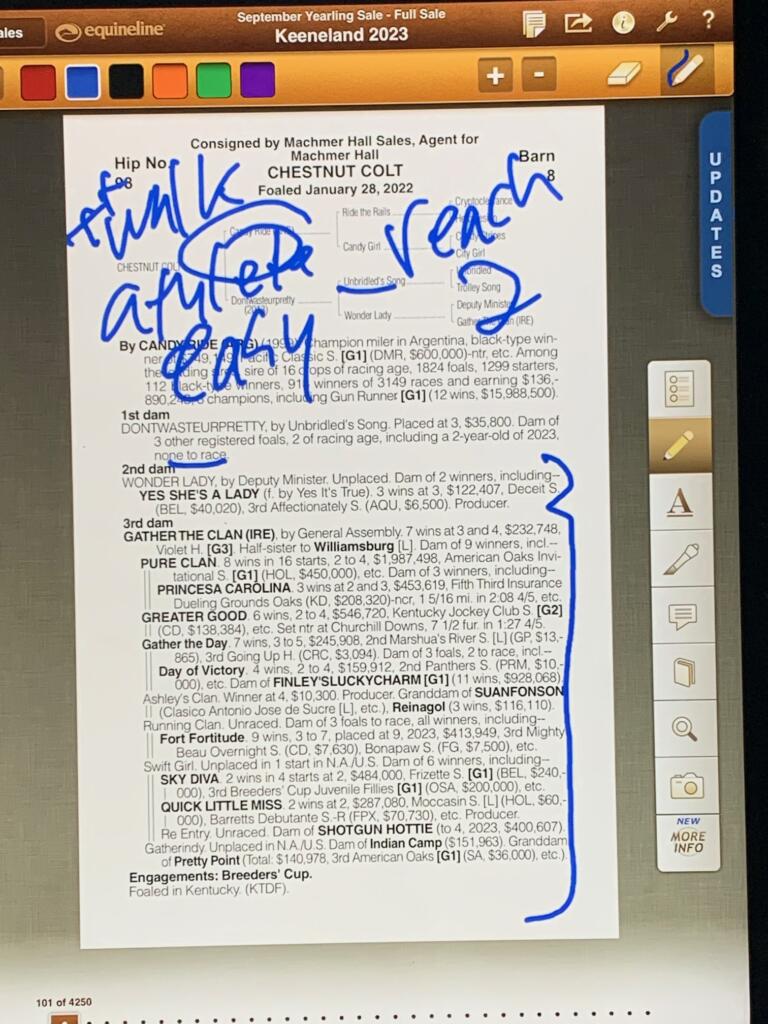 To see Hyped's pedigree page, click on the link below:
WALKING VIDEO
To see Hyped show you why we think he's an All-Star athlete:
TRAINER & THE PLAN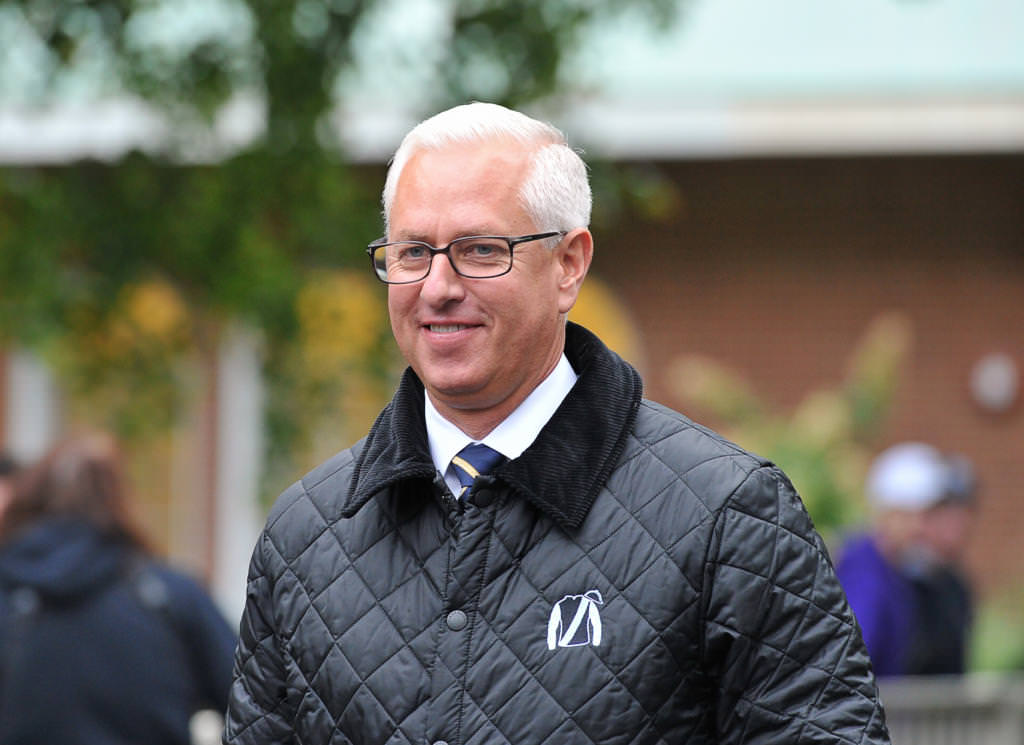 Todd Pletcher requires no introduction.  Todd was inducted into the Hall of Fame last summer and Eclipse is sensationally honored to have played a significant part in Todd's success over the past 10 seasons.
Todd has trained major winner after major winner for Eclipse, including Capo Bastone, In Lingerie, Danza, Curalina, Feathered, Destin, Valiance and the Classic winner, Tapwrit, not to mention last year's Grade 1 Ashland, CCA Oaks and Alabama heroine, Nest, an Eclipse Award winner, among others.  The list goes on and on and we're hopeful that Hyped is the next in line to wear Todd's white bridle and the Eclipse baby blue and black silks to glory.
VALUATION
The total 100% valuation for Hyped is $250,000 and we will continue to honor pandemic increments starting at 3%. You can see the chart below for pricing details.
QUESTIONS & COMMITMENT CONTACTS
To ask questions or to make a commitment, please feel free to reach out to any of the following Eclipse team members:

Aron Wellman at Aron@eclipseTBpartners.com or at (310) 968-9559
Jack Sadler at Jack@eclipseTBpartners.com or at (803) 920-9005
Sean Tugel at Sean@eclipseTBpartners.com or at (859) 940-0456
Valuation and Costs
| Ownership % | Total Value | Q1 Estimated Expenses | Total Payment |
| --- | --- | --- | --- |
| 3% | $7,500 | $600 | $8,100 |
| 6% | $15,000 | $1,200 | $16,200 |
| 9% | $22,500 | $1,800 | $24,300 |
| 12% | $30,000 | $2,400 | $32,400 |
| 15% | $37,500 | $3,000 | $40,500 |
| 18% | $45,000 | $3,600 | $48,600 |
| 21% | $52,500 | $4,200 | $56,700 |
| 24% | $60,000 | $4,800 | $64,800 |