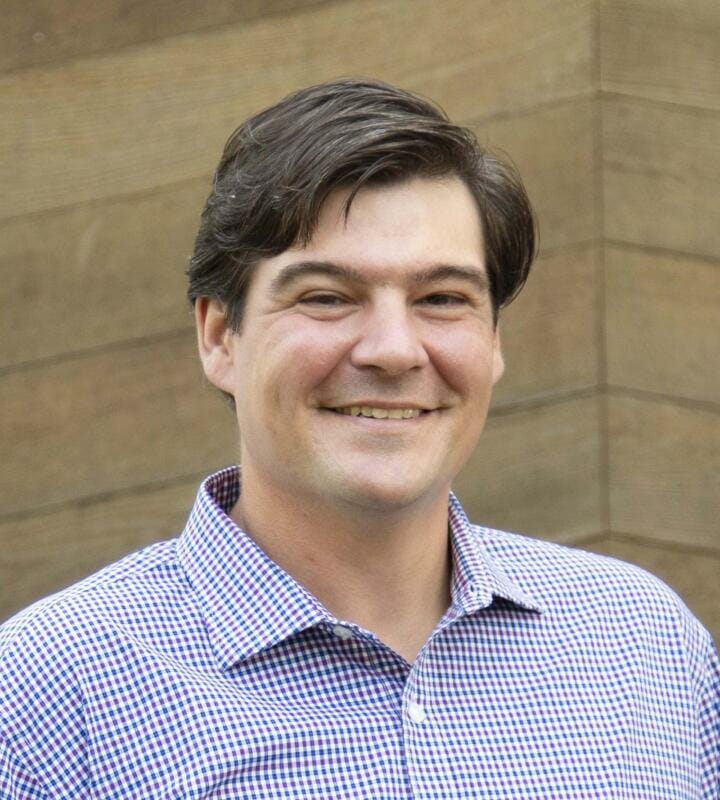 Sean was introduced to racing from a young age when he took every opportunity to tag along with his father, a long time equine veterinarian at Finger Lakes Racetrack. An avid golfer and ice hockey player growing up outside Rochester, New York, it was while attending Fordham University that Sean decided to refocus on his passion and pursue a career in the thoroughbred racing industry.
In 2005 Tugel relocated to Lexington, Kentucky and began working at Hill N Dale Farm as a foaling attendant. On his very first night on the job, he foaled out the Hall of Famer Silverbulletday and her filly from the first crop of 2 year-old Champion, Vindication. That jet black filly went on to become the dam of G1 Malibu winner, Shakin it Up. Over the next 7 years Sean ascended to the Assistant Broodmare Manager position, tasking him with overseeing the health and care of broodmares, foals and yearlings that included Azeri, Madcap Escapade, Lady Tak, Indian Blessing and Broodmare of the Year, Better Than Honour, who sold for a world record $14 million at public auction while under Tugel's care. During his time at Hill N Dale, Tugel gained invaluable experience from farm owner John Sikura and renowned bloodstock agent, Donato Lanni.
Beginning in 2011, Sean began a 9-year journey with Winstar Farm, starting as the assistant trainer at their training and rehabilitation facility. During his time in the training barn, Tugel was involved with the daily training and rehab of such stars as Shackleford, Princess of Sylmar, Honor Code and Little Mike. Ultimately, he served as Winstar's Director of Bloodstock and Assistant Racing Manager. Tugel oversaw stallion books that included the likes of legendary leading sire Distorted Humor, Speightstown, Constitution and Triple Crown sire, Pioneer of the Nile. Also, alongside Elliott Walden, Sean managed the racing careers of Triple Crown winner Justify, Breeders' Cup winners Battle of Midway and Tourist, Classic winner Creator and dual surface standouts Yoshida and Good Samaritan, to name a few.
Before joining Eclipse, Sean was the Director of Stallion Sales and Recruitment at the famed nursery, Gainesway Farm, overseeing the stallion books of their roster that included the influential and breed shaping Tapit, America's All Time Leading Sire by Progeny Earnings. Highlights of his time at Gainesway include his involvement in securing ownership of G1-winning and multi-million dollar earner Hot Rod Charlie as well as benefiting from the tutelage of Brian Graves as Gainesway became the leading consignor at the Saratoga Select Yearling Sale and famed Keeneland Book 1 September Yearling Sale.
Tugel resides just outside of Lexington, Kentucky on a small horse farm with his wife Mara and their 2 daughters Gemma and Phoebe.
Contact Sean at sean@eclipsetbpartners.com